HMS_0300_0x18_0001_0001 The value of the extrusion force sensor is low. The nozzle seems to not be installed
There is an extrusion force sensor (rectangular coil) above the hot end heat sink inside the tool head, which detects the force on the nozzle. If the nozzle is not installed, the sensor cannot correctly detect the force on the nozzle, which affects normal printing.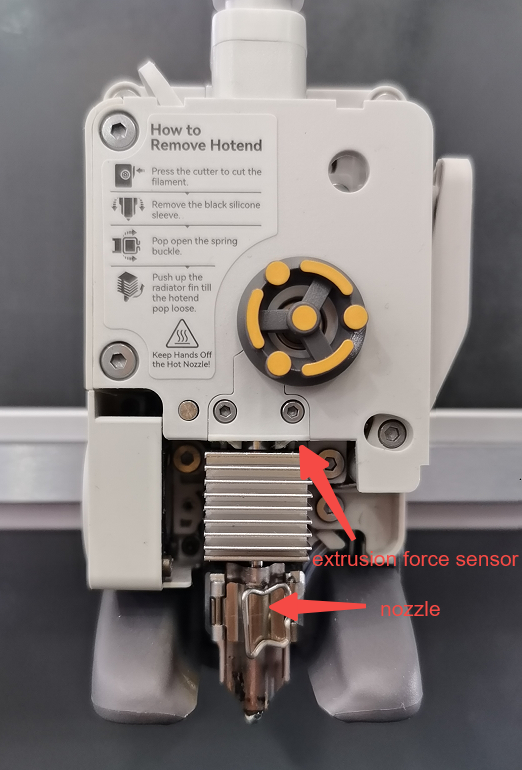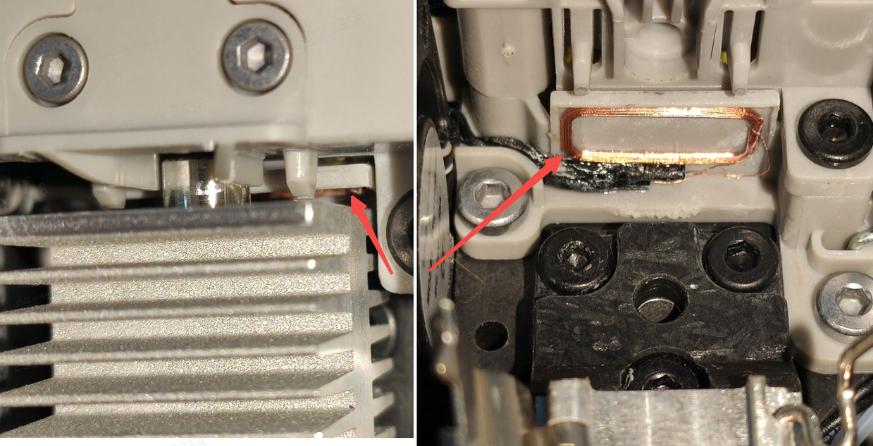 Please refer to the wiki to install the hot end properly.