When AMS sends the filament to the extruder, the extruder will extrude a segment of new filament, and the printer also checks the odometer sensor in the AMS slot. If the extrusion distance of the filament is abnormal, the printer will pause and report an error. The filament is too thin, the fialment is damp, and the extruder is clogged, all of which may cause abnormal extrusion.
Manually press the drive wheel holder of the tool head and pull the filament from the feeder side.
2. After pulling out the filament, check if there are any signs of wear on the filament. If so, cut the worn part, then insert the filament into the corresponding slot and retry.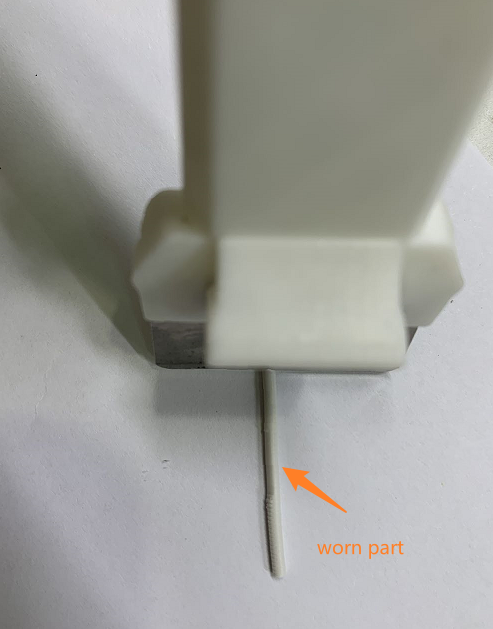 3. After step 2, if the error is not eliminated and the filament is still worn, please check if the extruder is clogged. If the filament is not worn, please check if there is something bolcked inside tool head, which may cause the filament not being grabbed by the extruder.
4. If you are still unable to resolve the problem through the above steps, please submit a support ticket to contact the after-sales support team.