When starting the loading, unloading, and printing, if the printer detects there is filament inside the tool head, it will run a step called "check filament location". The purpose of this step is to confirm which slot of AMS or spool holder the filament inside the tool head comes from. If an error occurs during this step, the screen will display a prompt as shown in the following figure.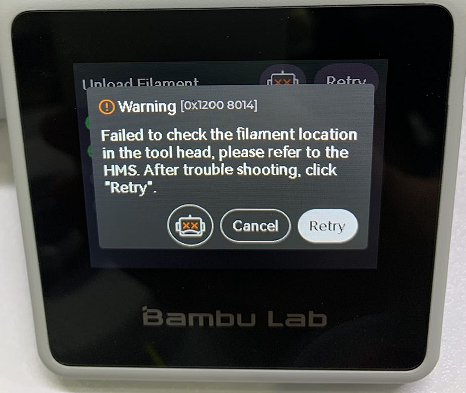 Each feeder in AMS has an odometer that monitors the length of the sent filament. The extruder extrudes a length of filament, using data from the odometer in each feeder to determine which slot or spool bracket in the tool head the filament comes from. If multiple filaments are blocked together in the filament hub, or the filament is too thin or wet to slip, it may cause the "check the material line position" step to fail.
Press the handle and manually cut the filament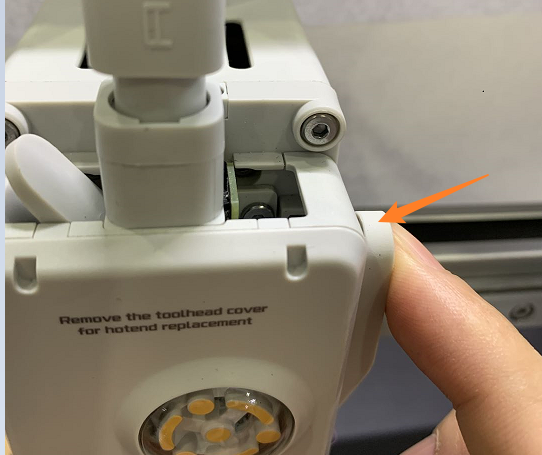 2. Manually press the drive wheel holder of the tool head and pull the filament from the feeder side.
3. After pulling out the filament, check if there are any signs of wear on the filament. If so, cut the worn part, then insert the filament into the corresponding slot and retry.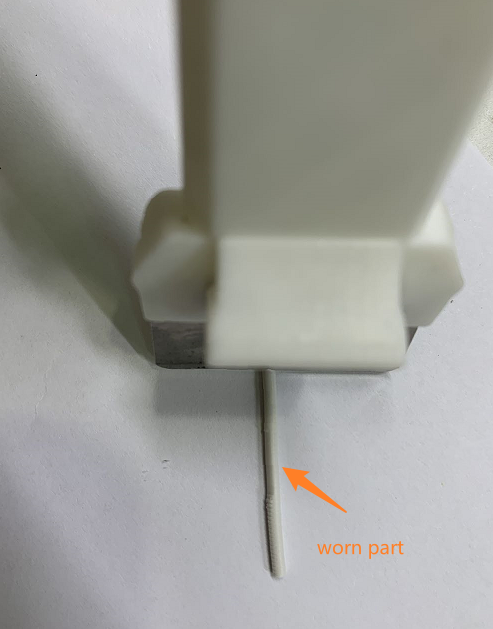 4. Before clicking the retry button, confirm that there are no filaments inside the tool head (you can judge according to the icon on the display, the green dot in the center of the tool head indicates that there is a filament inside the tool head), and that all filaments are outside the filament hub.
5. If you are still unable to resolve the problem through the above steps, please submit a support ticket to contact the after-sales support team.