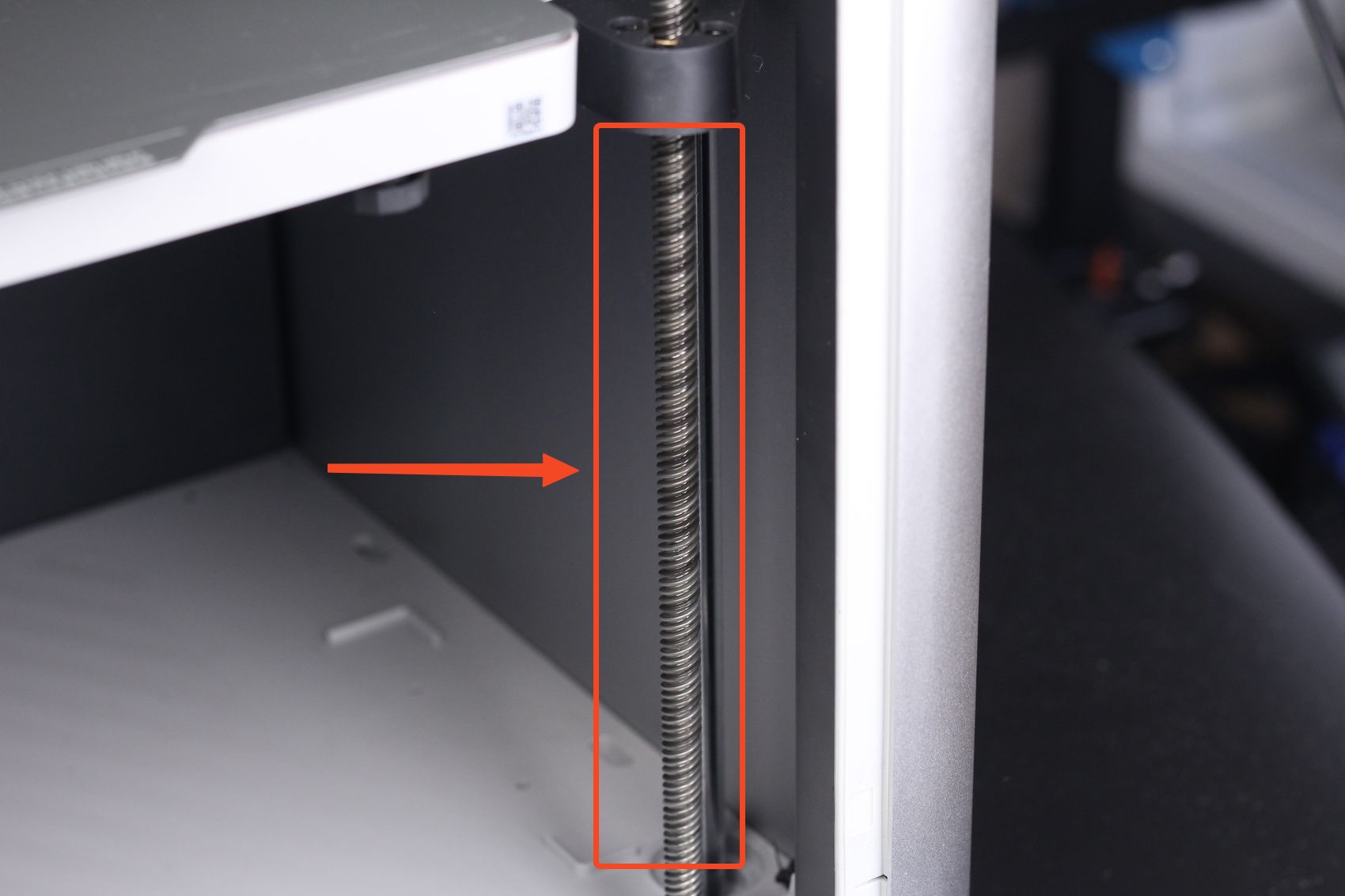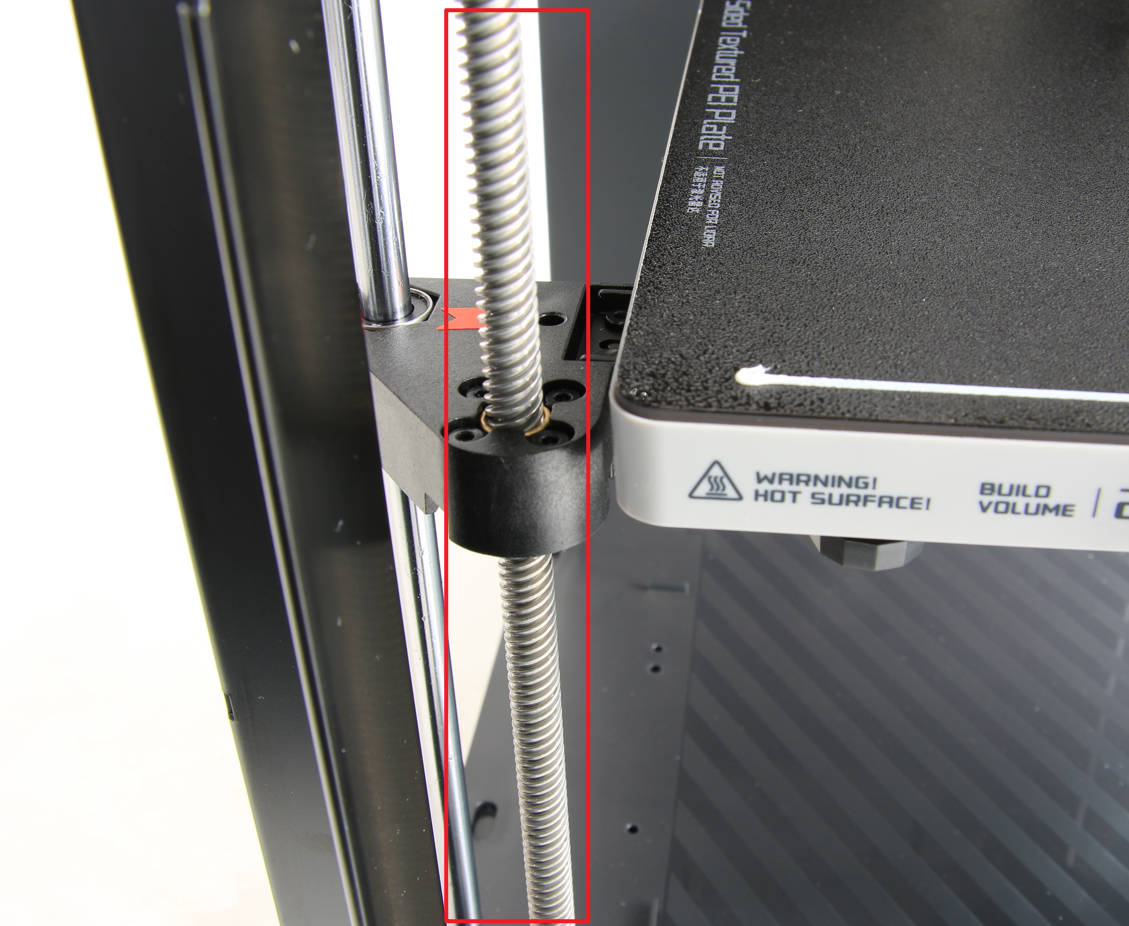 Three Z-axis lead screws require regular greasing. They are used for moving the heated bed on the Z axis, and proper greasing ensures smooth operation.
It is recommended to check and lubricate the lead screws every three months. You can use the BX-300/F series grease in the link.
BX-300/F(DF) Series Food Grade High Temperature Fluorine-Containing Grease Supplier (oilbx.com)
Before greasing the z-axis lead screws, the first step before would be to clean them of any dust or plastic particles.
The next step is to use lubricating grease and apply a thin coat over the lead screws. With the bed home, apply a thin coat of lubricating grease, then move the bed to a lower position.
Apply another thin coat of grease on the z-axis lead screws and home the printer again.
You can repeat the movement process a few times to ensure the grease is evenly spread over the z-axis lead screws. When complete, clean out any excess grease that builds up close to the leadscrew nuts.