1. Visit the Lithophane tool Lithophane Makers and upload one of your favorite JPG format photos.
Select the 'Crop' checkbox to adjust the STL width and length.
The recommended first layer height is 0.15mm.
Adjusting the size 144(W)*108(H) to fit Bambu Lab Backlight Board.
Modify the X Shift and Y Shift to change the spacing of both sides.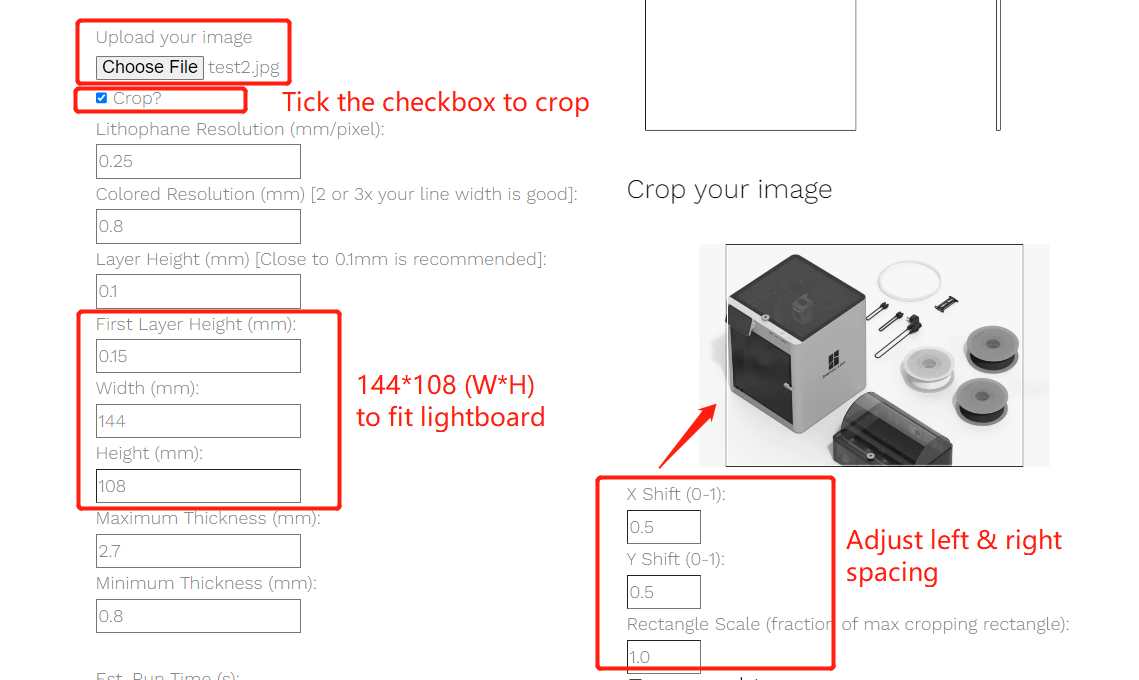 Use the default 'Palette'

2. Enter your personal email address and click 'Create .stl' to download the generated STL zip file.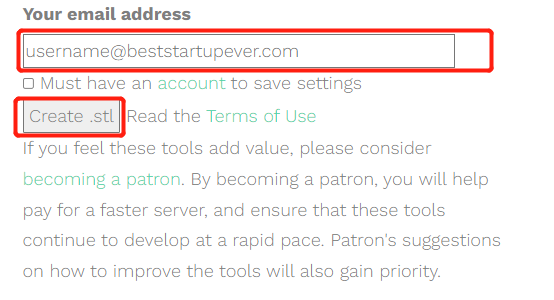 ¶ Step#2 Configure and slice
1. Unzip the folder and drag the five generated STL files into Bambu Studio. Select 'Yes' to load these files as a single object with multiple parts.
2. Add four colors – Cyan, Magenta, Yellow, and White – corresponding to filaments loaded in AMS slots.

3. Setting adjustments:
Choose '0.2mm nozzle' (recommended);
Change the first layer height to 0.15mm;
Set the Top & Bottom Shell Layers to 3;
Modify infill to '100% Rectilinear;
4. In the 'Objects' panel, assign the corresponding colors based on the file names.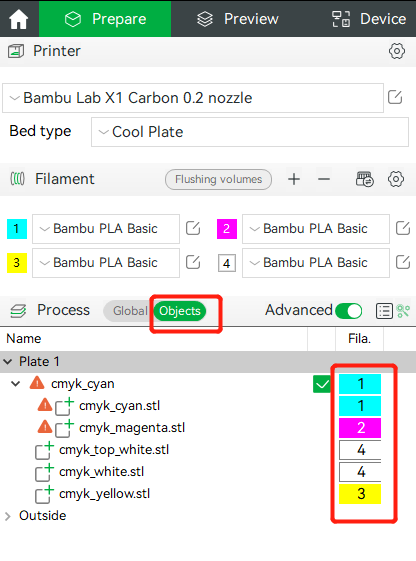 *Note: lithophane slicing could take longer; please be patient.
¶ Alternative Configure and slice guide
You can download the demo 3MF file to get the above settings quickly.
¶ 1. Download the demo 3mf file (Download Link)- Labrador, and open it in Bambu Studio.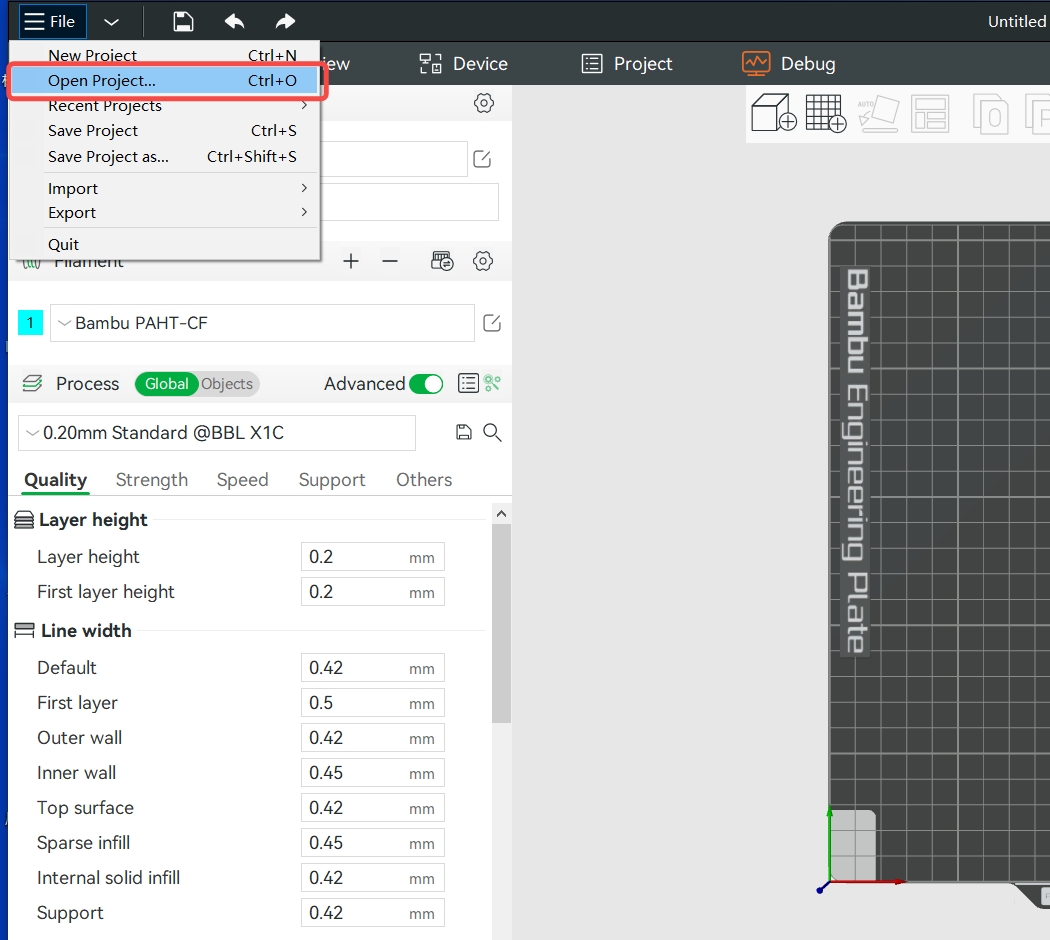 ¶ 2. Adjust the printer settings according to your needs (it needs to be compatible with Bambu PLA Basic, and the recommended bed temperature is 45 to 55 ℃).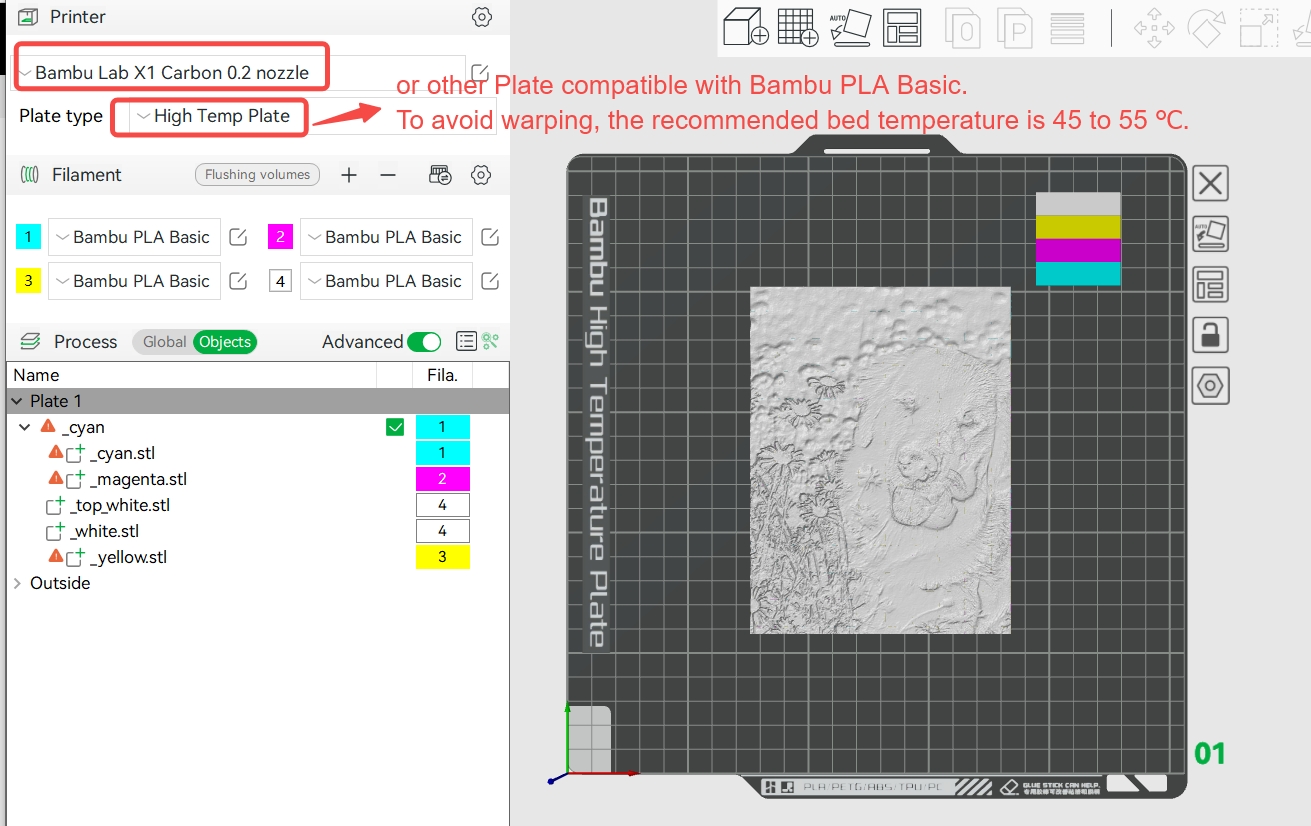 ¶ 3.Add another plate and import the picture you want to print.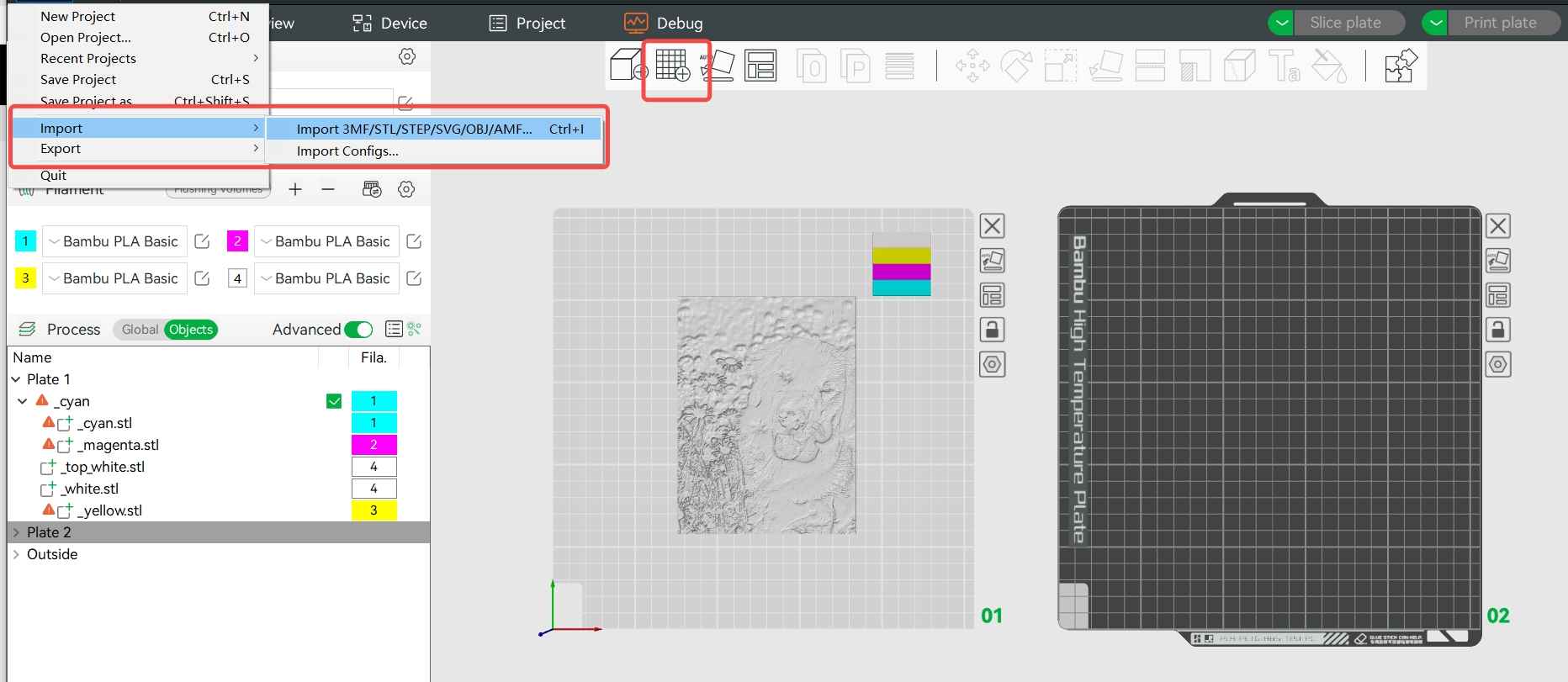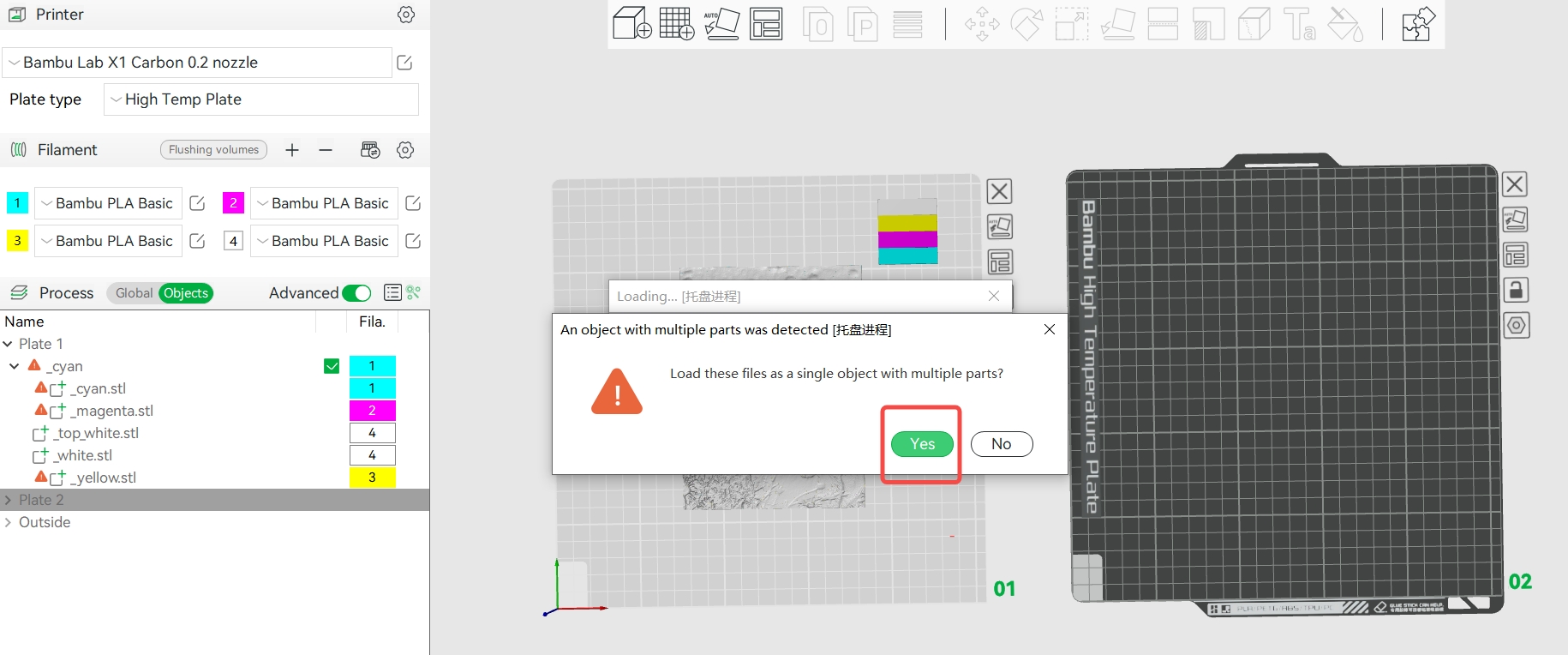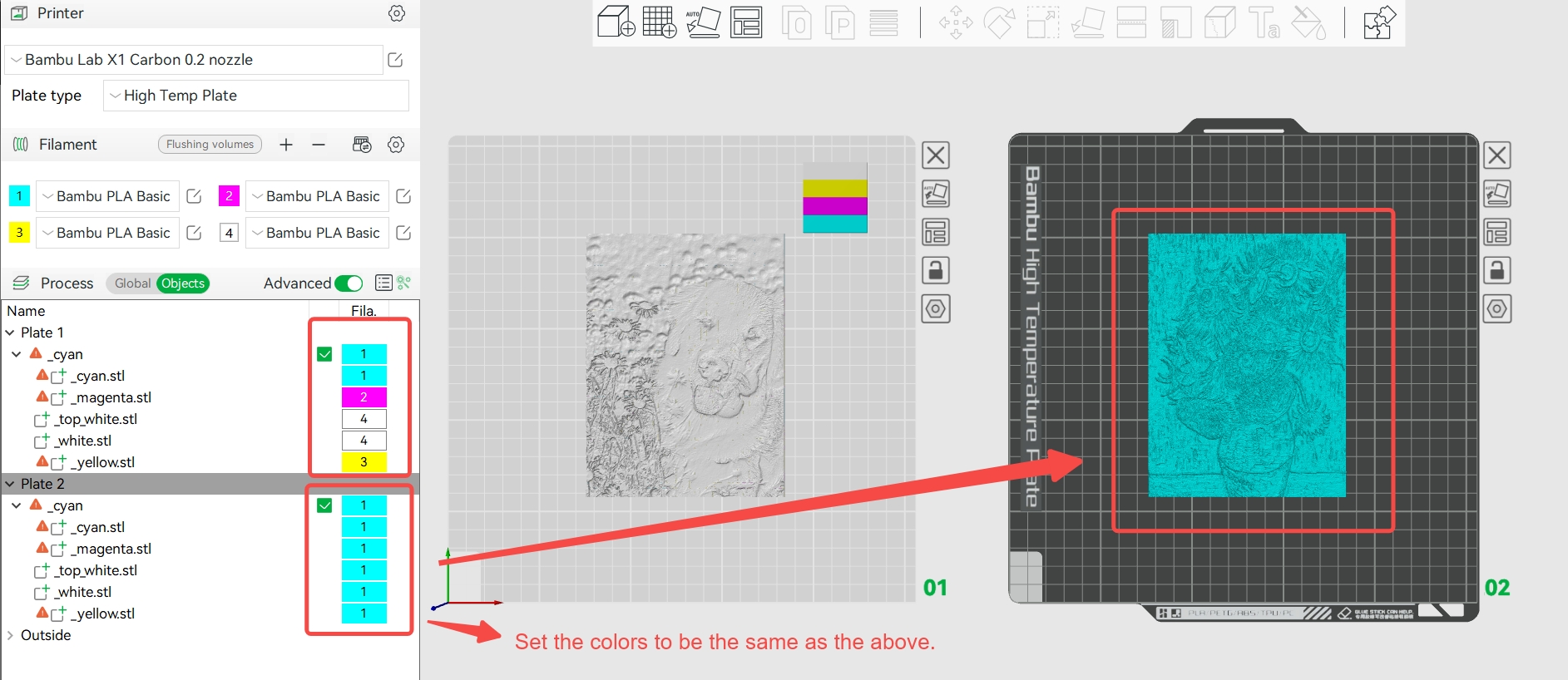 ¶ 5. Slice your plate and wait till it is done.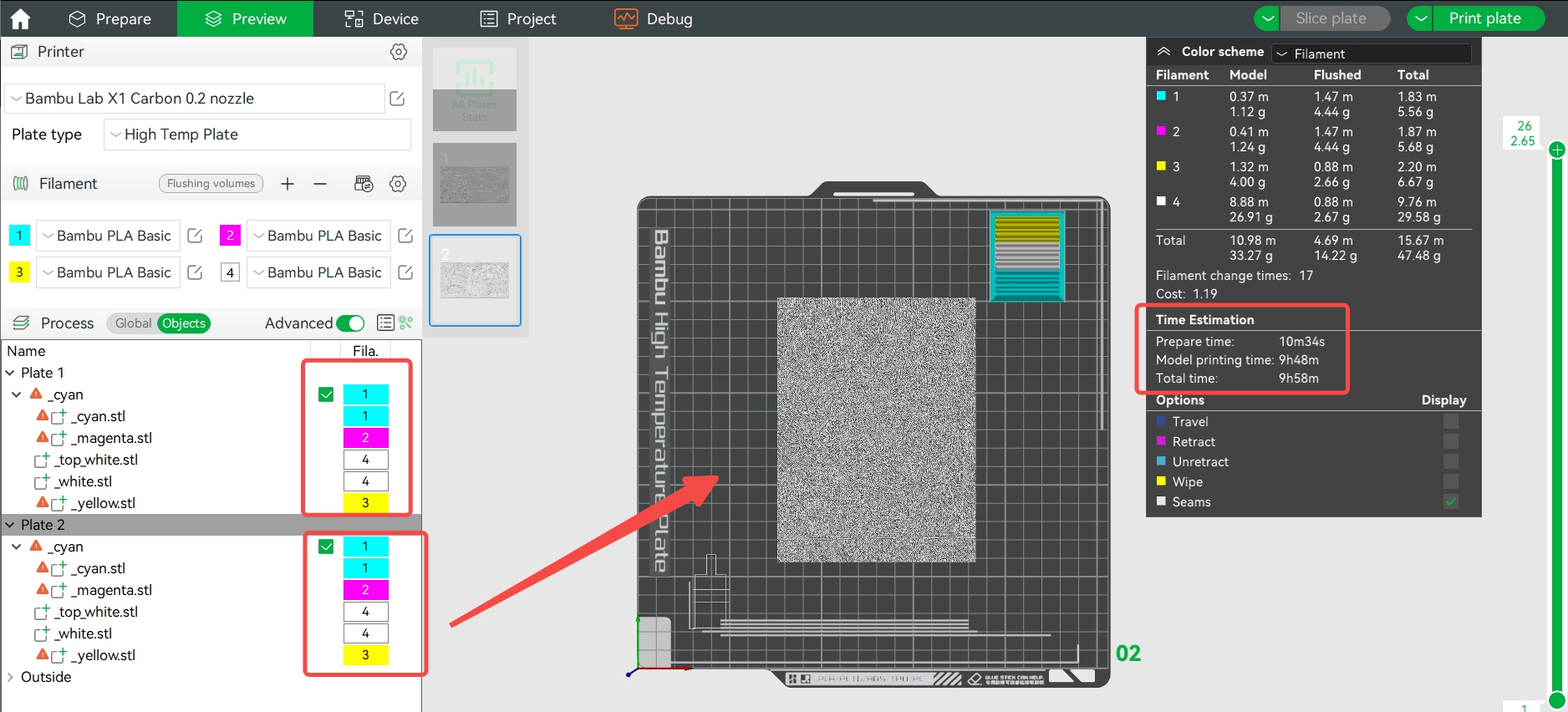 * Attribution: Puppy in the Flowers - from @larissatondim; Sunflowers - from Vincent van Gogh.
¶ Load filaments and print
Make sure the CMYK filament placement order in AMS matches the settings order in the Studio. Otherwise, the prints' colors may be incorrect.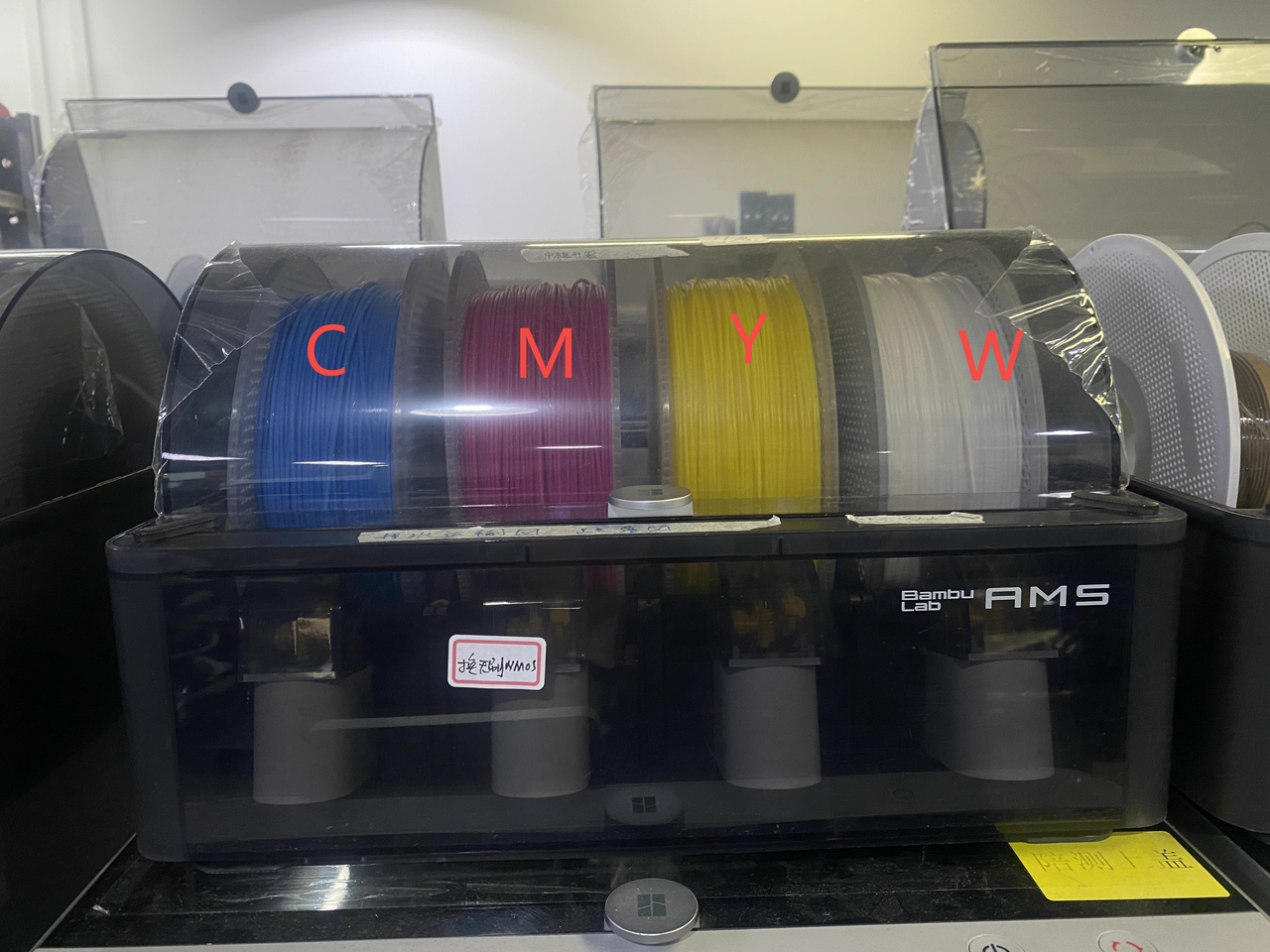 ¶ Frame and light guide plate printing
Frame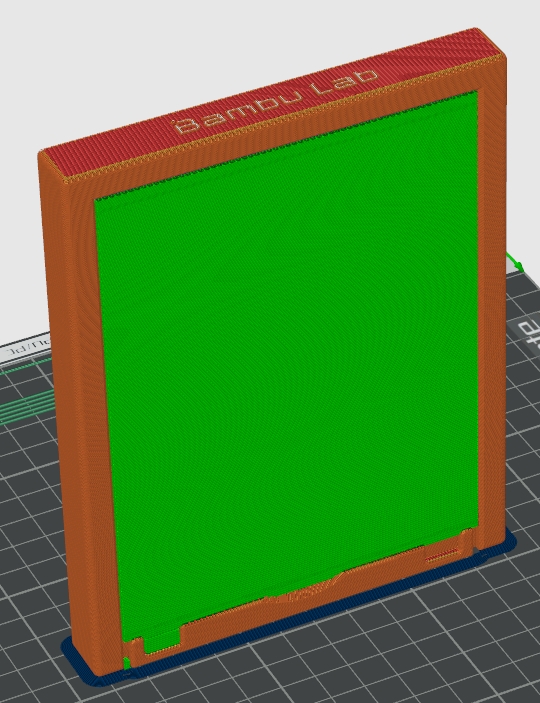 3MF File - Download Link
STL File - Download Link
STP File - Download Link
Print Settings
Filament type: Not limited (Dark colors are recommended)
Wall loops: 5
Top shell layers: 5
Bottom shell layers: 5
Sparse infill density: 80%
Support: tree (auto)
Print time:5 hrs
Filament usage:200g
Light Guide Plate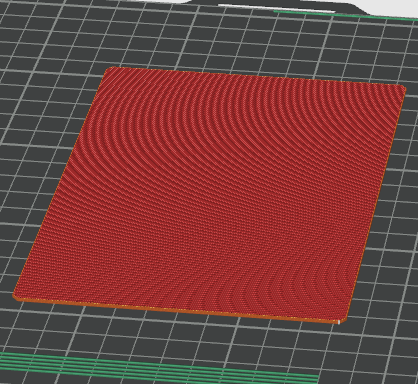 3MF File - Download Link
STL File - Download Link
Print Settings
Filament type:PLA Basic - Jade White
Nozzle size: 0.4mm / 0.6mm
Wall loops: 5
Top shell layers: 5
Bottom shell layers: 5
Print time:30 min
Filament usage:30g
Lithophane Assembly Video Instruction