When the cutter lever is accidentally broken or damaged.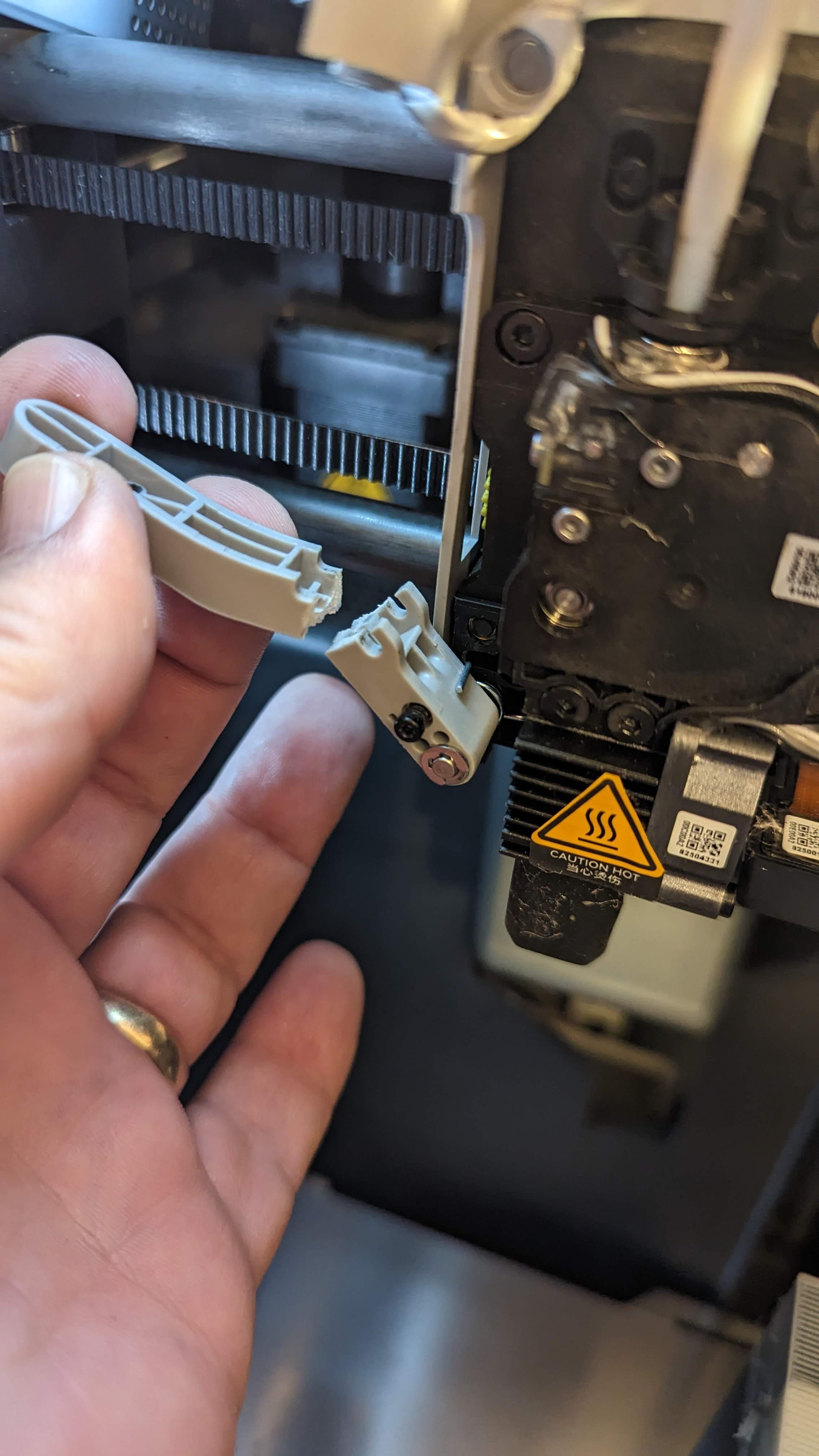 Please note that the simplest solution is to contact after-sales technical support and request a replacement filament cutter lever. Unfortunately, however, the filament cutter lever is now unavailable (ETA: early March 2023).
Please keep in mind that this is a temporary solution only, and you must consider strength, accuracy, and the need to replace the magnet yourself.
First, you can download the STL file and print it.
Printing parameter suggestion:
Filament: PA+CF; Sparse infill density: >=50%; Top shell layers: >=4; Bottom shell layers: >=4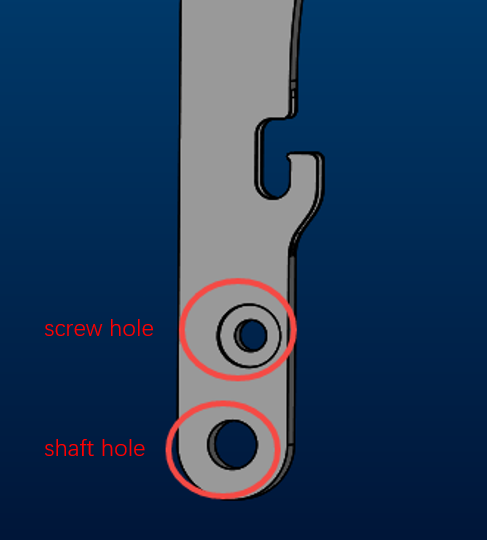 The size of the shaft hole and screw hole of the printed part may fluctuate a little according to actual printing conditions.
If the size of the shaft hole is appropriate, it is recommended that you use a 3mm drill to expand the shaft hole after printing the model;
A circular magnet with a diameter of 3 mm and a thickness of 2 mm. Please see the link below for an example:
https://www.amazon.com/Magnets-Refrigerator-Multi-Use-Neodymium-Whiteboard/dp/B09T3MFCDF/?th=1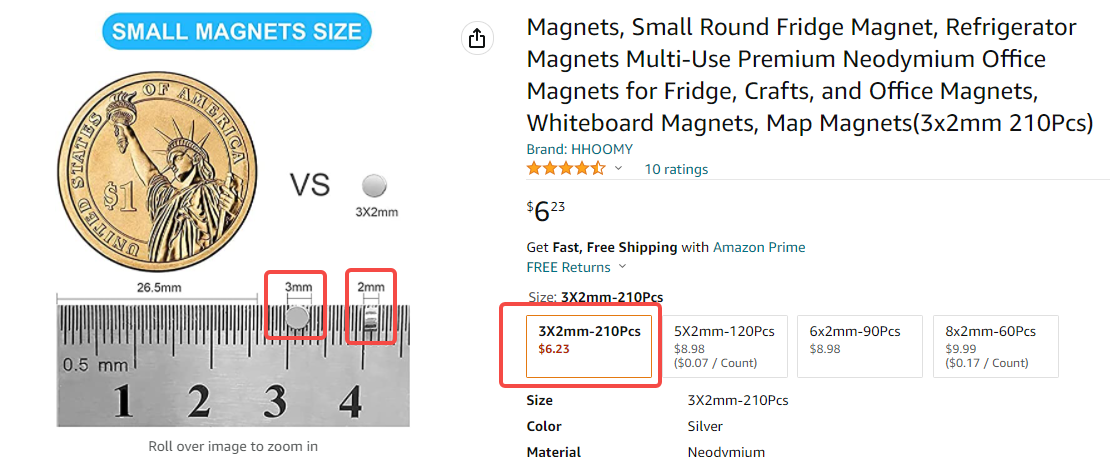 Glue the circular magnet into the magnet mounting hole on the cutter lever, please pay attention to the orientation of the magnet when installing, as it is very important for the Hall sensor to install the N and S poles of the magnet correctly.
Put the new magnet close to the original magnet in the broken cutter lever, and use that as an example to make sure you install the new magnet in the same orientation as the original magnet.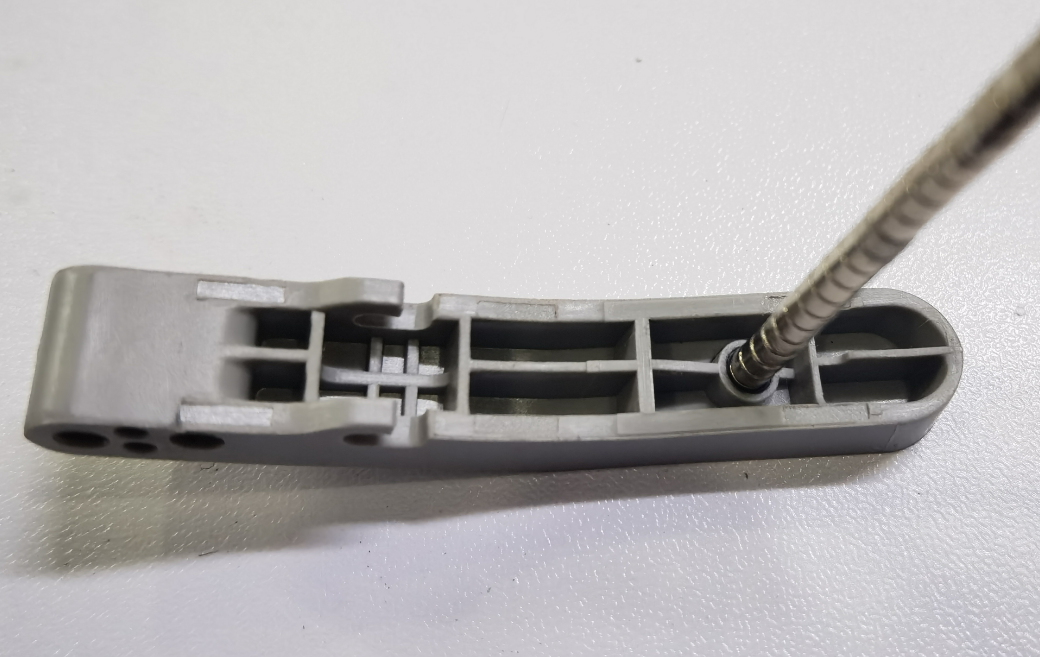 We suggest using Cyanoacrilate glue (commonly referred to as Super Glue) to secure the new magnet in place.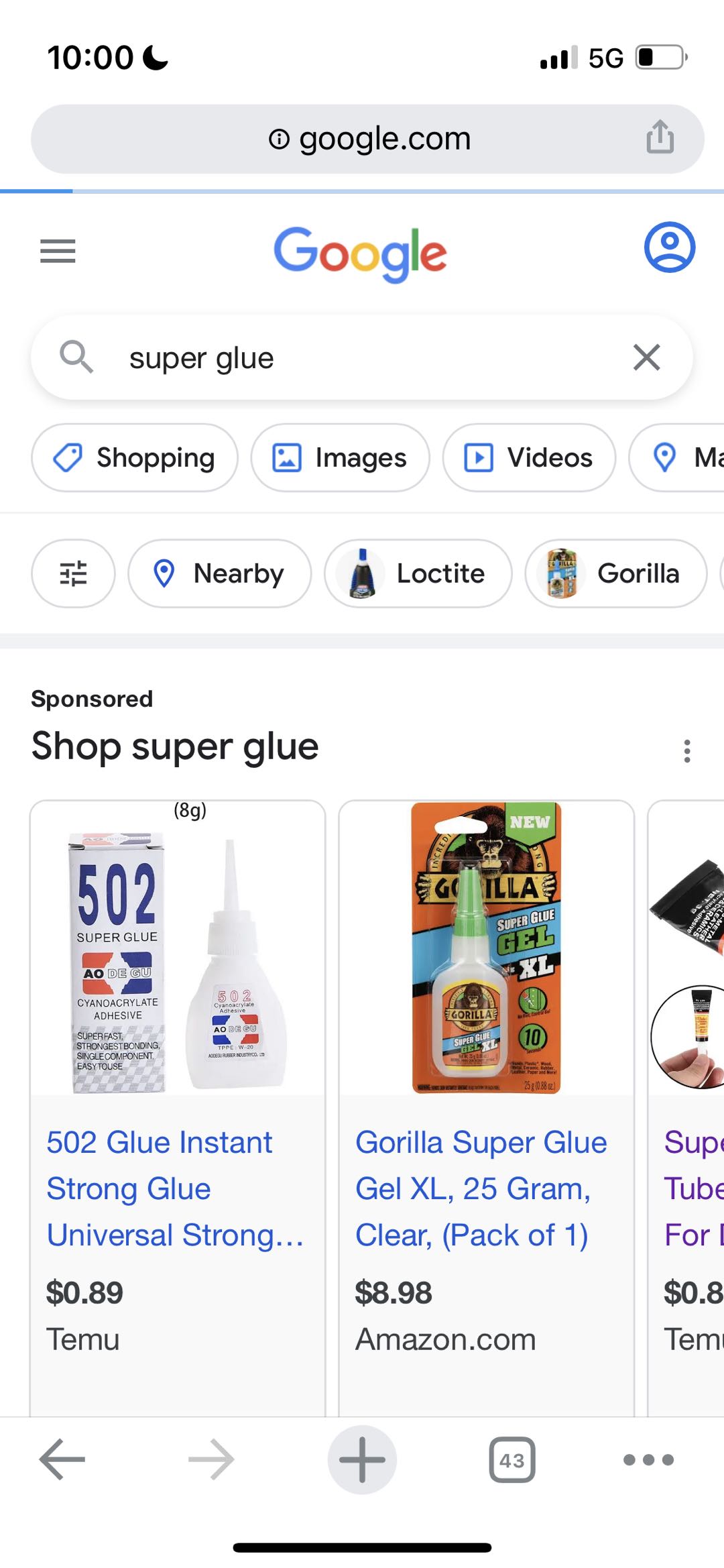 The screw used in the cutter lever is a 12mm M2 machine screw. There are two examples below:
Specification:2*12mm
https://www.amazon.com/MroMax-Machine-Phillips-Stainless-Cabinet/dp/B07YS6NM9R/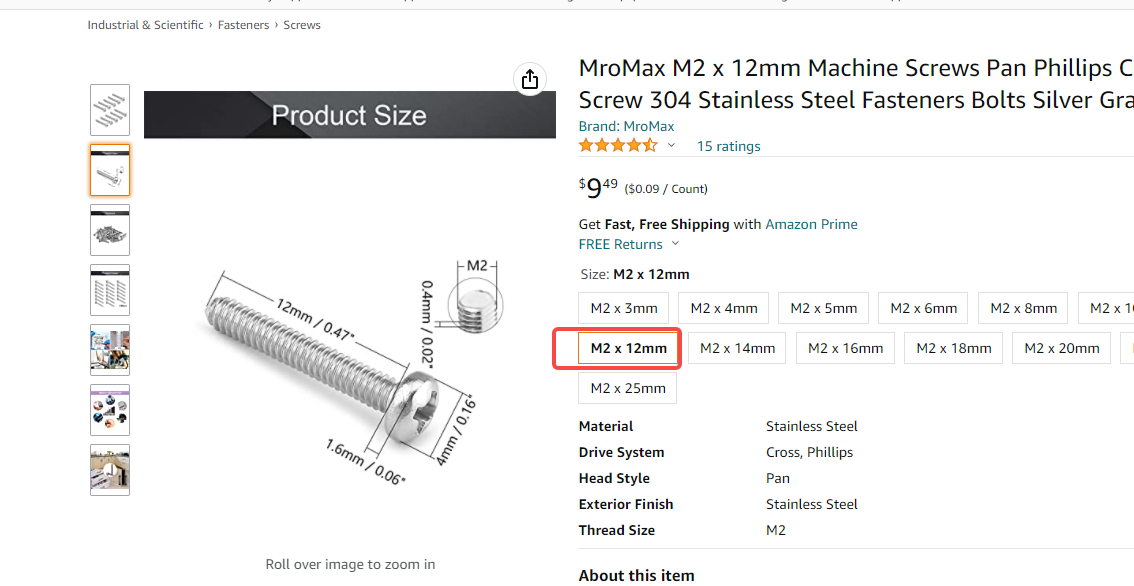 https://www.amazon.com/uxcell-M2x12mm-Thread-Button-Socket/dp/B01AXUTBR4/