This article will guide how to slice and print a model as transparent as possible using transparent PETG filaments.
Dry the filament before use: Moisture in the filament can cause bubbles and voids in the extruded lines, which can affect the transparency of the printed part. We recommend drying the spool for at least 8 hours for best results.
A 0.8mm nozzle is recommended: Larger nozzle size can minimize the number of gaps between the printed lines. Set the top and bottom shell layers to 0, and use a linear infill pattern to ensure consistent layer direction and no overlapping. Our example shows the parameters we recommend when using a 0.4 mm nozzle.
Use high-temperature settings: Printing at a higher temperature can ensure better melt flow and adhesion of the PETG material.
Turn off all fans during printing: Allowing the extruded filaments to cool naturally can prevent uneven shrinkage due to rapid cooling.
Polishing the model surface properly can help increase its transparency.
*Please note that achieving high transparency in 3D printing has strict requirements on the geometry of the model.
Therefore, achieving high transparency on models with complex structures is difficult even with optimal printing parameters.
1. Turn off the cooling fan: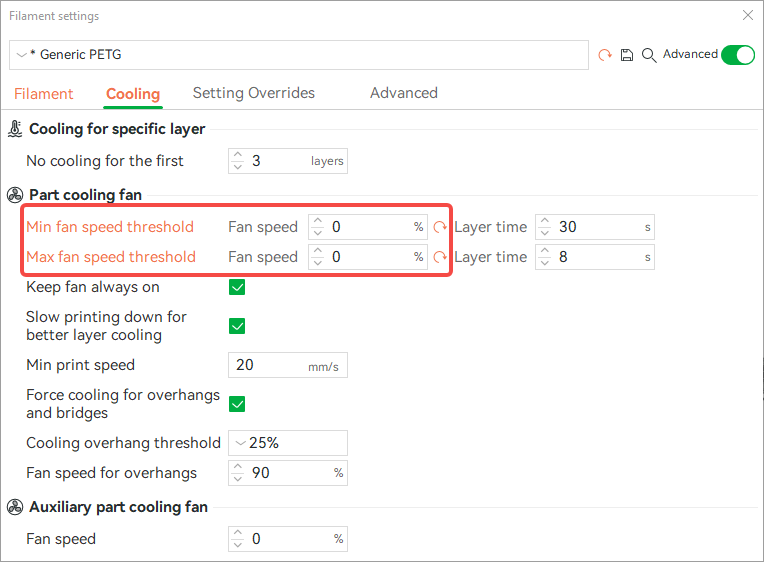 2. Increase flow ratio and nozzle printing temperature: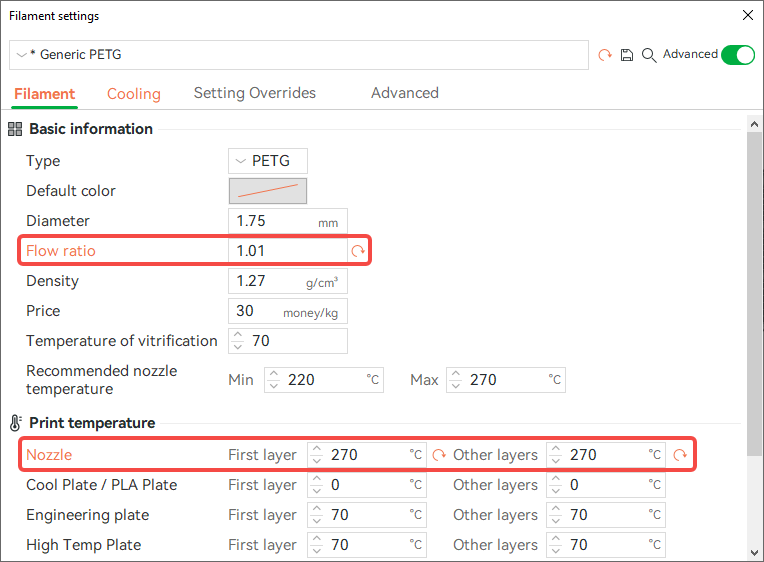 3. Set the layer height to 0.1mm and the line width to 0.5mm: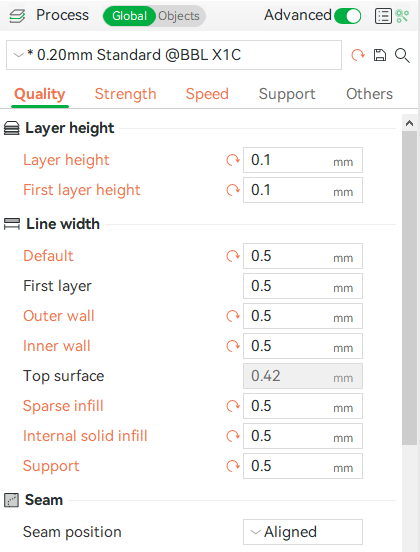 4. Set the number of wall loops to 1, remove the top shell and bottom shell, set the infill density to 100%, and change the infill direction to 0° or 90° :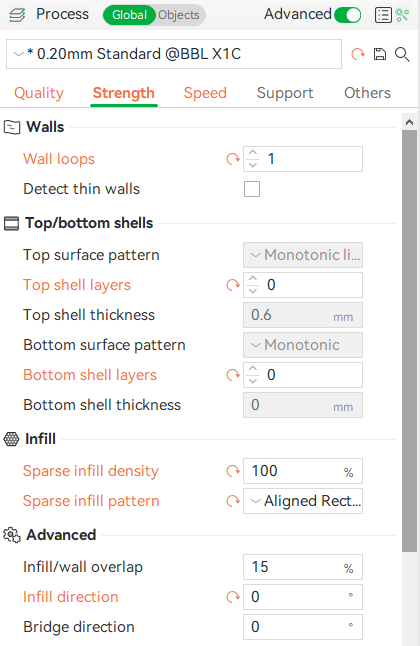 5. Set all speeds to 20mm/s: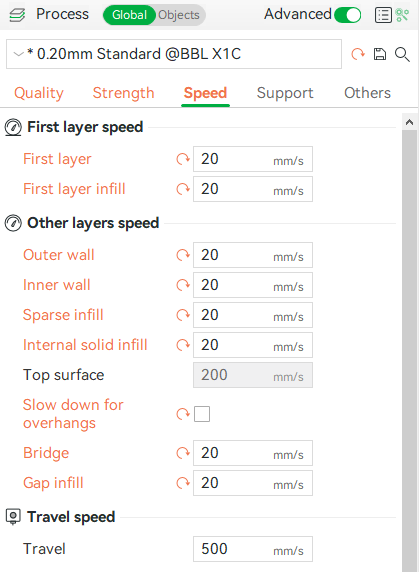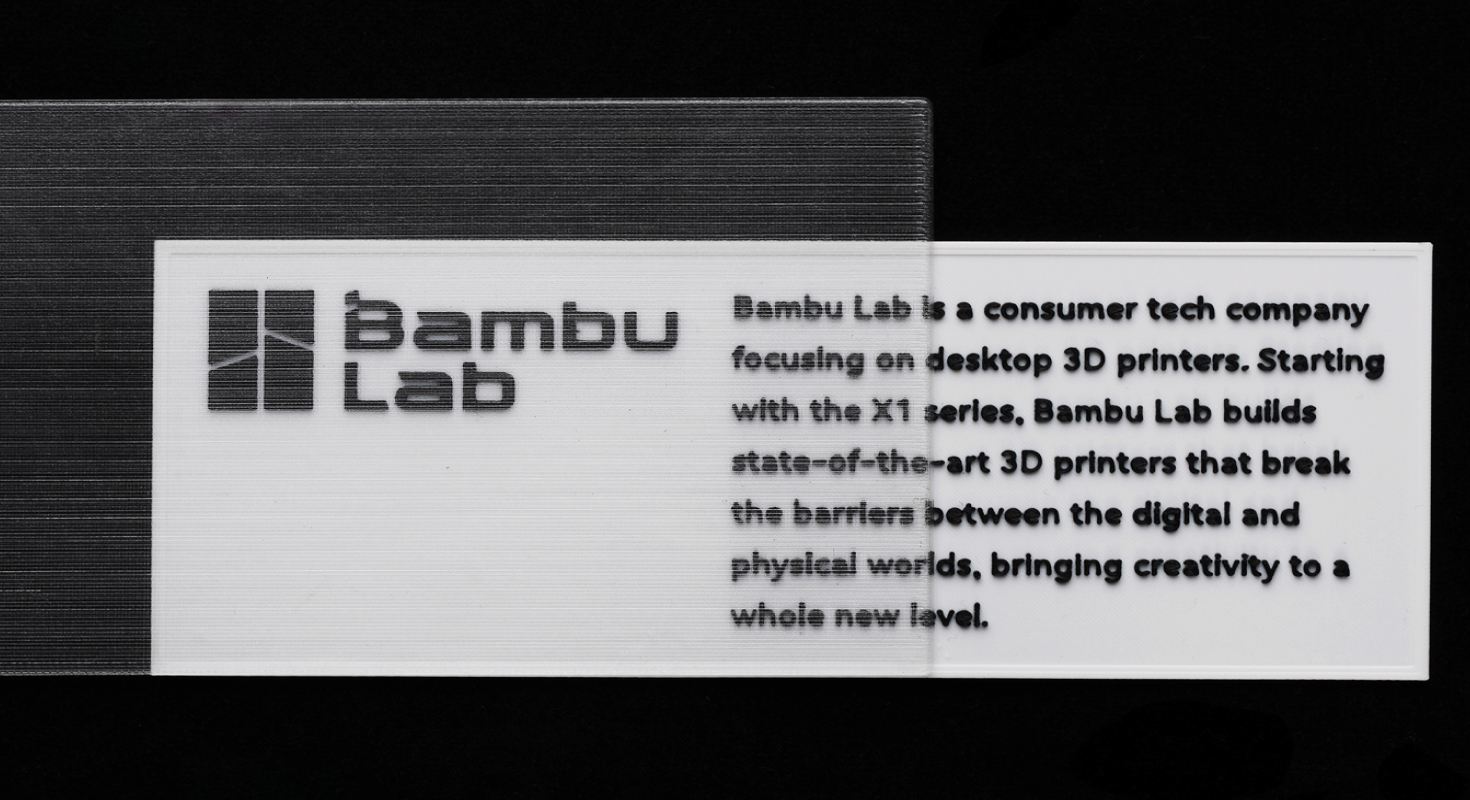 Download the demo 3MF and replace the settings for your desired models.
*Some parameter setting references: How To Print Glass by Rygar1432 | Download free STL model | Printables.com