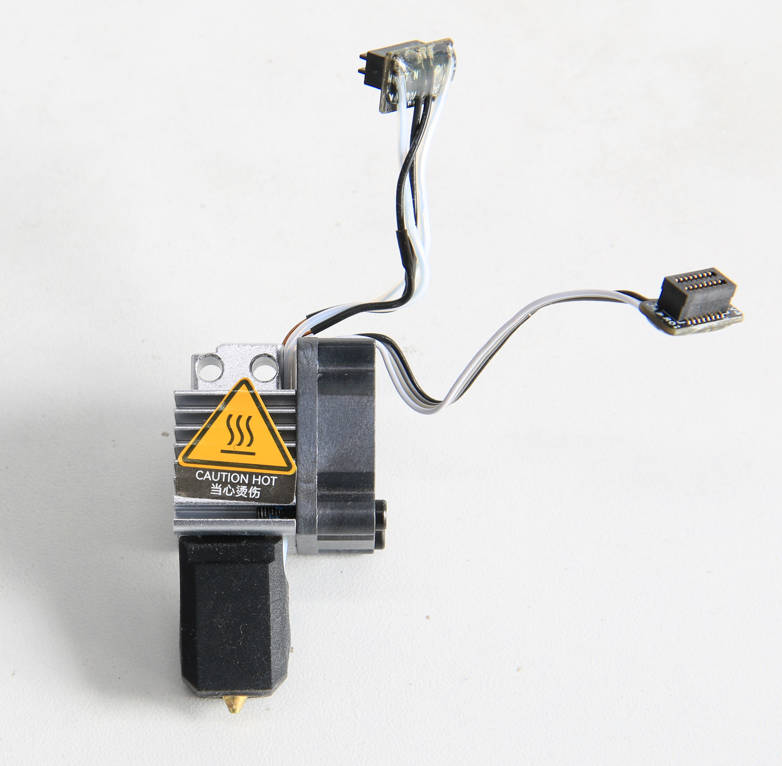 H2.0 hex key
Unload the filament, and ensure the nozzle temperature has cooled to below 50 degrees and the power to the printer is turned off.
Remove the front housing assembly completely by disconnecting the fan connector.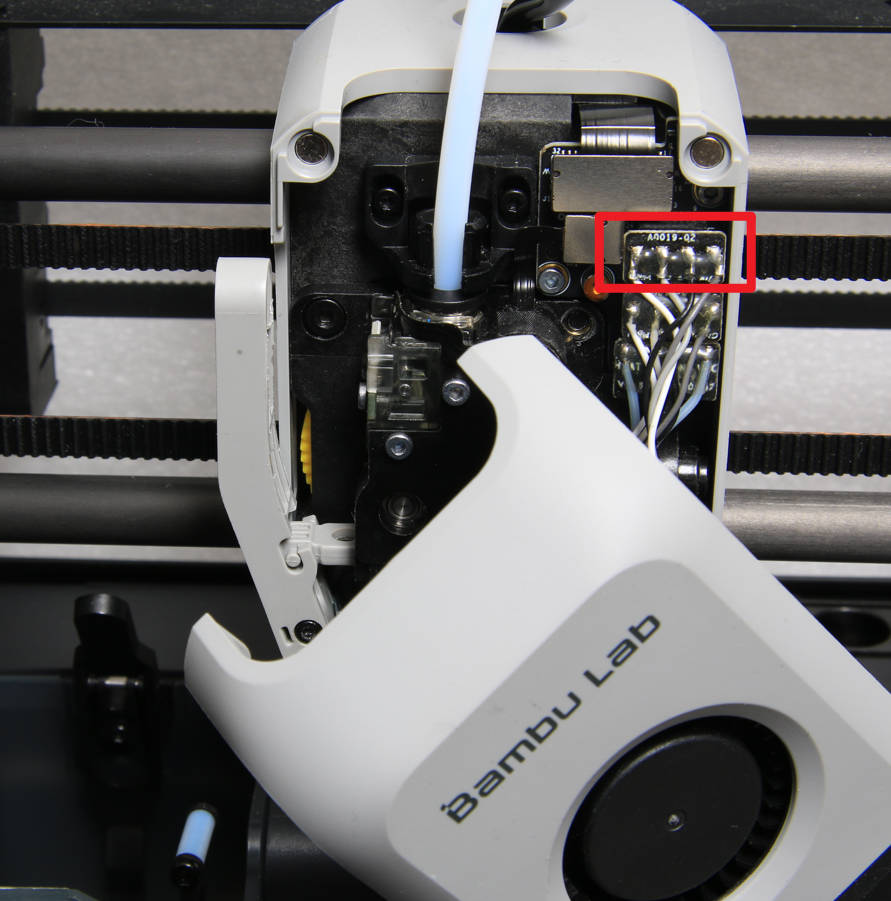 Disconnect the hotend fan and the heater connectors from the board, and remove the wires by sliding them out of the clip shown in the image below (red arrow).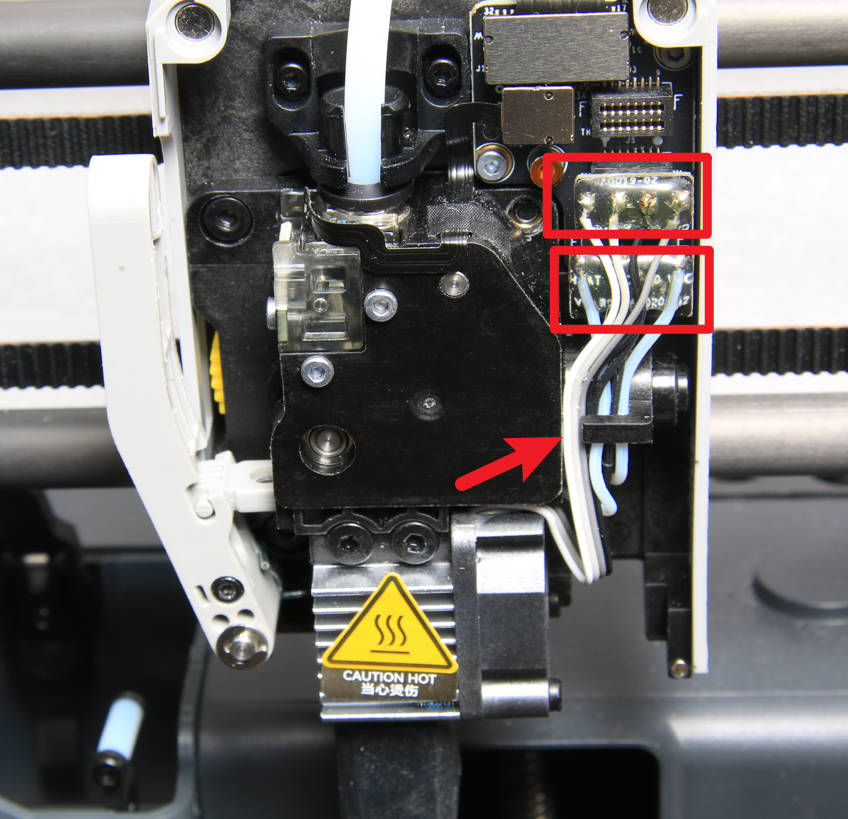 Remove the 2 screws with the H2.0 hex key, then proceed to remove the hotend assembly by gently pulling downwards.
Insert the new hotend assembly into the extruder and tighten the 2 screws.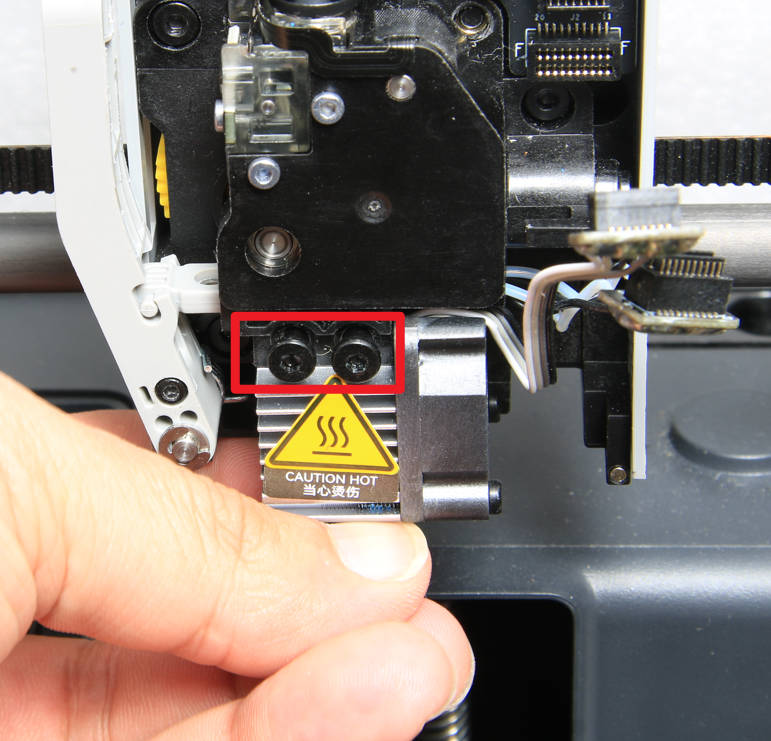 Ensure the hotend screws are properly tightened with an H2.0 hex key.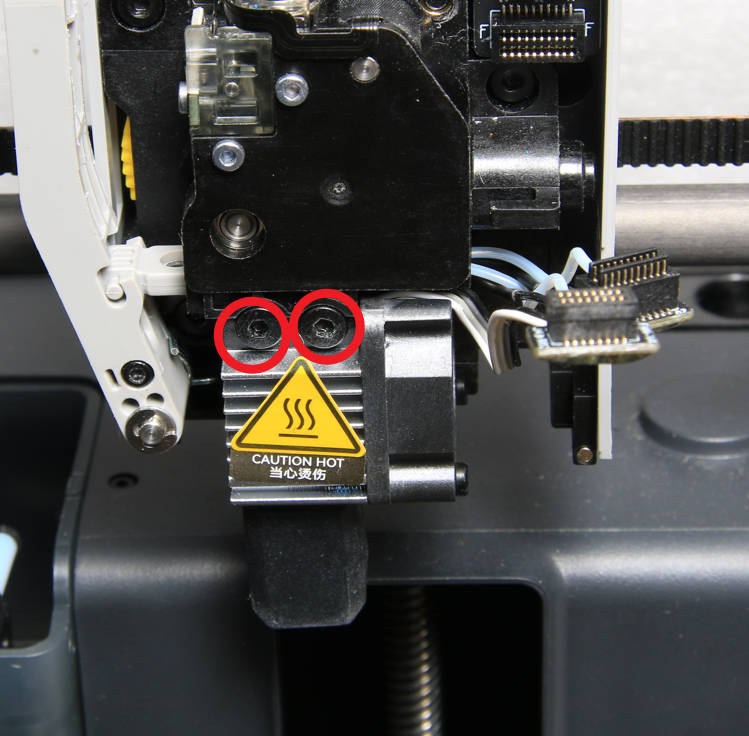 Then proceed to tuck in the heater cable wires back into the clip (reinsert the connector back into the lower slot on the board for the heater, and the middle slot for the hotend fan) then proceed to do the same for the fan connector.
Connect the housing assembly by reconnecting the fan connector onto the board (topmost slot) then close the front housing assembly cover.
Power on the printer and run the device self-test process. If the self-test passes, it means the operation has been successful.