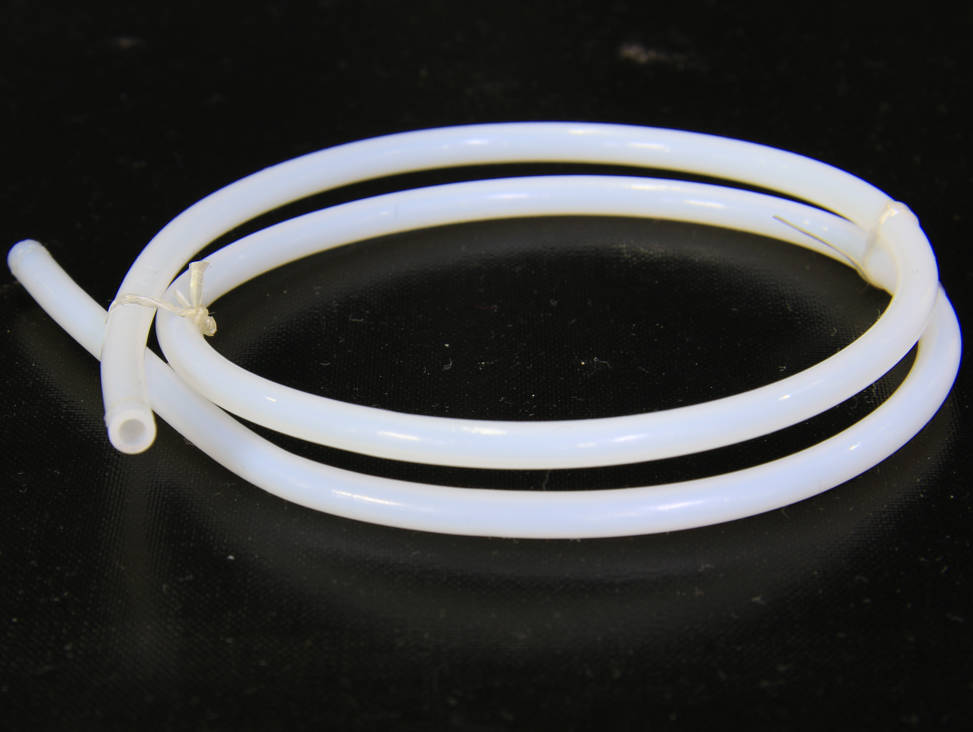 Length:530mm。
None
Unload the filament and power off the printer.
Open the front housing assembly, press the pneumatic joint and gently pull out the filament tube.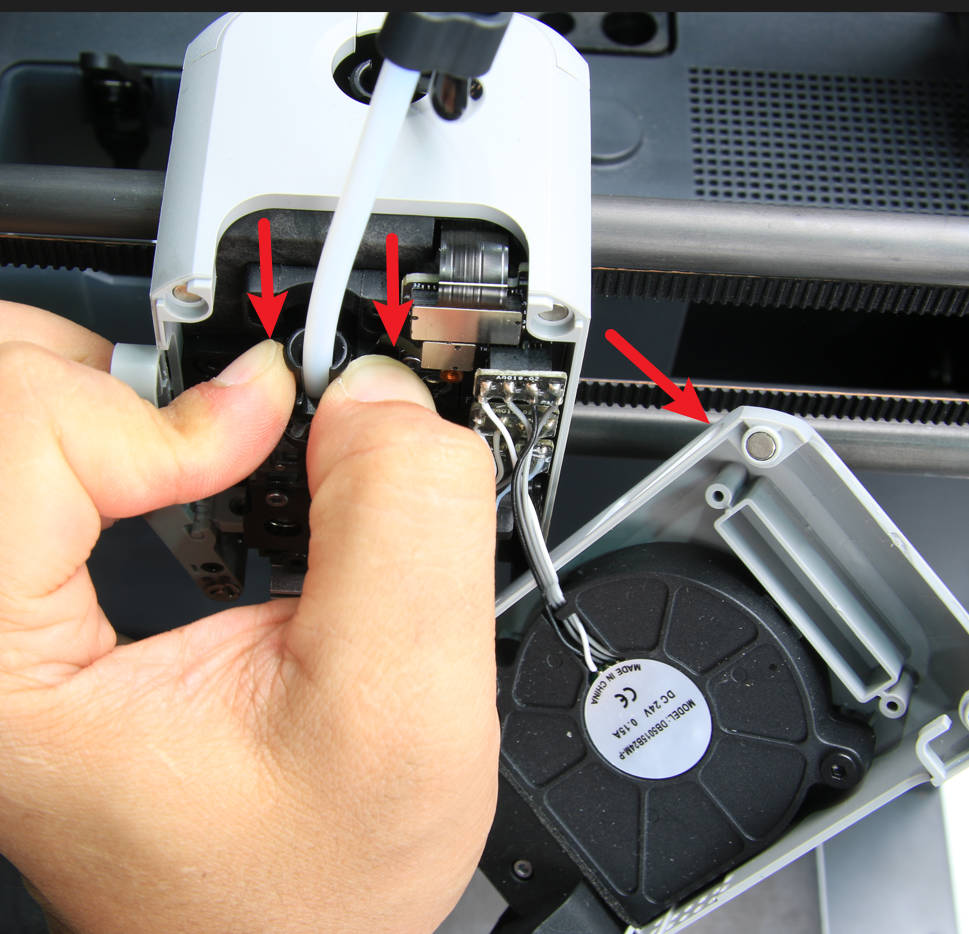 Loosen and remove the toolhead cable (In black) from the filament PTFE tube clips
To remove the 3 filament PTFE clips, slide them along the tube by running them to the end for easy removal.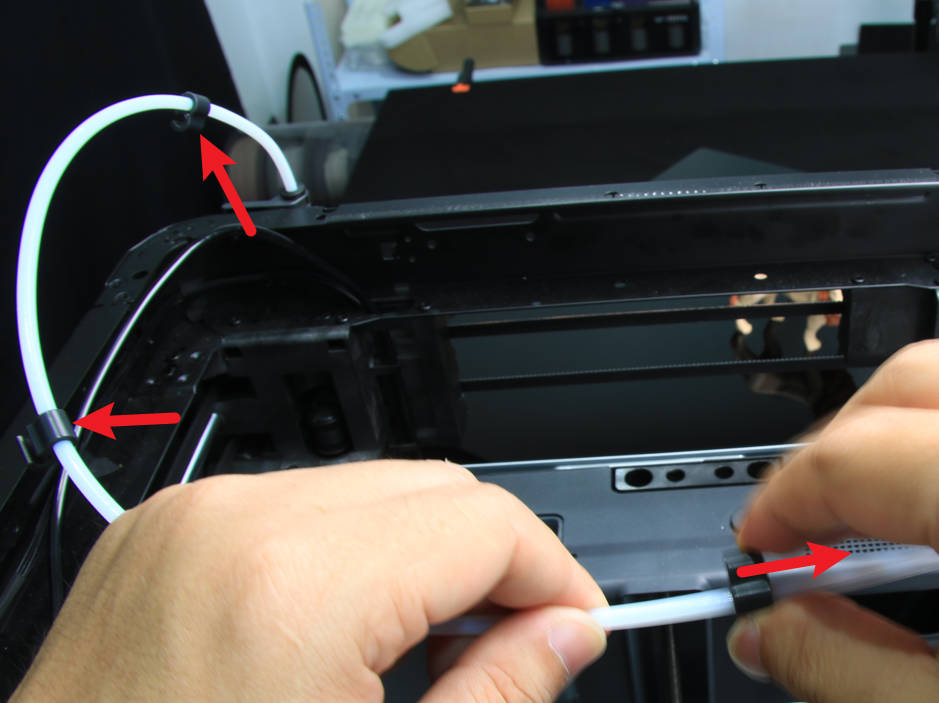 Press the pneumatic joint shown in the image below and pull out the filament tube on the other end.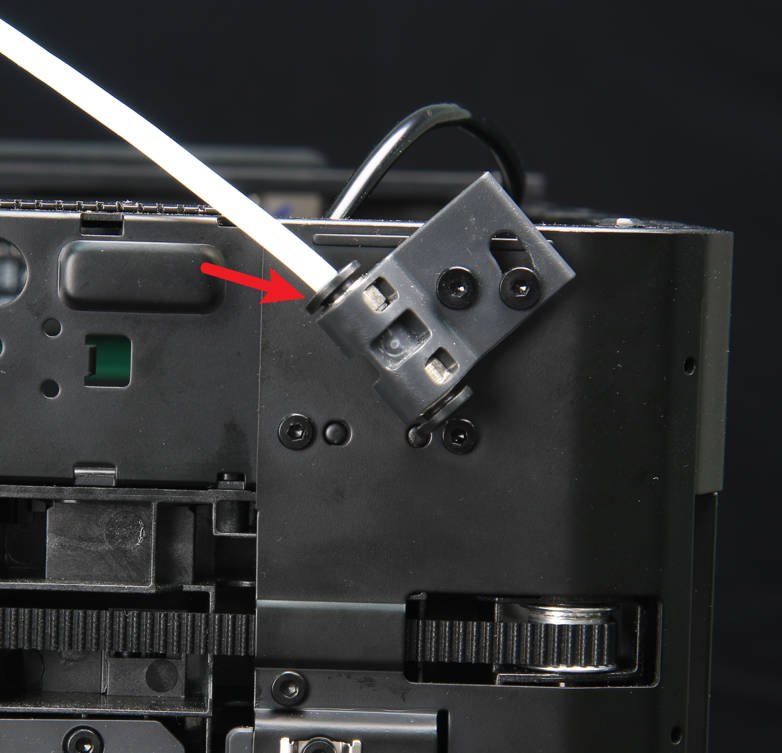 Reinstall the 3 clips back onto the filament PTBE tubing, running them along to the desired locations.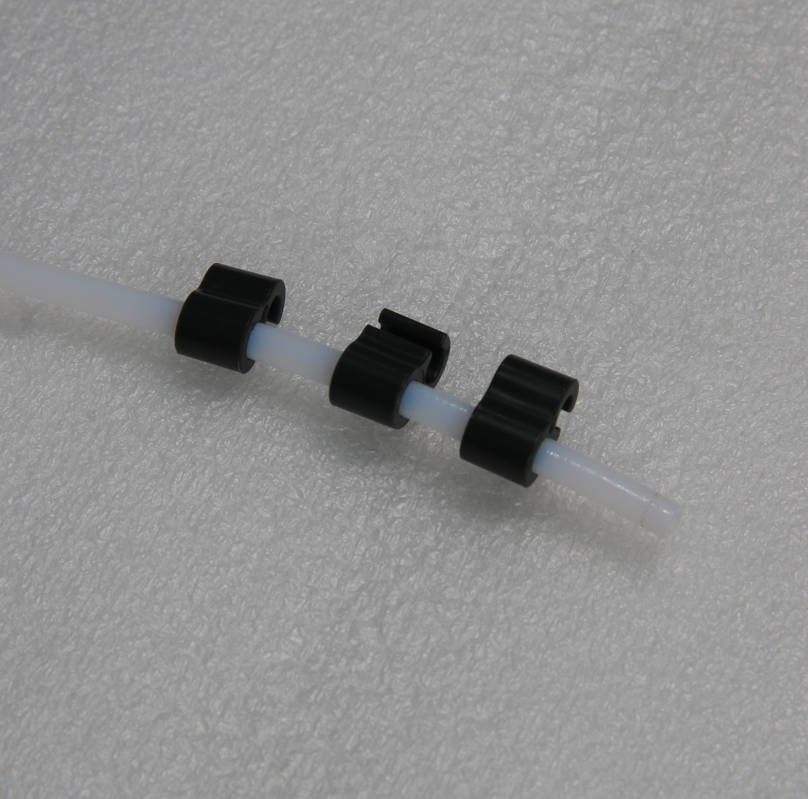 Insert one end of the PTFE tube back into the filament tube anchor, and proceed to align the clips to their proper positions as shown in the image below.
Insert the other end of the tube gently into the extruder and close the front housing of the toolhead.
Reattach the Toolhead cable back into the clip holder.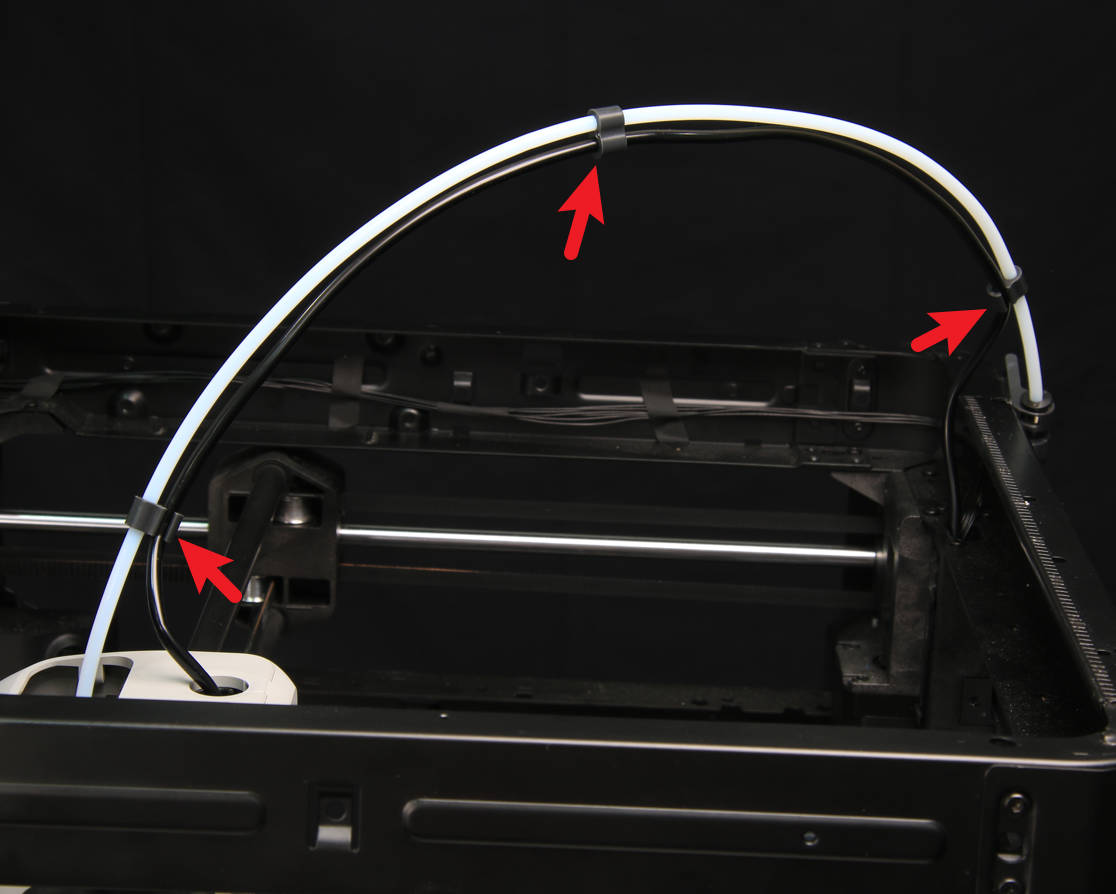 1. Visually check the appearance, no visible deformation;
2. Try to gently tug at the PTFE tube on both ends to ensure the ends are properly locked.