We know that after unboxing your P1 and completing the self-test, you are eager to start a print on it and see it in action. So we included a few pre-sliced models that you can print.
You can check this wiki page for step-by-step information on how to load filament into the P1.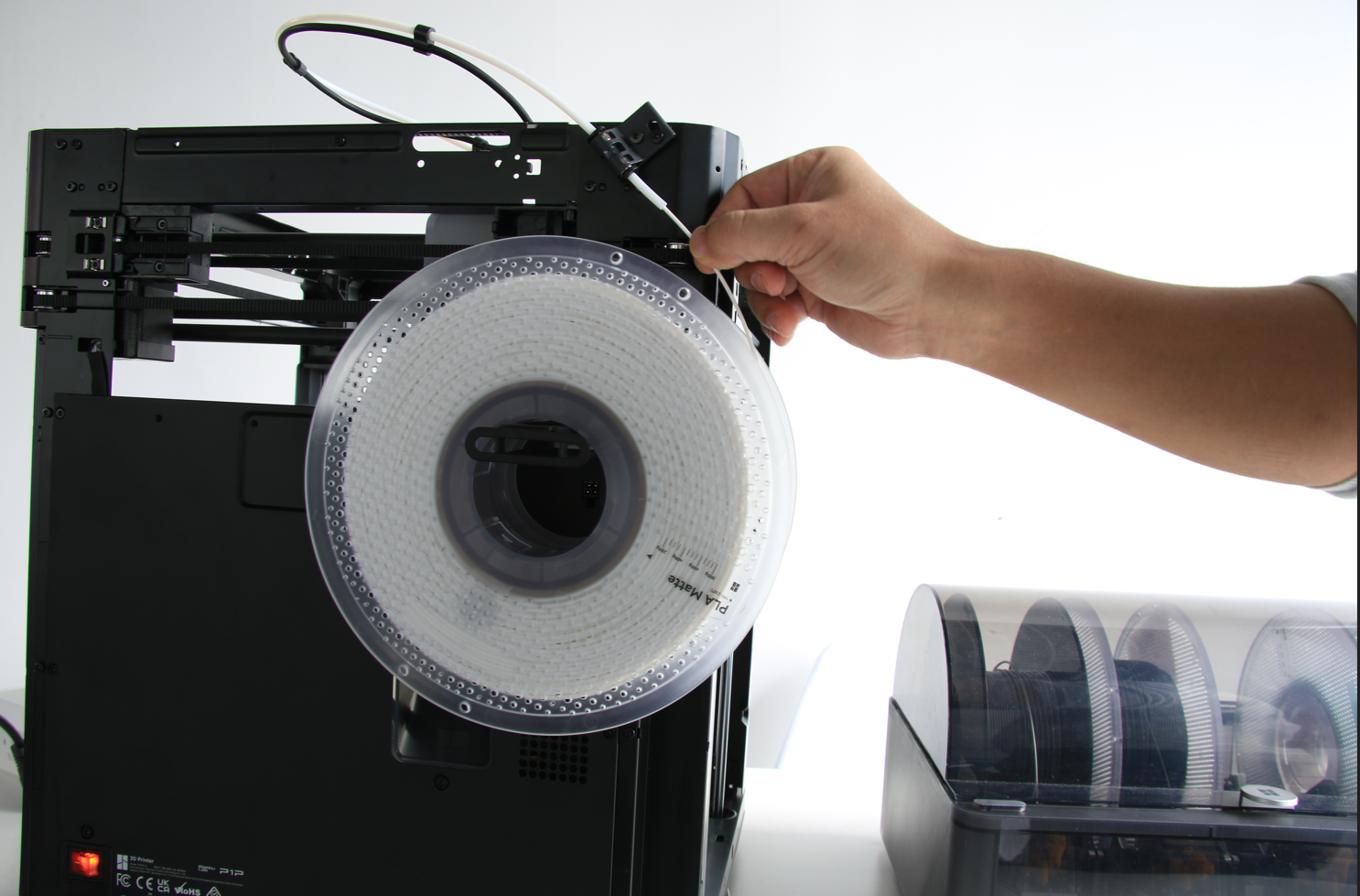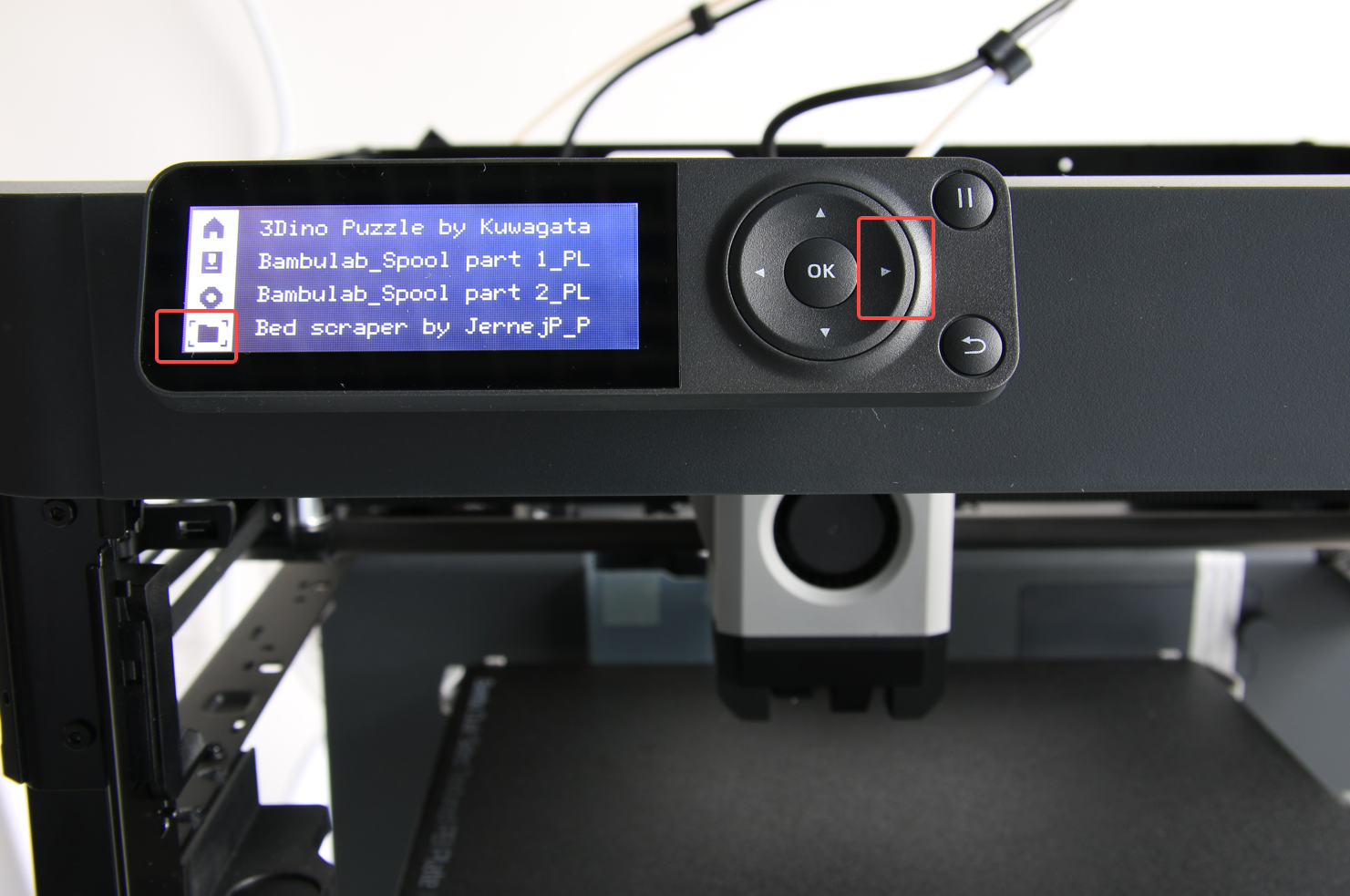 ¶ After entering the pre-load micro SD card file directory, use the up and down arrows to browse the contents of the folder, and then press the OK button to select the model you wish to print.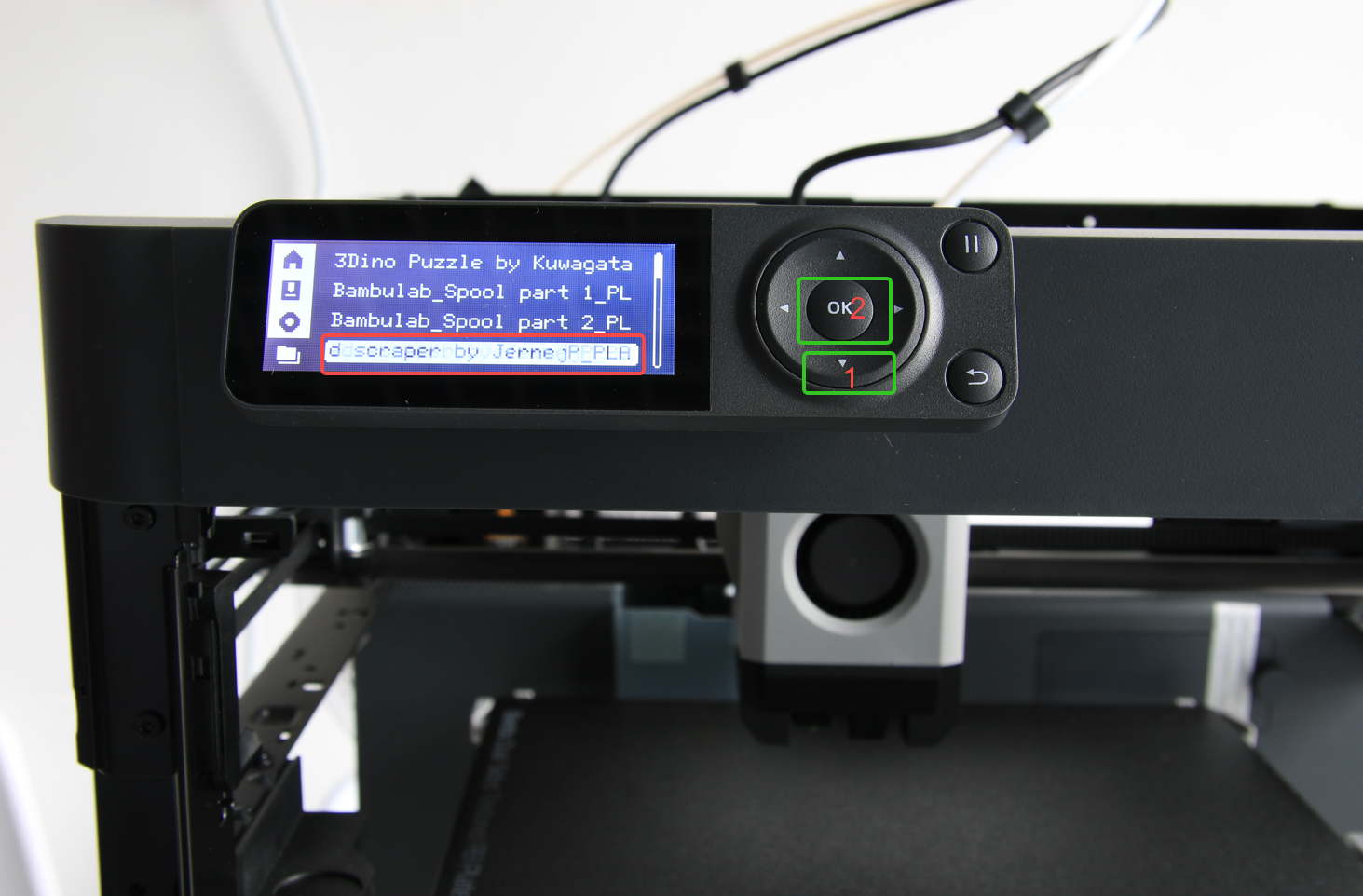 ¶ Confirm the selected model one more, then push the OK button, and the printing will begin.