Bambu Studio will automatically repair models to a certain degree, but it may be necessary to fix the model using a dedicated service. If you are using Bambu Studio under Windows 10/11, it will have access to Microsoft's APIs for repairing 3D models through Netfabb. Note that this feature is only supprted on the Windows platform.
The model in question will receive notification warnings, and a warning symbol will be displayed in front of the object name in the object list.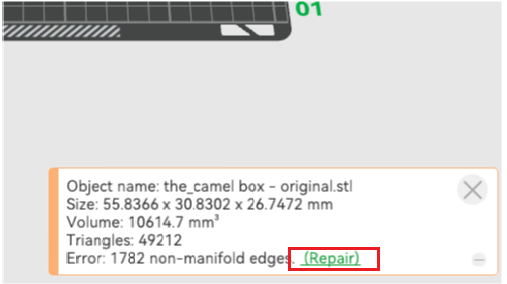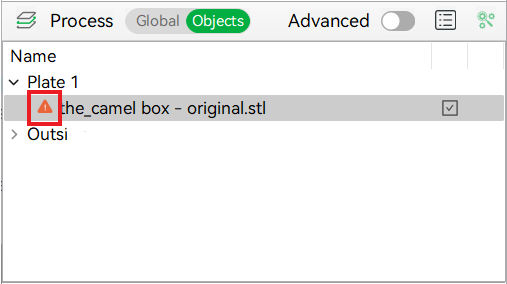 There are 3 ways of fixing an corrupted object.
Context menu
Right-click on the corrupted object and select "Fix Model".


Left-click "Repair" Link in the warning message


Left-click the warning symbol in the object list

The original model object has some errors.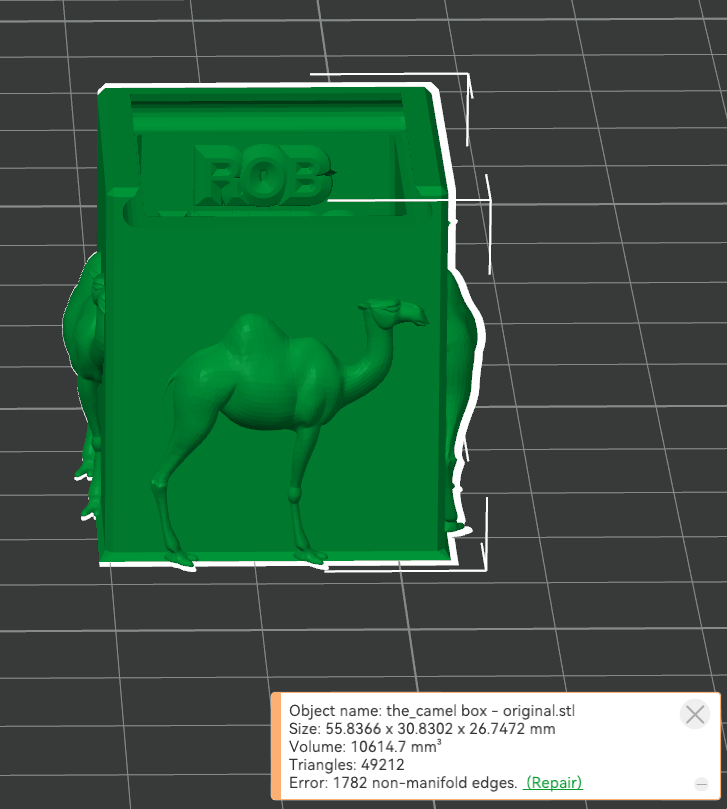 After slicing it, the result is not correct. Part of the camel was missing.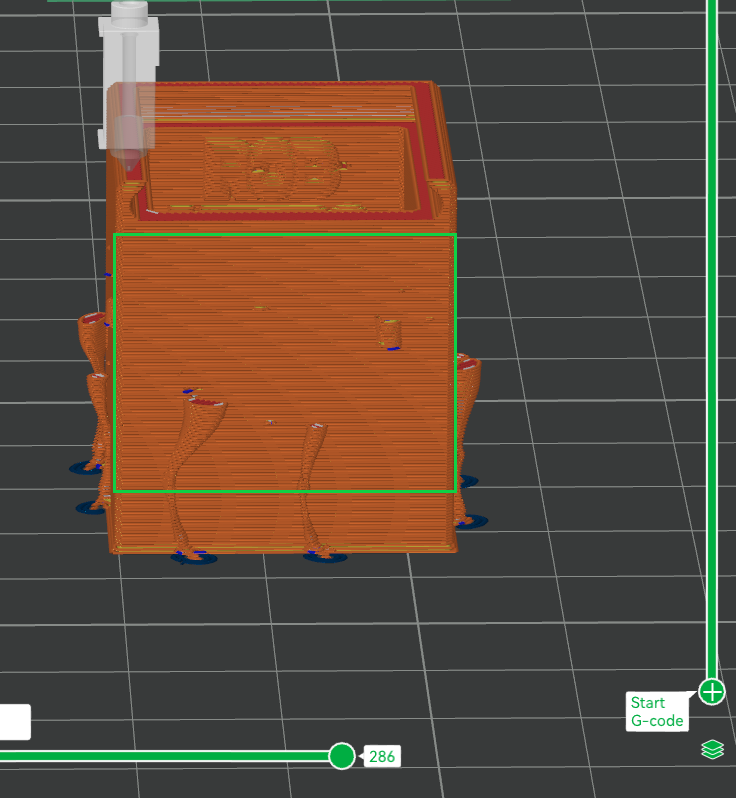 Then, we fixed the model, sliced again and the slicing result became correct.