Some CAD software uses a different axis orientation compared to Bambu Studio. So the models exported these software may be not oriented the same after imported to Bambu Studio.
Bambu Studio provides a Lay on Face tool, which gives you candidate faces that could be selected as the bottom face of the model.
First, select an object which you want to change its orientation. Then click the Lay on Face icon on the top tool bar. Multiple candidate faces (white planes) will appear on the model. Clicking on any of the candidate face will place that face down to the hot bed.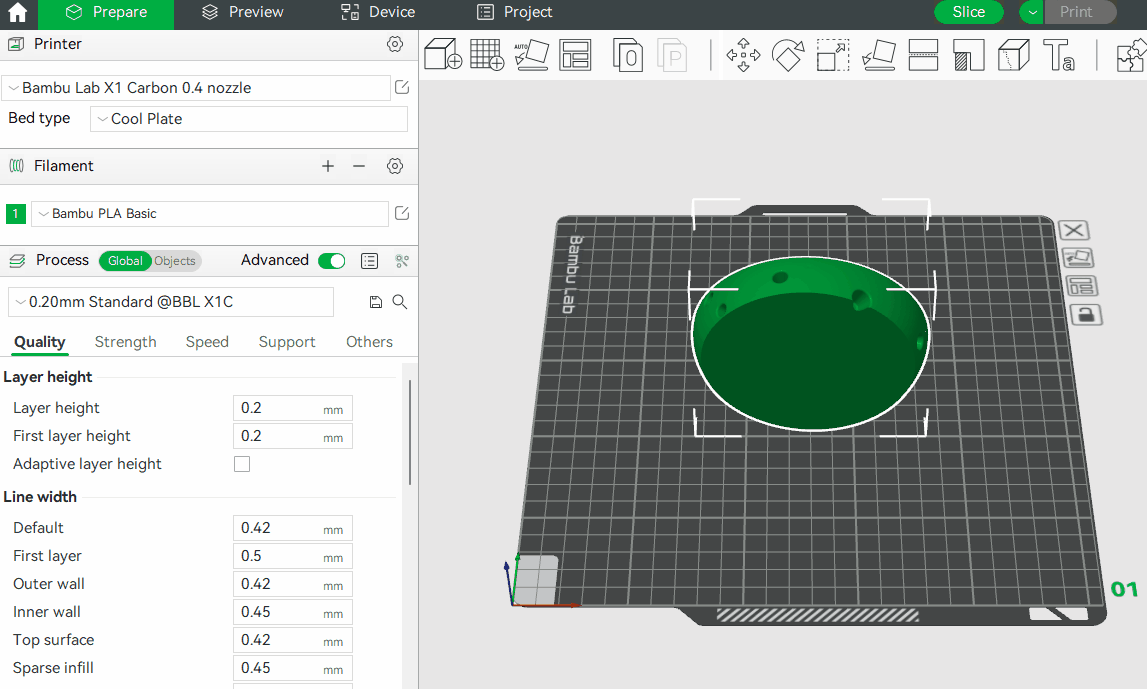 This model is from MosaicManufacturing.