A complex model project often contains dozens to hundreds of parts, some of which are metal parts. Also, it has a lot of assembly steps. Users might need to find the assembly guide and follow it step by step.
Packing all of this information into a single 3mf file could make things convenient.
The example model in this article is from Thingiverse, provided by Daniel Noree.
Basic information contains "author name" and "model name". They mark the ownership of the model and will also be displayed on the device screen.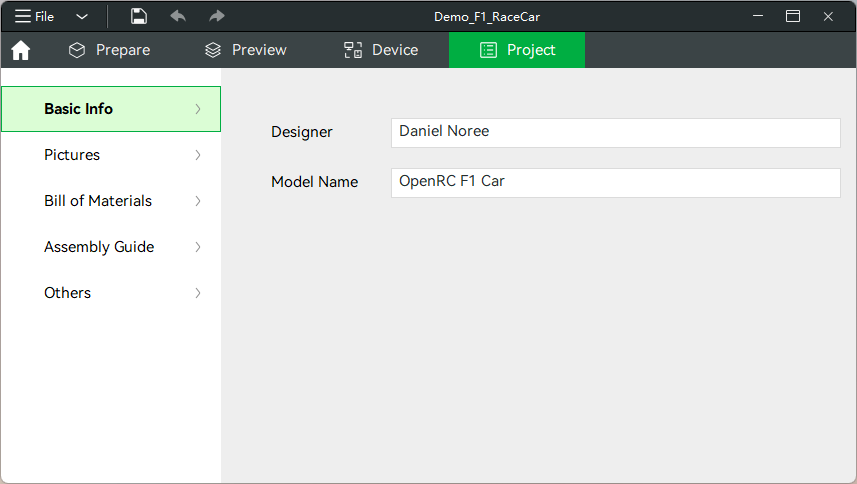 The author can add several model pictures into his project to show different color schemes or printed models in the real world.
It is also supported to set a picture as the cover of this project. The cover will be displayed as the thumbnail in the file browsers of both PC and printer devices.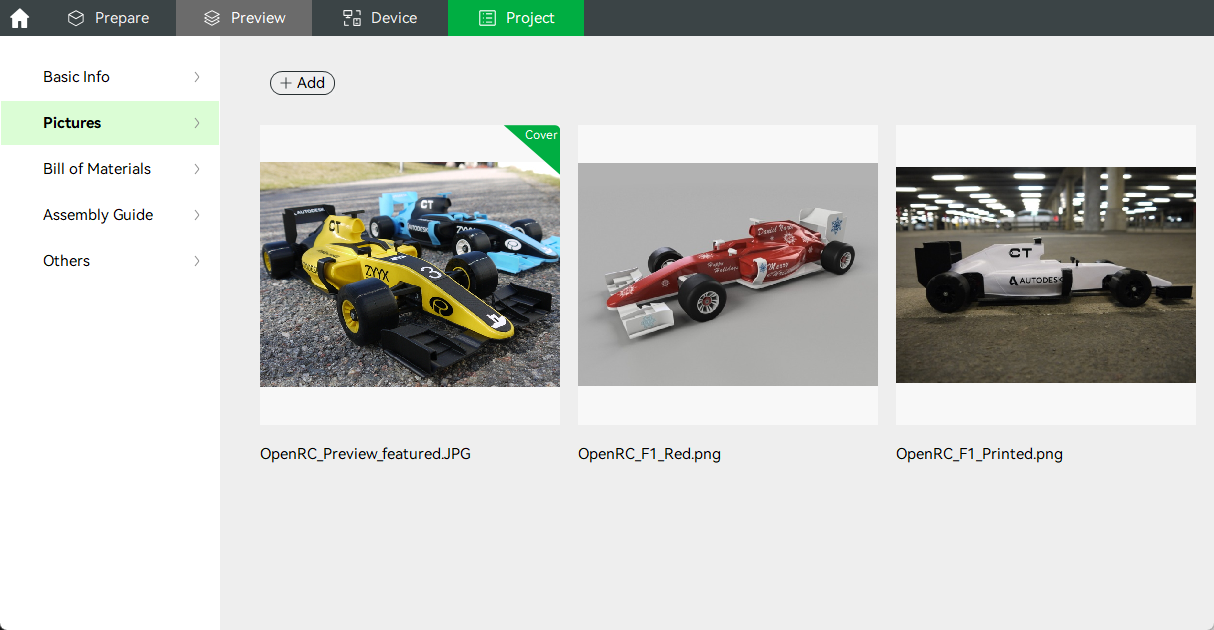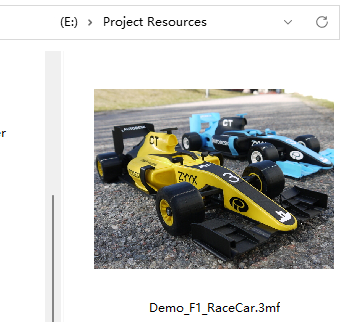 The bill of materials contains all the parts that make up a model, especially the unprintable parts (such as screws, motors, and springs).
It supports PDF and Excel formats. Double-click a BOM file to open it with the associated software in the operation system (like Microsoft Office to open a Excel BOM file).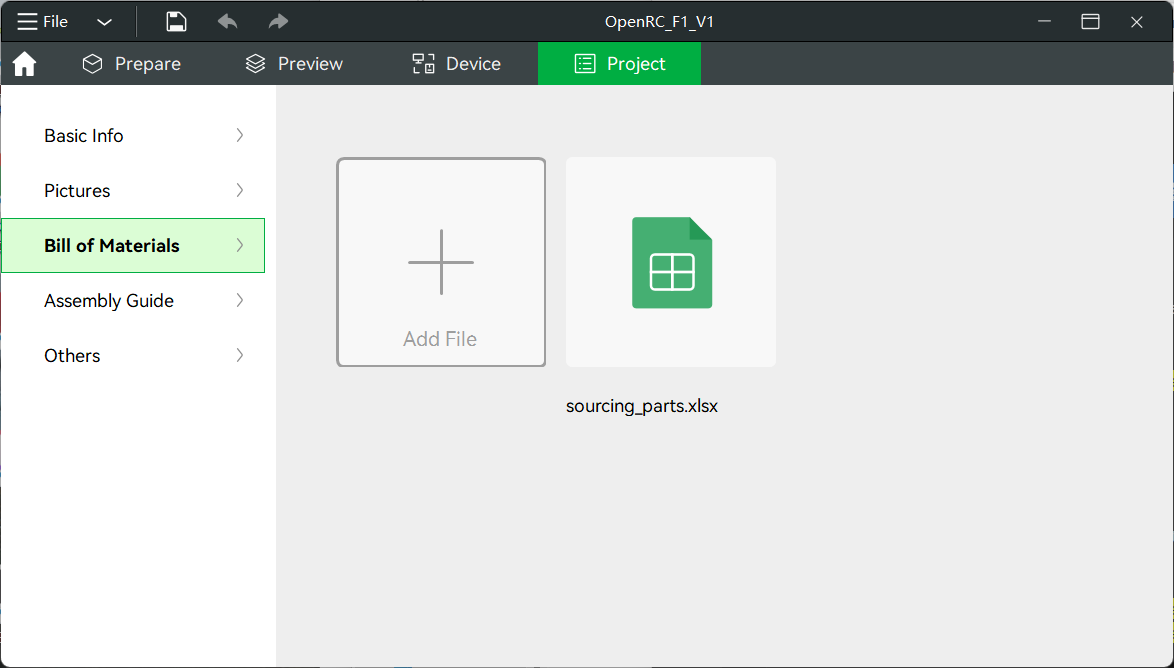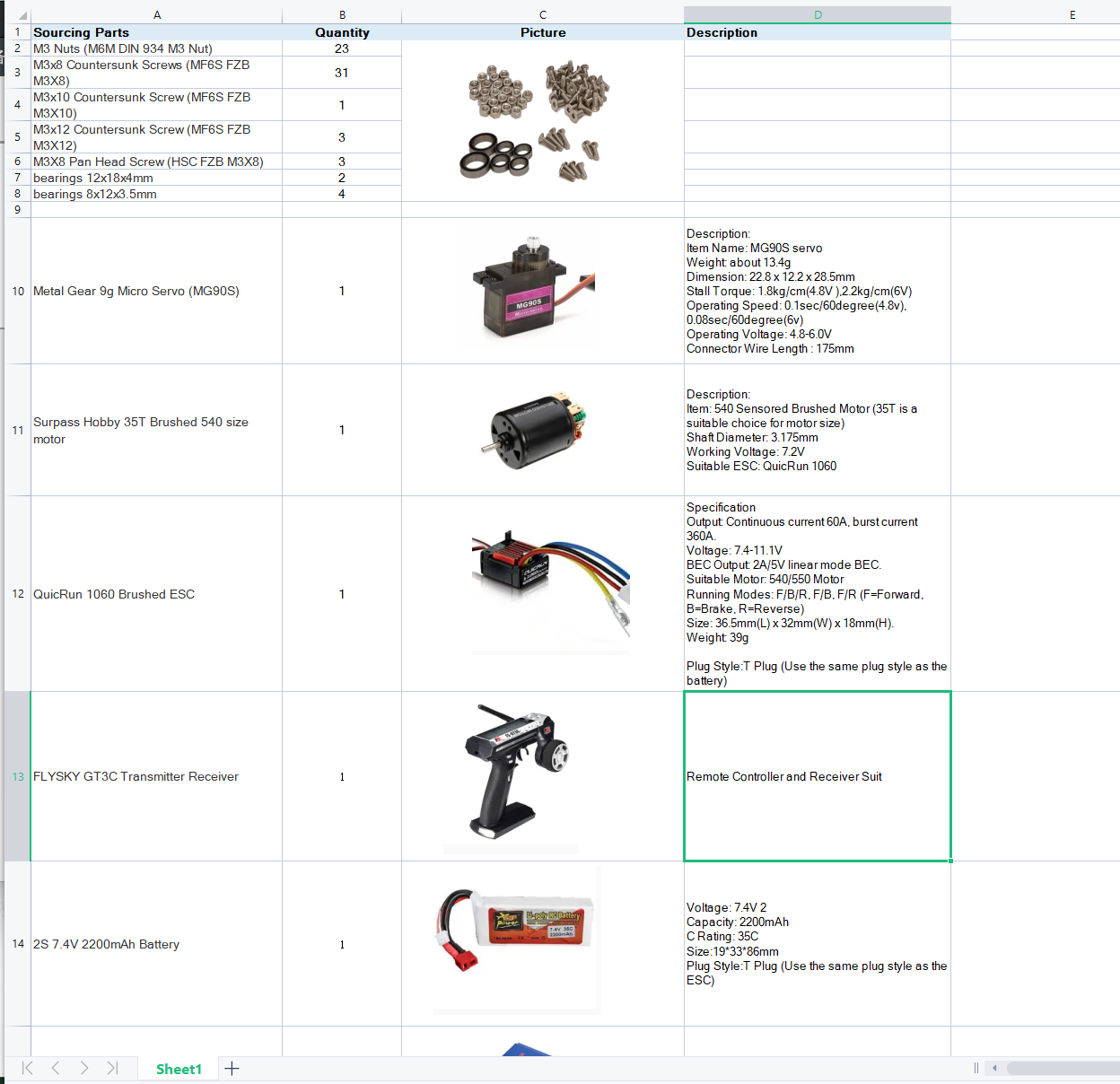 The assembly guide tells users how to assemble a large number of parts into a whole model. The PDF format is required. Like the Bill of Material, an assembly guide file can be opened by simply double-clicking it.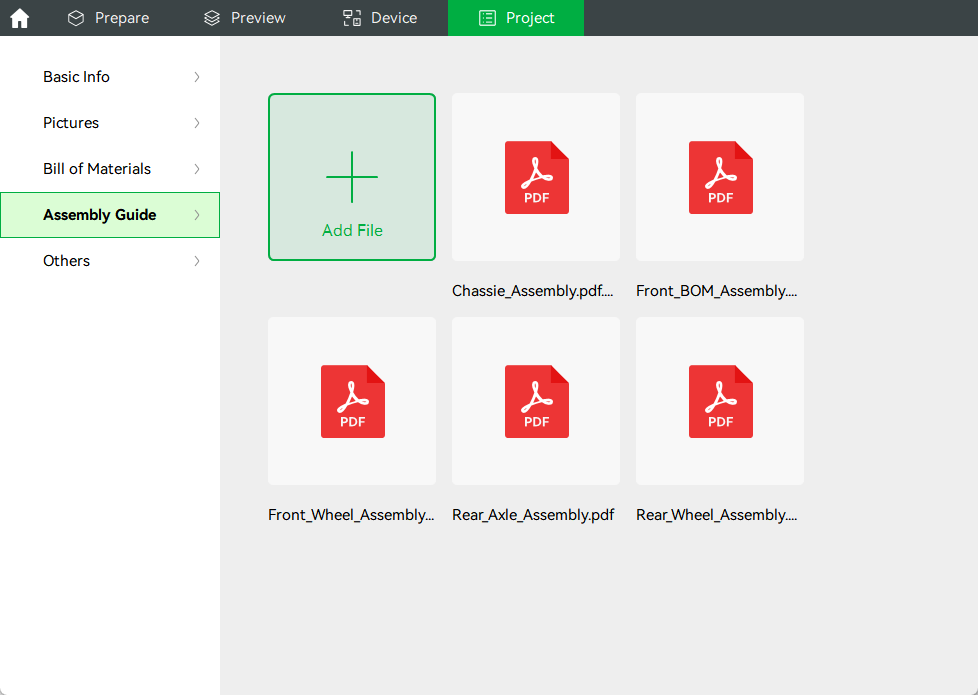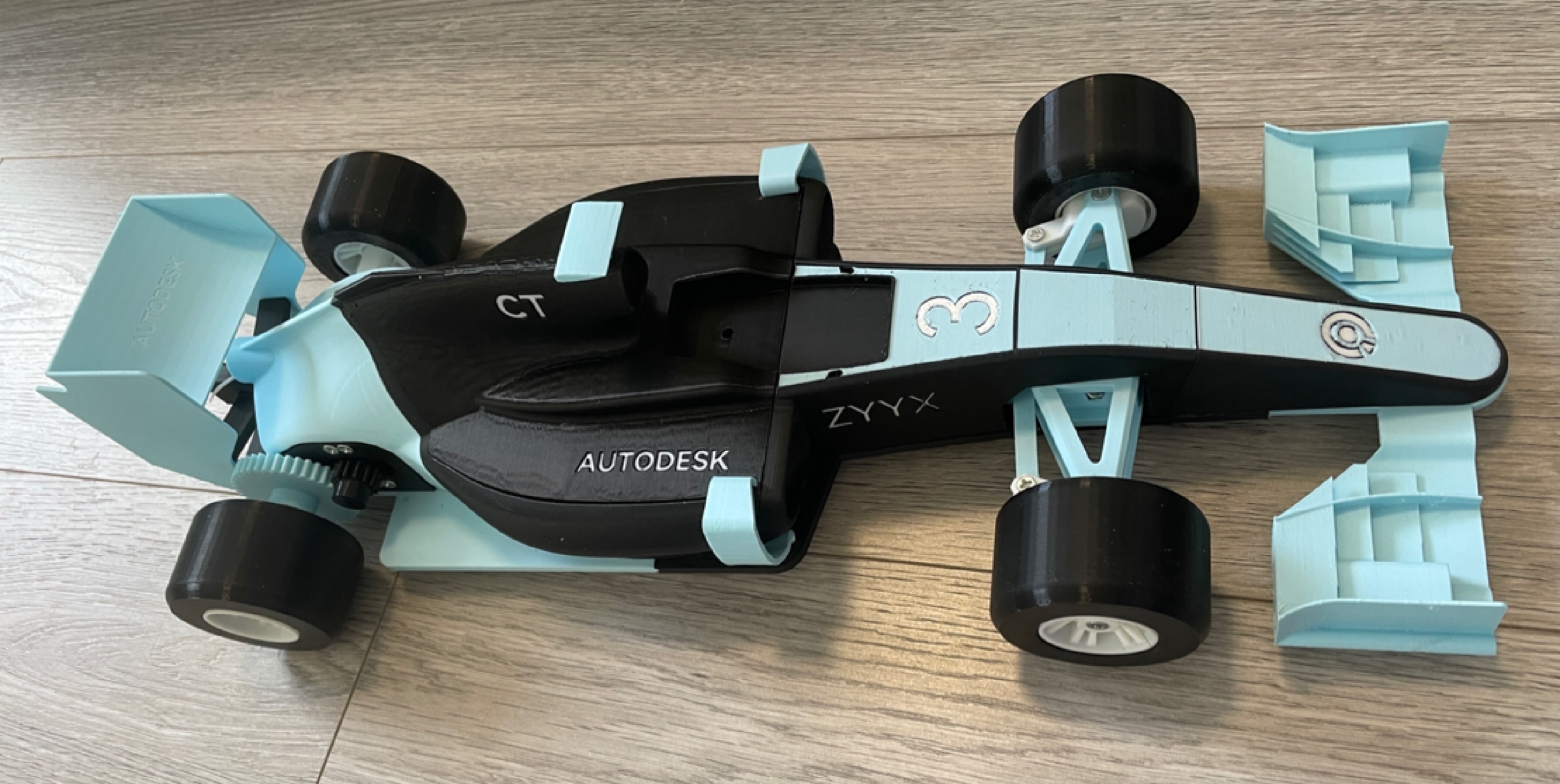 The author can also add text files, which can be used to explain the story of the work and some precautions.