Sometimes, we want to subtract one mesh from another to create a concave shape.
Negative Part may help us complete this action.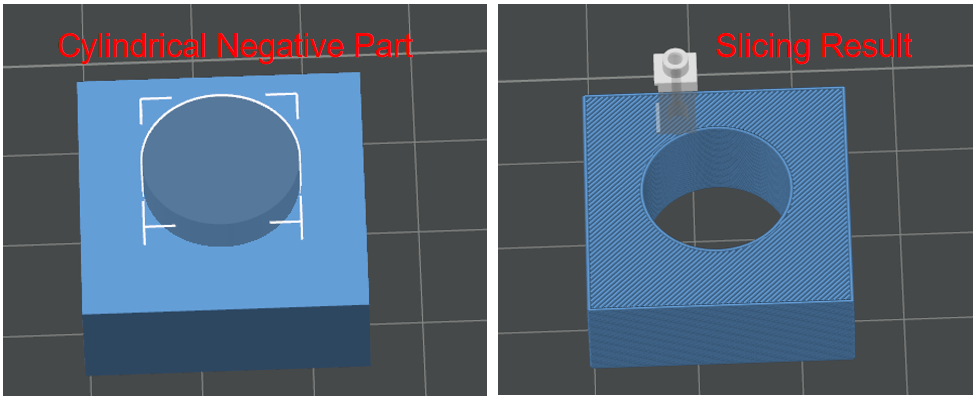 Right-click an object and select Add Negative Part in the context menu. Then select a negative part. A negative part can be a primitive (cube, cylinder, sphere, cone) or a custom part loading from disk.
Besides, you may also right-click a model part and select Change Type in the context menu to change the part to a negative part. A typical example is to create a concave text on an object.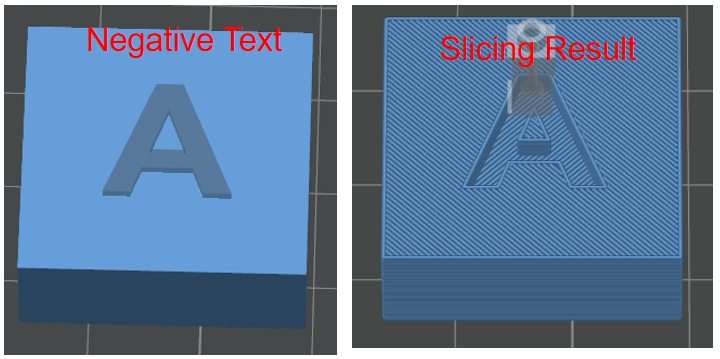 Unlike mesh boolean, the subtraction of the negative part is performed during slicing and does not modify the object's geometry data. That is to say, it is not supported to export an STL containing the subtraction result.