On your first 'Start camera stream', you will come here. Jump to the next section for how to start camera stream.
If the virtual camera tool is not installed, after confirming, start the download and installation.



After the installation is complete, restart the streaming.
In the tool package, there is a file named 'ffmpeg.sdp' you can use this file to fetch the camera video stream.


Select one printer, and then click the 'Camera Setting' icon at the top-right of the video panel.
Then you can toggle the 'Go Live' button in the pop up panel.
Closing Bambu Studio will not stop the stream. The virtual camera tool will still run in the background.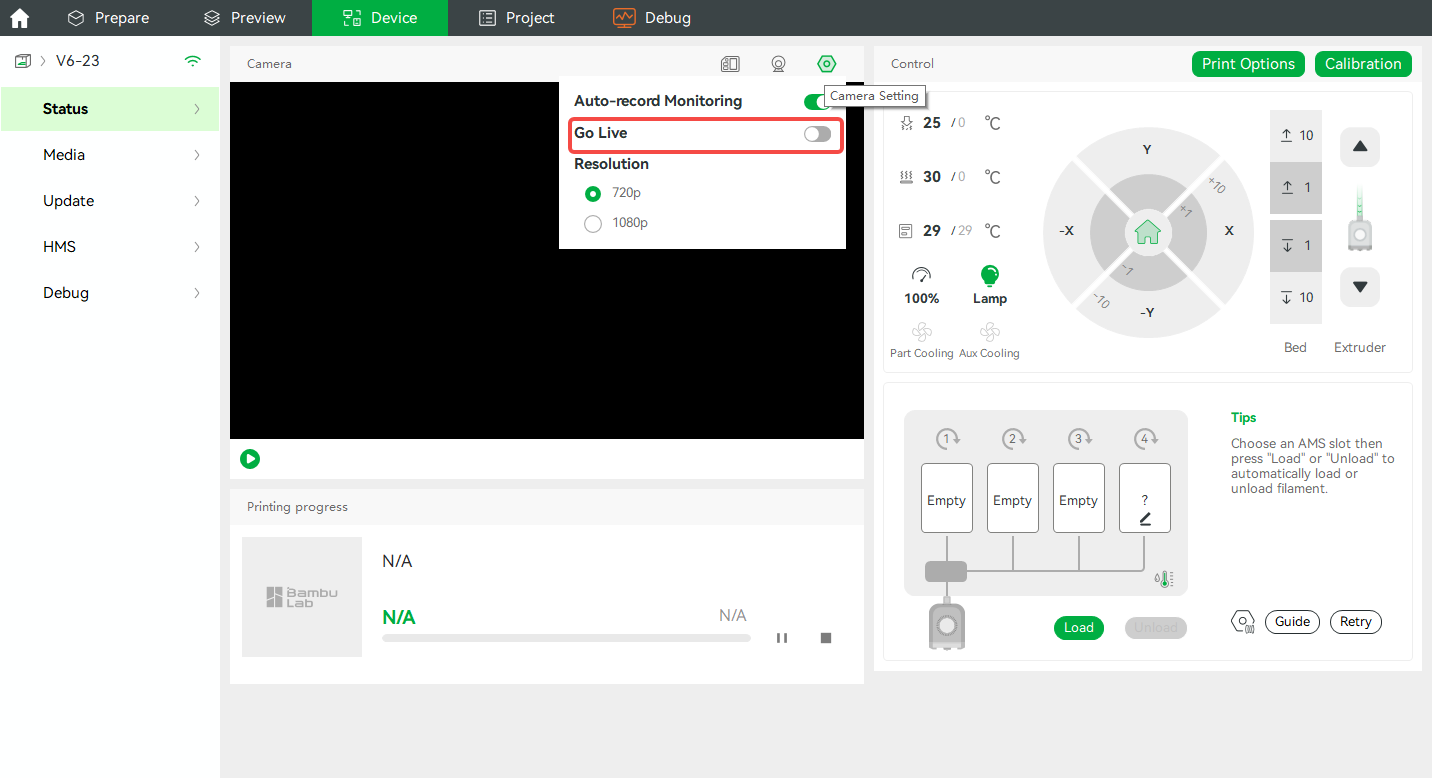 A 'Virtual Camera' icon at the top-right of the video panel indicates the virtual camera is working for this printer.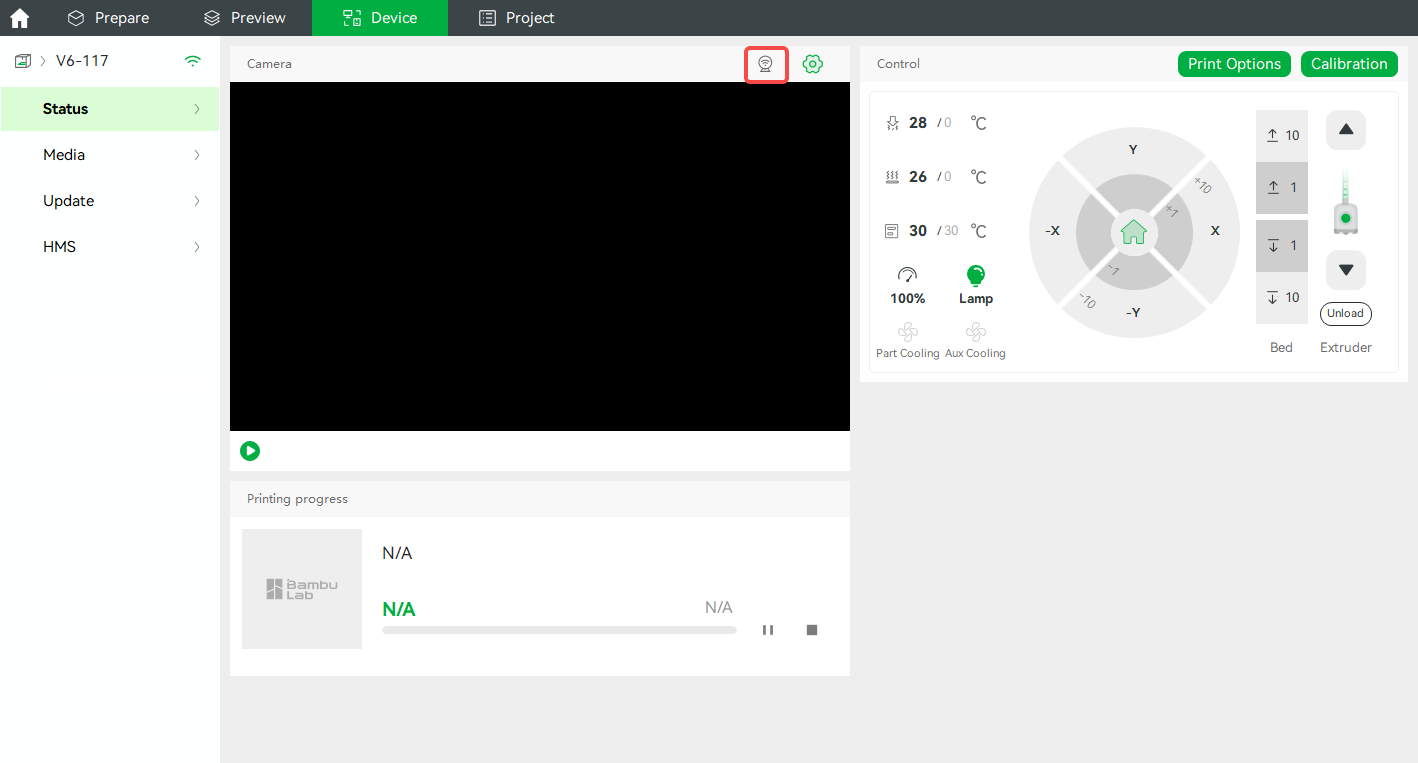 If you select another printer, and start stream from it, then the first stream is stopped. Bambu Studio supports only a single virtual camera.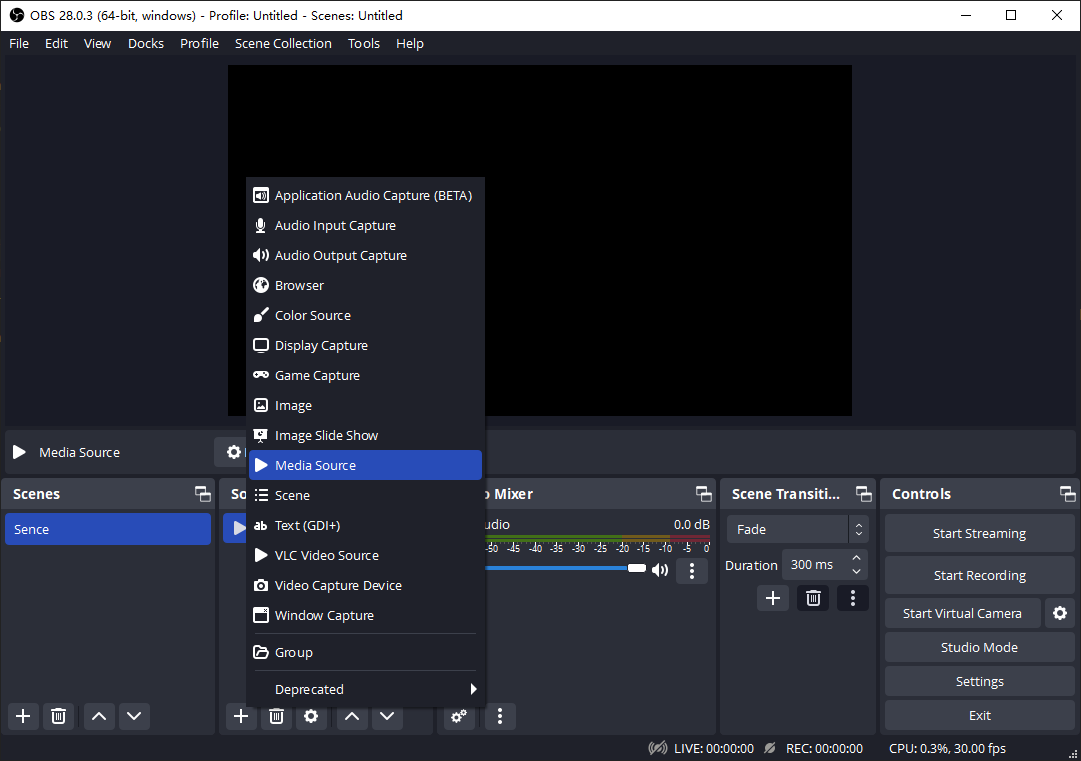 Uncheck "local files" checkbox (OBS has problem with local sdp)
From menu 'Help > Show Configuration Folder', to open the 'BambuStudio' folder, you can locate a file named 'ffmpeg.sdp' in the sub folder 'cameratools'
You can copy this file elsewhere for convenient.
In "Input", fill in the file url (starts with 'file:')

In Windows, it is: file:C:/Users/[username]/AppData/Roaming/BambuStudio/cameratools/ffmpeg.sdp
In MacOSX, it is: file:/Users/[username]/Library/Application Support/BambuStudio/cameratools/ffmpeg.sdp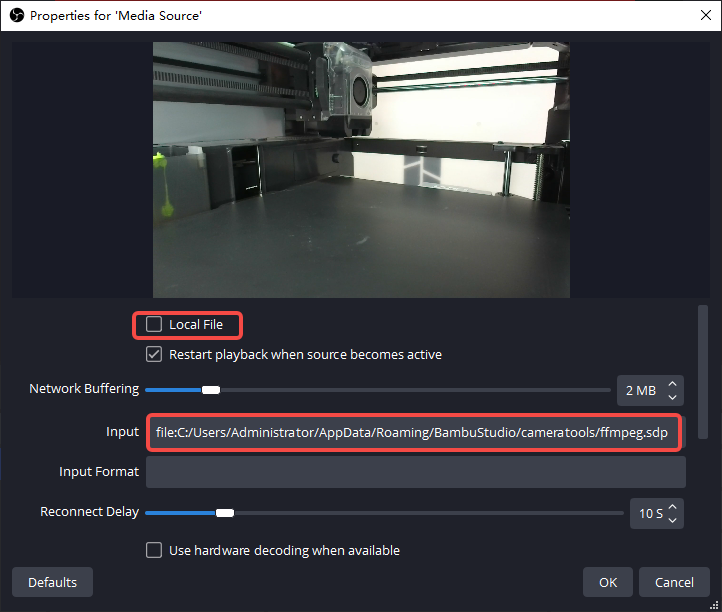 In "ffmpeg options", fill in: protocol_whitelist=file,udp,rtp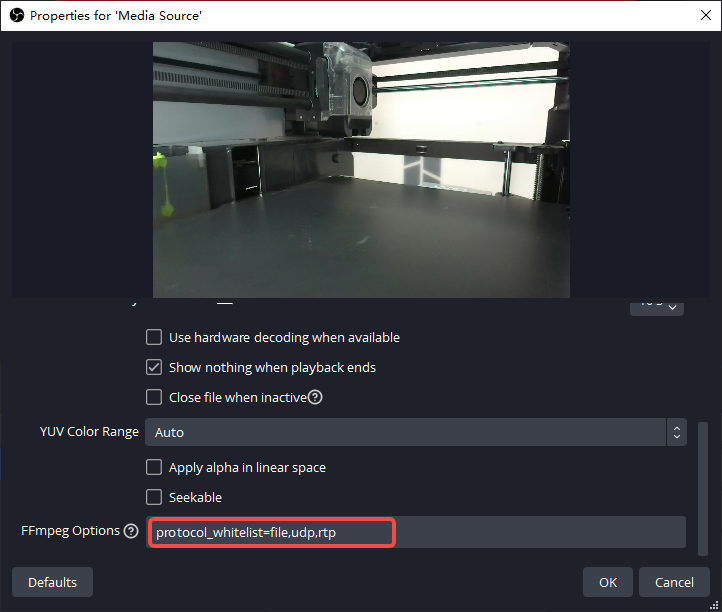 Wait for a minute, it should start showing the picture.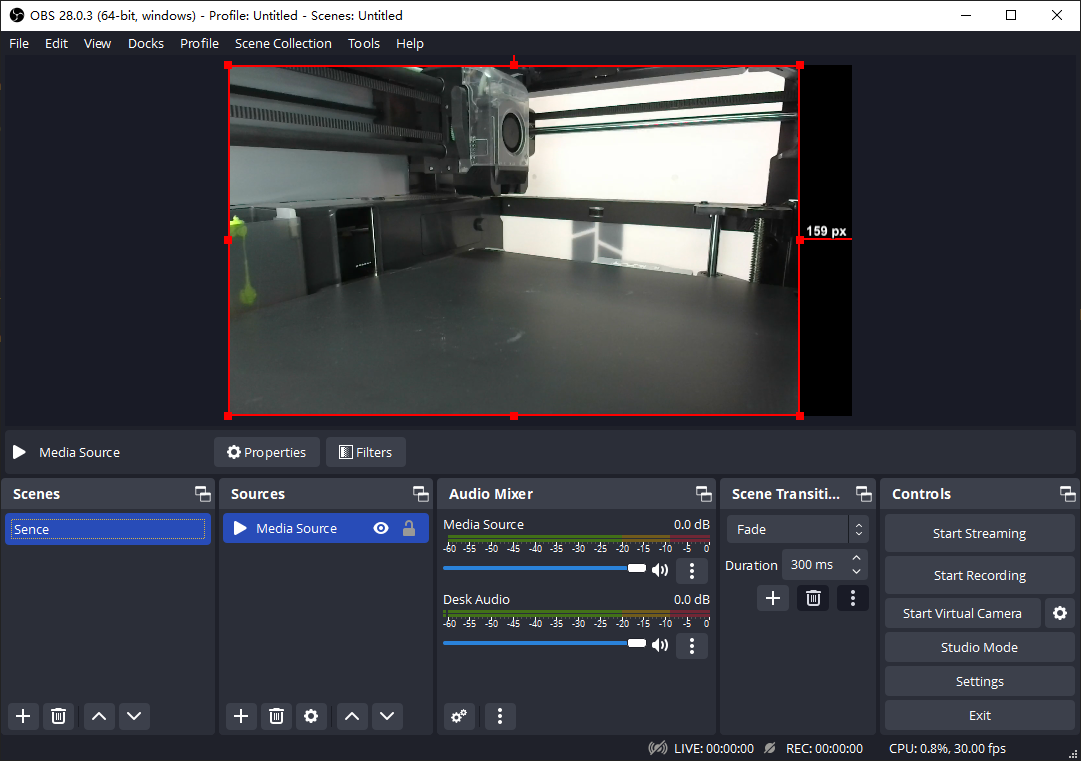 In the playlist, add the file 'ffmpeg.sdp'