The X1-Carbon comes with a carbon filter which is used for filtering the air from the enclosure before it is expelled outside. Here's how you can replace it
The plastic cover can be removed by sliding the door to the left with the knob and pulling on the plastic tab.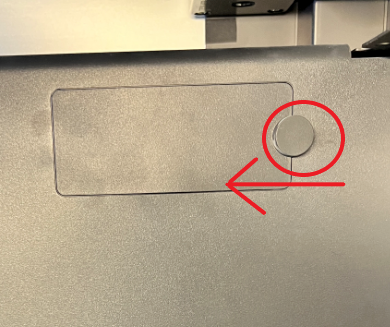 Gently pull on the carbon filter to remove it. You may need to wiggle it up/down/left/right to get it to come out.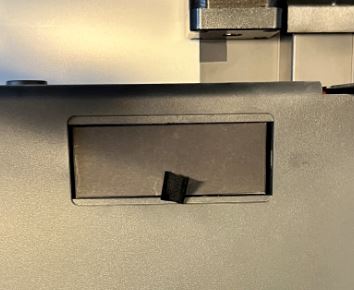 Insert the new carbon filter and make sure it is all the way in, otherwise, the door will not be able to close flush.
Attach the plastic cover noting the plastic tabs on the left side and insert them first and hinge door back in place and push in until latches into place and is flush all the way around.