This guide shows how the filament cutter can be replaced.
1.5mm Hex key
Remove the magnetic front cover of the extruder and lay it on the carbon rods.
Unscrew the small screw on the cutter arm using the 1.5mm hex key. And allow the cutter to slide out of the gearbox.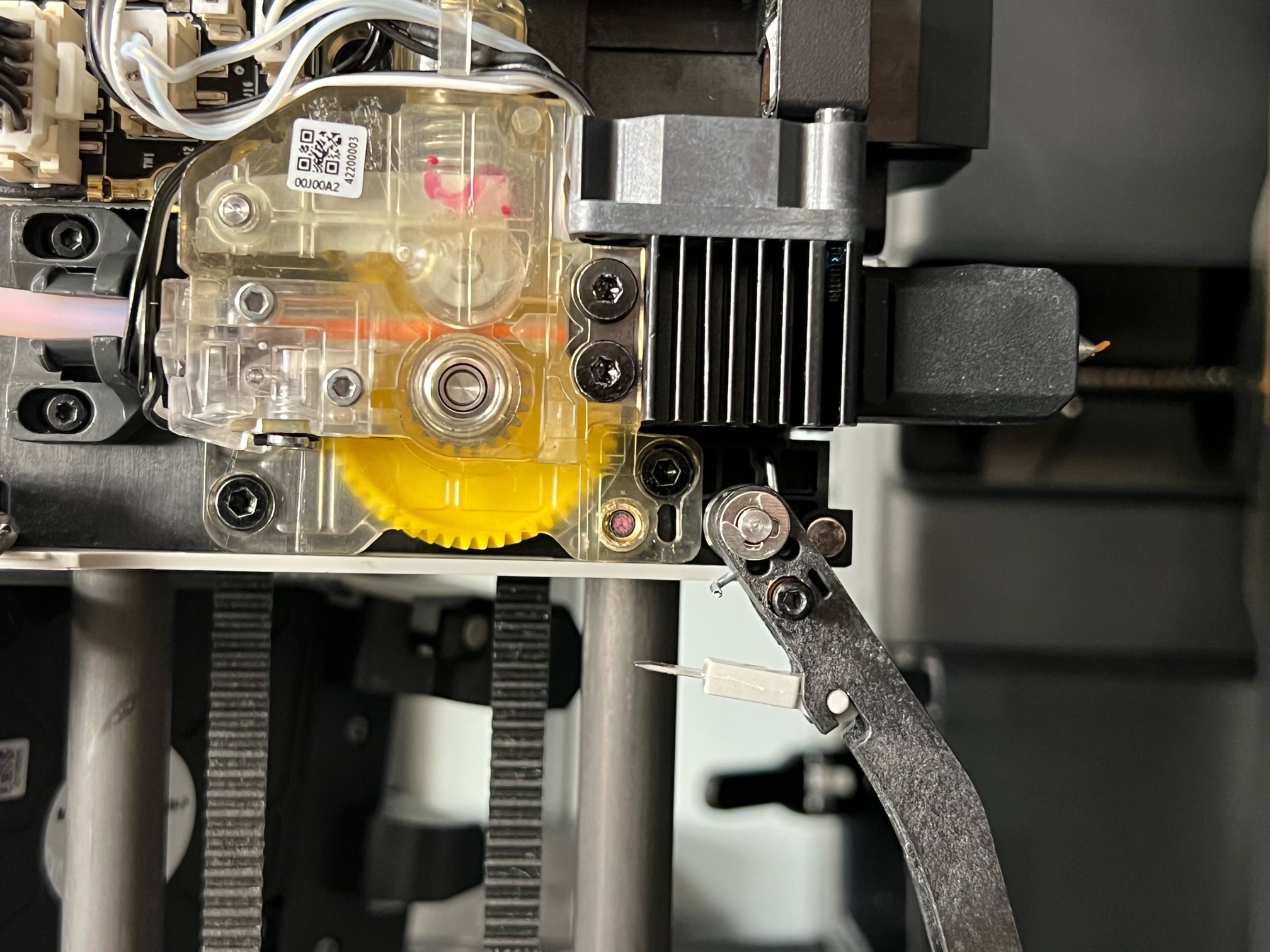 Unhook the cutting blade from the cutter arm and replace with a new cutting blade.
Re-engage the new cutter into the gearbox. While holding the cutter arm all the way in, tighten back up the screw from earlier. Once done replace the magnetic cover back onto the extruder.
Now you're done! Happy printing!