How to replace the extruder of Bambu Lab X1 series 3D printer
H1.5 + H2 Allen Key
Bambu Lab replacement extruder
Silicon glue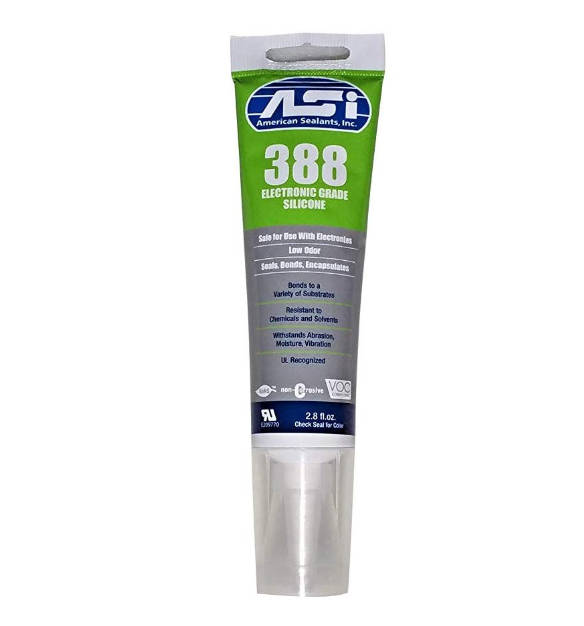 ¶ Safety warning and Machine state before starting operation
Power OFF the printer before doing any maintenance work.
Power OFF the printer and separate the front housing assembly from the toolhead. You can rest the front housing assembly on the carbon rods. Be careful not to damage the cables.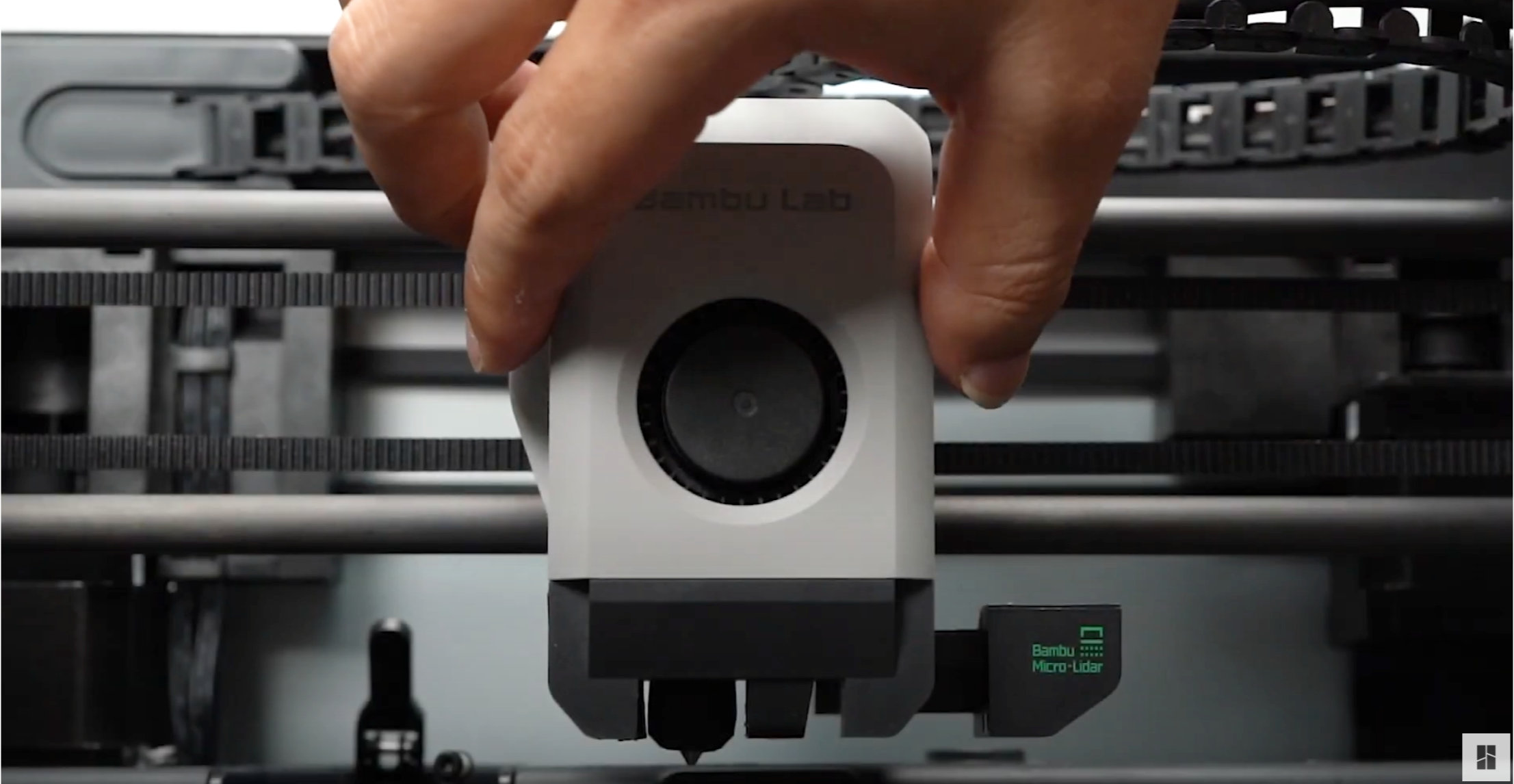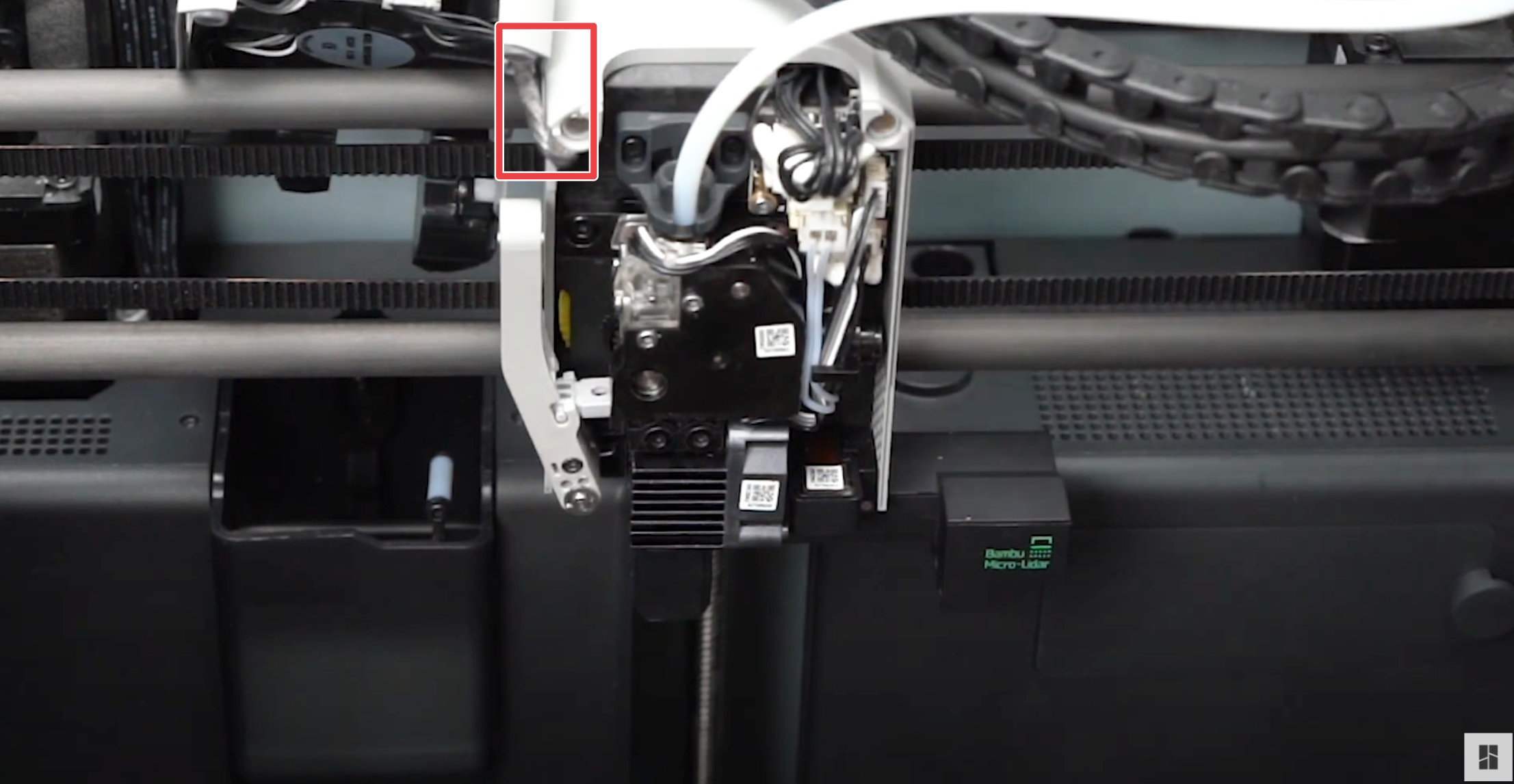 Disconnect the three connectors shown in the image below from the PCB, do not pull on any of the wires. Please be careful when performing this step.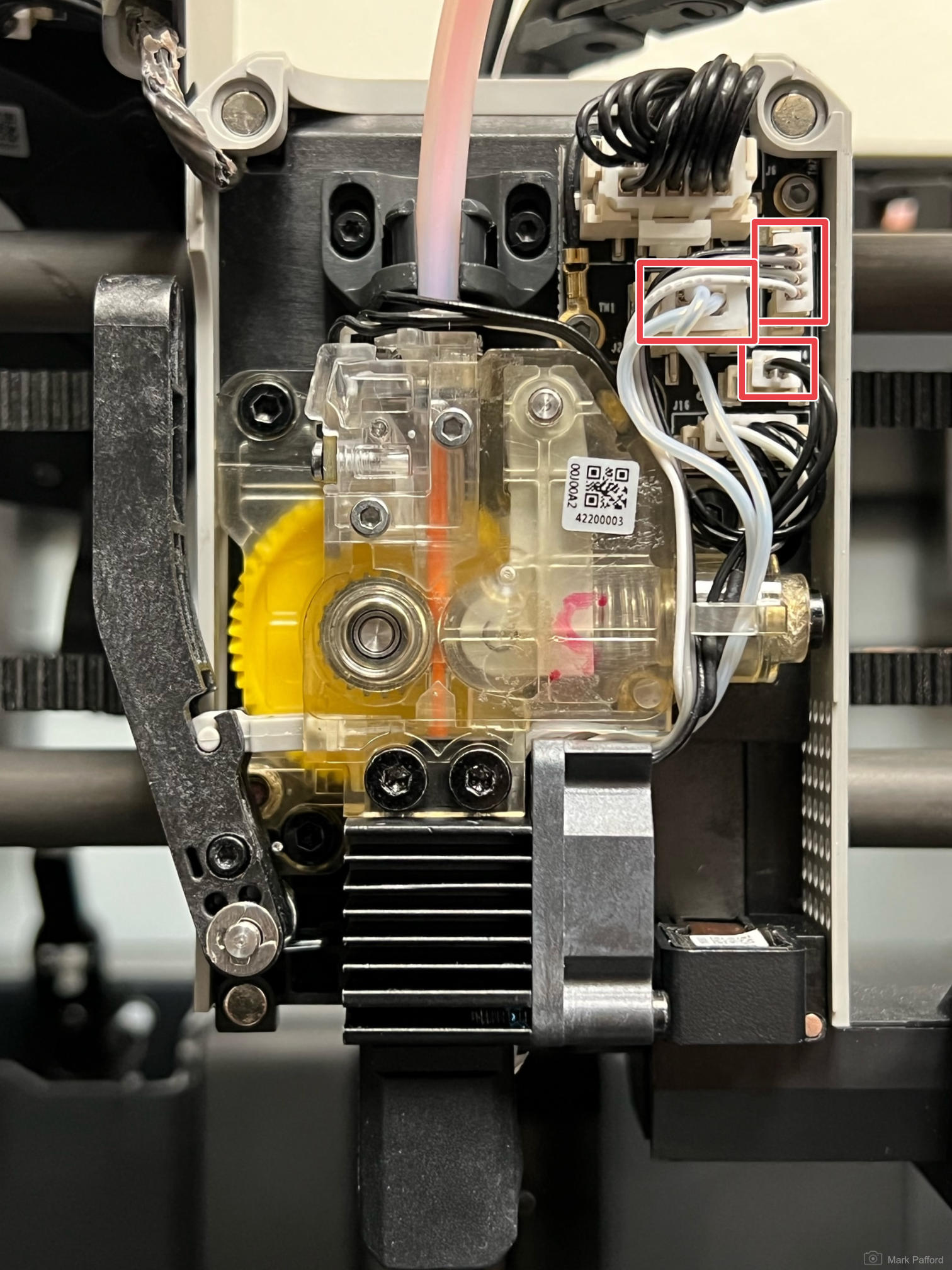 Using a H2 Allen key, unscrew and remove the two hotend screws; once the screws have been completely removed, you can remove the hotend from the toolhead by pulling it off carefully.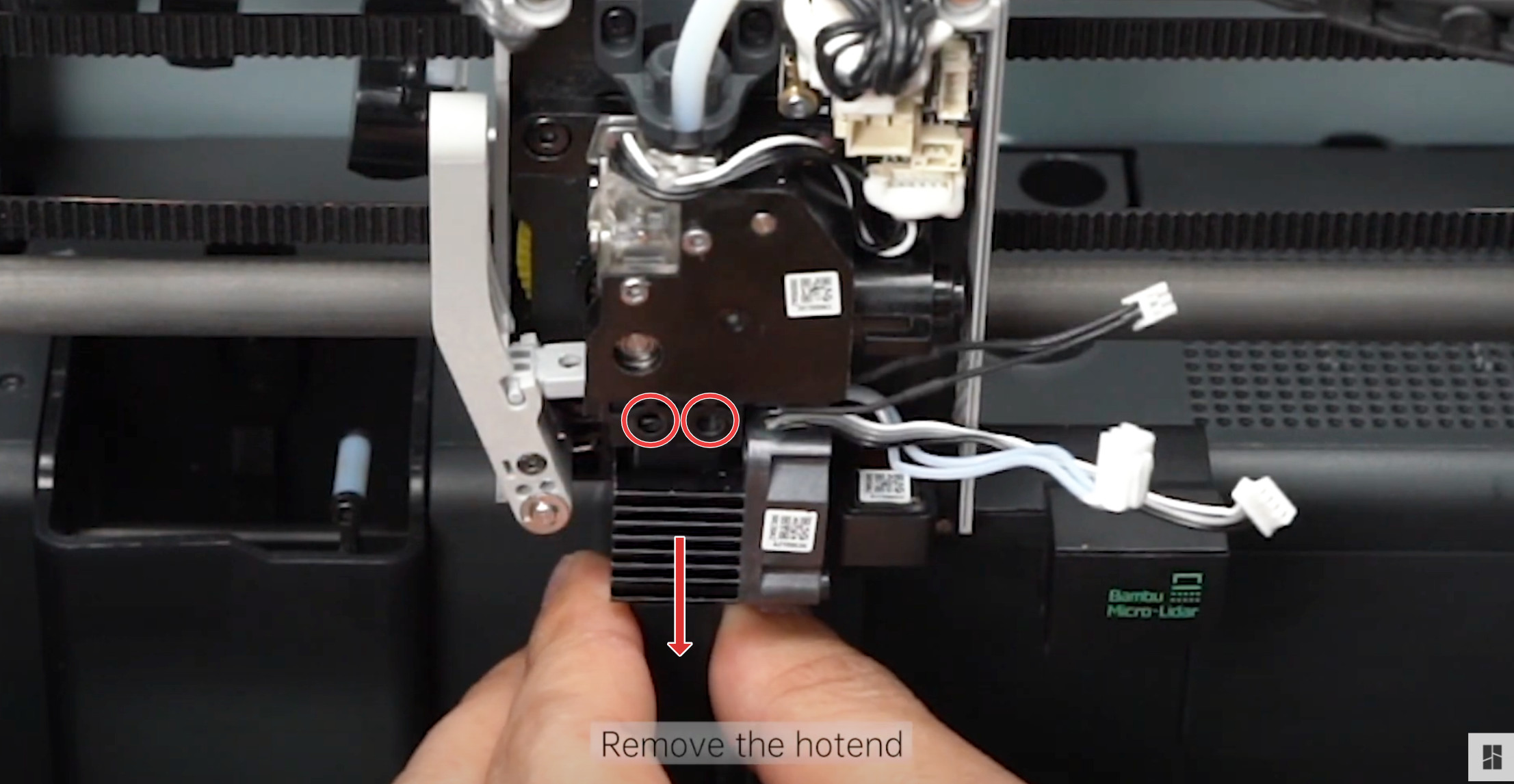 Using a H1.5 Allen key, loosen the cutter lever screw to allow the lever to rotate to a 180° angle. It is unnecessary to remove the screw from the lever completely.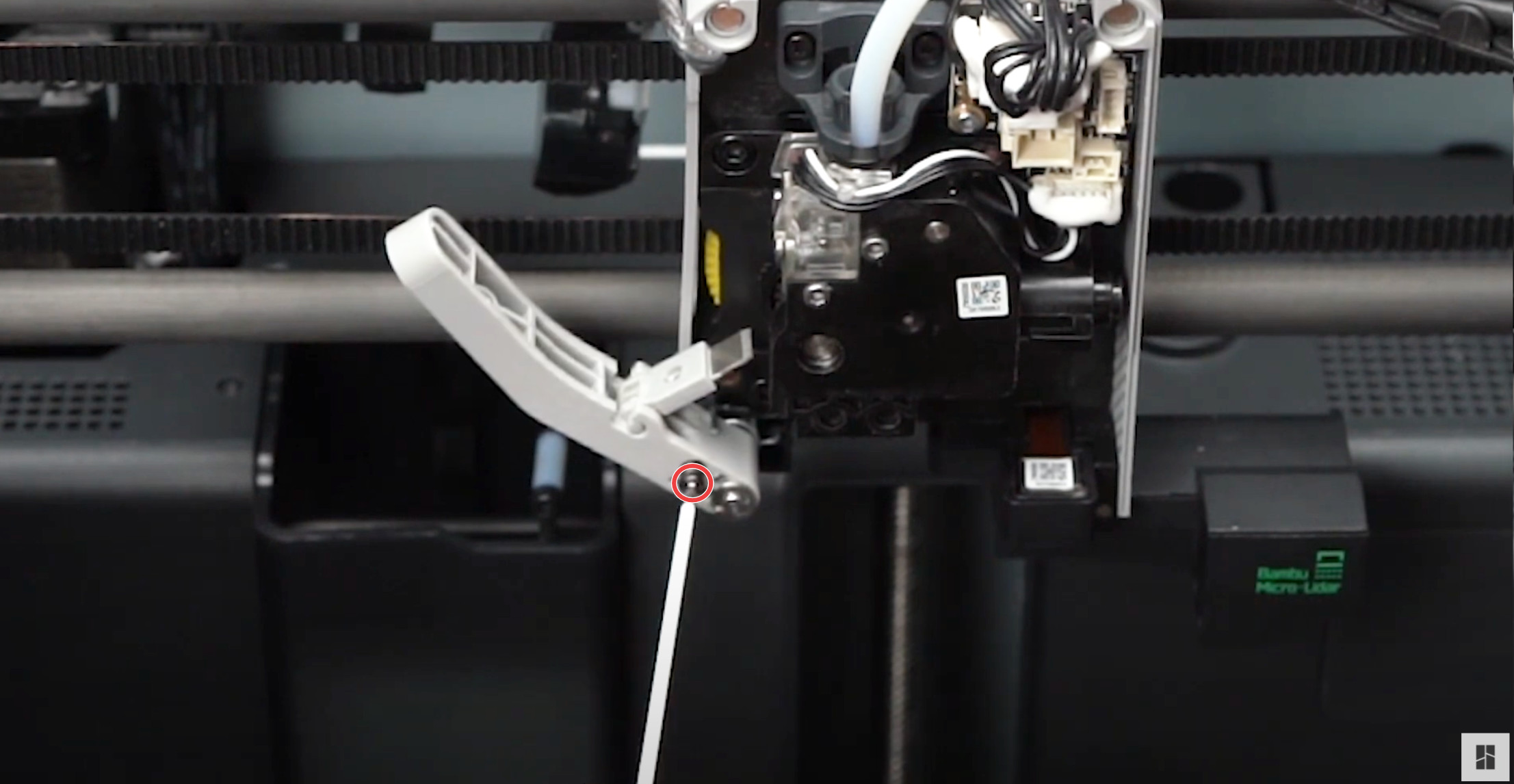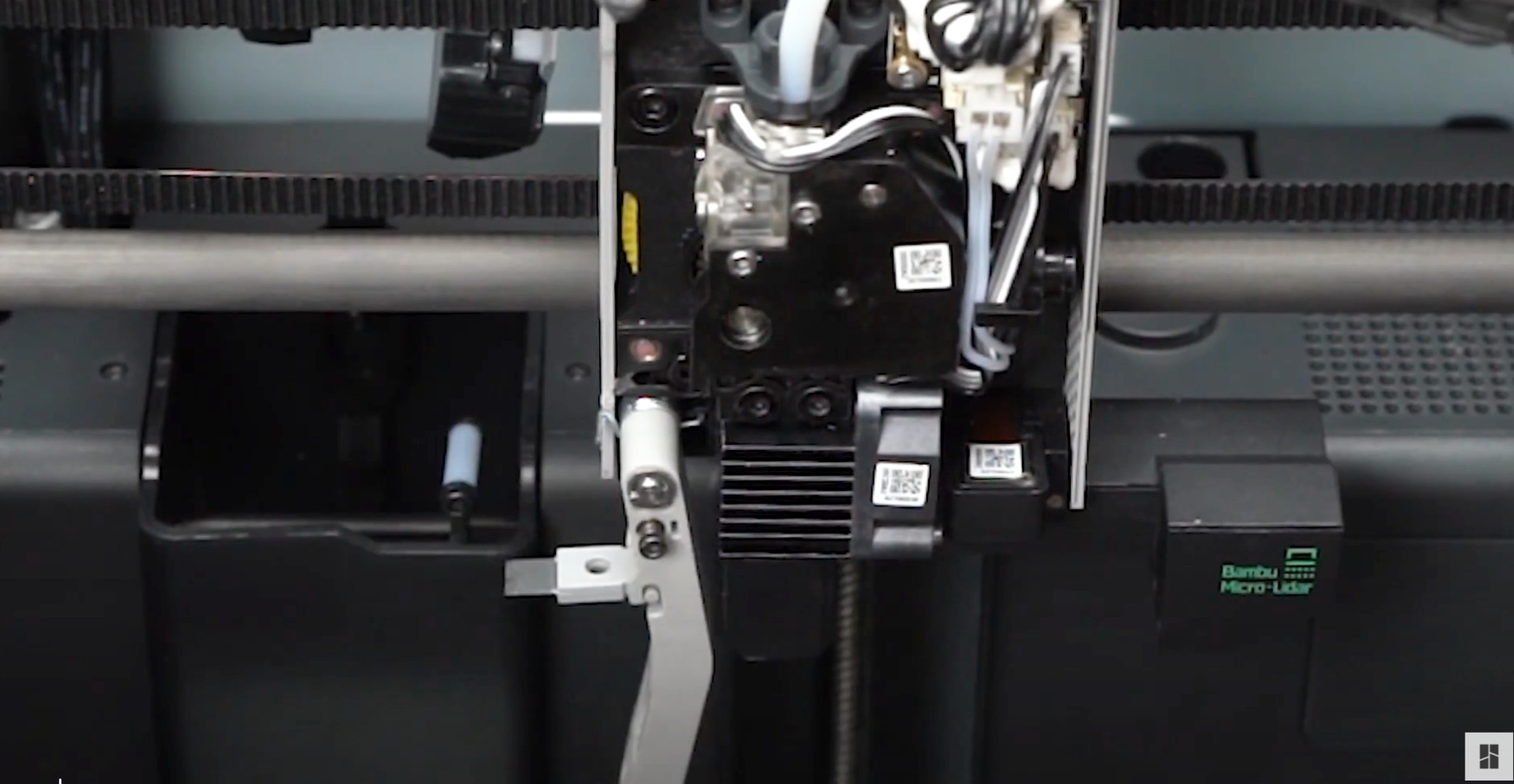 Remove the PTFE tube by carefully pressing and holding down on the black ring, then remove the PTFE tube by gently pulling it out.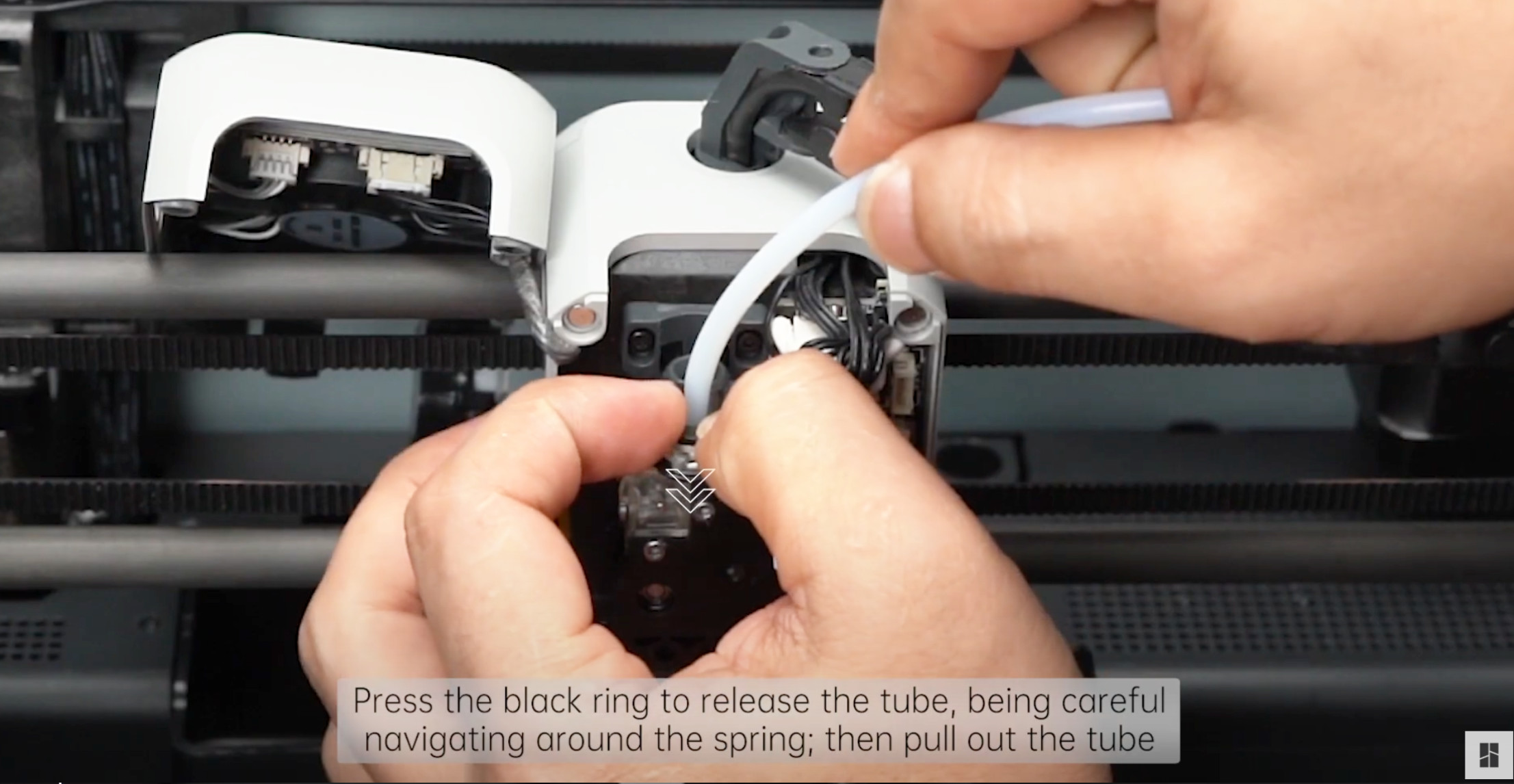 ¶ Step 6 - Remove the extruder's connectors and screws
Disconnect the extruder's connector from the PCB board carefully. Do not pull on the wires. Then remove the screws from the extruder shown in the image below.
Note: Use a hair dryer to heat the silicone glue that applies to the connector before disconnecting it to prevent damage to the connector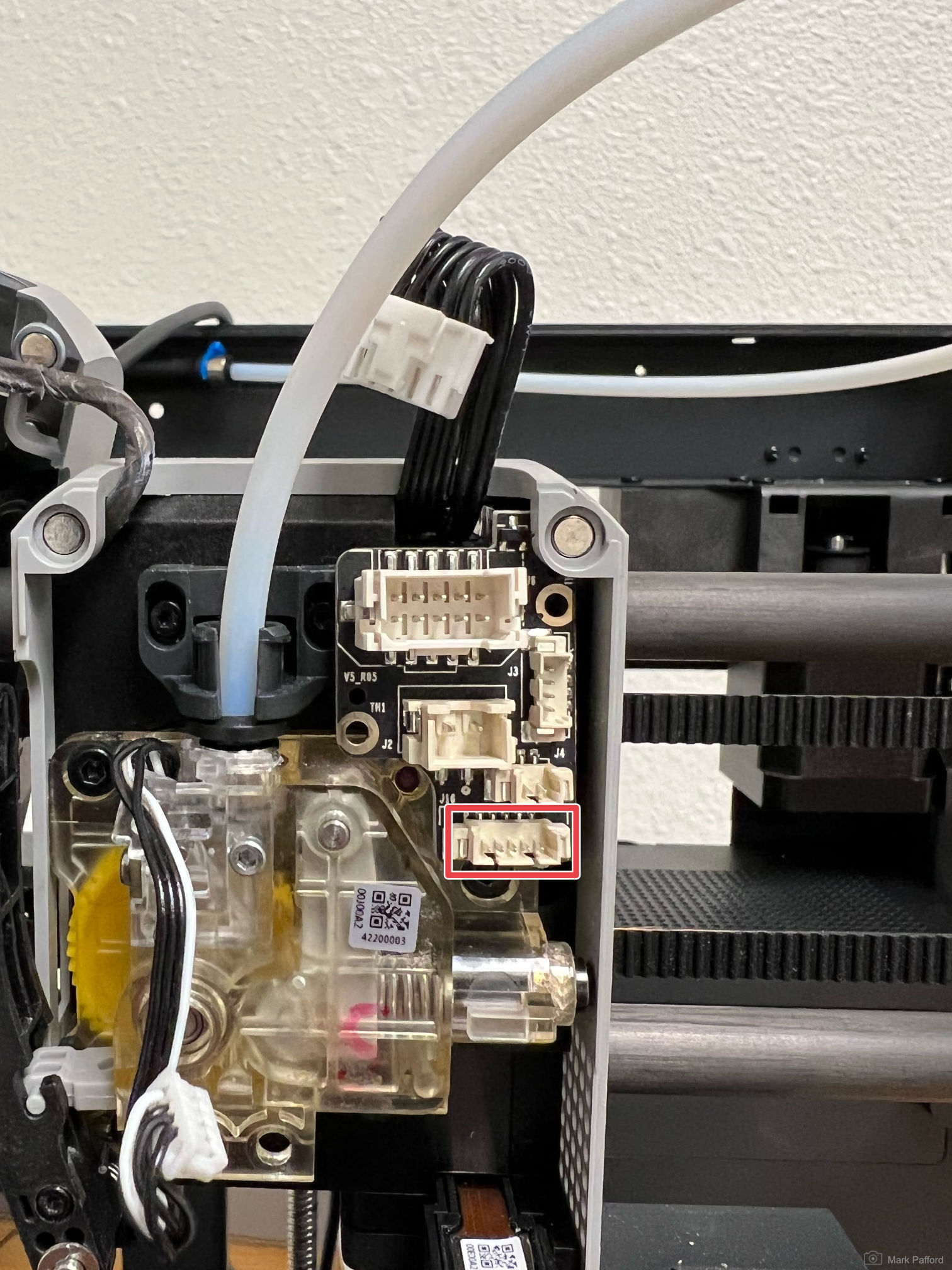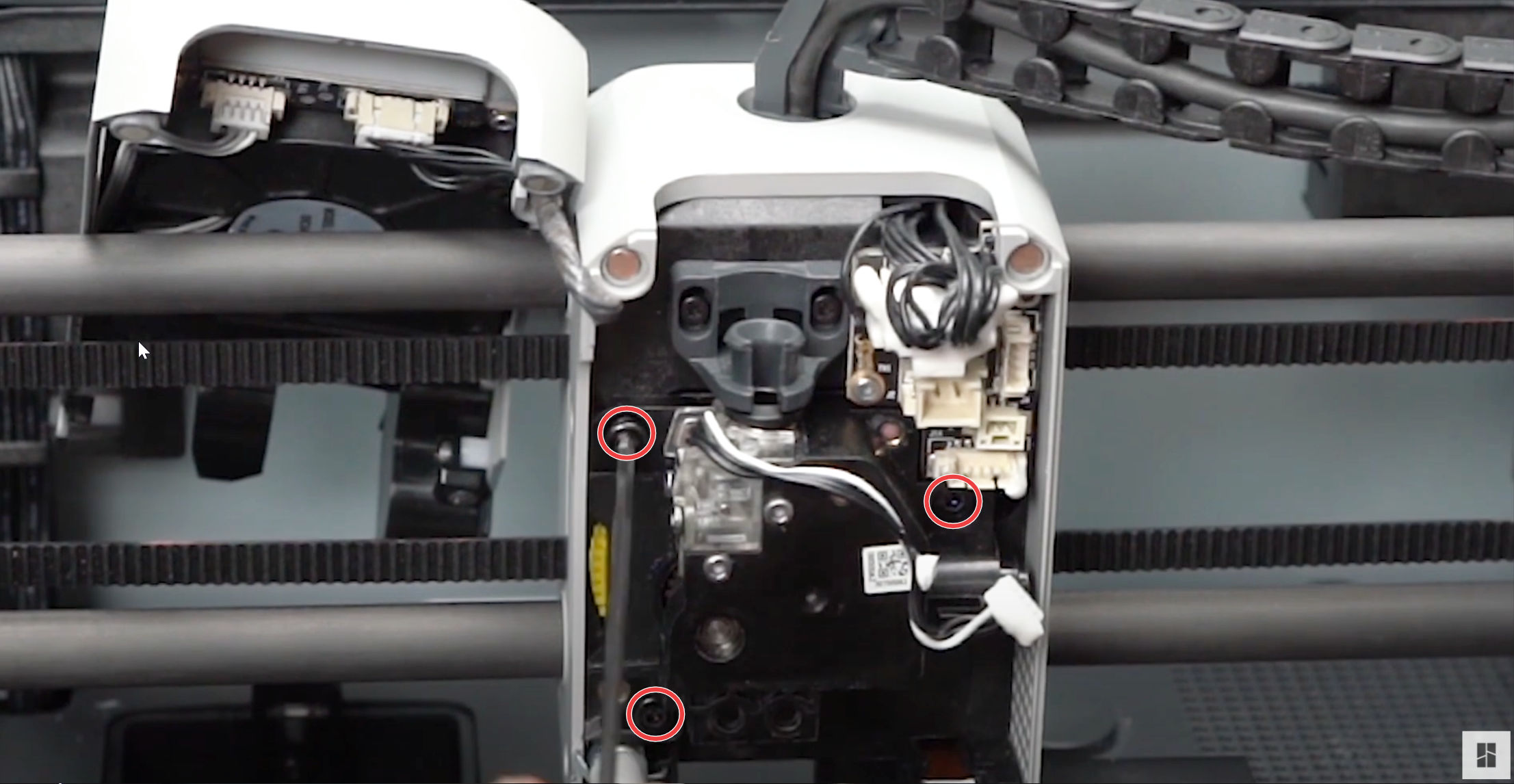 Remove the extruder from the toolhead.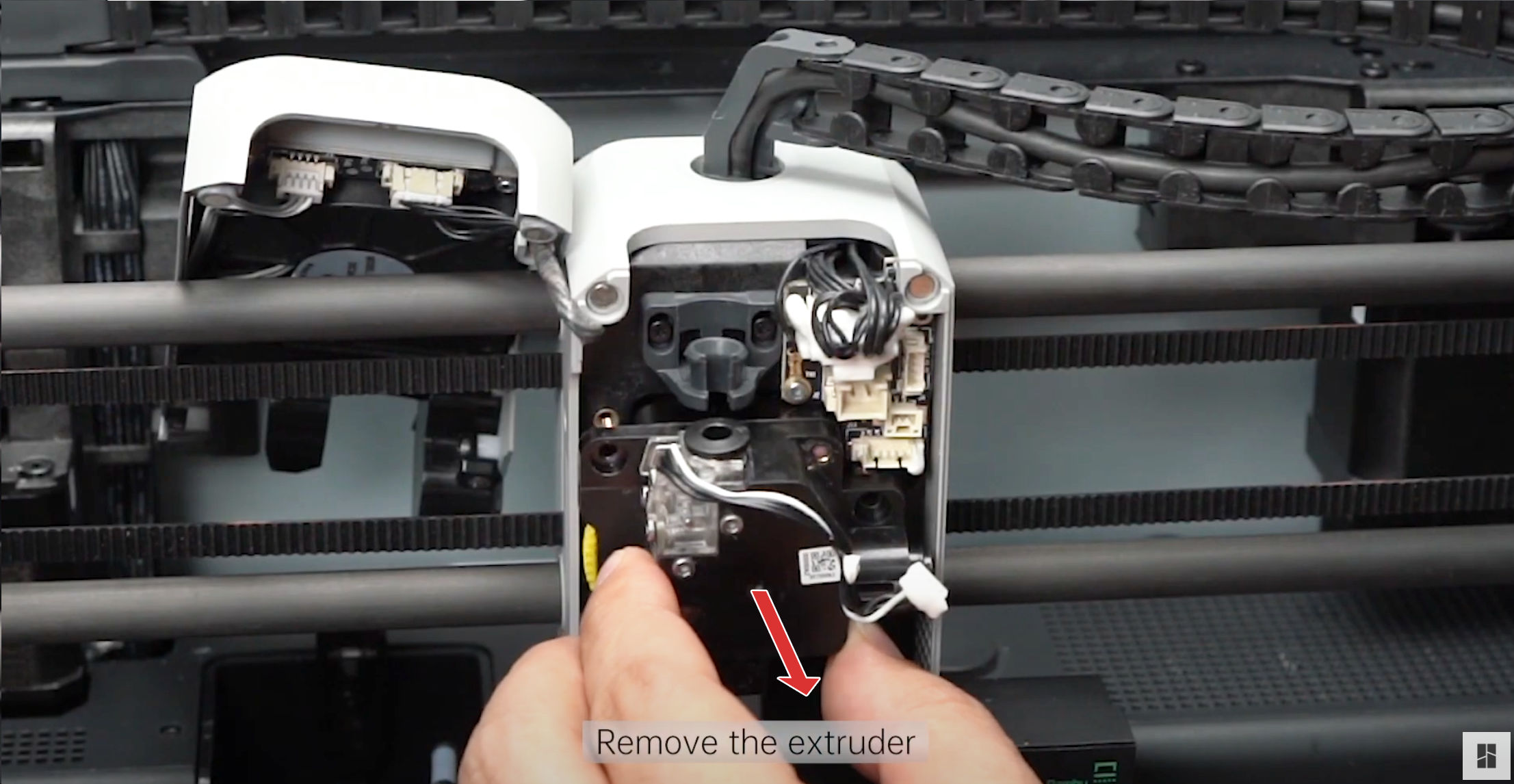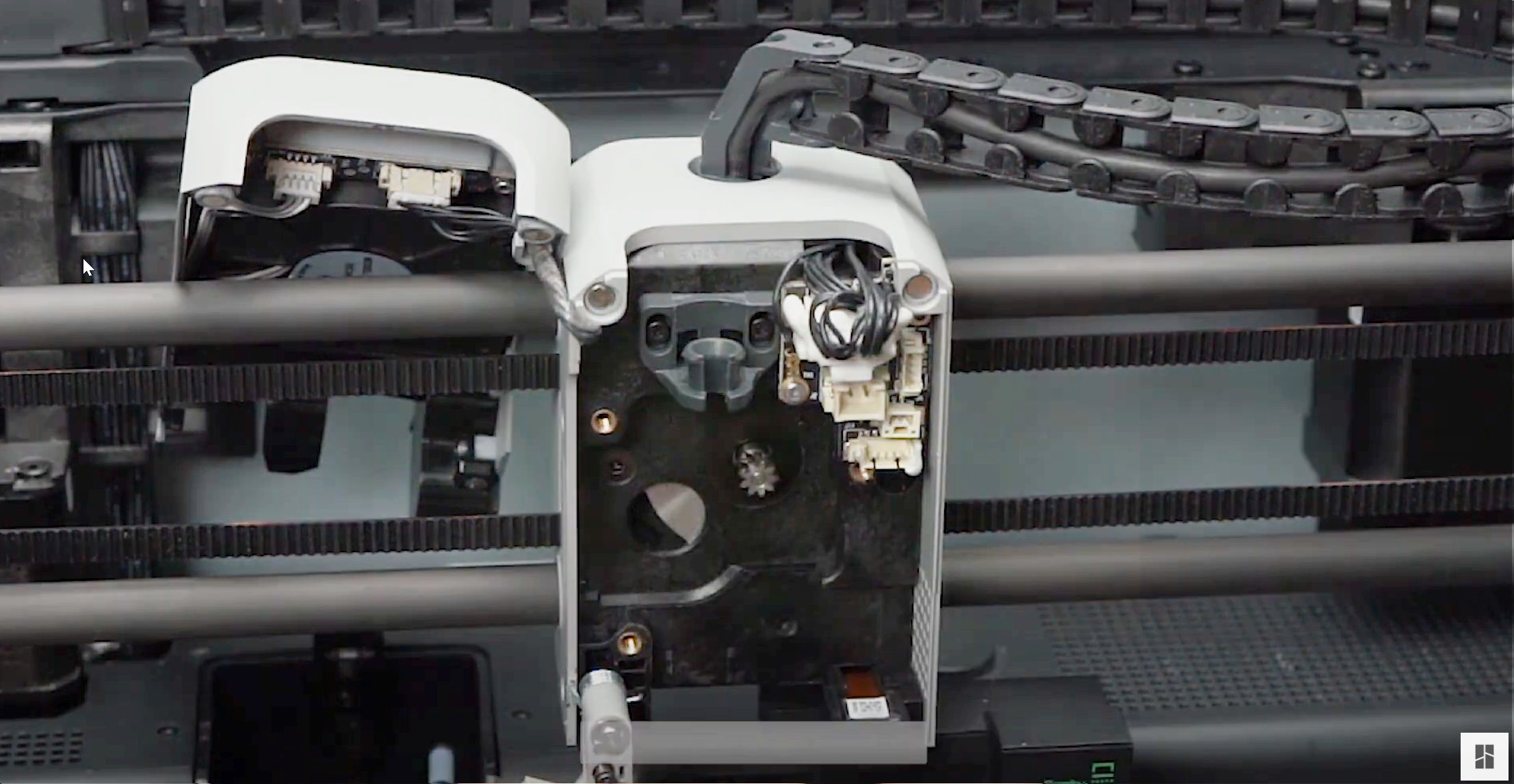 Place the new extruder in the toolhead
Screw back the screws into the extruder and tighten them accordingly
Plug the connector back into the PCB board, and ensure there are no protruding wires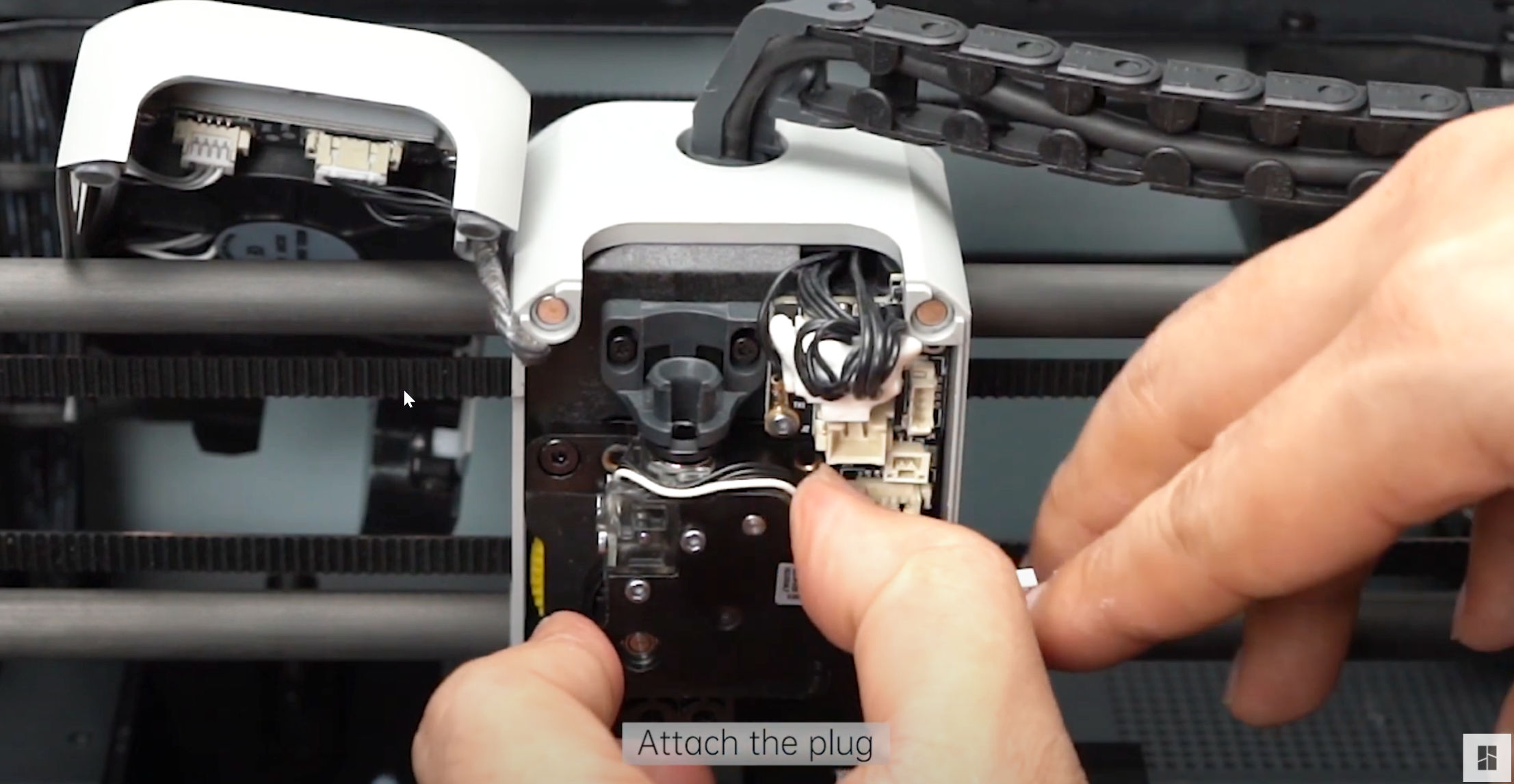 4. Put silicon glue on the connector shown below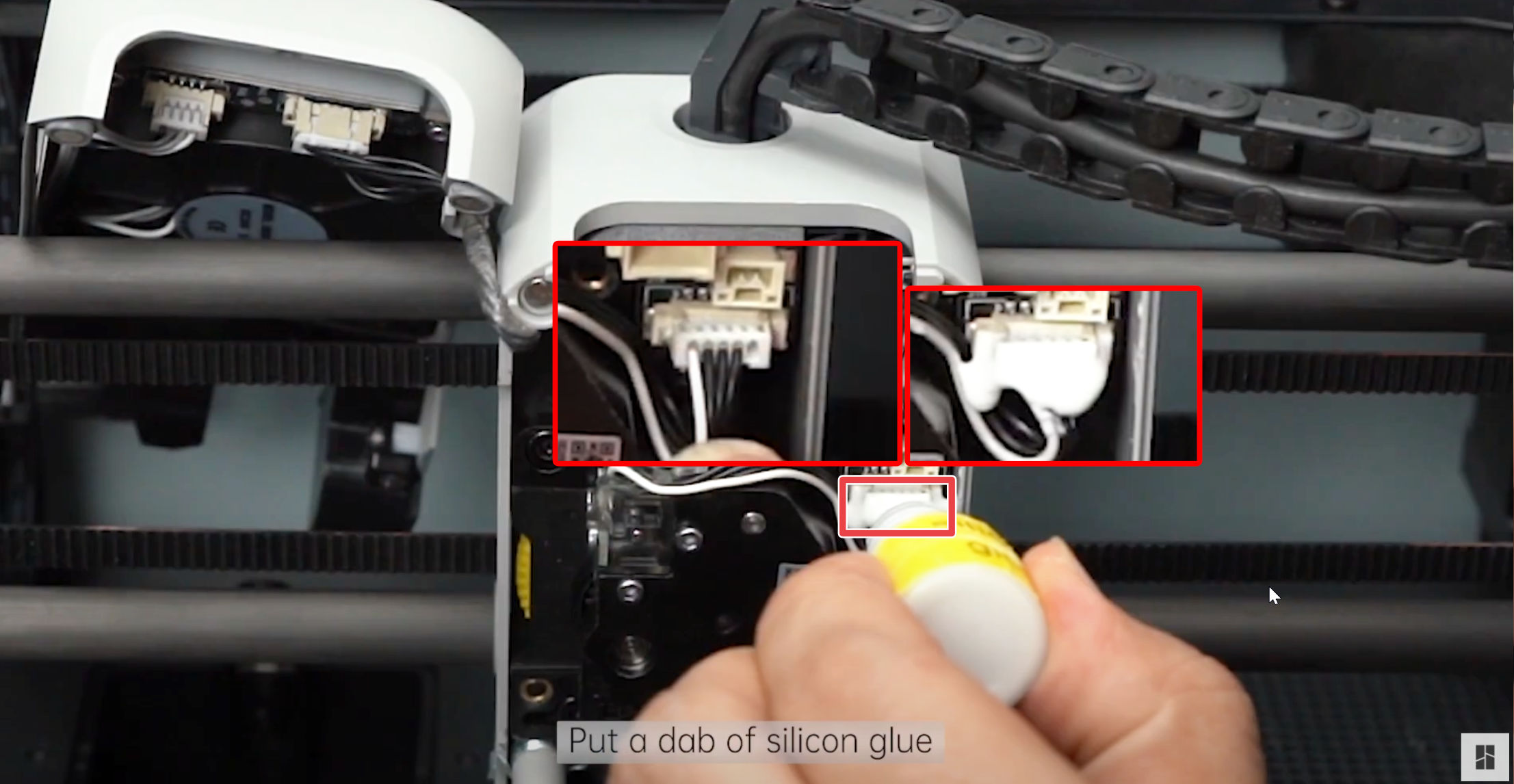 5. Rotate the cutter lever back to its original position and carefully place the cutter back into its slot
Make sure the lever is pressed inwards as the screw is tightened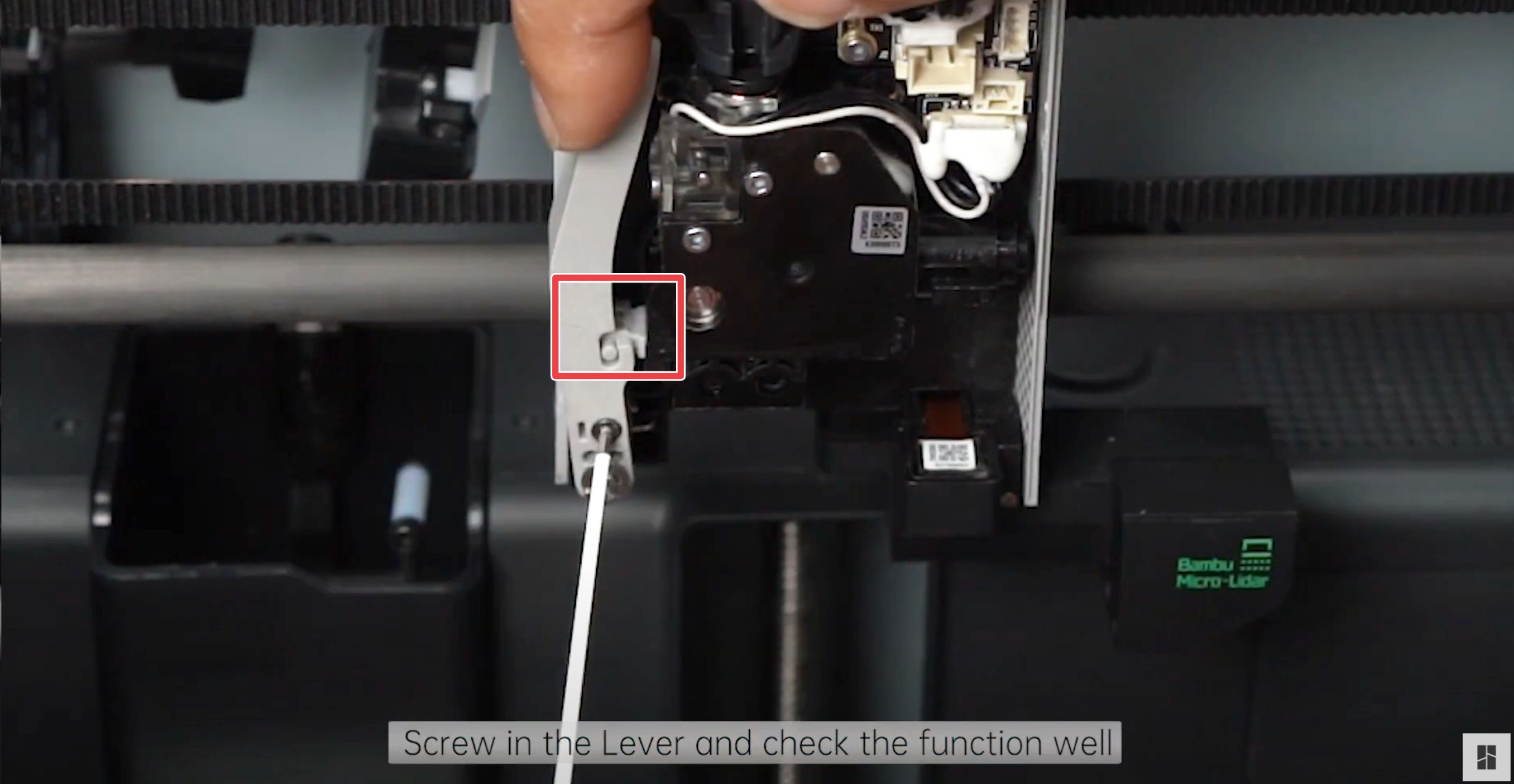 Once the screw has been tightened, release the lever and check to see if it's functioning well
6. Install the previously removed hotend and ensure the screws are tightened adequately
7. Reconnect the Hotend connectors back into the PCB board
Ensure the wires are neatly tucked into the clip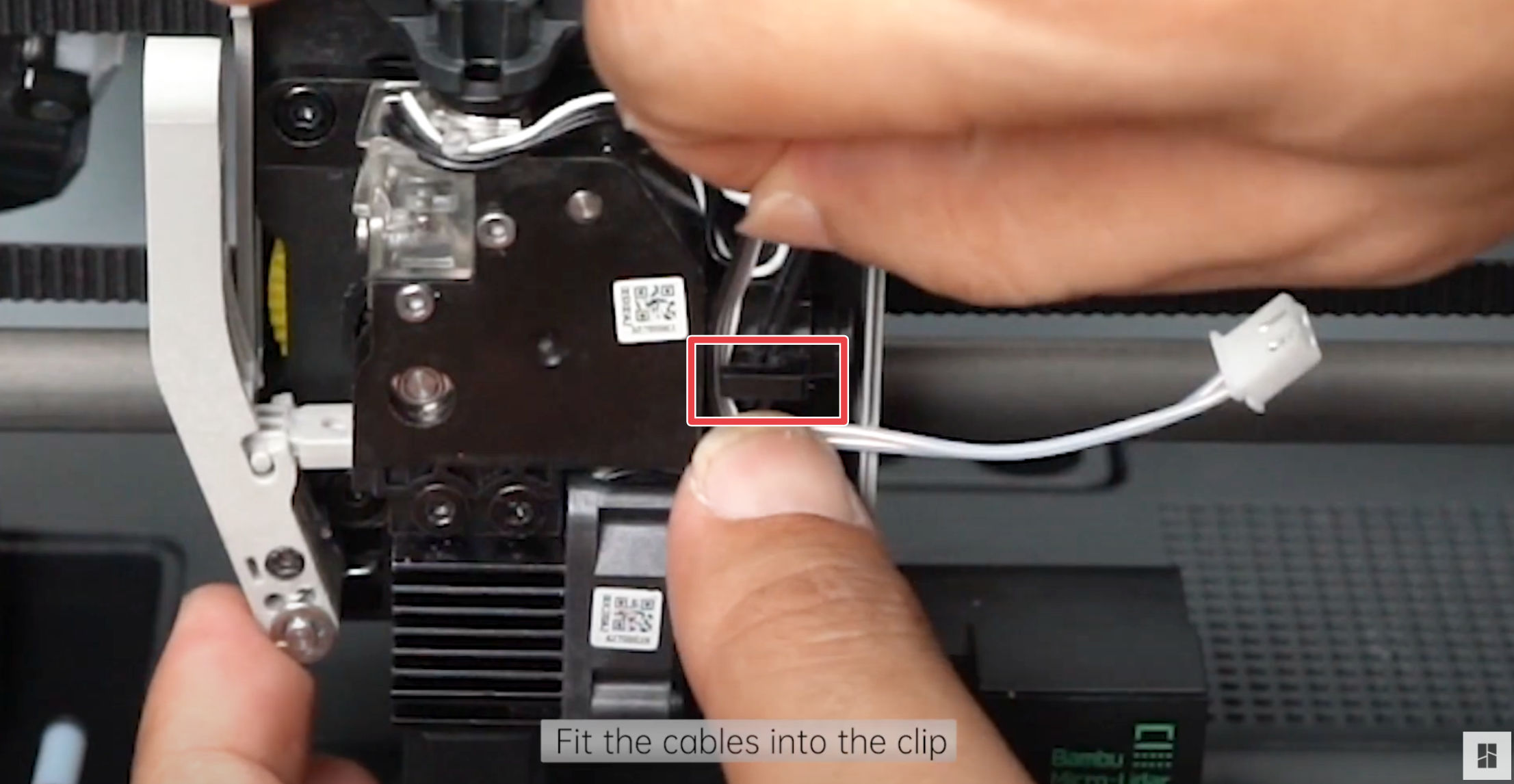 8. Reconnect the PTFE tube by pushing it back into the black coupler ring
9. Close the housing assembly
Ensure the cable is neatly tucked into the clip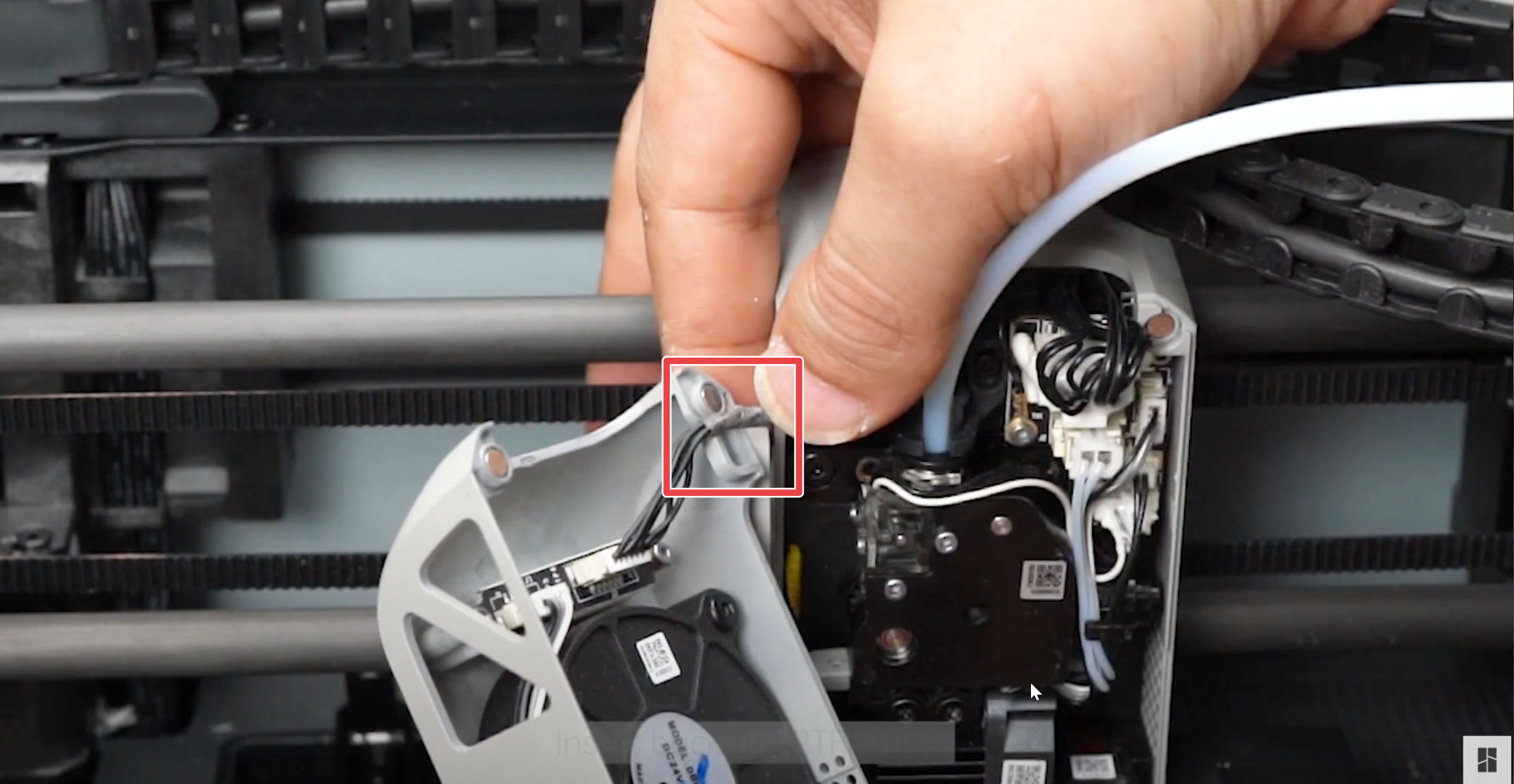 Power ON the printer
Check to see if the nozzle temp is greater than 0c
Increase the nozzle temperature to 220° and extrude some filament. A smooth filament flow should ooze out the nozzle without any disturbance