Facing the front door of the printer, the side cover on the right is the right panel. The X1C uses a metal panel, and the X1 uses a plastic material. In addition, due to the improvement in assembly, the number of fixing screws on the metal right panel has been reduced. The old version needs 16 screws and the new version needs only 9 screws.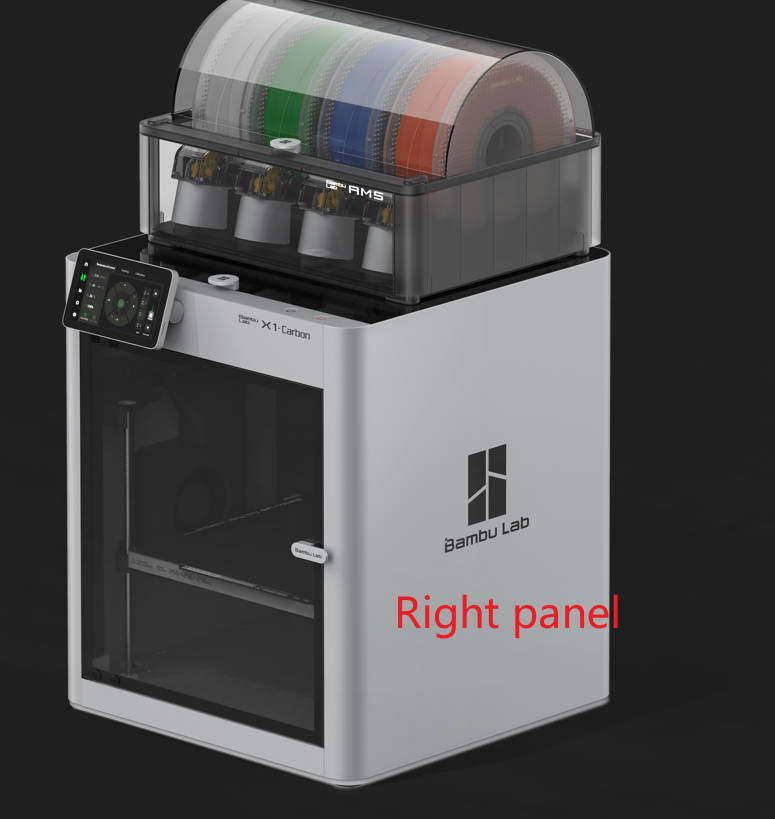 Unacceptable deformation or damage on the right panel
A new right panel
H2.0 hex key
¶ Safety warning and Machine state before starting operation
Before starting the operation, make sure the machine is turned off. If an AMS is connected, the PTFE tube and AMS buffer will need to be removed first.
NOTE: There are a lot of screws involved in this procedure. Please label them and group them in separate sections to avoid issues.
Remove the 10 screws and 4 screws from the rear cover shown in the picture. There are 2 types of screws, so keep them separate and remember which ones go where.
Remove the rear cover by unlocking the left side belt tension port first, and then the right side one to avoid getting stuck.
The right metal panel of the old version is fixed with a total of 16 screws, of which the 4 screws at the back are different from the other 12 screws. Refer to the picture below to find the screws in the corresponding positions and remove them one by one, then remove the entire right panel.
Note: X1 can refer to this version for processing, but the screws will be different due to different materials.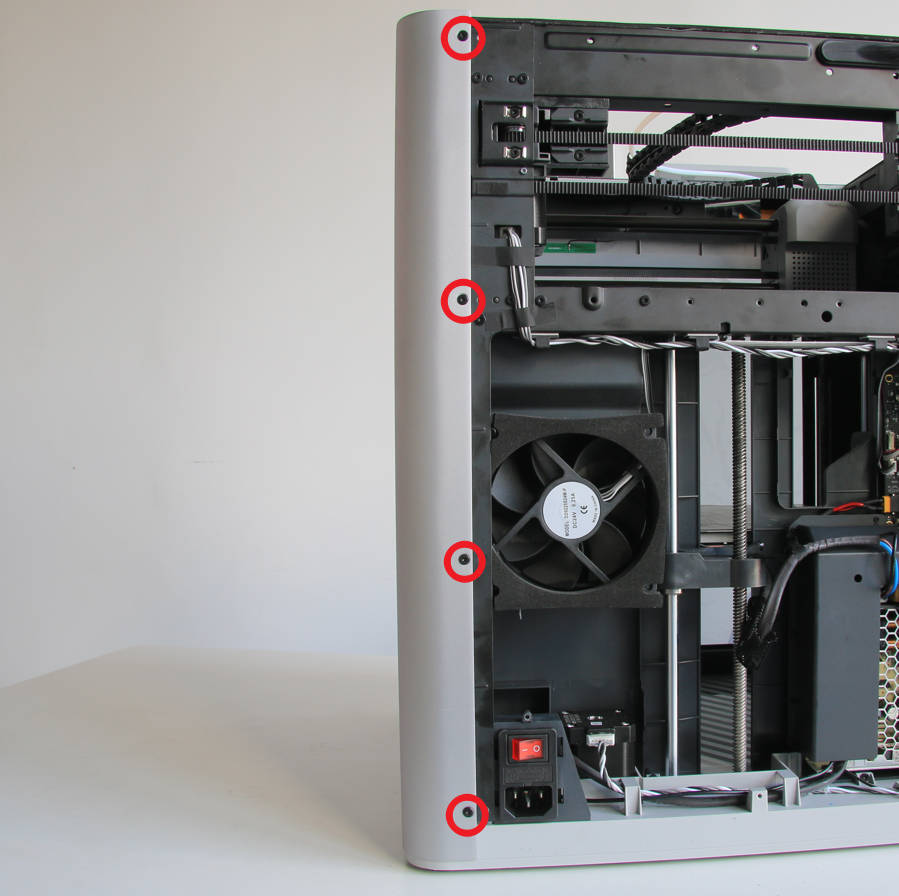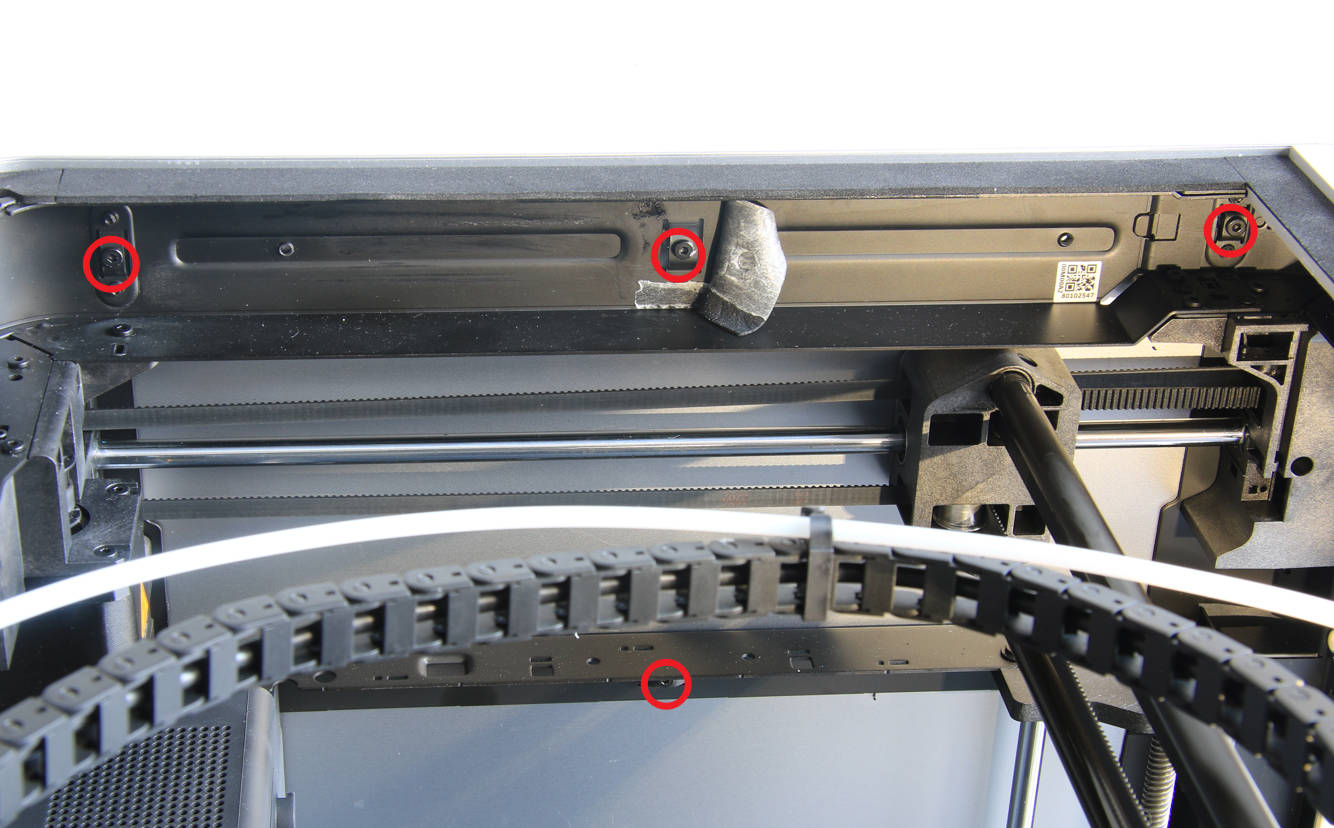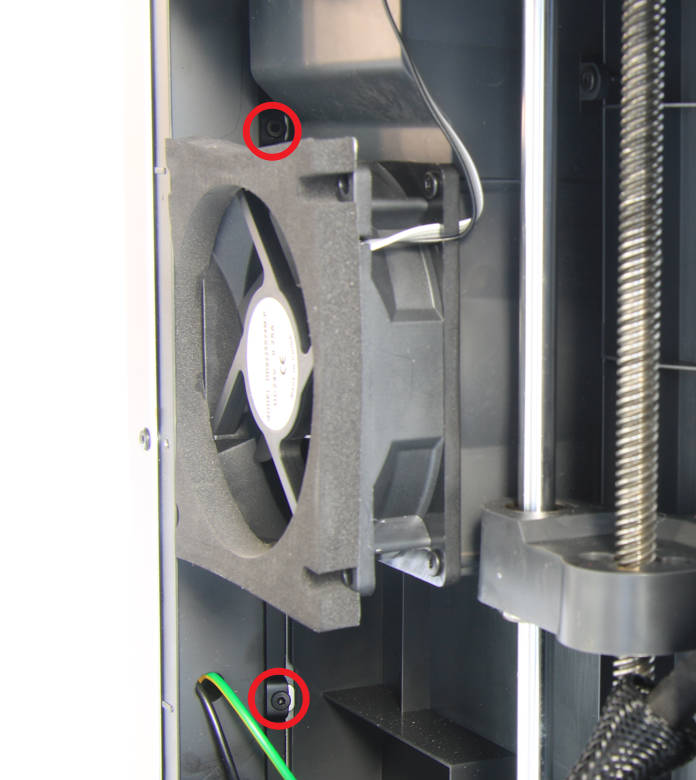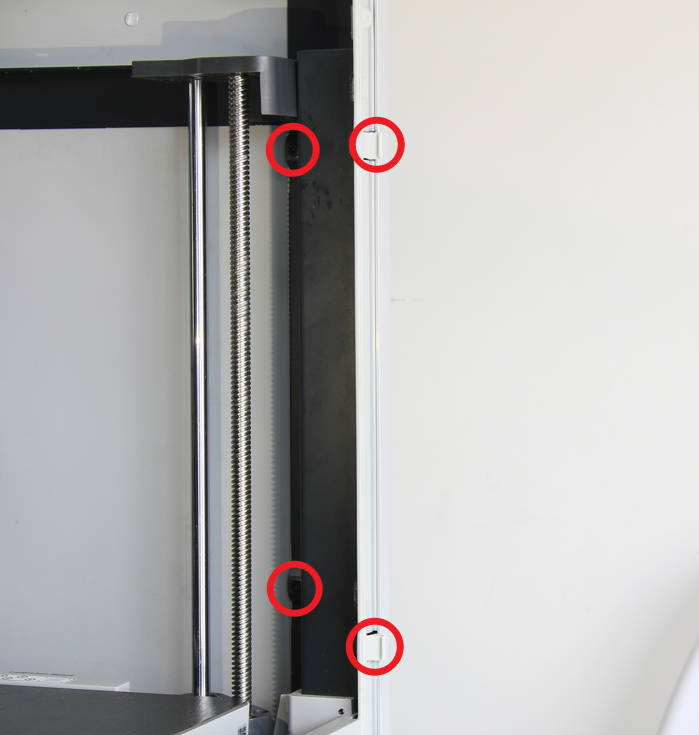 The following are the screws that need to be removed when the right metal panel of the new version is removed. There are 9 screws in total, of which the 4 screws at the back are different from the other 5 screws. Locate the screws in the corresponding positions according to the following pictures and remove them one by one, then remove the right panel.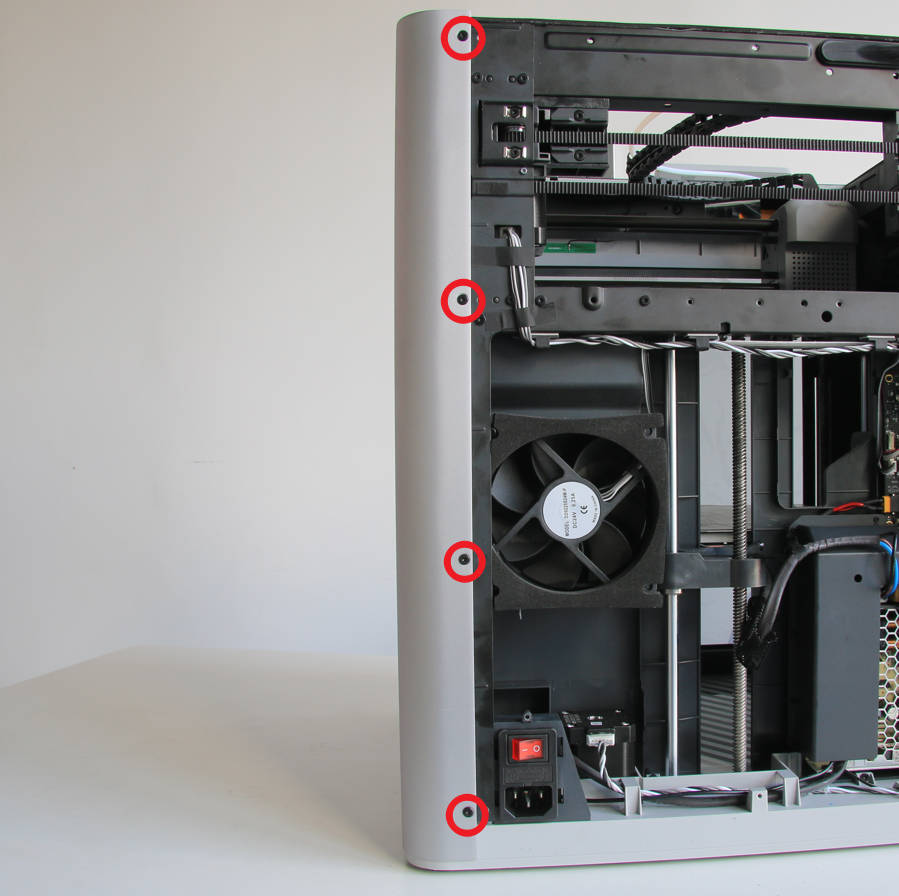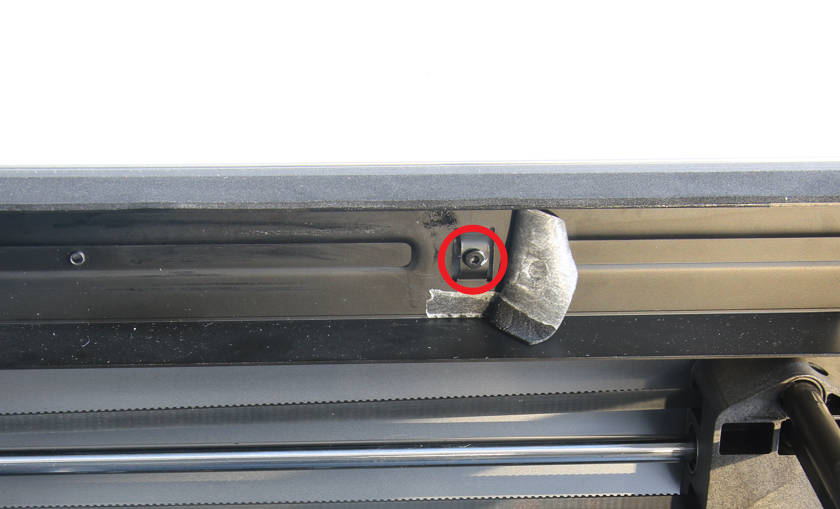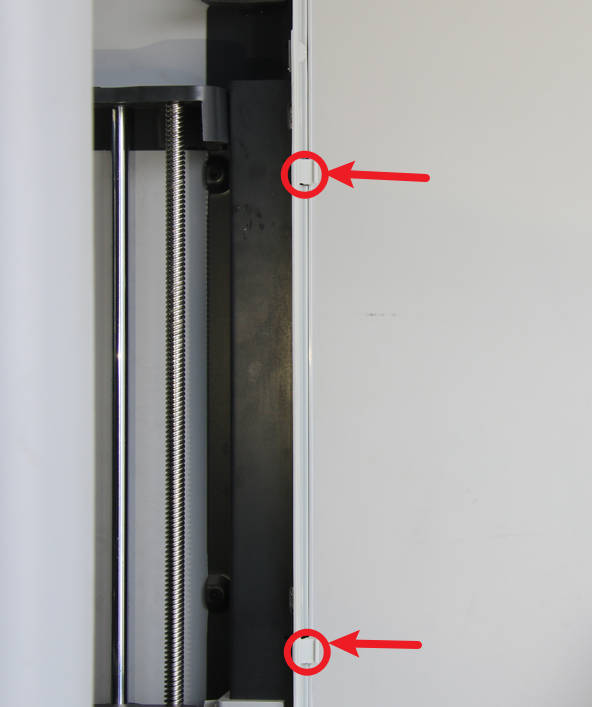 Install the right side panel to the printer, making sure it is in place.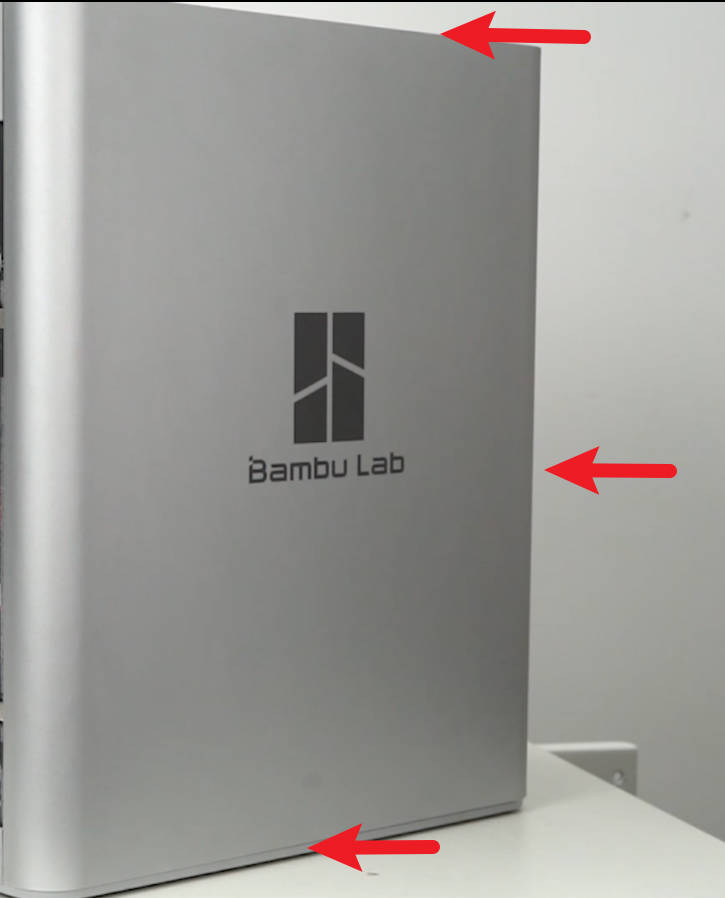 All screws should be locked according to the actual version. Please refer to the picture below for the screw-locking sequence. Note that the rear 4 screws are different from those in other positions, so don't make a mistake.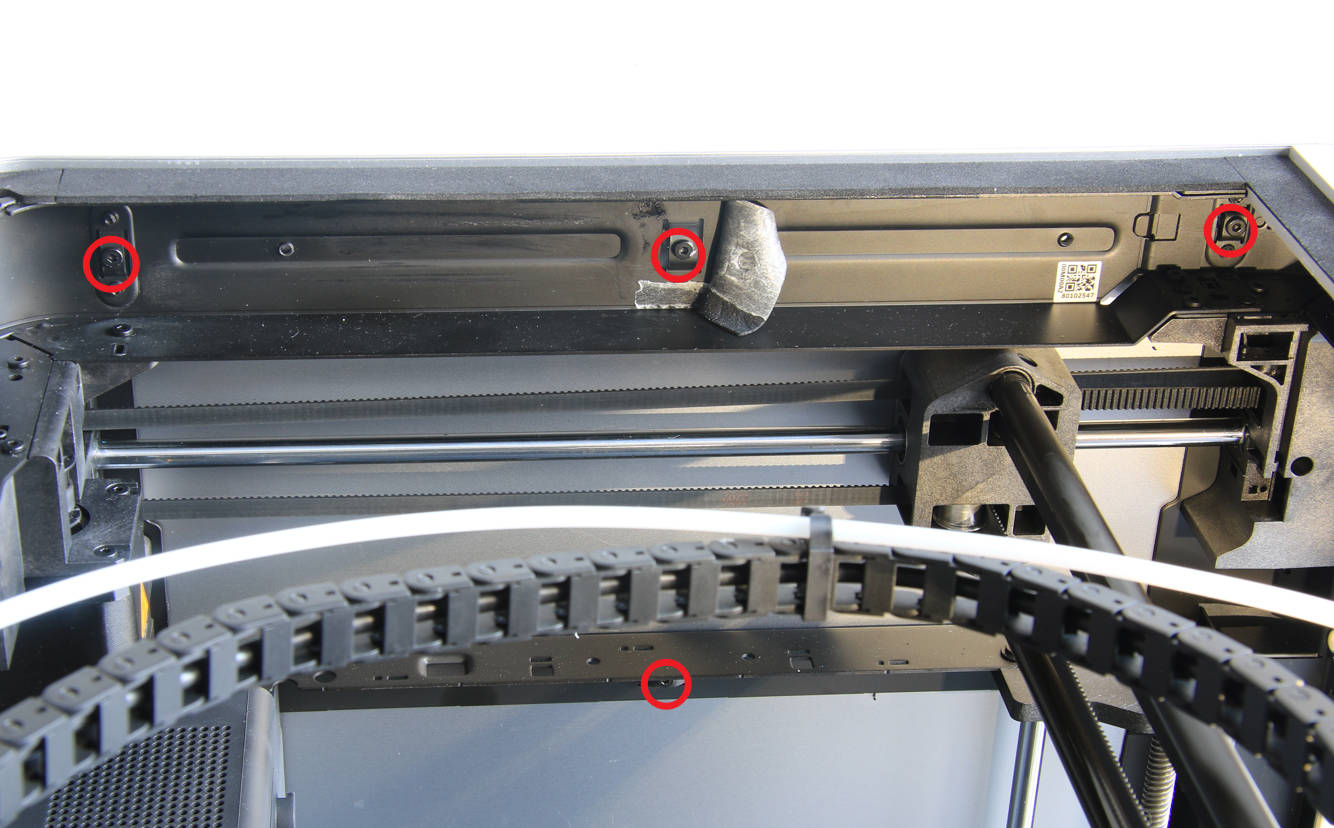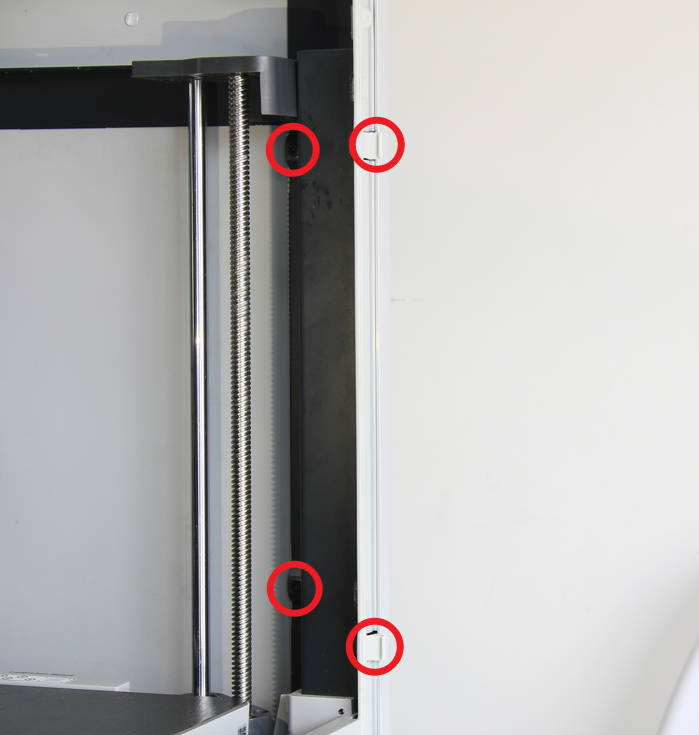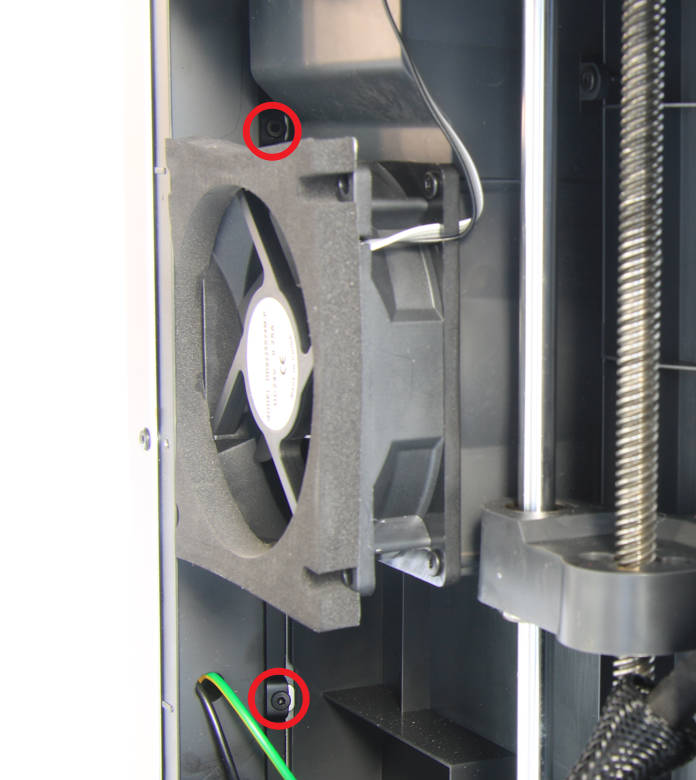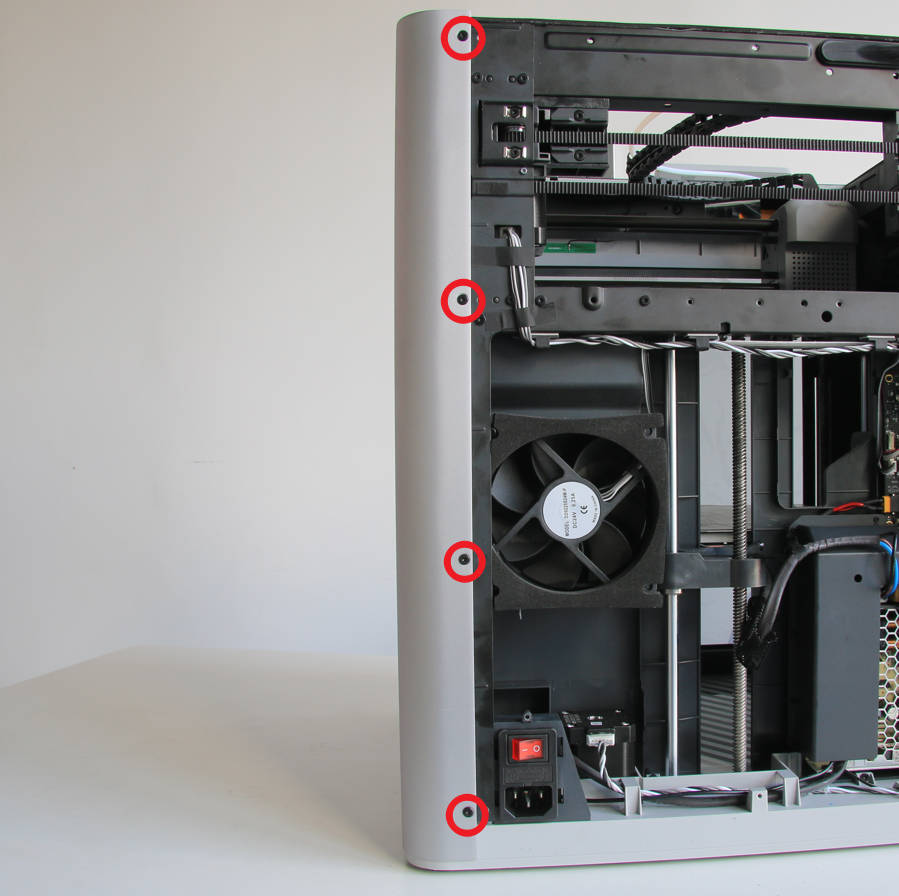 Pass the PTFE tube through the tube bracket, install first the right side belt tension port, and then the left side to install the rear cover.
Install the 10 + 4 screws (see picture), and place back the top glass cover plate.
Visually check the appearance and confirm that the right panel is installed in place.