The XY tensioner idler is an idler mounted on the XY belt tensioner, one on each side (XY), each containing two washers, and an idler.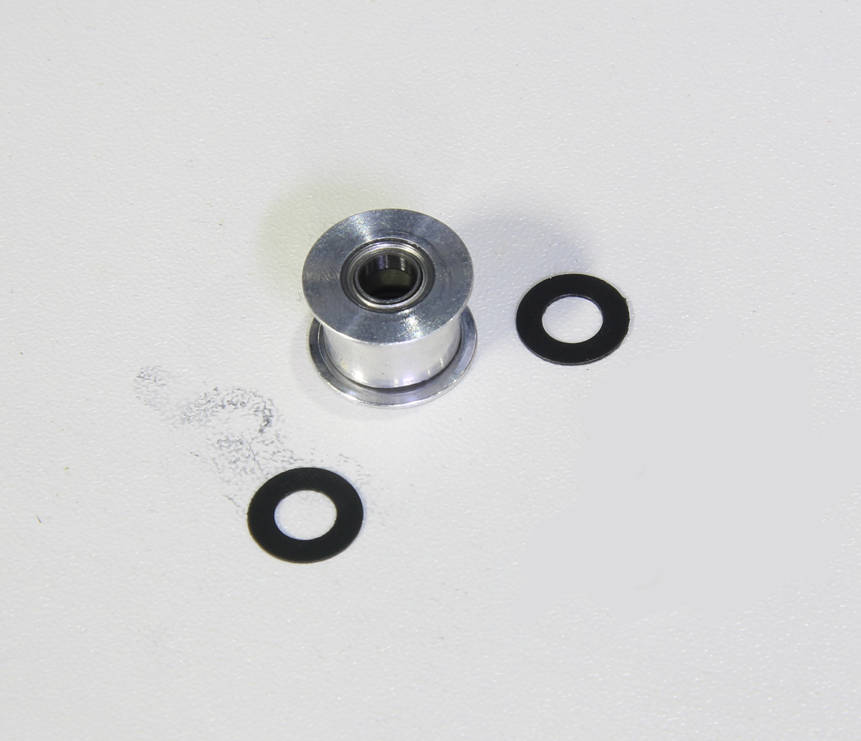 The idler makes abnormal noise, which cannot be solved by oiling
Damaged idler bearing
Note: The replacement method of the idler in the two positions is basically the same.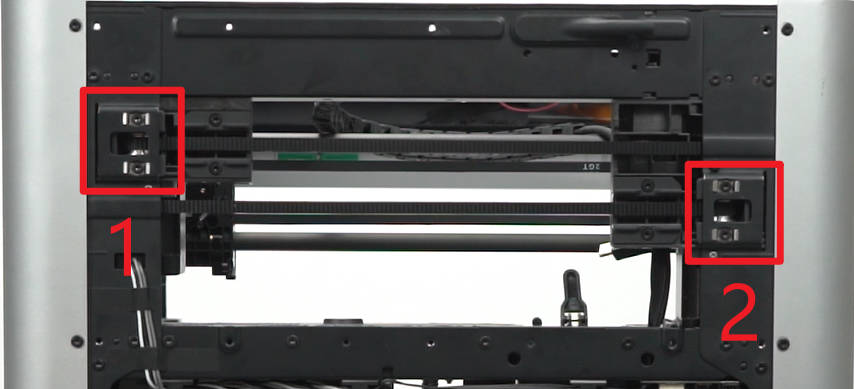 H2.0 hex key
A new XY tensioner idler pulley
¶ Safety warning and Machine state before starting operation
Power OFF the printer before doing any maintenance work.
NOTE: There are a lot of screws involved in this procedure. Please label them and group them in separate sections to avoid issues.
Remove the screws from the rear cover as pictured below (4 screws in the first picture, and 10 in the second). Be aware that there are 2 types of screw, and you will need to keep them separated to remember which screws to use for what areas when reassembling.
Remove the rear cover, and unlock the left side belt tension port first and then the right side one, to avoid getting stuck.
Unscrew the two screws that lock the tensioner and remove the two metal brackets as well.
¶ Step 4 - Remove the tension spring and its holder
Unscrew the 2 screws, and remove the tension spring and its holder.
Push the tensioner out with the hex key to loosen the tensioner.
Push the idler shaft from the bottom up with the hex key, and remove the shaft and idler.
Get your new idler pulley ready and attach the two washers to both ends of the idler, you may need to use your hand to help secure it.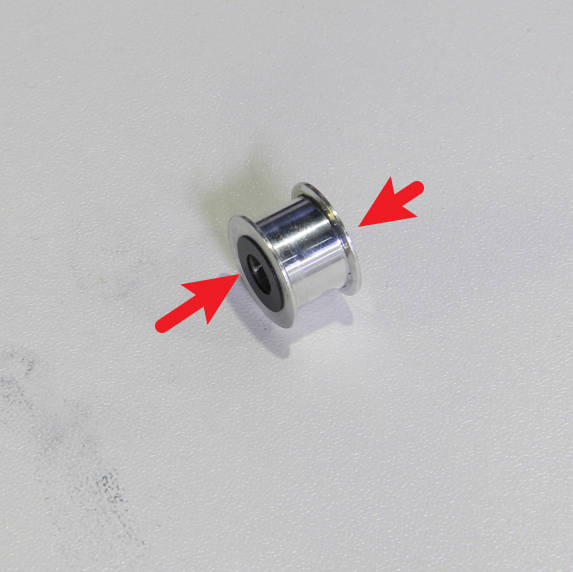 Install the idler pulley to the idler bracket, temporarily thread it with the hex key to ensure that the idler and the two washers are in place, then press the shaft from top to bottom, and then press the shaft in completely.
Slide the tensioner assembly into place, and screw in 2 screws (with brackets), do not tighten the screws yet; just keep them loose.
¶ Step 10 - Install the tension spring and its holder
Install the tension spring and its holder, and lock in 2 screws to fix it in place.
Pass through the tube bracket and the right side belt tension port first to install the rear cover.
Screw the back panel back on. Take note of the different types of screws used (10 and 4 as shown below).
Loosen the 2 screws of the other tensioner, move the toolhead back and forth several times, and stop both ends of it to the rear. Lock the screws on the 2 tensioners. For more detailed operation, please refer to our page on belt tensioning.
Power ON the printer
Run a Device self-test operation as shown below and if no errors occur, the replacement was successful.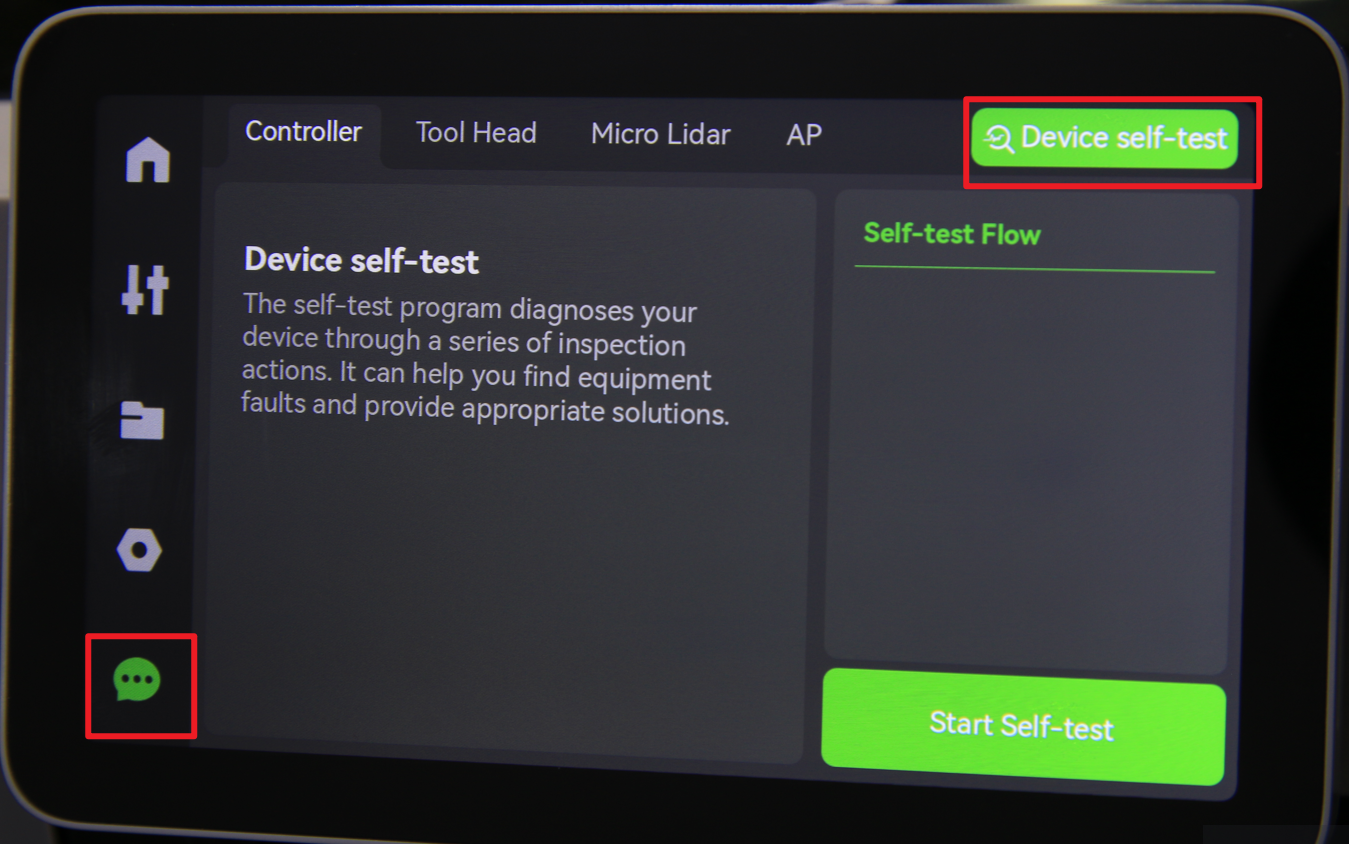 Should you come across any issues, first retrace your steps and retention the belt to try again. If problems persist, contact the customer support team for further assistance.