Firmware upgrades will be published from time to time, to add more features and patches to the software running on the machine. When a new firmware is available, you will be prompted to install it. Here's how to do it:
¶ When the printer is connected to Wi-Fi and bind to a user account, you will get a prompt to install it which looks like this when a new firmware is available: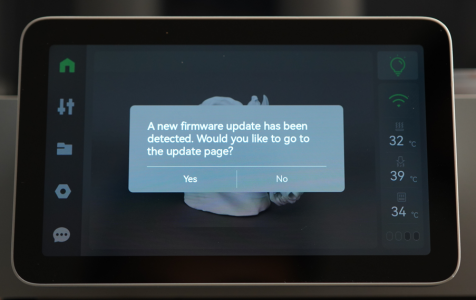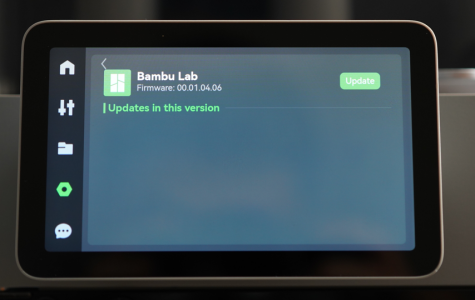 ¶ A confirmation message will show up, and you need to touch the Yes button to start the firmware update process.