We know that after getting your X1, you are eager to start a print on it and see it in action. So we included a few pre-sliced models that you can print.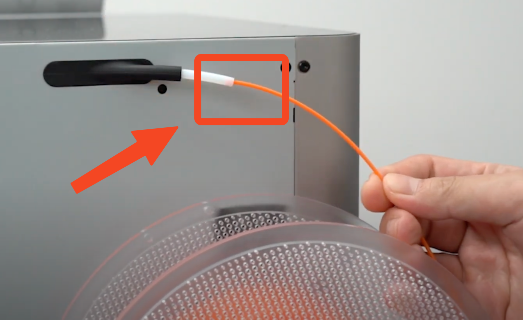 ¶ Touch the folder icon and select one of the models you want to print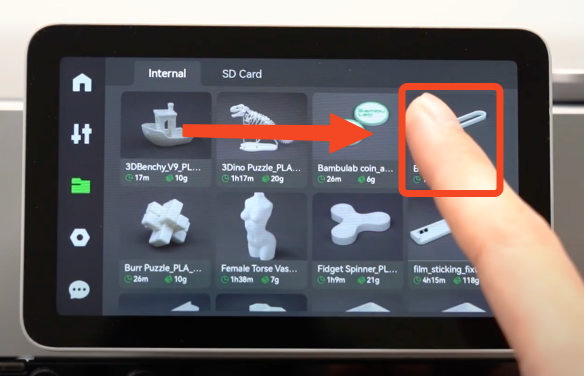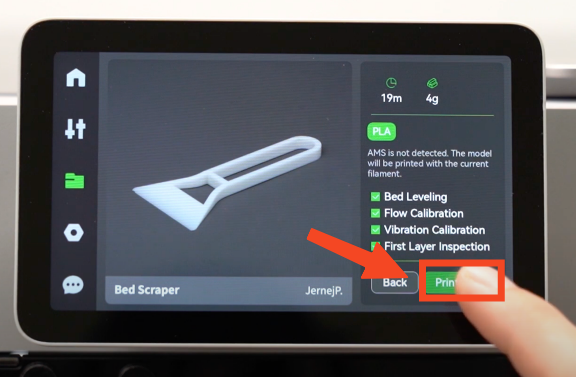 In the video example, we are showing you how to print the scraper which requires a single color, but if you plan to print with multiple colors, ensure that you loaded different color spools in the AMS.