When AMS is feeding, AMS is in a load-unload cycle and fails to feed the filament to the tool head.
The main causes are as follows:
Poor cable connections: AMS 6-Pin cable between AMS buffer and AMS; Bus cable (inside AMS) between AMS power board and main board;
The buffer slide or spring is stuck;
AMS buffer or AMS main board is faulty;
¶ 1. Reconnect the 6Pin cable and check the pins
Reconnect the 6pin cable from the buffer to the AMS, making sure to plug it in tightly. Then try to load the filament again to see if it can be fed into the tool head successfully.
If it still has problems, unplug the cable and check whether the pins of the Bambu Bus 6P cable are open: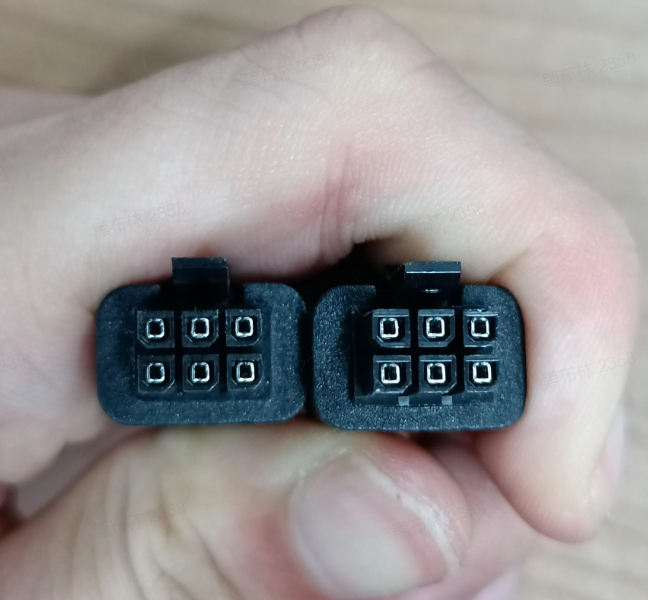 ¶ 2. Check the buffer spring and slider
Please check whether the spring of the buffer is stuck and whether the slider can move smoothly from side to side.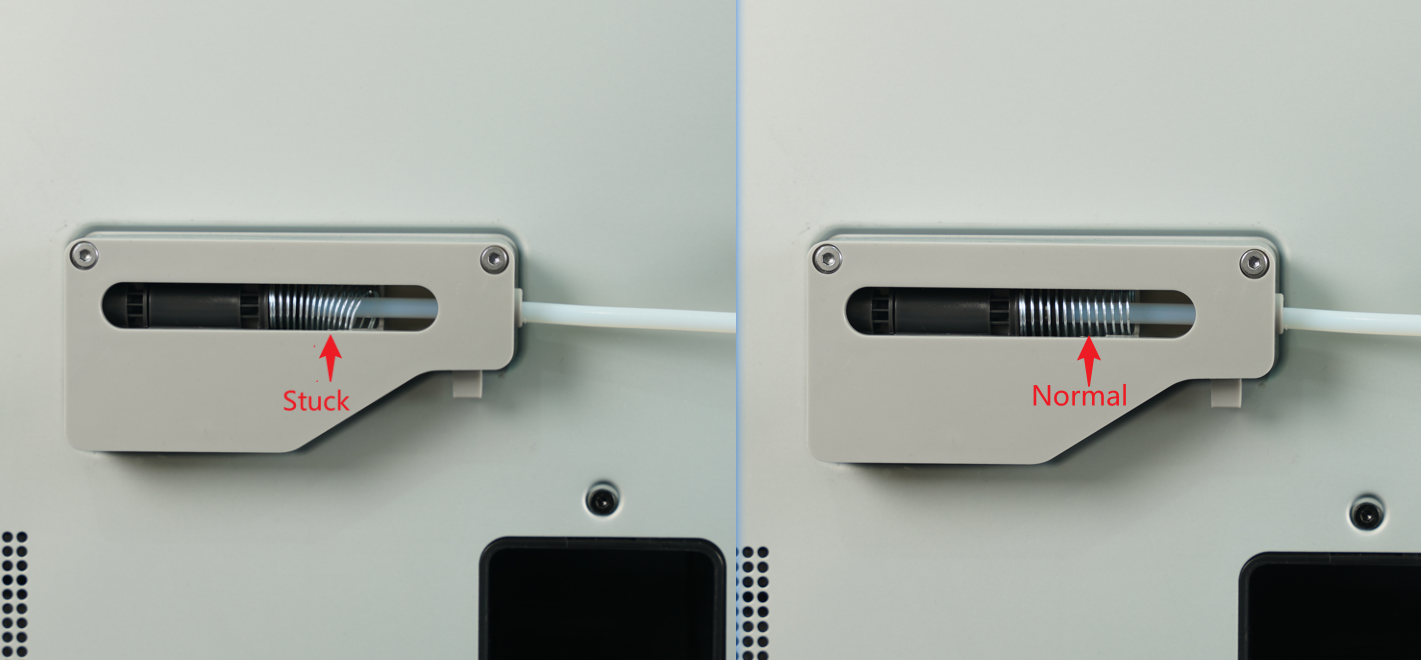 Check if the bus cable inside the AMS is loose: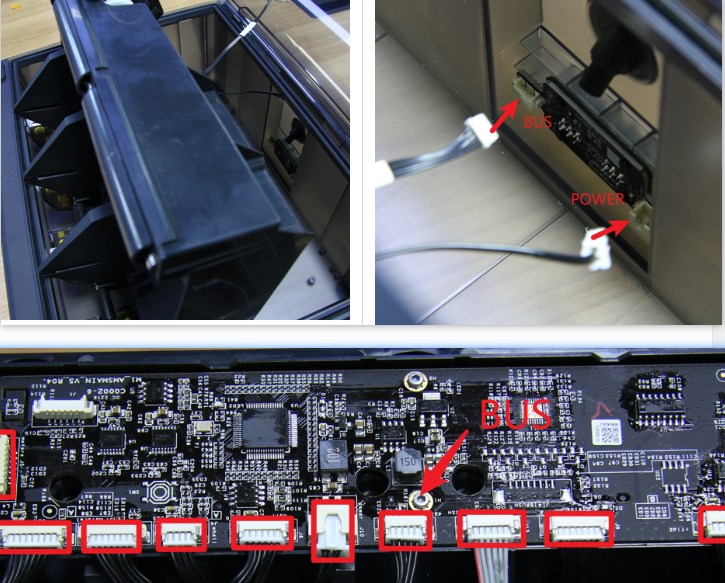 It is recommended to replug the bus cable and try to load the filament again, to see if it can be recovered so that we can narrow the fault to the bus cable.
If you have a multimeter, please do continuity checks on all Pins of this cable first.
And if the continuity of the bus cable is normal, please unload the filament back to AMS and check the slider of the AMS buffer is on the left side as shown below: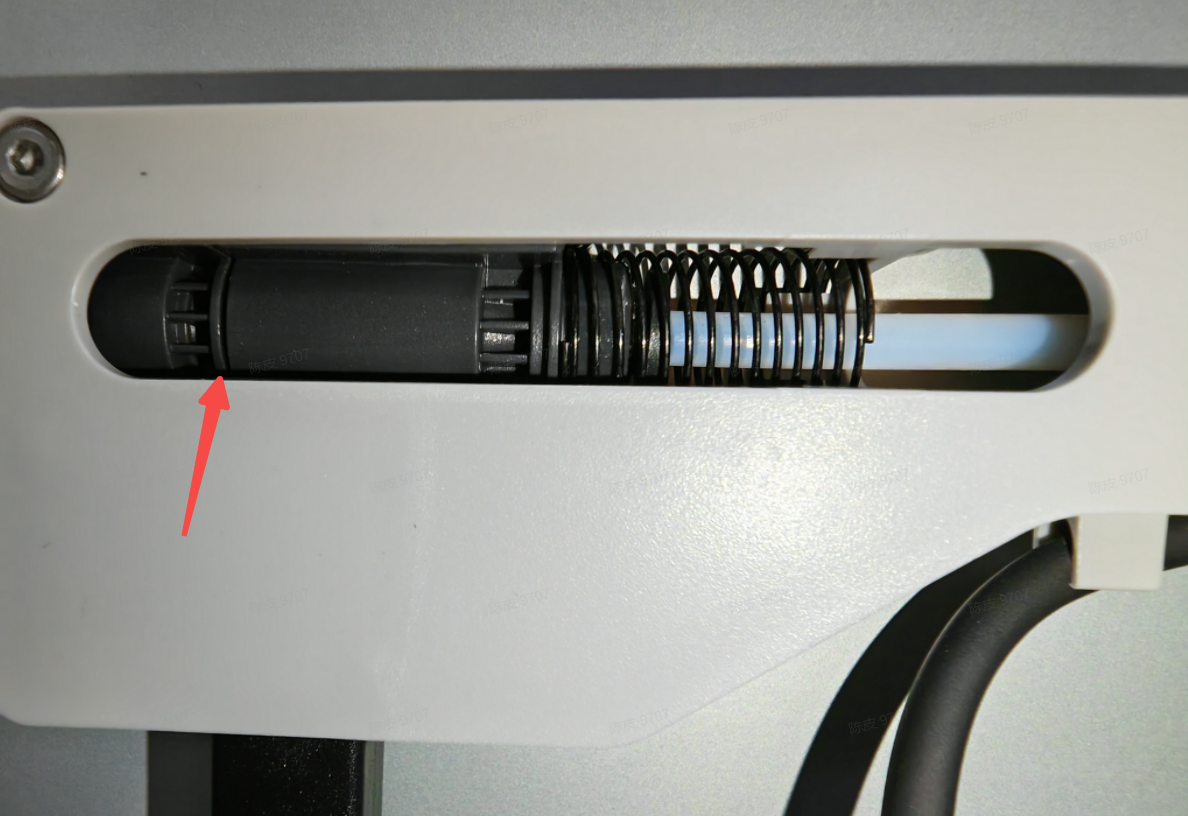 Then measure the voltage between the pins of the 6Pin cable (unplugged from AMS).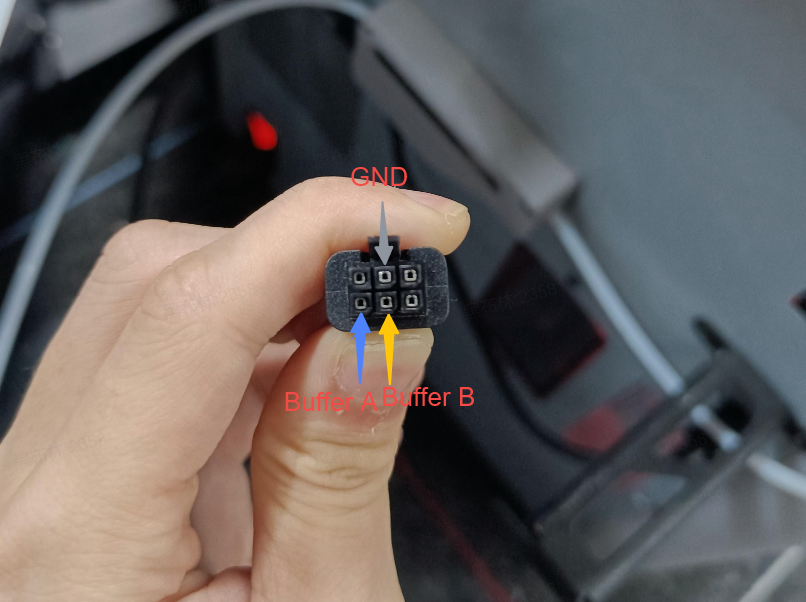 The normal voltage should be as follows. Make sure the buffer slider is back to the left side, otherwise the voltage value will be different.
| | |
| --- | --- |
| pin-pin | Voltage |
| GND-Buffe_A | ≈1.0V |
| GND-Buffe_B | ≈2.3V |
if the voltage is abnormal, the buffer may be abnormal, otherwise, AMS is abnormal, and please contact the service team for further help.