During AMS feeding or pulling, brittle filament may break in the path, the broken filament needs to be removed before continuing.
When the error message displays on screen "filament broken in the path"
Needle nose pliers
1.5mm Hex key (included with printer)
2.5mm Hex key (included with printer)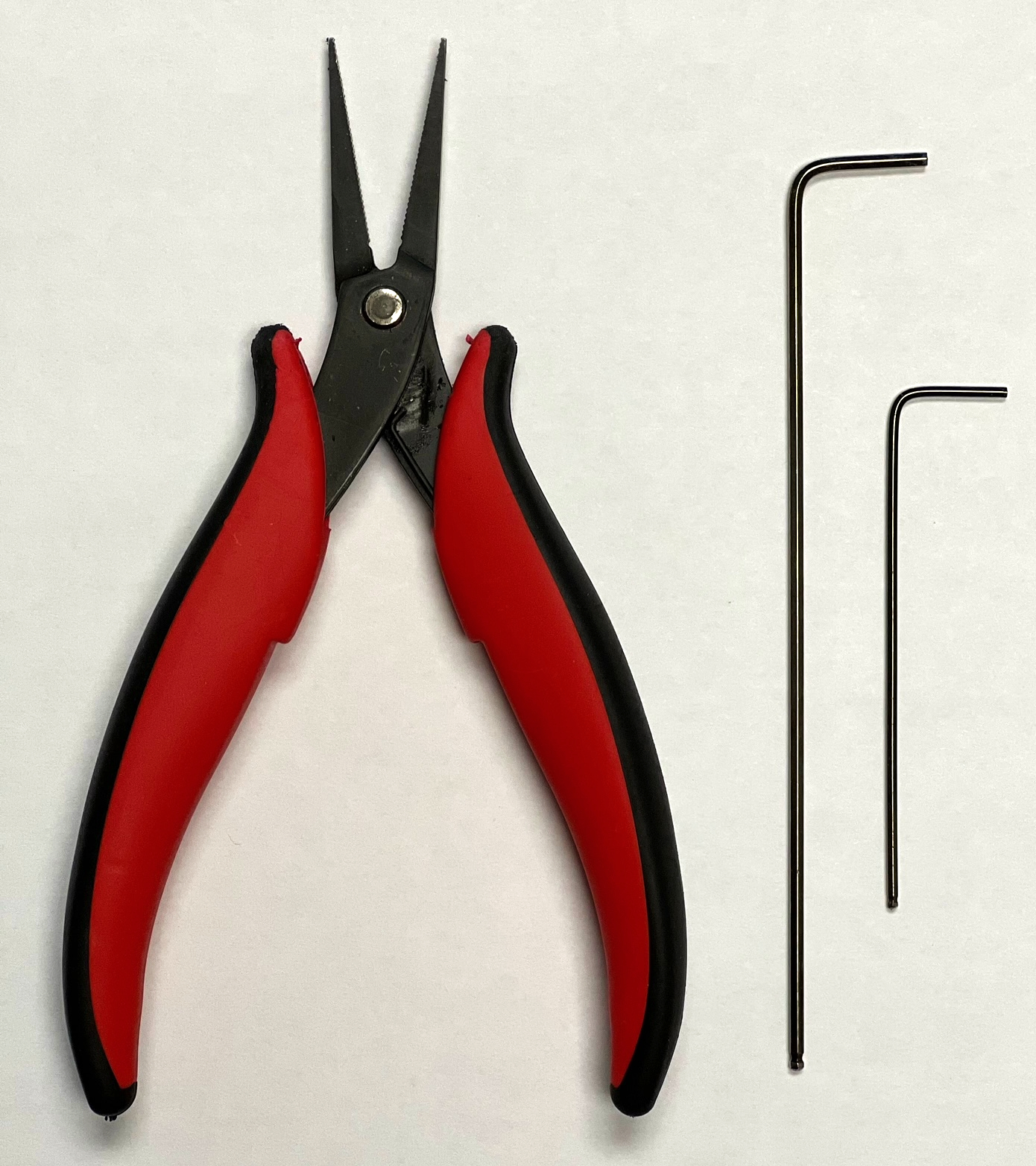 ¶ Safety warning and Machine state before starting operation
Please ensure the printer is powered off and unplugged before performing step 2 of the process.
Usually , the possible break position might be:
Inside the AMS;
Inside or near the tool head;
At the position where the bending of PTFE tube is large.
Remove the PTFE tube from the AMS outlet. If the filament is located at the AMS outlet, press down on the internal locking mechanism for the PTFE tube in the AMS, then pull it out, remove the filament, and reinstall the PTFE tube back into the AMS and check for firmness, you can refer to this image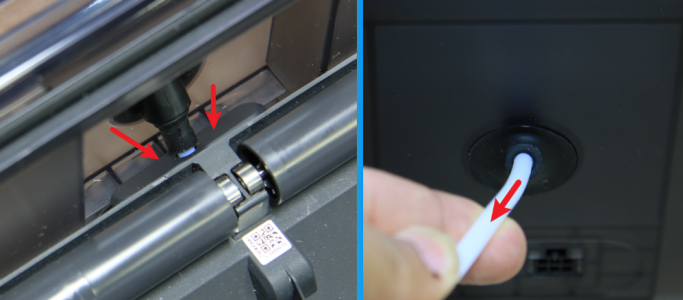 If the filament is completely in the AMS, you can refer to this video:
After removing the broken filament, click the "Retry" button on the screen to continue
¶ Case 2: Between the AMS and the Printer(One possible Way)
The filament is able to load again and resume printing.