HMS_0C00_0100_0001_0004: Micro Lidar Lens dirty
The Micro Lidar lens is dirty, possibly due to dirt, oil, or organic vapor (such as ABS vapor) on the lens. Dirty lens reduces the resolution and contrast of the observed images and should be cleaned.
When printing volatile materials such as ABS for a long time, volatile substances will adhere to the lens surface of the camera module, resulting in a decrease in clarity and making lidar-related functions unreliable.
¶ Safety warning and Machine state before starting operation
It is suggested to power down the printer before you wipe the lens.
a. Make sure calibration board clean and in good condition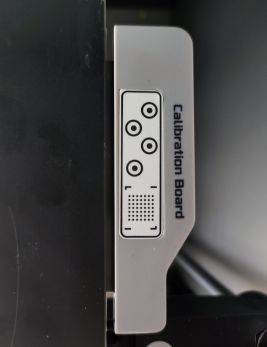 b.Power down the printer, use alcohol and other cleaning tools to wipe the module lens. The lens positions are as follows: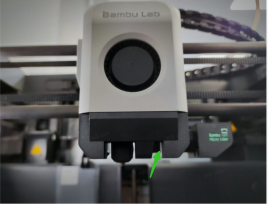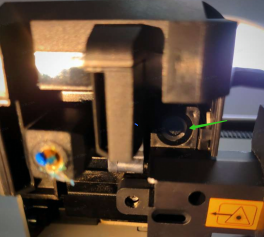 Turn on the printer, trigger a printing task, and see if the message disappears or not.
If several attempts to clean the lens do not solve the problem, please contact the after-sales service to replace the Micro Lidar accessories.
https://wiki.bambulab.com/x1/maintenance/replace-micro-lidar
The message should disappear if problem solved.