HMS_0C00_0100_0001_000B: Failed to calibrate Micro Lidar
The Micro Lidar parameters are calibrated during machine calibration. Basically we move the toolhead over the calibration board, capture several images with laser on and off, and then calibrate the parameters.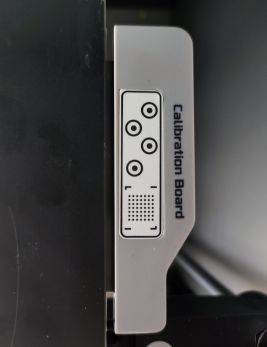 This calibration may fail for several reasons:
The calibration board is broken, dirty, or covered.

The lens are dirty.
USB-C cable is not working well.
The camera itself is broken (very rare case)
According to the different reasons, these are the steps to follow:
Check if the calibration board is in good state. Clean it if necessary.
Clean the lens if step 1 doesn't work.
Unplug and then plug in the USB-C cable.
Contact our support team if all the above steps don't work.