HMS_0C00_0200_0002_0003: Laser not bright enough
The laser not bright enough indicates that the lidar has a software or hardware failure.
Every time the printing system will check the status of the lidar sensor, when it is detected that the brightness of the lidar sensor is insufficient, it will
prompt this error message. However, the sensor measurement data is affected by the clarity of the lens and the cleanliness of the hot bed, so it is
necessary to comprehensively analyze the current fault type.
¶ Safety warning and Machine state before starting operation
None
Start the print task multiple times to check that there is no error prompt indicating that the lens is dirty.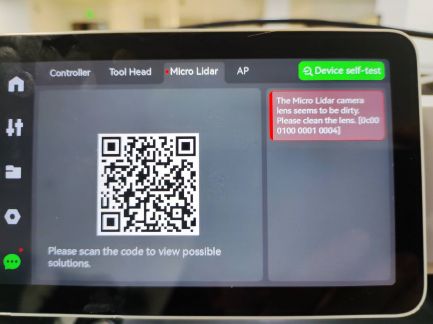 a. Confirm whether to use an official hotbed. If you use an unofficial hotbed with low surface material reflectivity, this problem may occur. Please replace
it with an official hotbed to check whether the problem still occurs. Click home button to check: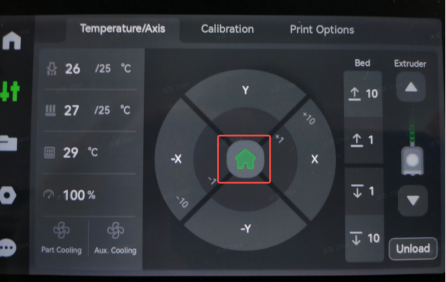 b. If using an official hot bed, please check if there is a lot of residual material sticking to the hot bed, please try to clean the hot bed and test again.
If the lens is not dirty and the error message does not disappear after repeated printing after cleaning the hot bed for many times, please contact the
after-sales service to replace the Micro Lidar parts.
https://wiki2.bambulab.com/x1/maintenance/replace-micro-lidar
The message should disappear if problem solved