We discovered a problem where the heatbed of the X1 is not correctly aligned, and it might interfere with the spare chute in the back of the printer. This issue can be generated during shipping, or if any of the screws are not tightened enough.
When the user tries to home the printer, the back side of the heated bed touches the excess chute, causing the Homing Z axis failed error.
There should a gap between the heatbed and the excess chute of at least 2mm. Because of shipping or a loose screw, the heatbed moves from its original position.
During calibration, and while the heatbed is moving up, the heatbed touches the excess chute, gets stuck, and fails calibration or homing.
1. User receives "Homing Z axis failed" error every time.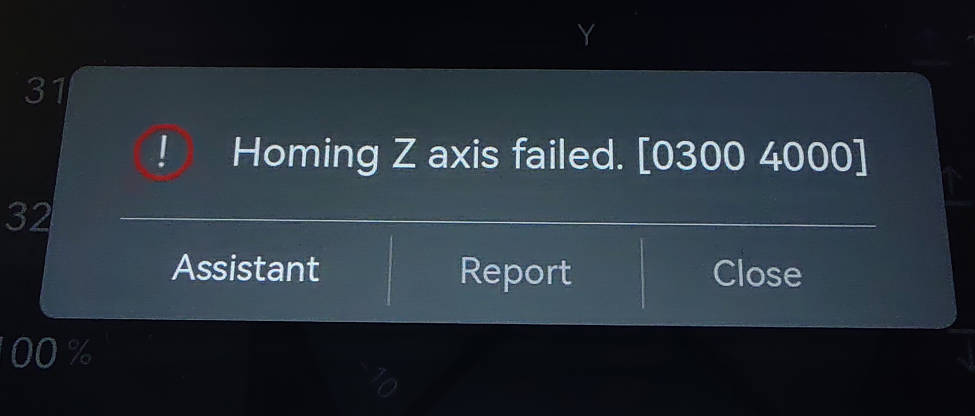 (Note: Press "Assistant" and follow the guide to troubleshoot the issue first, It can help you locate the cause of failure. )
2. There is visible interference between the heatbed and the excess chute.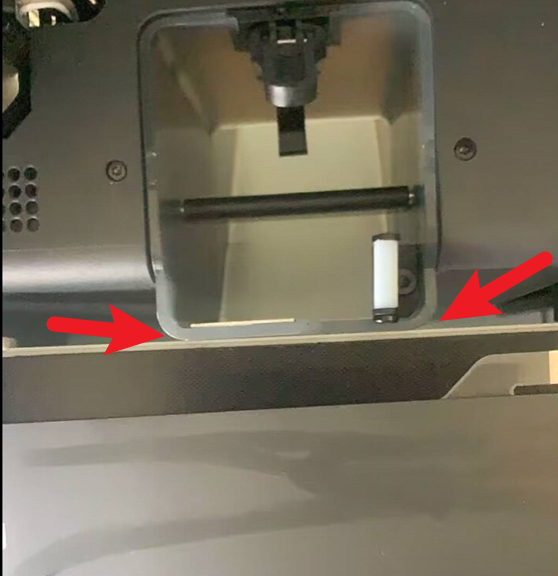 Reset the position of the heatbed.
Power OFF the printer, then manually move the toolhead towards the excess chute A or to the right side B, so that the heatbed won't accidentally touch the nozzle.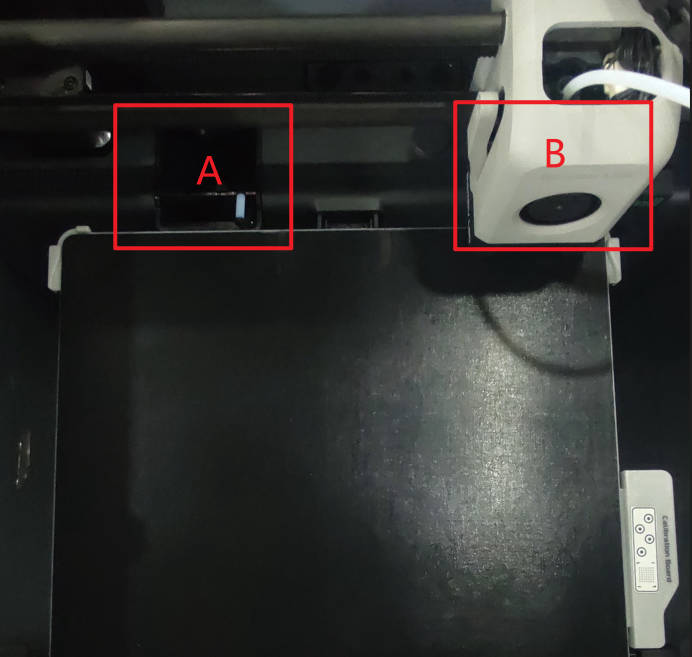 Loosen the 6 screws that hold the 3 heatbed alignment support brackets. You don't need to take out the screws. Simply making them loose is enough.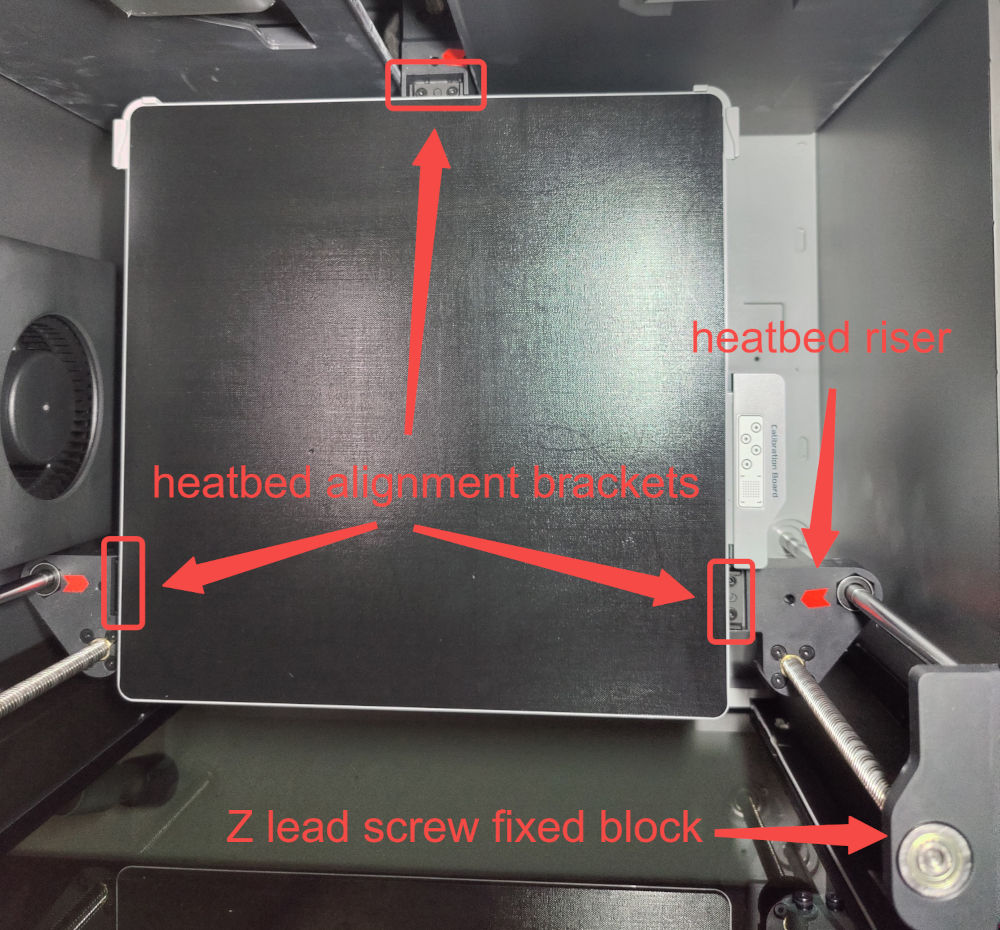 Next, very lightly pull the heatbed towards the front and away from the excess chute. It will only move a few millimeters so don't use any strength. This will correctly align the bed and increase the spacing between the back side of the bed and the excess chute.
While still lightly pulling the heatbed towards the front, confirm that the left and right alignment pins are touching the rear edge of the heatbed support bracket alignment oval (see picture).
While still holding the heatbed pulled towards the front, check that there is a gap between the heatbed and the excess chute and that they do not touch. Re-tighten the 6 screws. Confirm that the gap is still there and the alignment pins are correctly aligned. If not, retry the process by loosening the 6 screws and going back to step 3.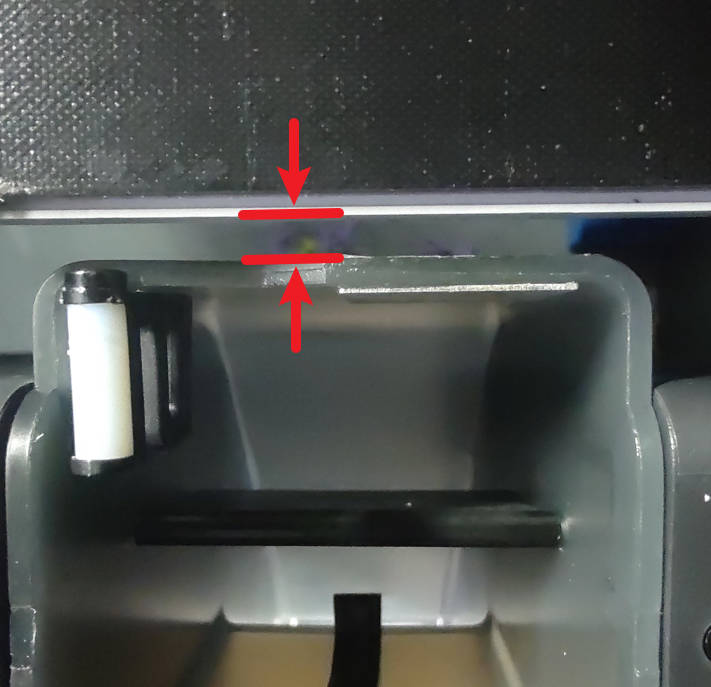 Power ON the printer, and run the calibration procedure.