An issue has been brought to our attention regarding the chamber LED of the Bambu Lab X1 series 3D printer. In very isolated situations, the LED light can be damaged and this guide will show you how to replace it if needed.
For easy removal and replacement, the chamber LED is fastened to the beam by 3 buckles. We have found that there is a very low probability that the chamber LED will come loose after shipping. Don't worry, there will be no problem with loosening while using the product.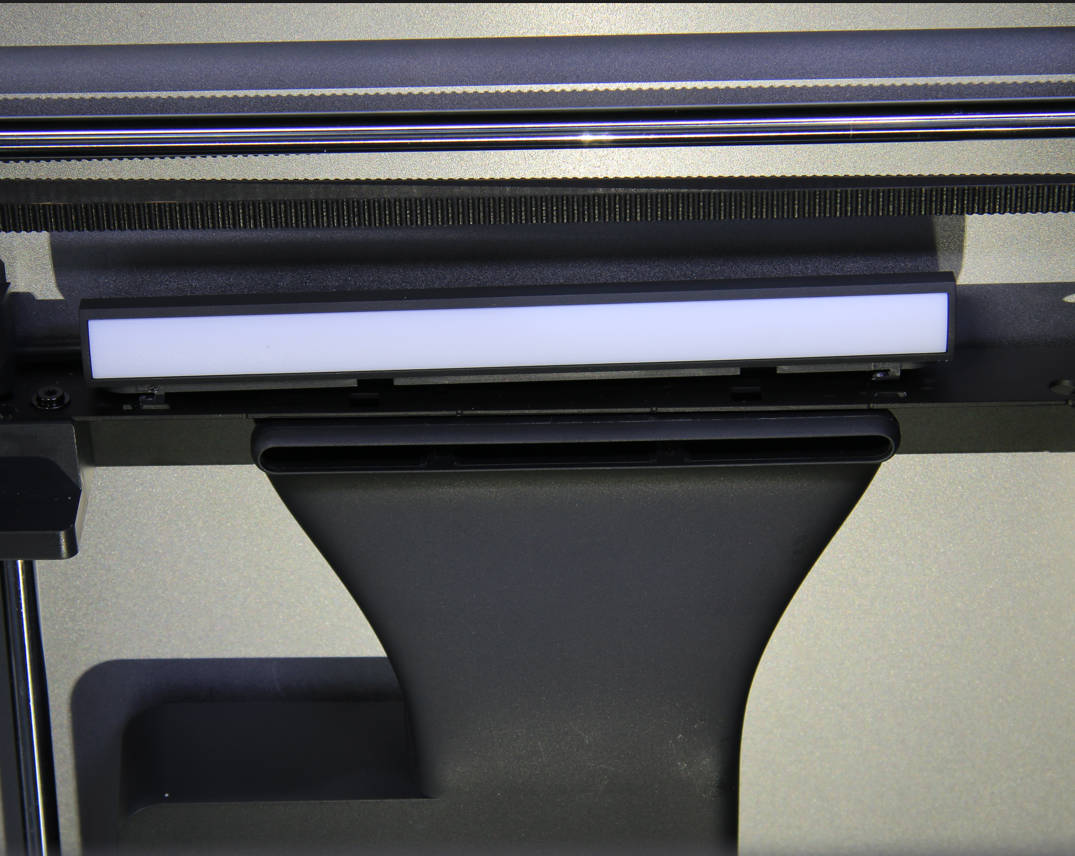 Our production line will add a dispensing operation to improve this situation. But if you get an early batch product, and find the chamber LED loose after unboxing, it is also very easy to reinstall the chamber LED.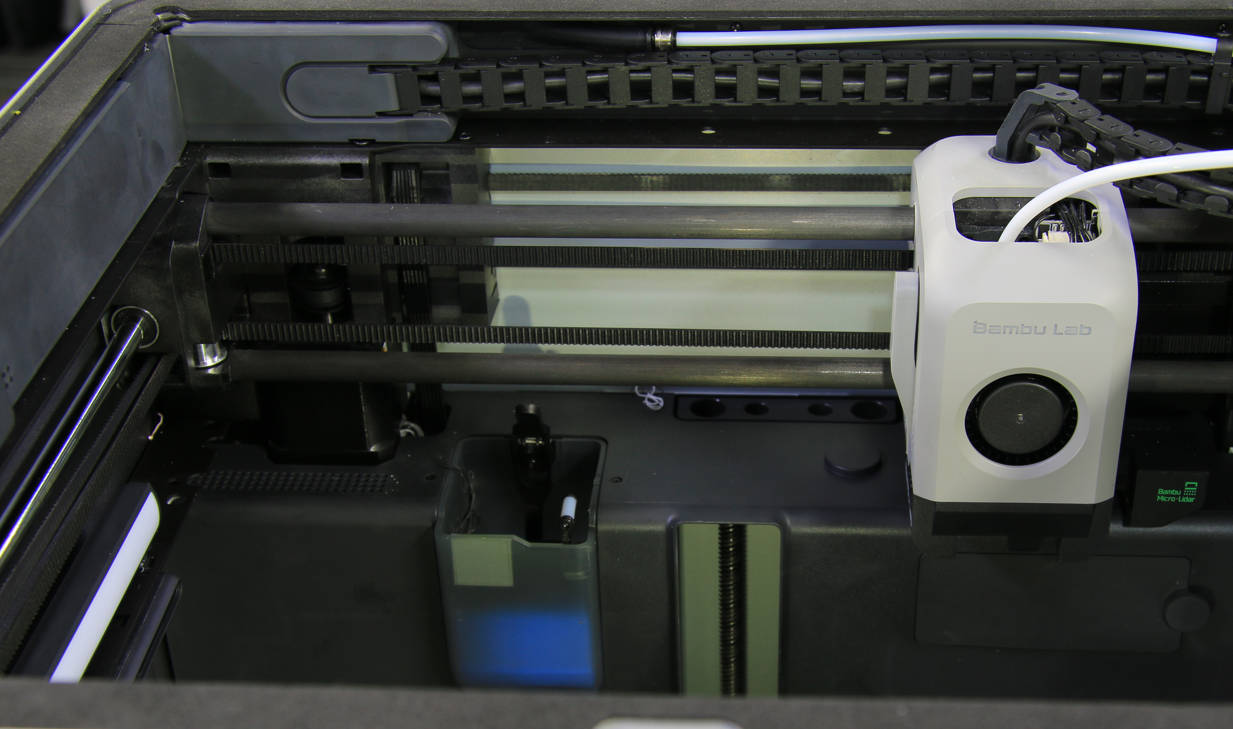 ¶ 2. Confirm the buckles and notches
Check the 3 buckles on the holder bottom of the chamber LED, and find the 3 notches on the beam as shown in the image below.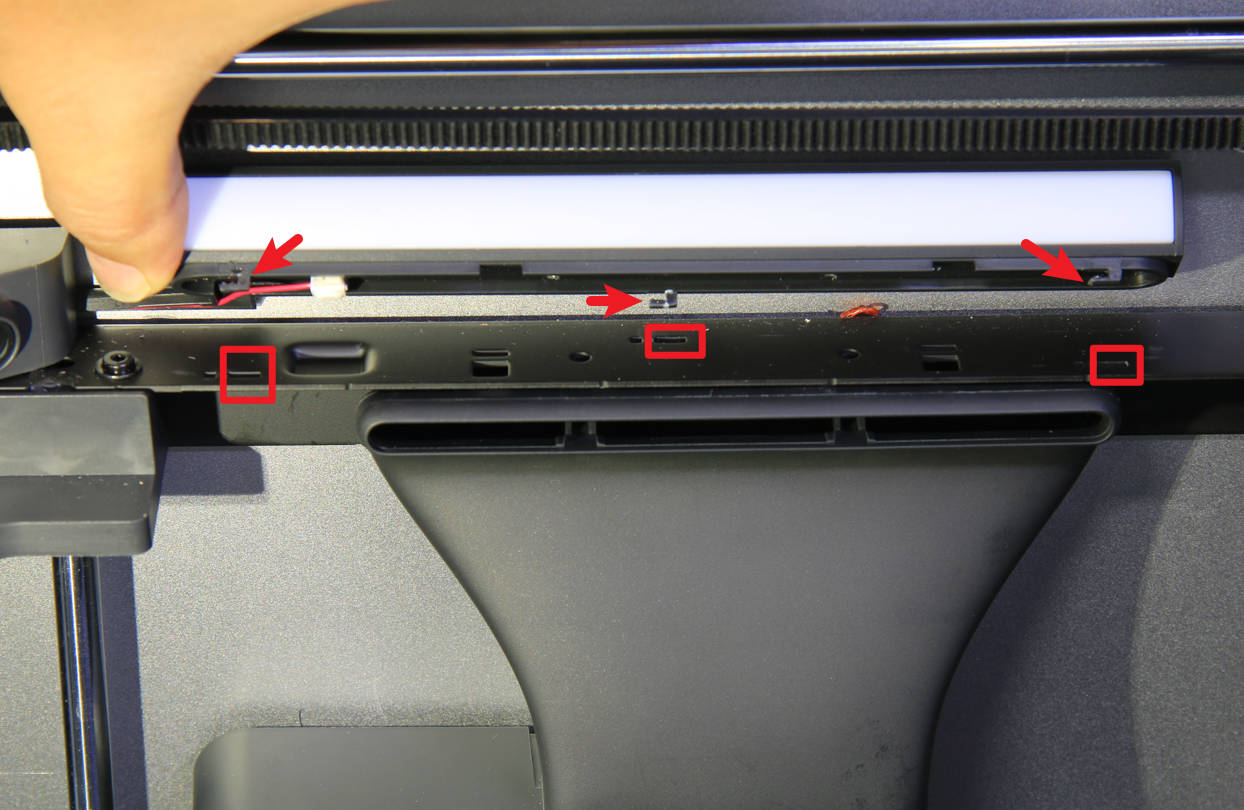 Mount the chamber LED to the beam by aligning the buckles and the notches.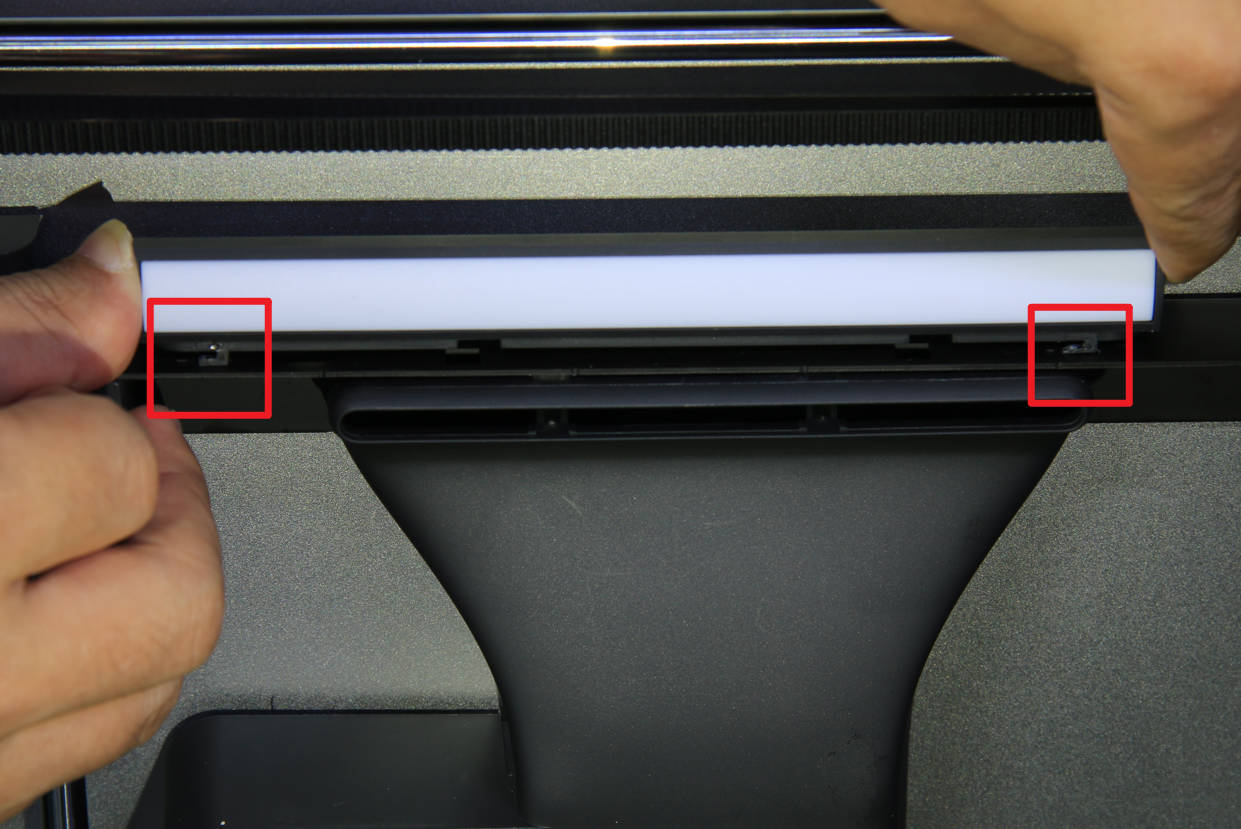 Push the chamber LED in the direction shown by the arrow in the picture below to install it in place.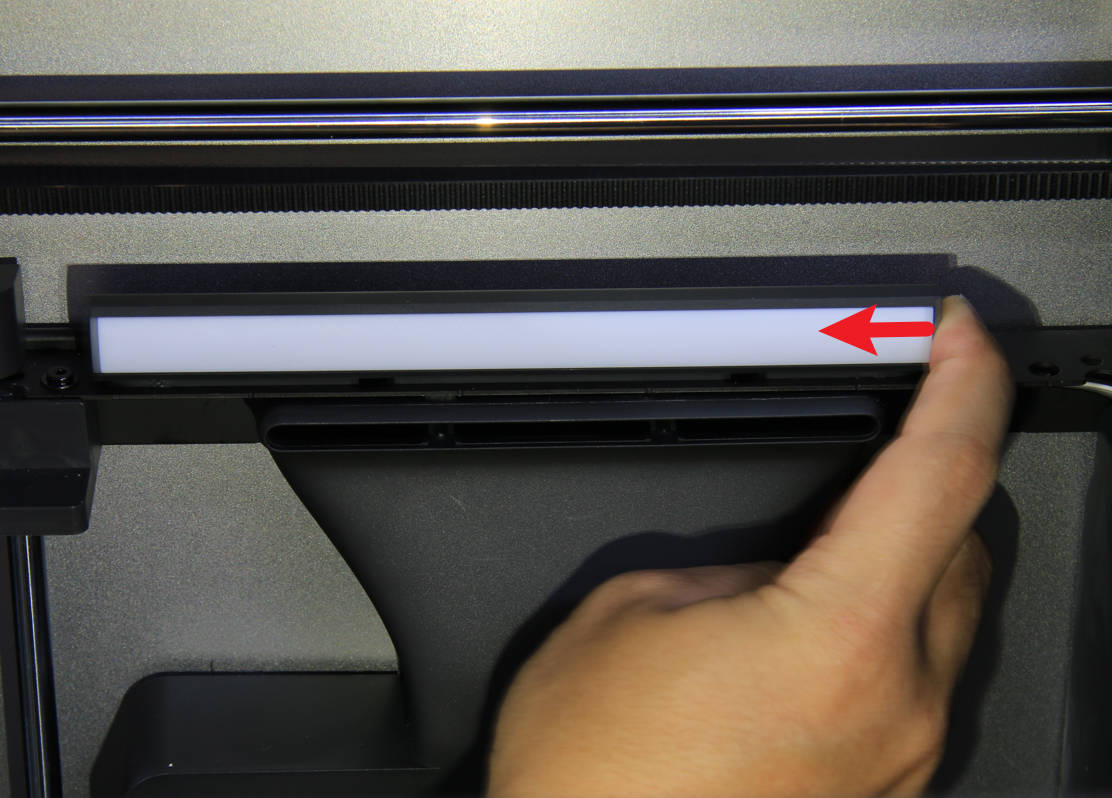 Now you have successfully reinstalled the chamber LED to the printer.