The toolhead boards mentioned here consist of three parts, the extruder main-board, the extruder interface board, and the flexible cable connecting them.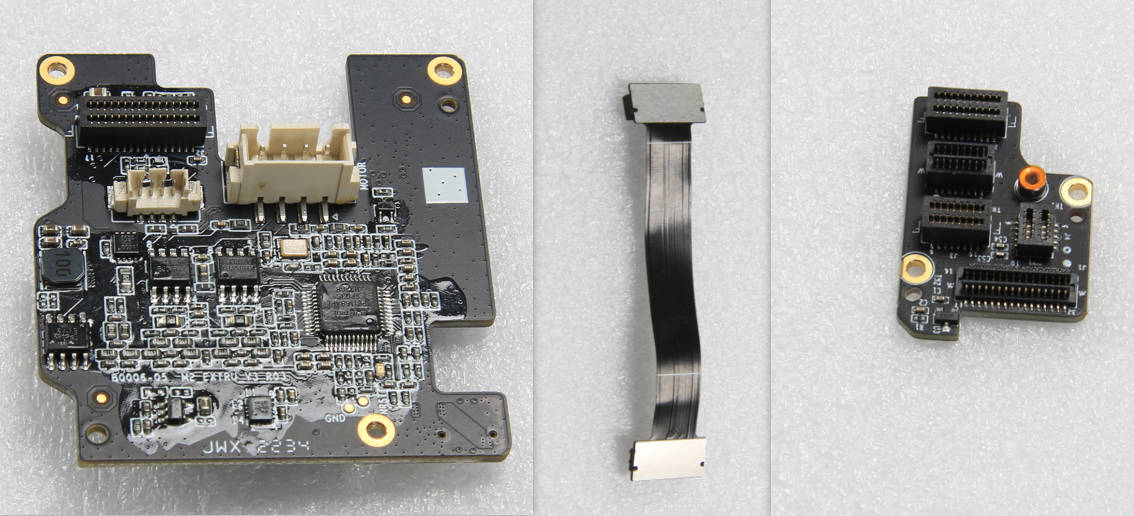 H1.5 hex key
Unload the filament and power OFF the printer.
WARNING! Please make sure that ALL hotend/toolhead changes are done with the power OFF. Unplugging and replugging any of these connectors while the power is ON could cause a short circuit and permanent damage to the toolhead boards.
Refer to this wiki guide The housing of toolhead to remove the toolhead housing.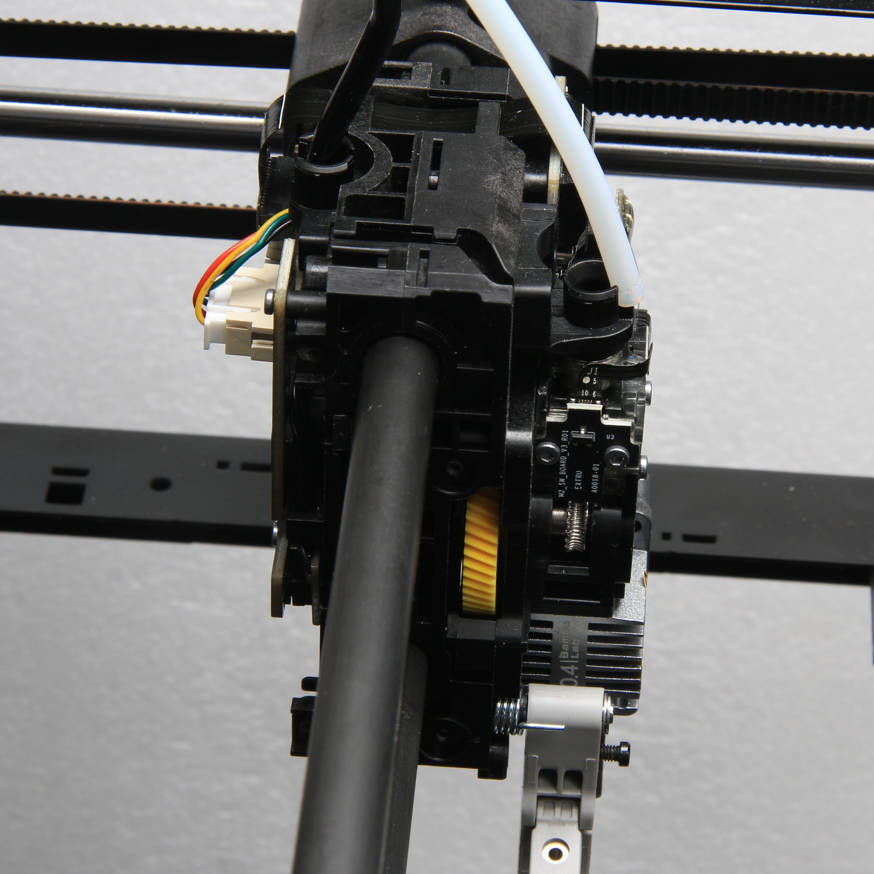 Note: If only the extruder main-board needs to be removed then only the rear housing of the toolhead is needed to be removed.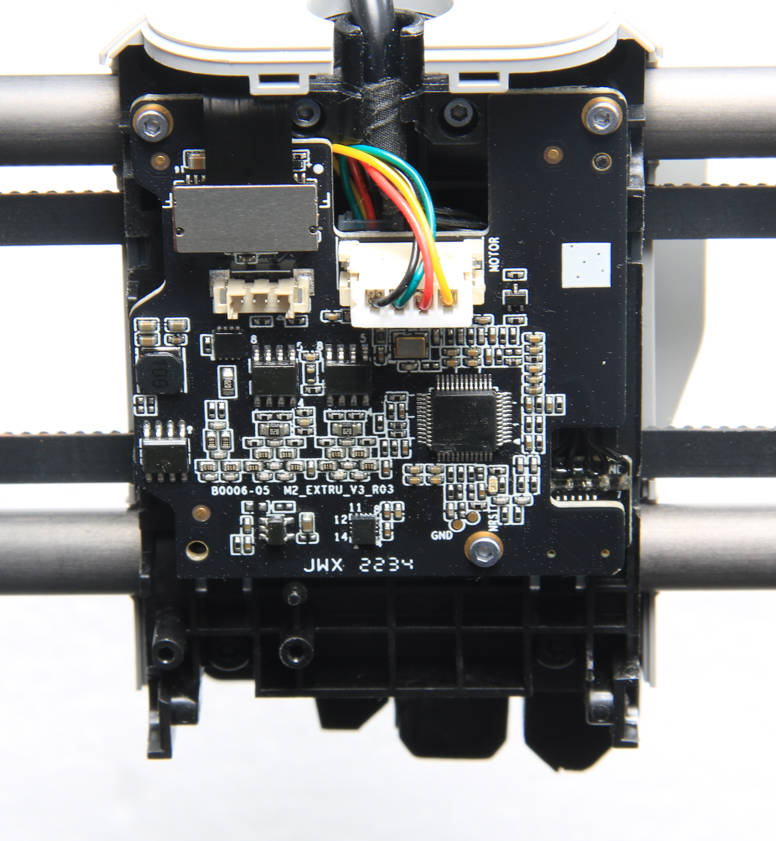 Disconnect both ends of the FPC cable for removal.
Disconnect the 3 cable connectors as shown in the image below (the hall switch cable, hotend fan cable, and the heater cable), remove the 2 screws with an H1.5 hex key and take off the interface board.
Disconnect the extruder motor cable, and unscrew the 3 screws using the H1.5 hex key.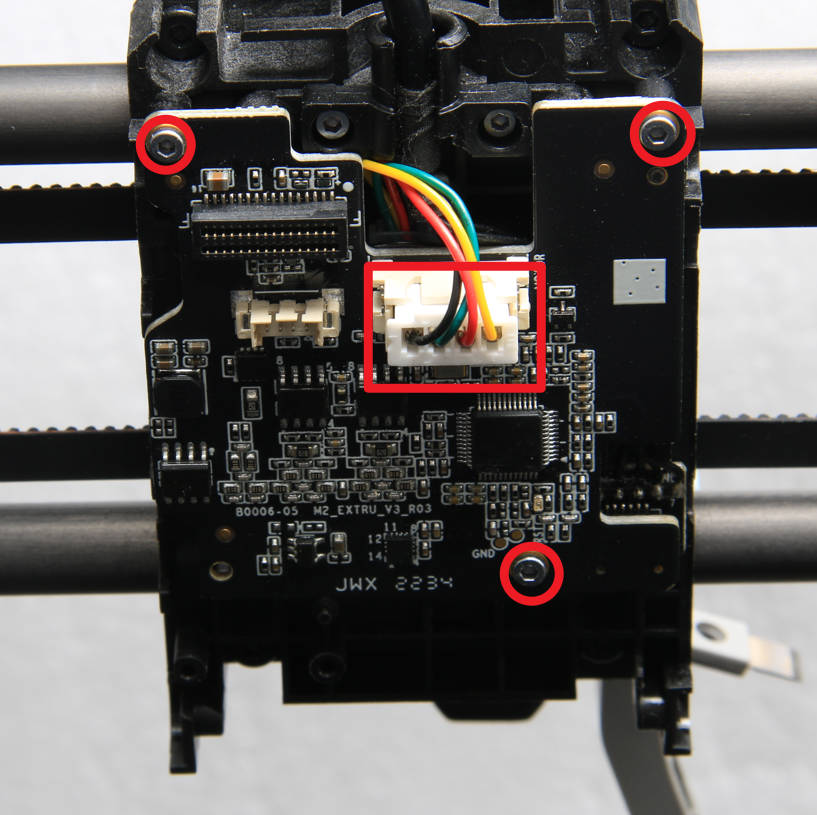 Flip the extruder board over, remove the toolhead cable, and take off the extruder board.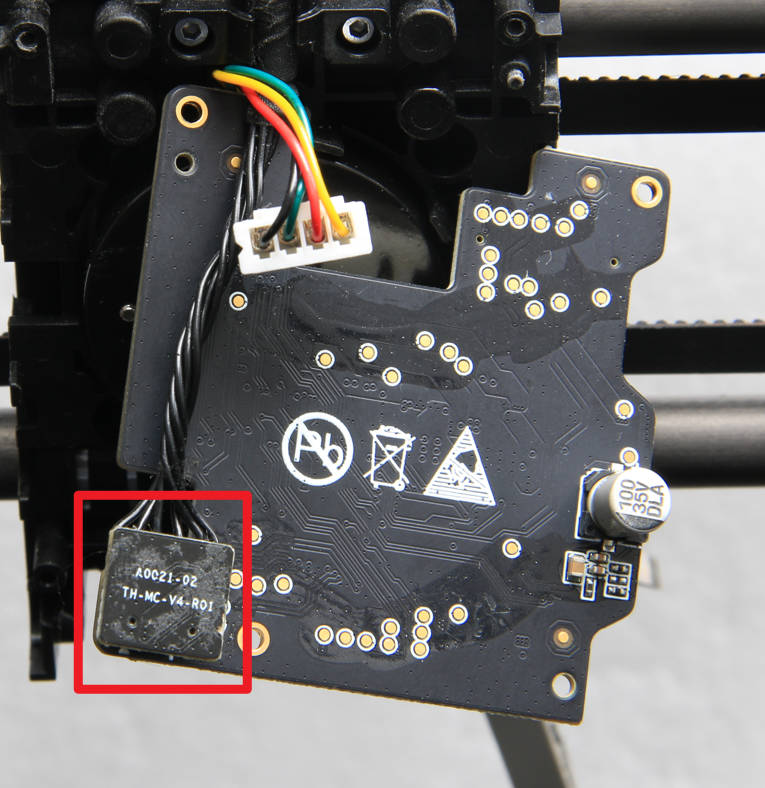 Now re-connect the cable of the tool head, and install the extruder board on the back cover of the carriage with the motor connector facing outwards.
Lock in the 3 screws back onto the board and reconnect the motor cable as shown in the image below.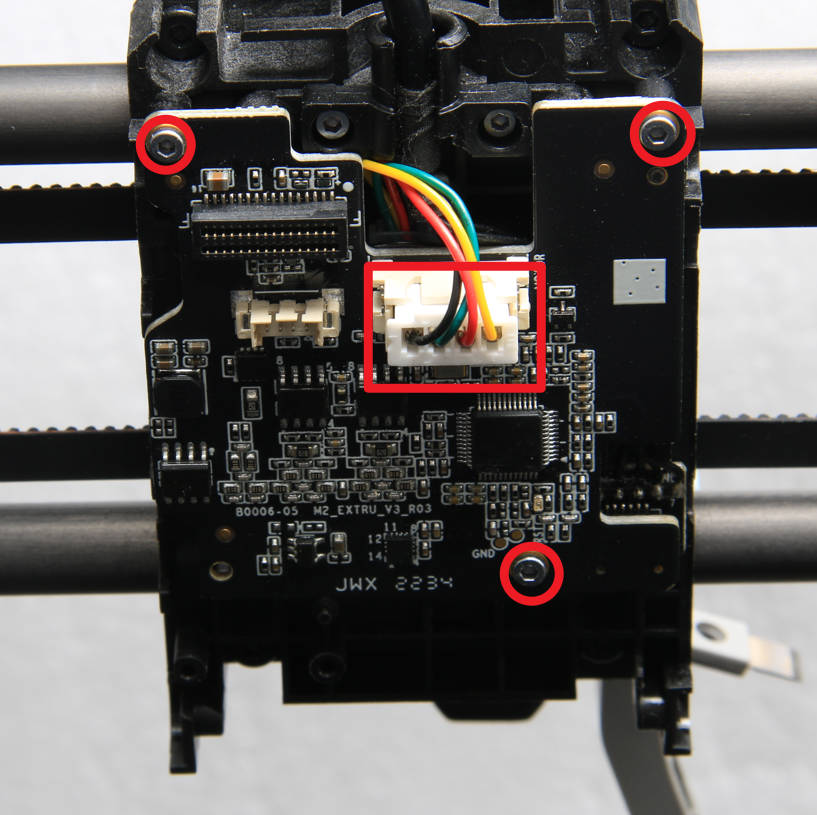 Install the extruders interface board on the front cover of the carriage, lock in the 2 screws, and proceed to re-connect the heater cable, the hotend fan cable, and the hall switch cable.
Install the connecting FPC cable in the cable groove above the carriage, and connect the two ends to the FPC connectors of the interface board and the extruder board, respectively.
Refer to The housing of toolhead to install the toolhead housing.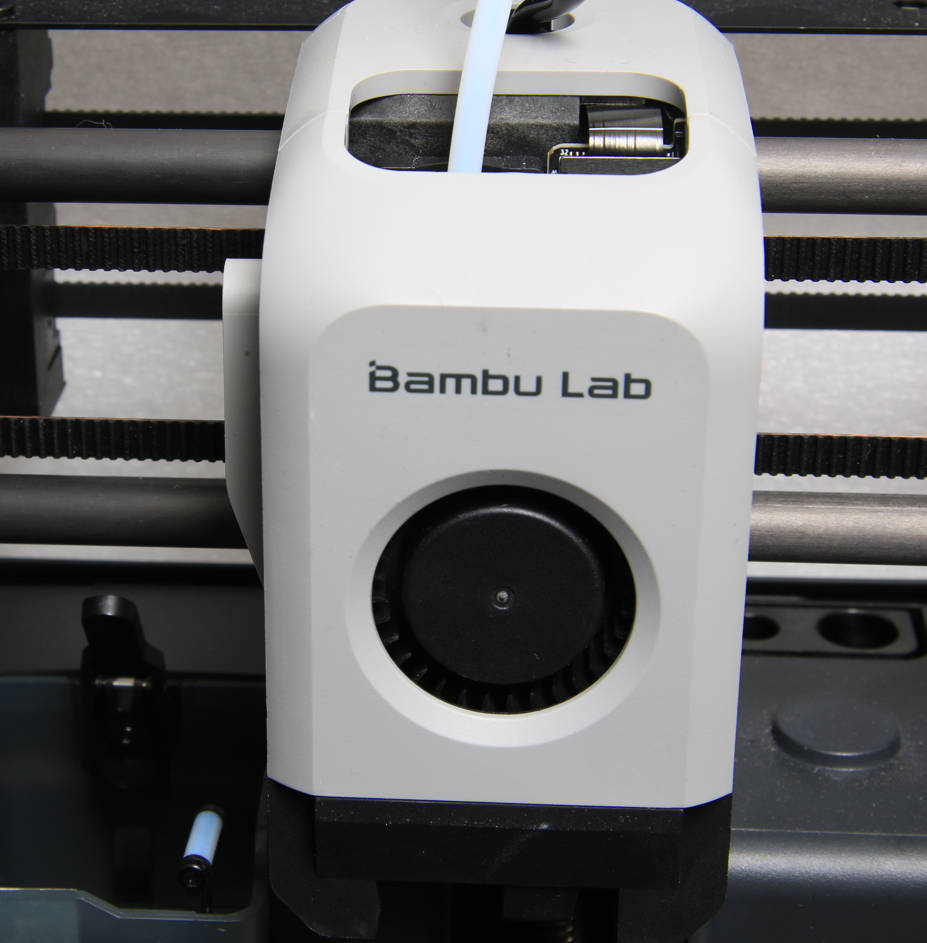 1. Visually check the appearance, to ensure that the joint positions are free of any misalignment and are flush.
2. Power on the printer and run the device self-test process. If the self-test passes, the operation is successful.