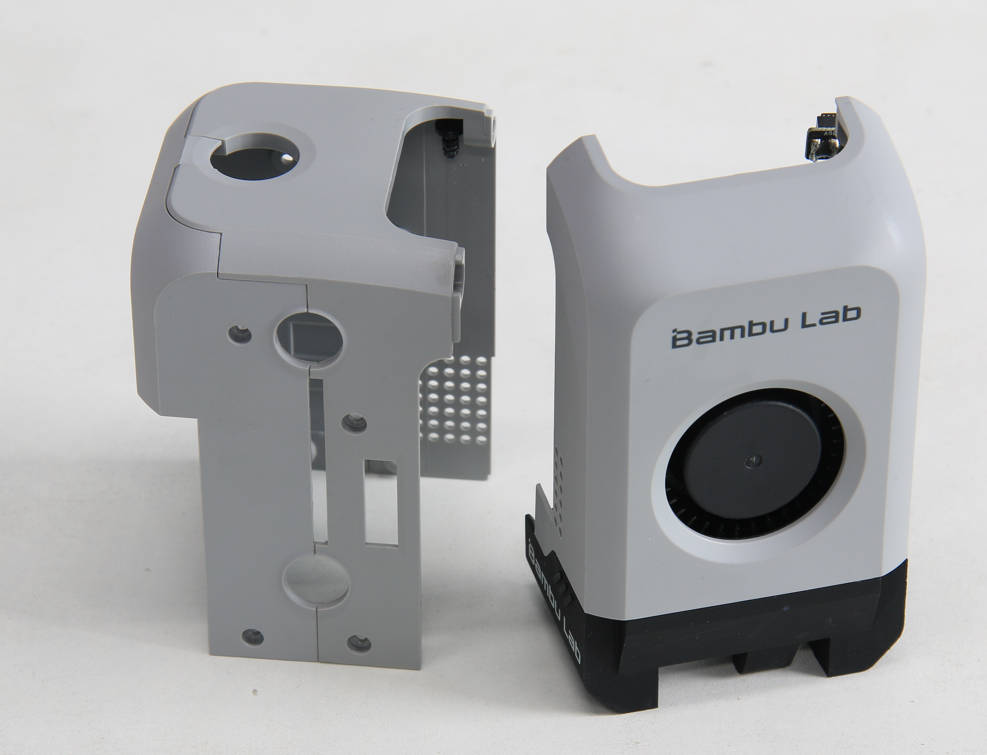 H1.5 hex key
Unload the filament and power off the printer.
Remove the front housing assembly, then disconnect the fan connector to enable the full removal of the front housing assembly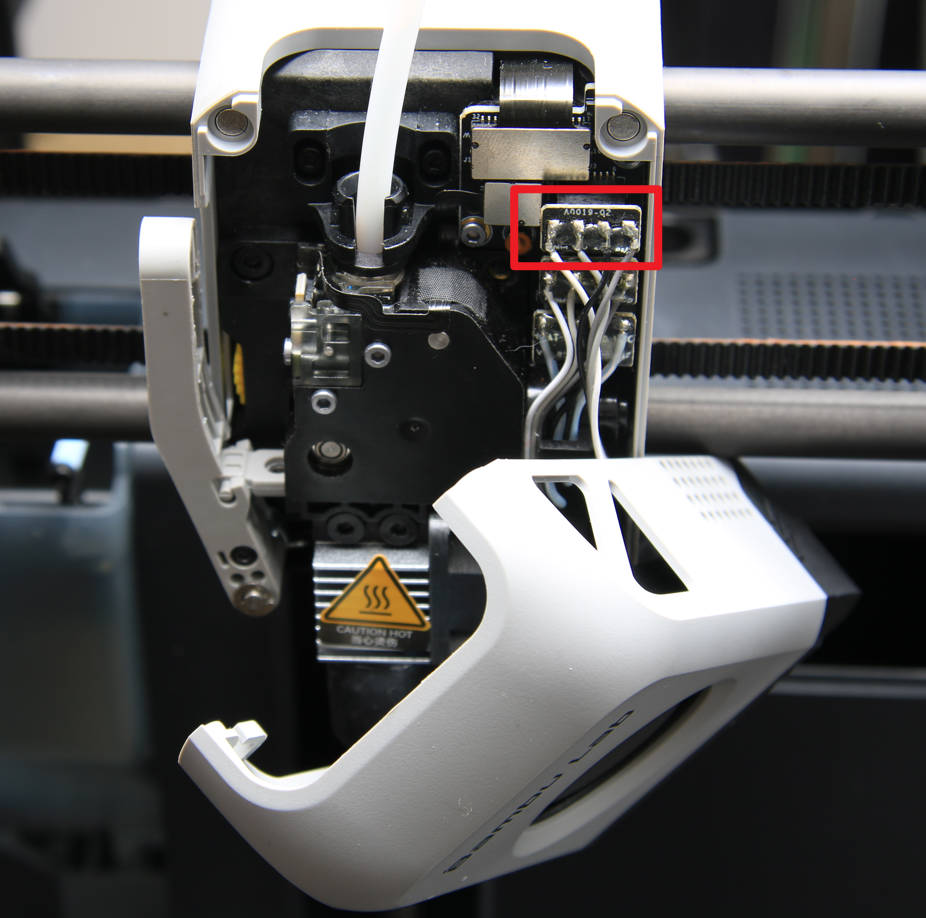 Press the pneumatic joint and pull out the filament tube gently. Please ensure it is fully pressed down for easy removal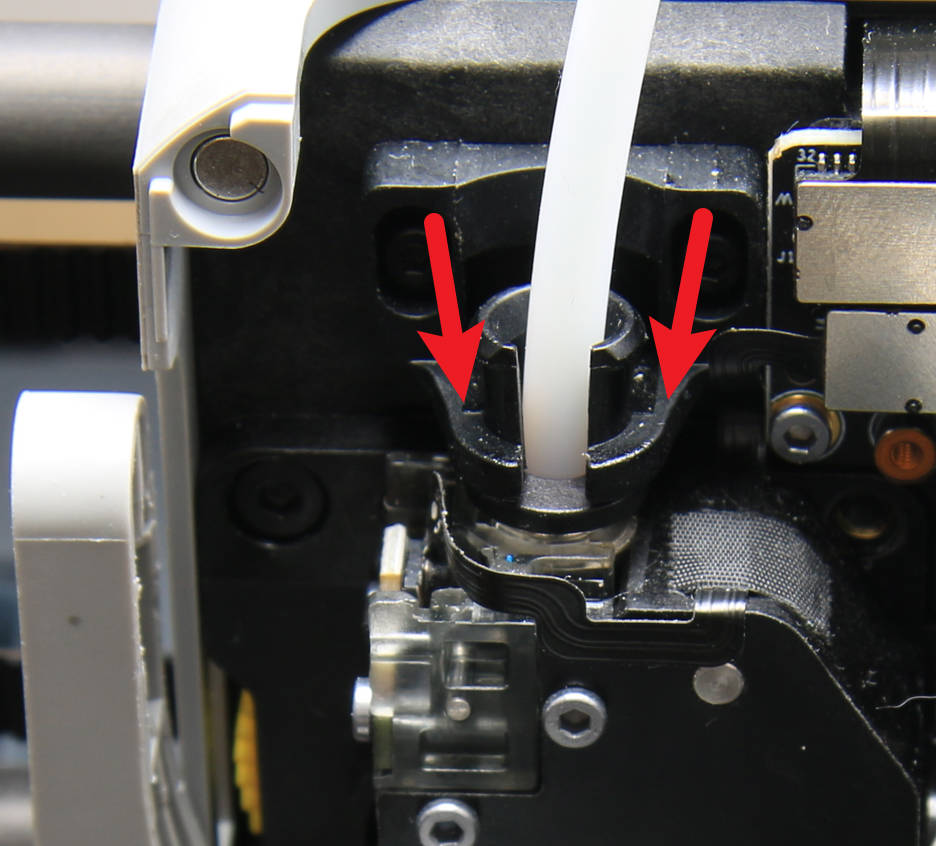 Loosen the screw (but do not remove it completely) located on the cutter lever with an H1.5 hex key
Remove the 8 screws located on the sides of the tool head (four on each side)
Separate and remove the rear housing from the middle housing.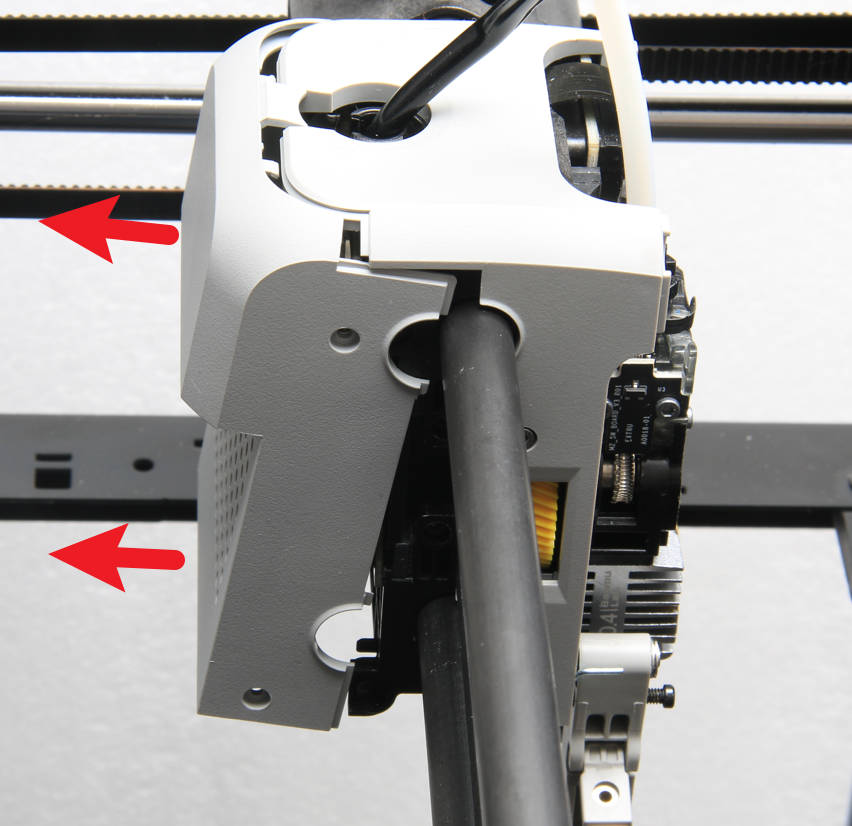 Remove the middle housing of the tool head, and please ensure you stay aware of the protruding cutter blade.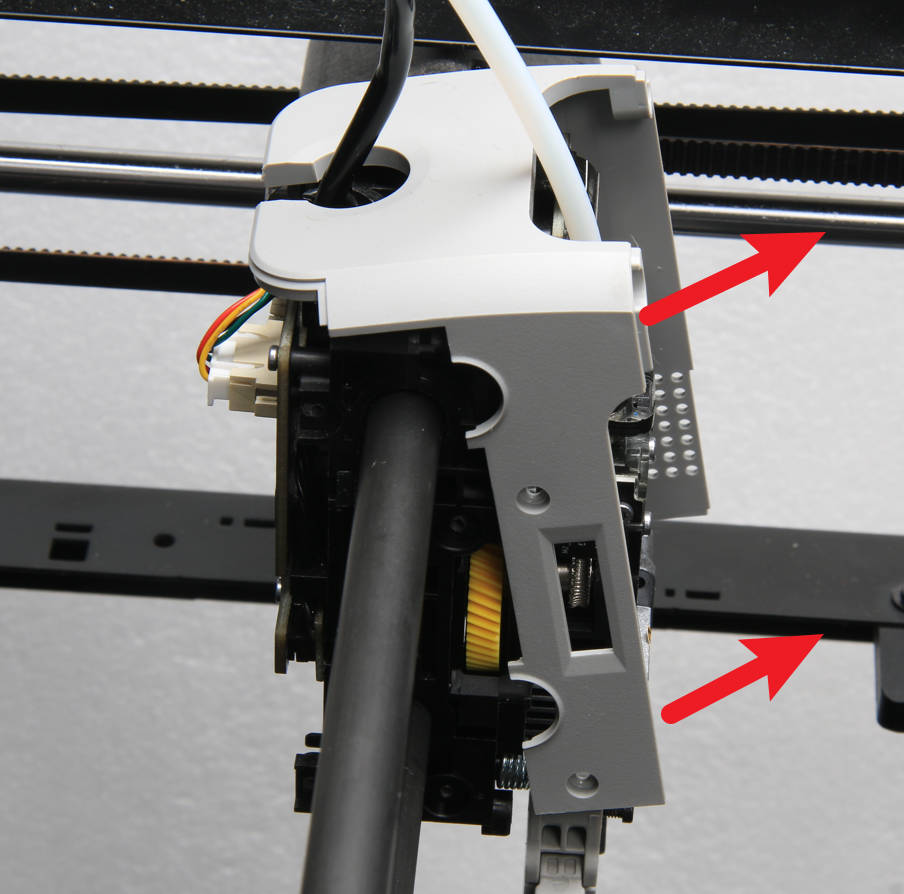 Install the middle housing, aligning the position with the cable hole, as shown in the image below.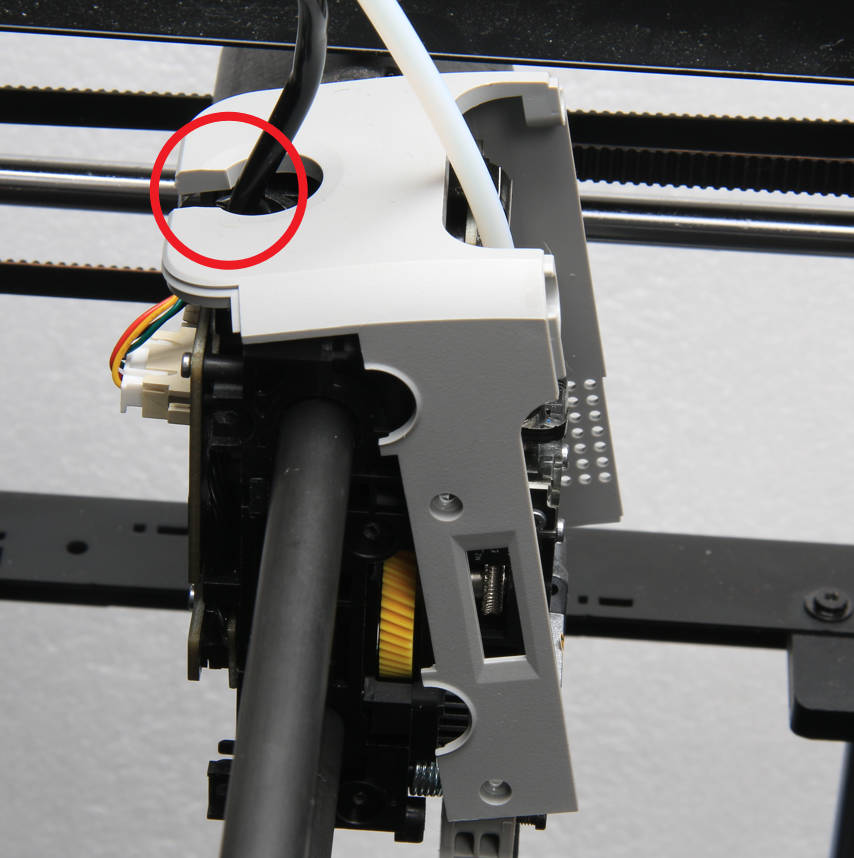 Install the rear housing ensuring the clips are properly seated with the middle housing assembly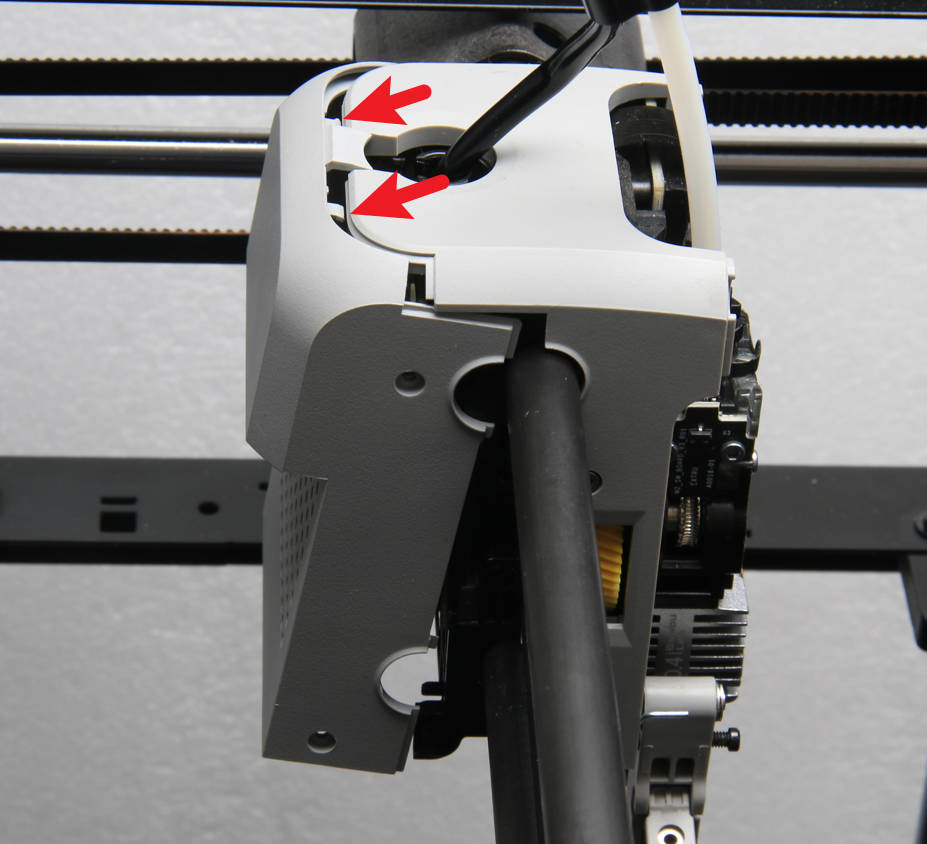 After confirming that the rear and middle housings are mounted and flush, proceed to replace the screws and tighten them.
Lift the cutter lever by hand, slide the cutter blade into the allocated slot within the extruder, and then proceed to tighten the screw on the cutter lever.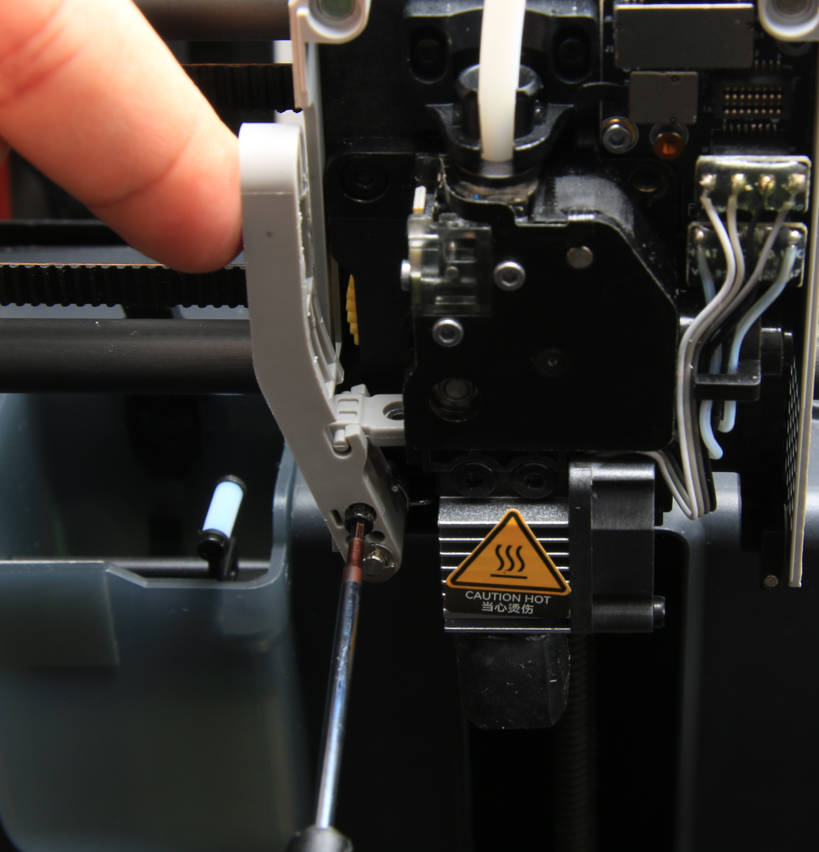 Insert the filament tube directly into the pneumatic joint and gently tug at the PTFE tube to confirm that it is correctly inserted into place.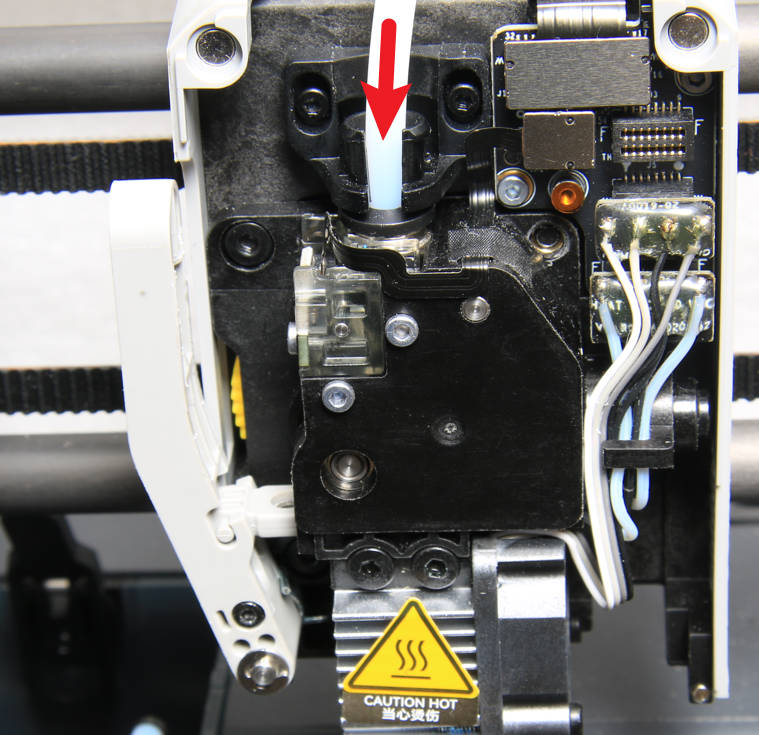 Connect the fan connector to the board and close the front housing assembly.
1. Visually check the appearance. Ensure the casing is flush and there are no misalignments or protruding areas.
2. Power on the printer, manually turn on and off the cooling fan on the screen and confirm that the fan is working normally.