To take advantage of the shared software, profiles, and accessories of X1, we recommend binding your P1 series printer to Bambu Handy and Bambu Studio for monitoring and controlling printer status and printing jobs.
Additionally, it is highly recommended that you update the printer to the latest firmware after finishing the self-test and networking.
If you run into any issues throughout the binding procedure, please refer to this article for assistance.
1: Please verify that the Bambu Handy version is 1.0.6 or later.
2: Verify Bluetooth is enabled in the mobile phone's device manager.
3: Location information is not required by the APP, although some models need this permission to be enabled by default in order for the mobile phone system to use the low-power Bluetooth service. For more information, see the picture below.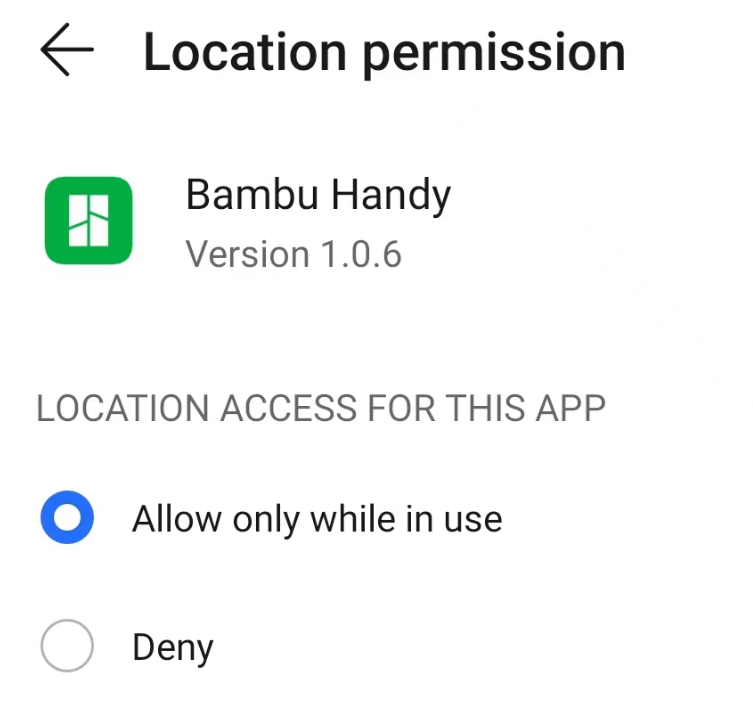 ¶ Step 2: Scan the QR code with the latest version of Bambu Handy to bind the printer.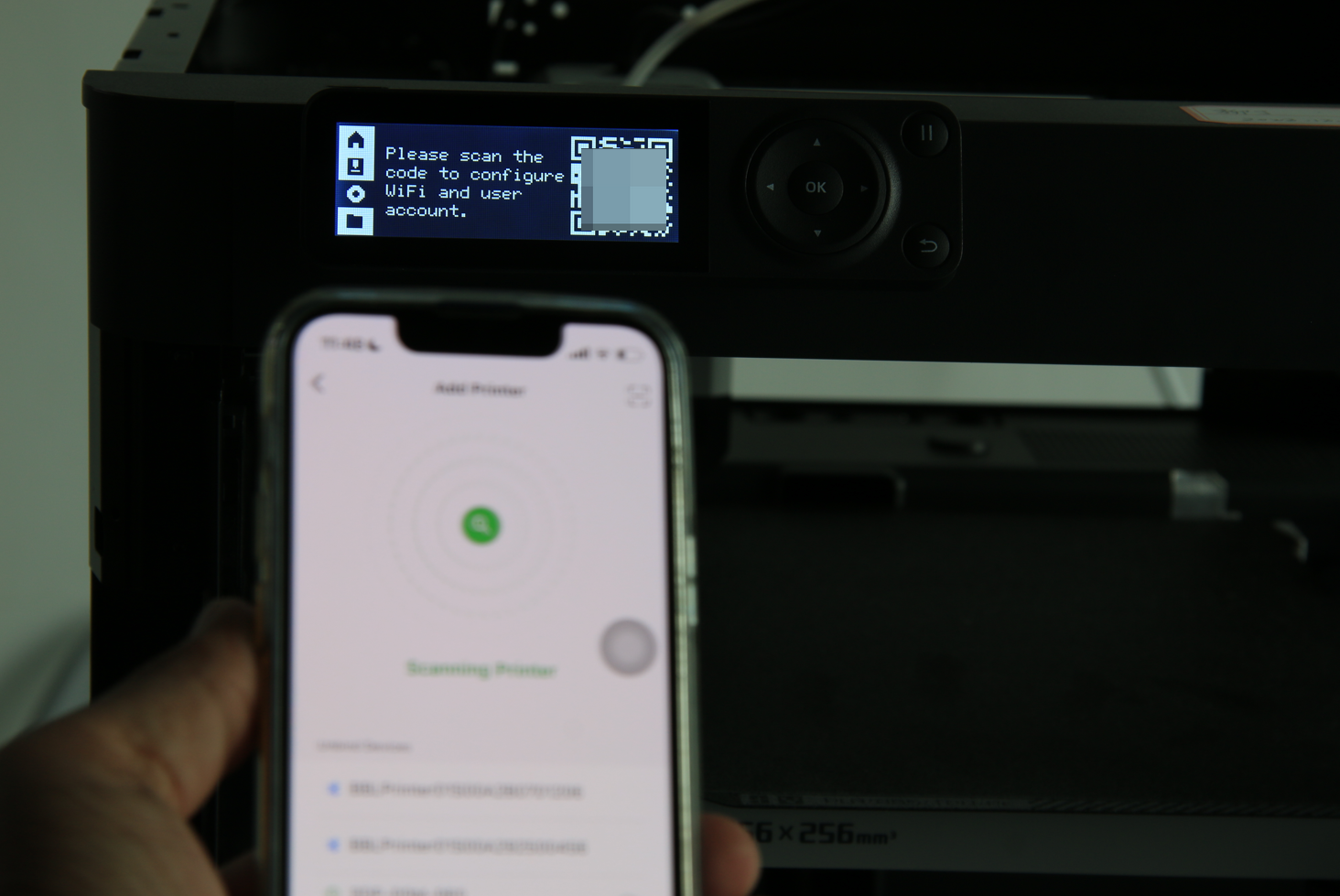 The binding process requires Bluetooth to be turned on. You can scan the QR code or choose the Bluetooth-pushed printer device directly.
¶ Step 4: When the binding is successful, return to the up-step menu where you can see the network setup information and bound account details.
¶ Step 5: After the binding is complete, you can use Bambu Handy to monitor and manage the printer's status.
¶ Step 6: Additionally, you can log in to Studio and send print jobs using Bambu Studio.