To replace the filament on the Bambu Lab P1P, follow these steps: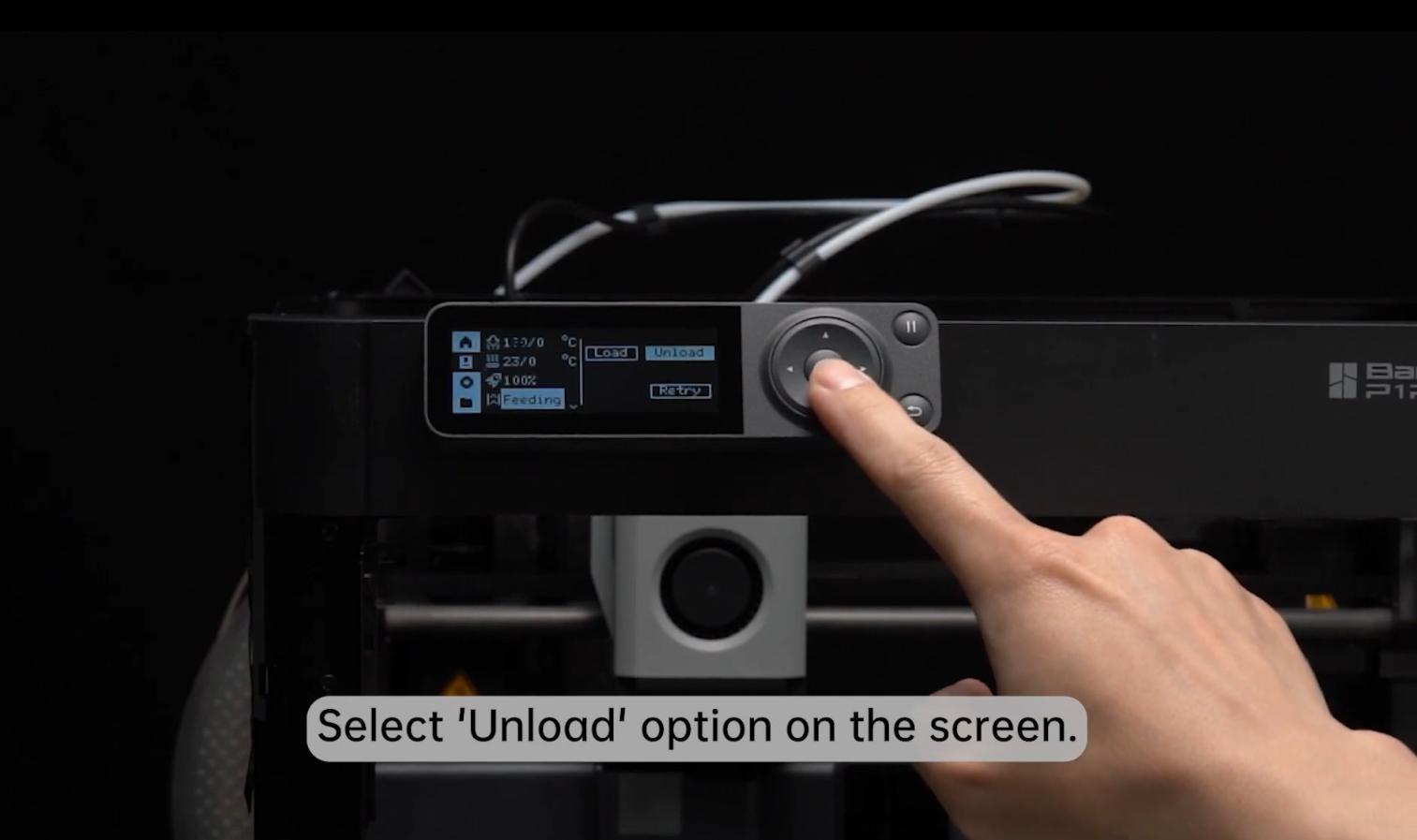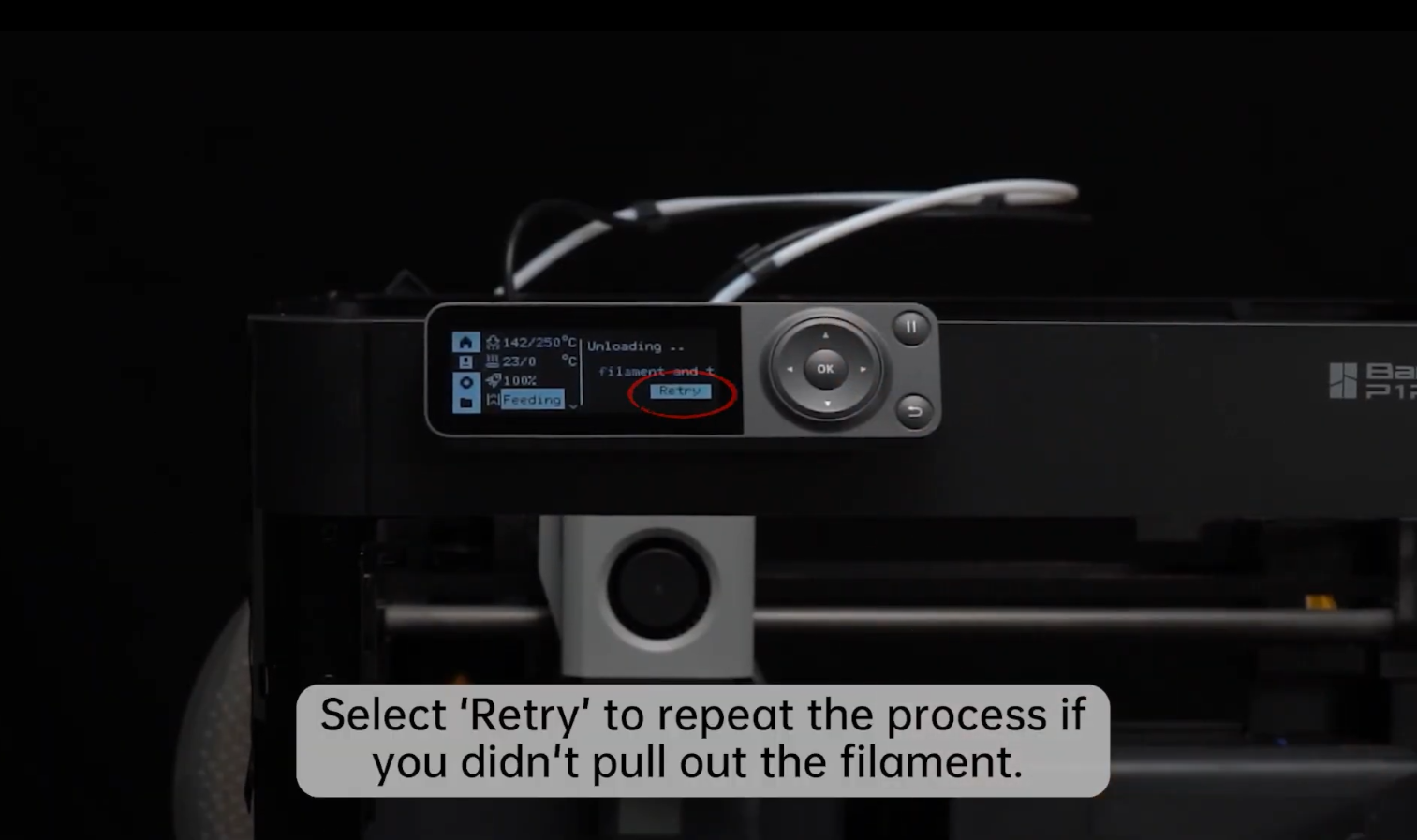 That's it! Now you can start printing!
In the current firmware version, 01.02.02.00, the "load" / "unload" buttons can cause a layer shift. This issue will be solved in the next firmware.
For 01.02.02.00, we advise not to use the "load" / "unload" option, for example, when changing filament during a paused print. You can use the extruder "feed" and "retract" buttons on the printer screen or in the Handy App.