To replace the filament on the Bambu Lab P1 series, follow these steps: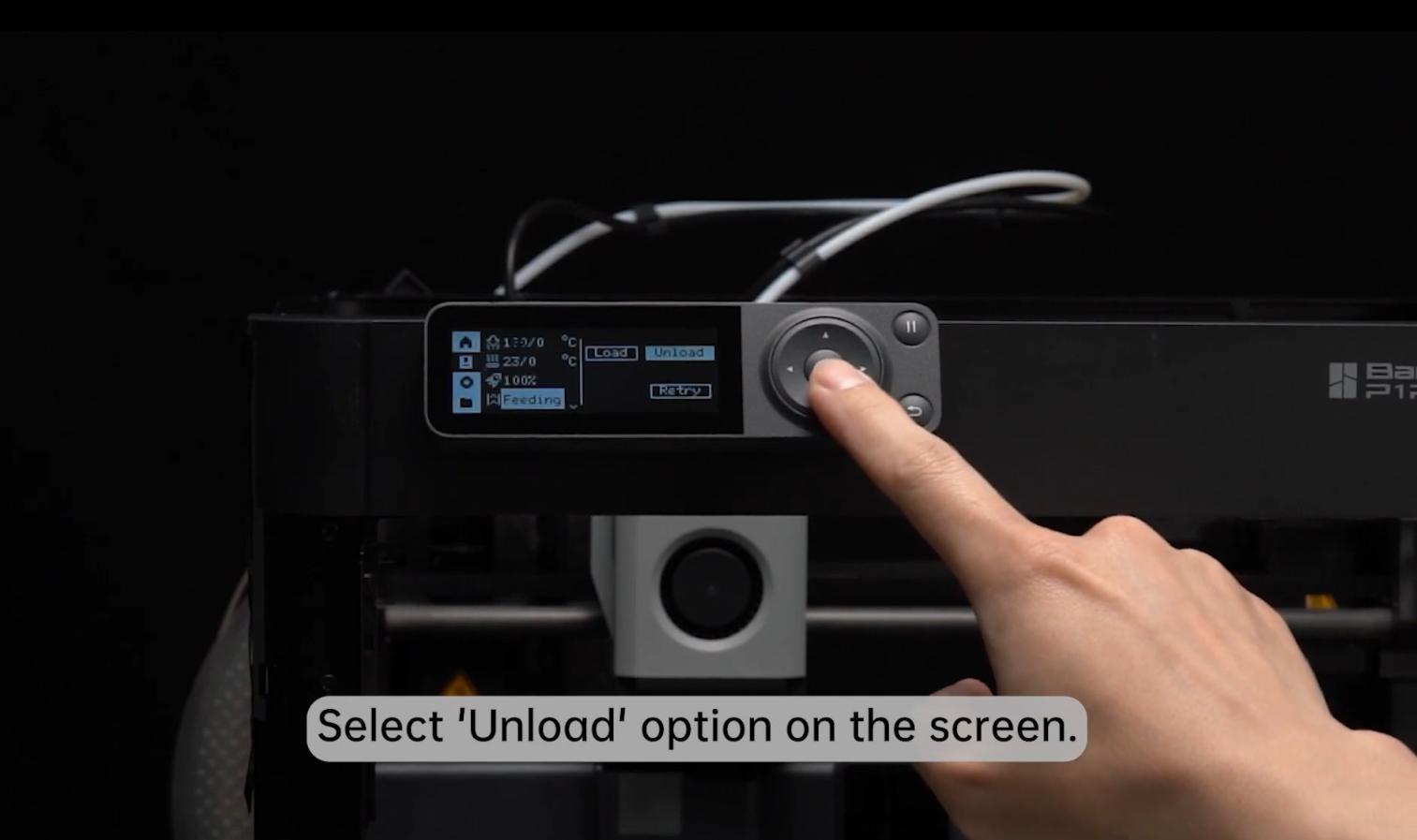 ¶ 2. After completing the first step, you need to pull out the filament to complete the unloading process manually. Please manually pull out the filament as soon as possible according to the tips on APP/Studio. If the nozzle temperature is maintained at 142℃ and does not decrease, it means that there are remaining filaments in the extruder e, and the unloading is considered incomplete.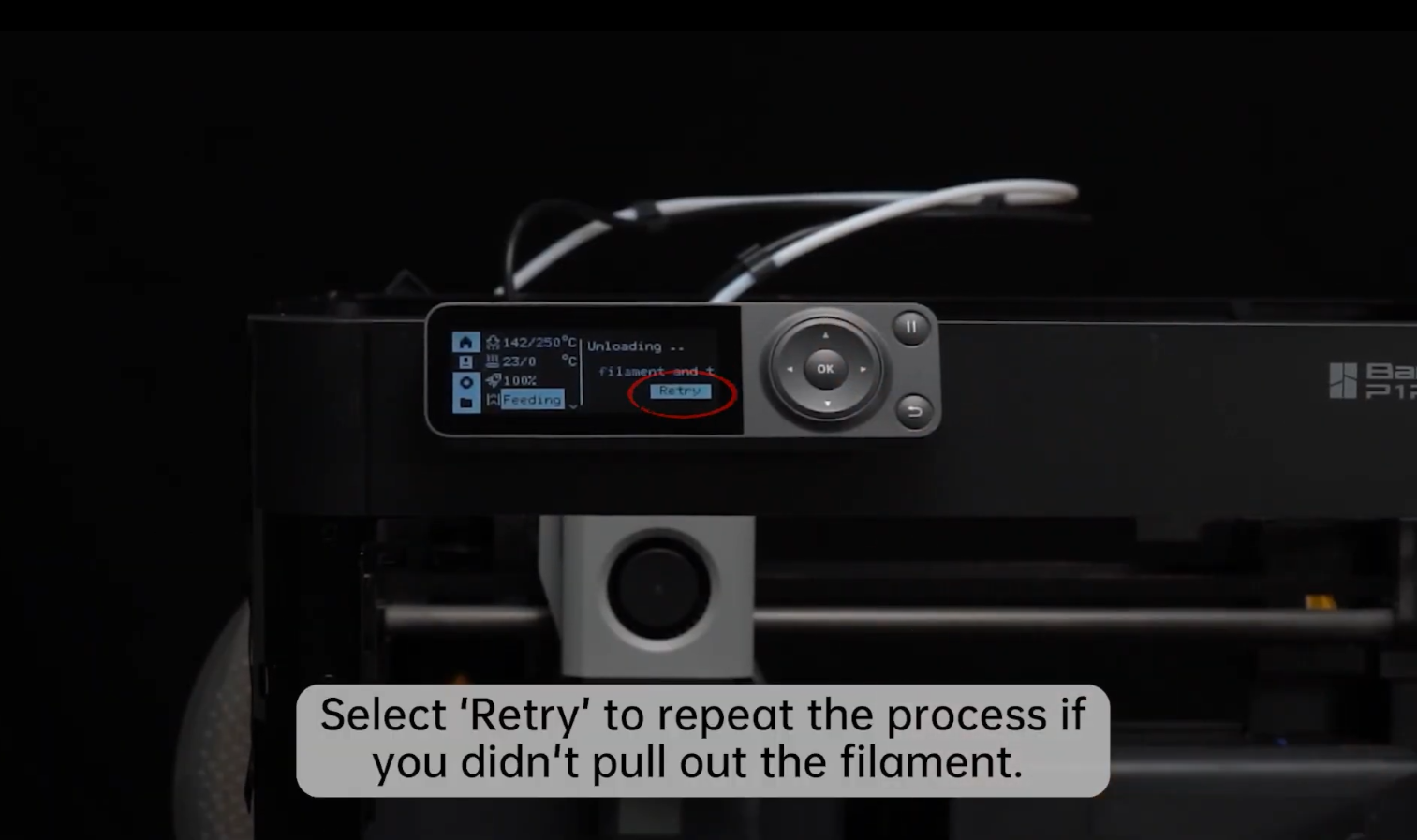 That's it! Now you can start printing!
In the current firmware version, 01.02.02.00, the "load" / "unload" buttons can cause a layer shift. This issue will be solved in the next firmware.
For 01.02.02.00, we advise not to use the "load" / "unload" option, for example, when changing filament during a paused print. You can use the extruder "feed" and "retract" buttons on the printer screen or in the Handy App.