Bambu Studio provides a planar cut tool. It allows users to rotate the cut plane to any angle and change its position freely. It can be useful in the following cases:
a model is too big to be printed for the current printer
create a flat bottom for easy printing
you only want to print a part of a model
Select an object, open the Cut tool from the toolbar, or with C key.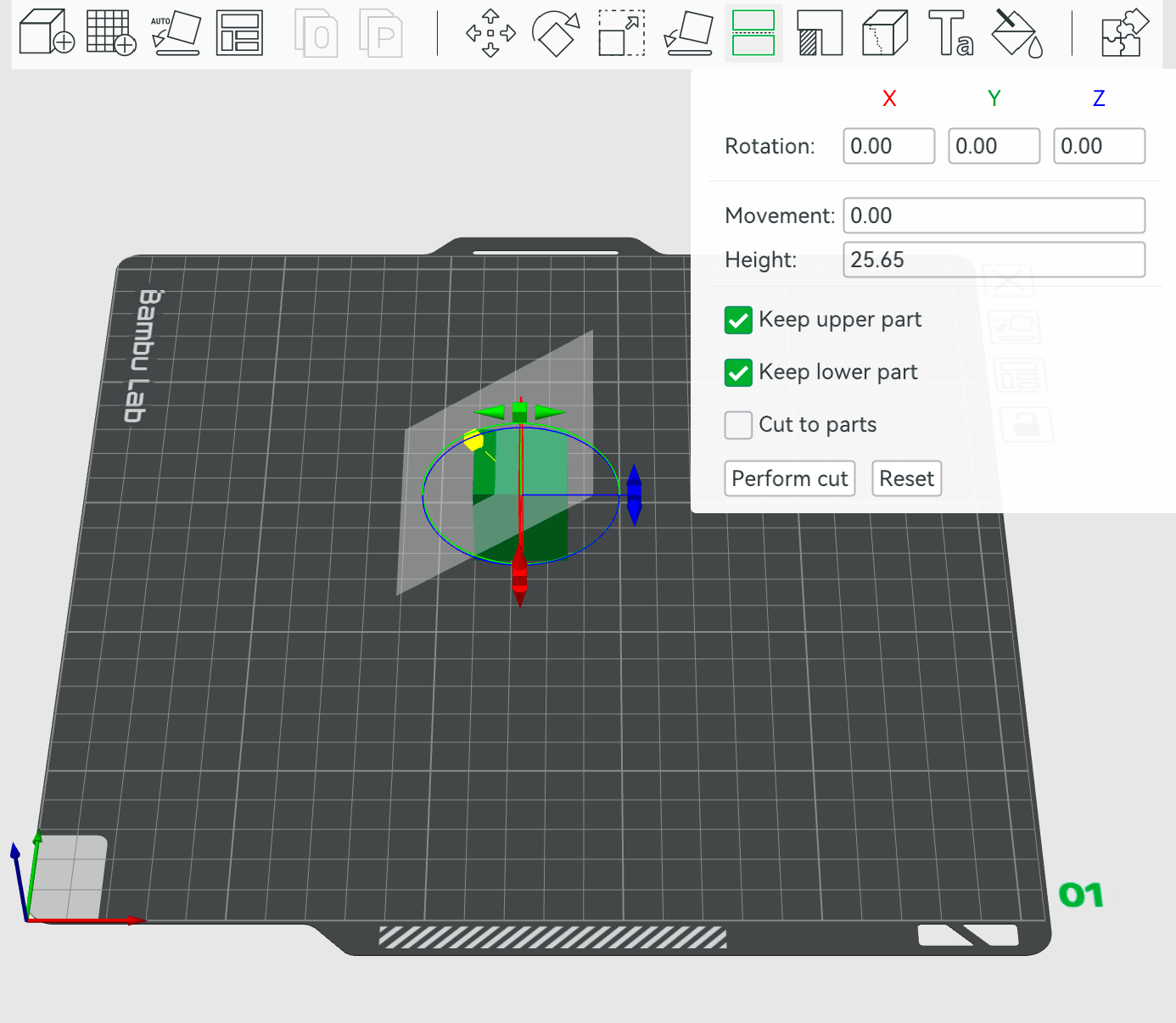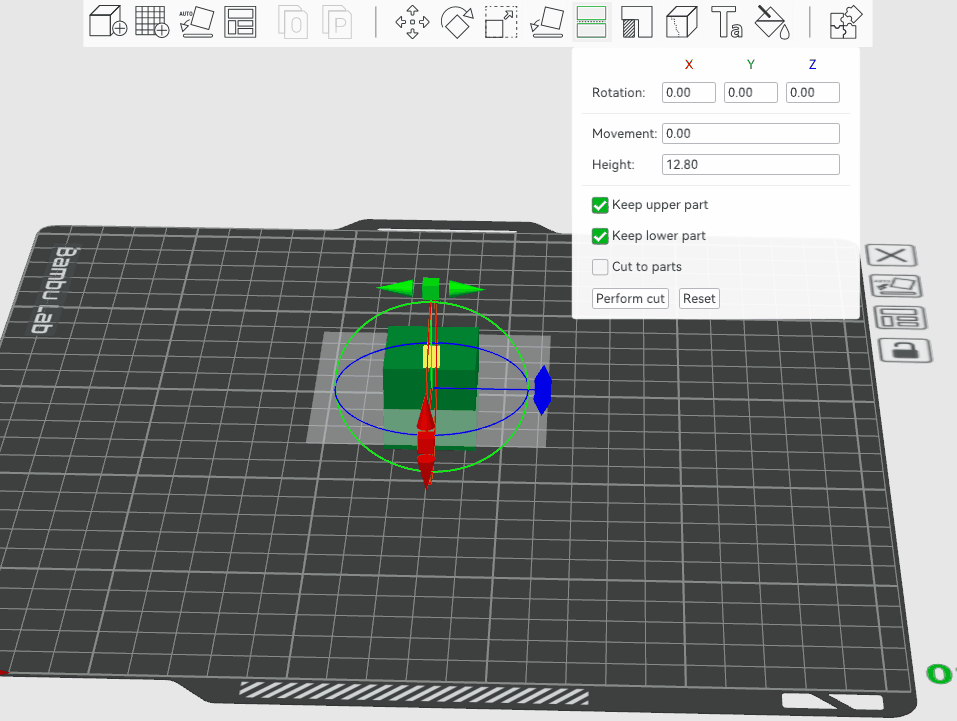 You can rotate the cut plane around X, Y or Z-axis by grabbing one of the axes handles.
Alternatively, You may also enter exact value in degrees [°] in the Rotation input boxes of the context menu. It is a relative rotation from the object's current orientation and will be reset to 0 after the rotation is performed.
You can adjust the position of the cut plane by grabbing the yellow cube handle and dragging it along its normal direction.
Alternatively, you can also enter an exact value [mm] in the context menu.
Movement is the relative offset from the plane's current position. It will be reset to 0 after each movement action.
Height is the absolute height of the middle point of the cutting plane. It would be very useful when you want to cut an object at a specific height.
You can also hold down the "shift" key and drag the mouse while holding down the left mouse button to define a cutting plane quickly. The cutting plane will be perpendicular to the current view.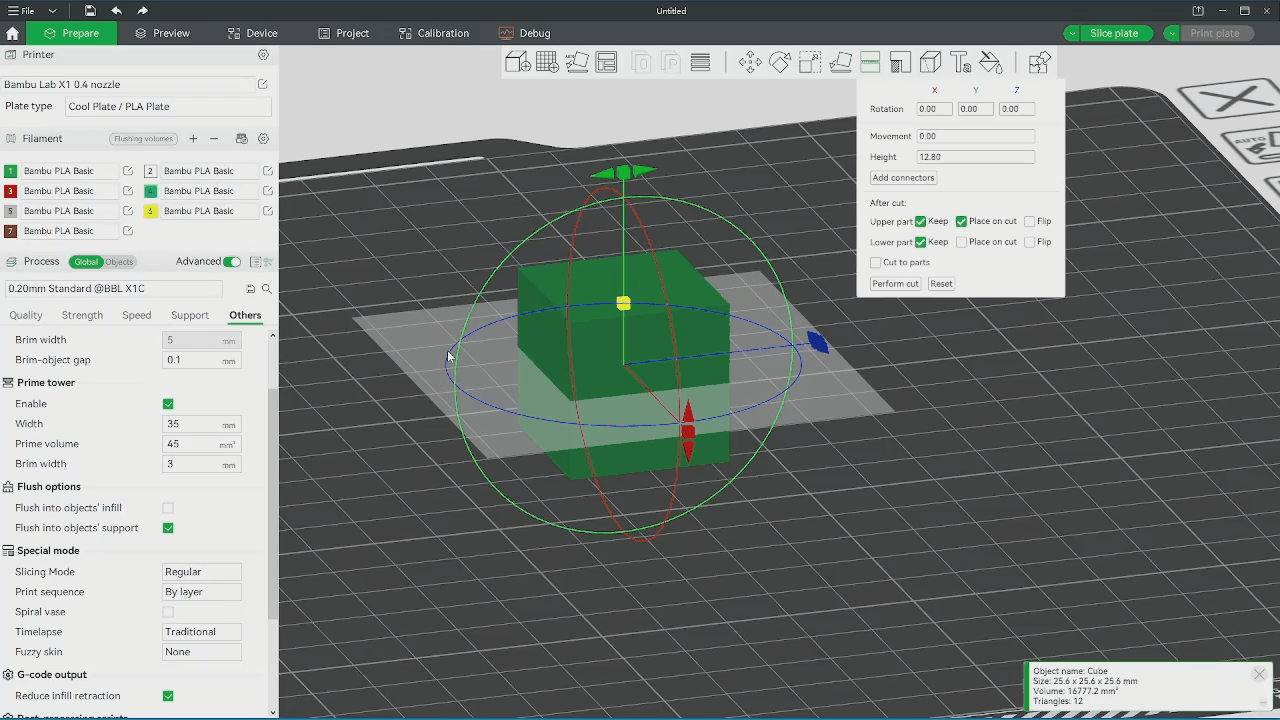 After cutting, the object will be split into two parts. By default, both parts are kept, but you can also discard either the upper or the lower part by toggling off the Keep upper part or Keep lower part.

It is supported to cut the object into multiple objects(default) or a multi-part object. multi-part object can be useful in color printing. Here is an example.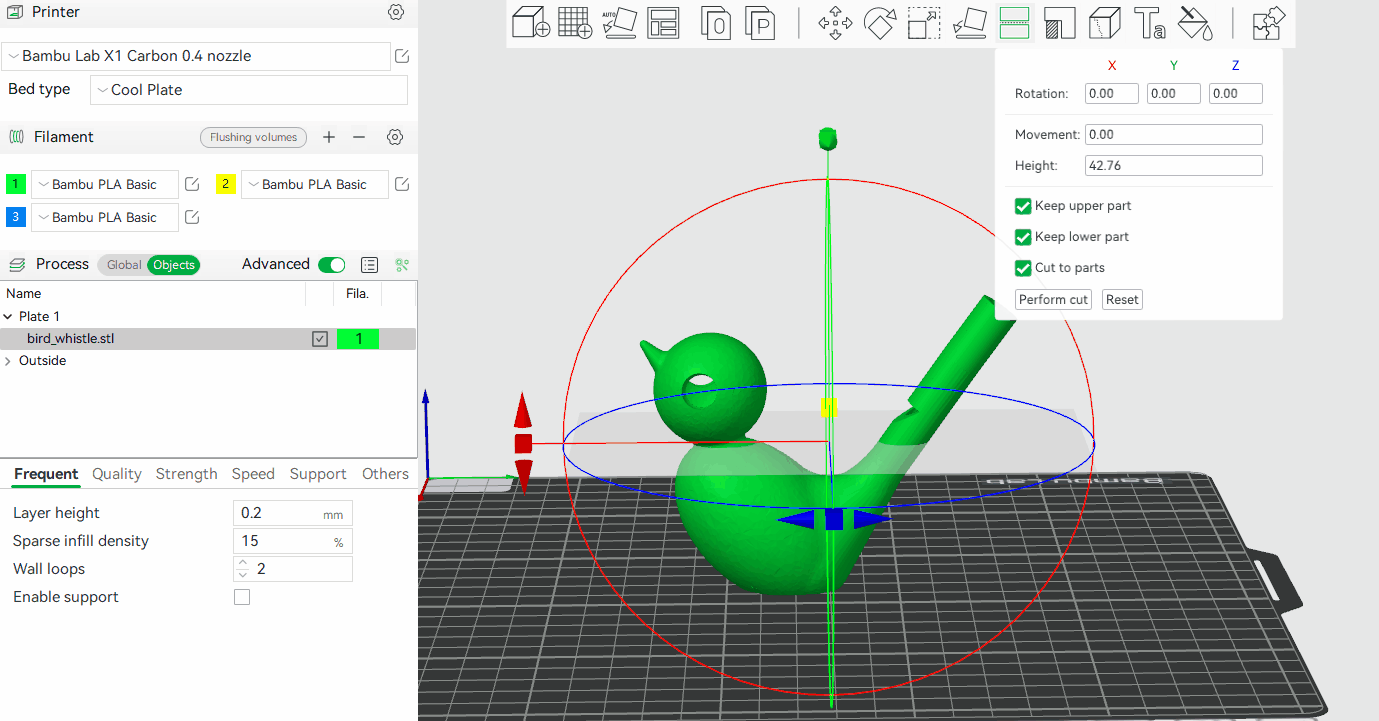 Tips: in this example, we use numeric shortcut keys to quickly assign the filament for each part.
It supports adding and customizing connectors to connect separated parts, ensuring that separated objects can be reassembled after cutting.
At present, the connectors that can be added are Plug and Dowel, as shown below: