HMS_0300_1200_0002_0001 The front cover of the toolhead fell off
"Printing was paused because the front cover of the tool head fell off. Please mount it back and click the resume icon to resume the print job "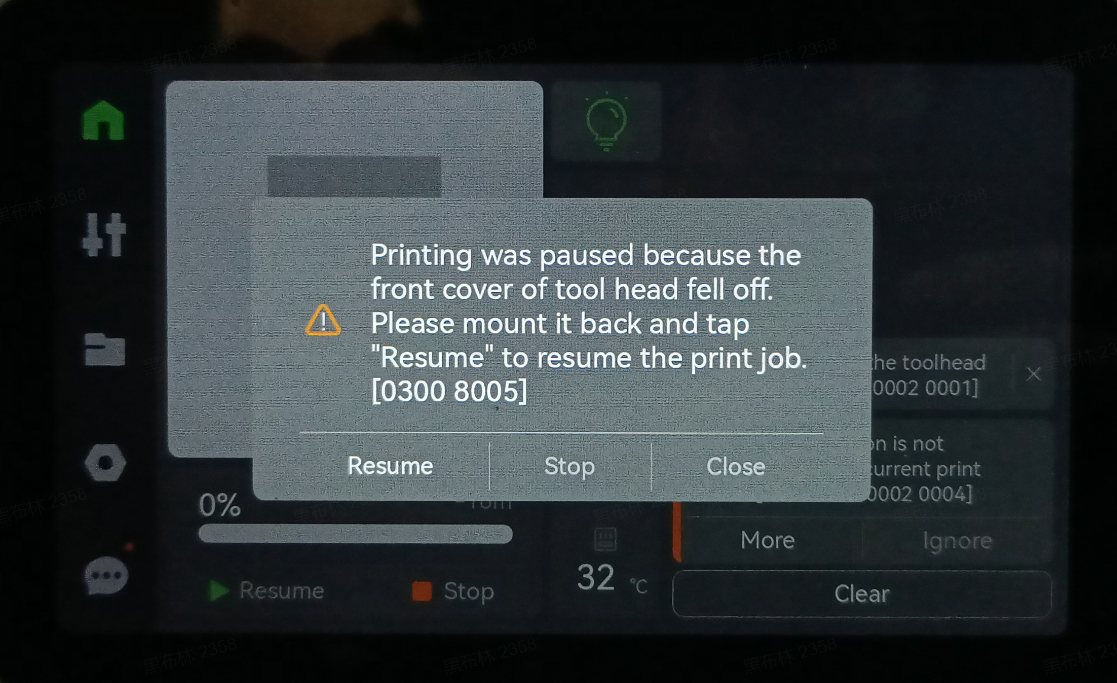 The front cover and the tool head are adsorbed together by magnets, with a total of 8 magnets on both sides.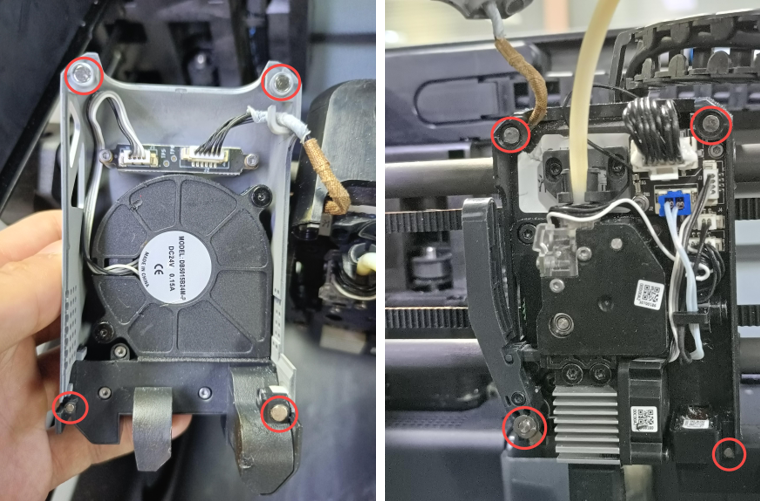 There is a Hall sensor at the top right of the TH board, which determines whether the front cover is off by detecting the hall value of the magnet in the top right corner.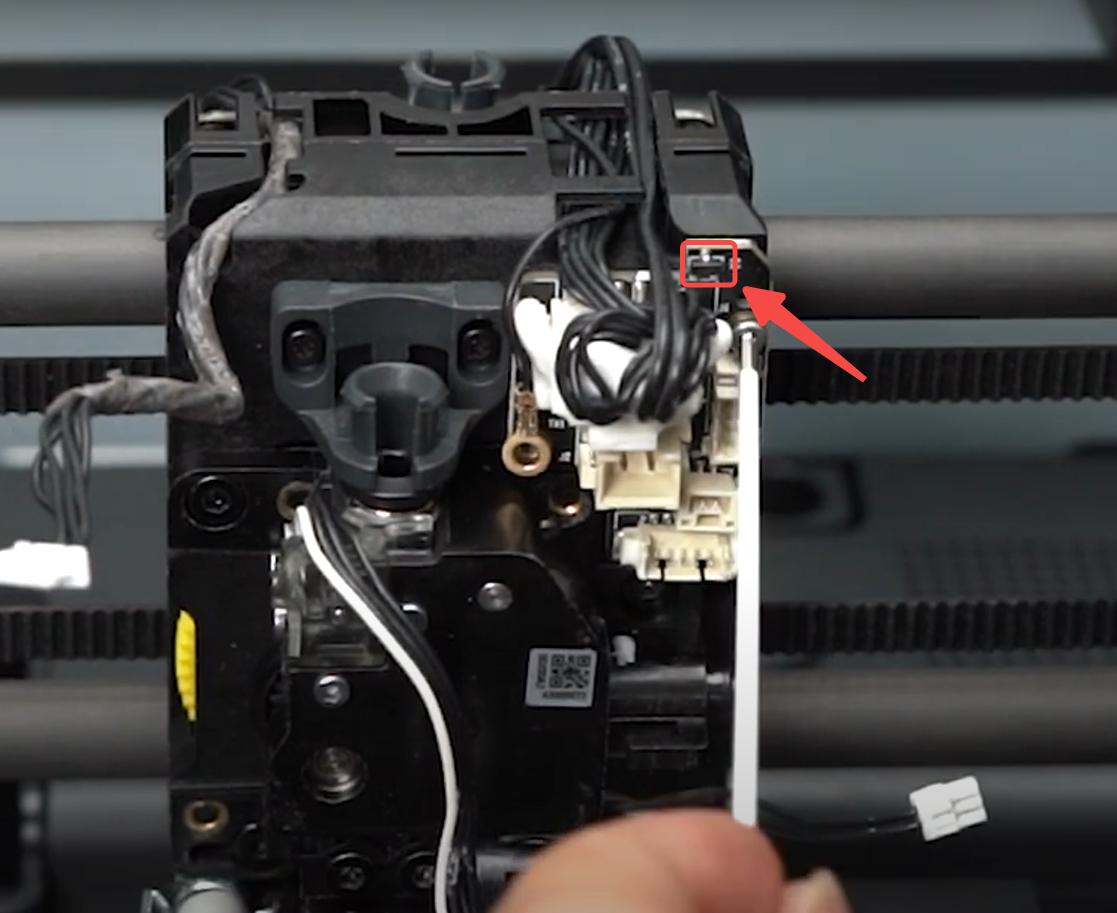 Please click the " Resume " button to continue if the printing model is normal and the front cover does not fall off, please click the "Resume" button to continue.
If the front cover doesn't fall off, but there are repeated false alarms of the front cover felling off, sometimes it is caused by a falling magnet or loose screws holding the TH board. You need to ensure the tool head magnets are still there. Then check if the screw holding the PCB (in the picture below) is loose; if so, please tighten it.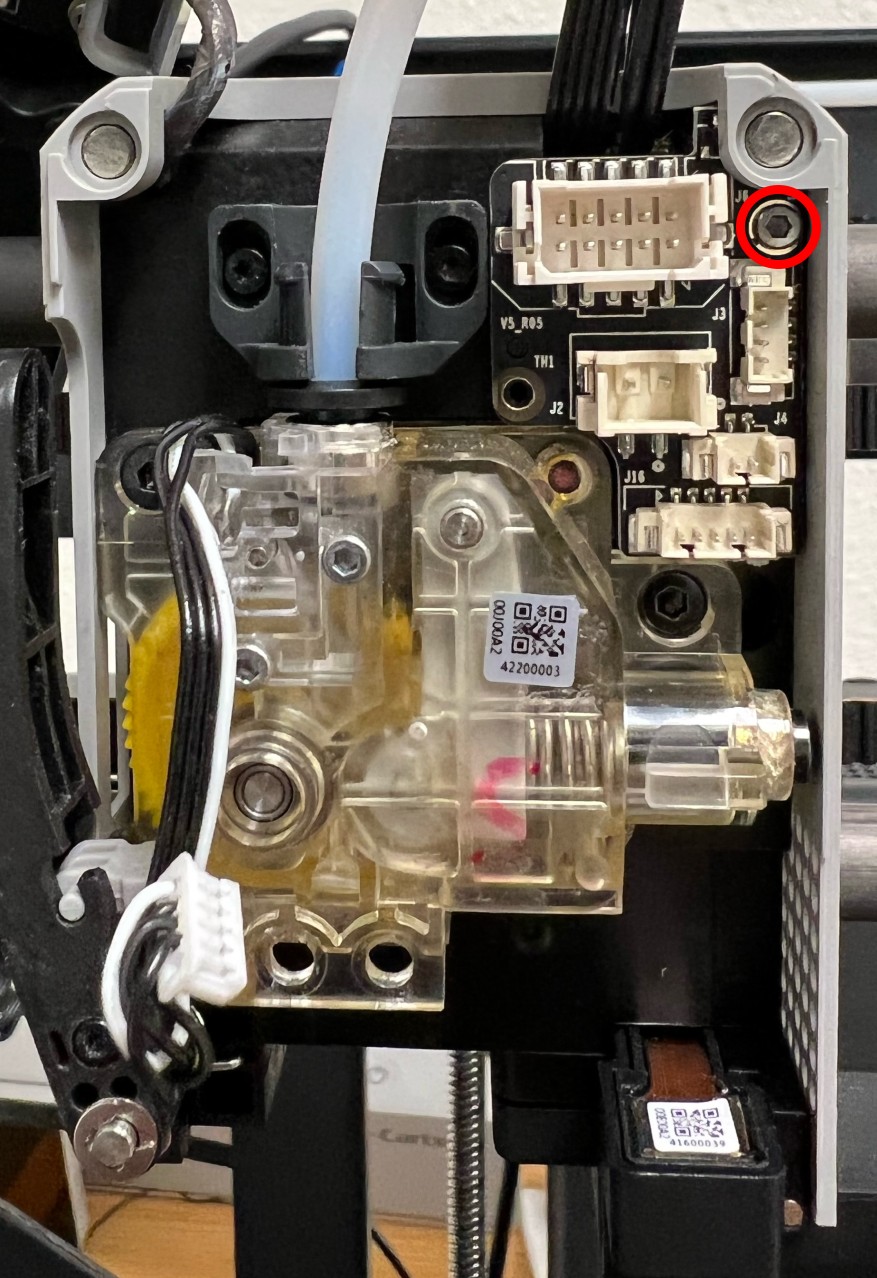 And the false alarm could also be caused by poor contact or damage to the connector. Please try to re-plug the 10-pin connector(sometimes it needs to be re-plugged several times) in the picture below. You need to remove the silicone with tweezers before re-plugging it. If the error persists, please contact the customer support team.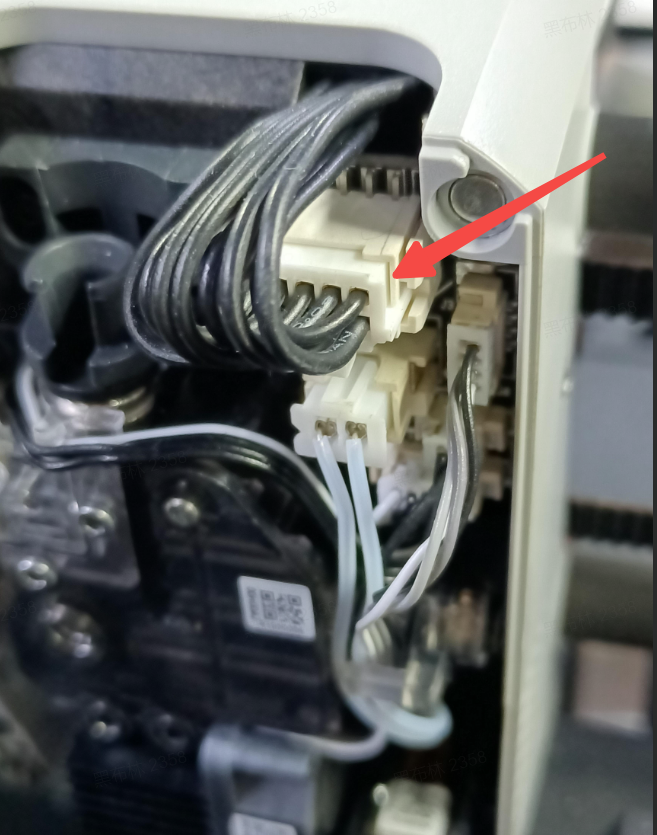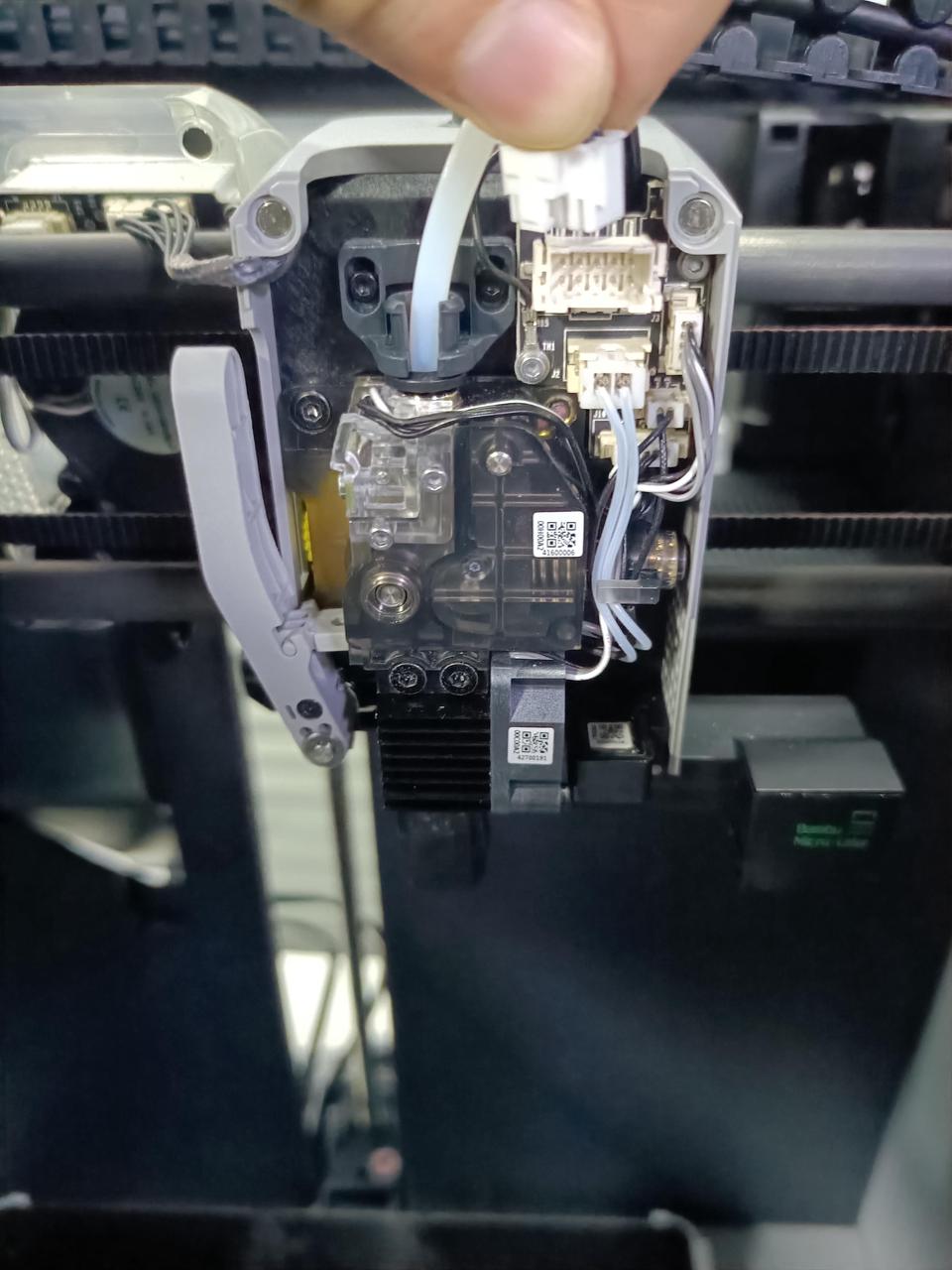 If your X1 series printer has a V9 TH board, please replug both ends of this FPC.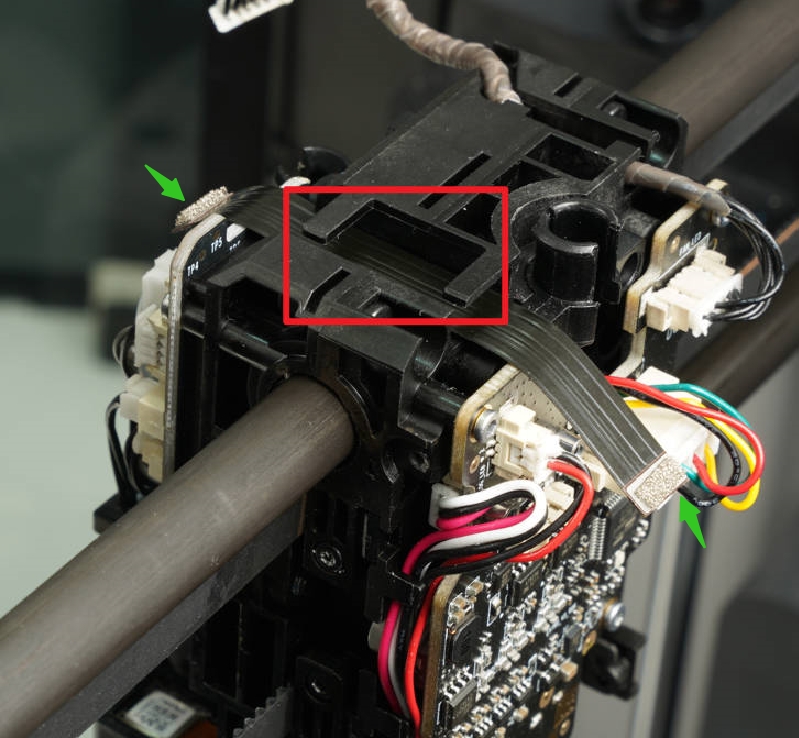 Replacing the toolhead TH board assembly (V8)| Bambu Lab Wiki
Replace the toolhead boards (V9) | Bambu Lab Wiki
If your printer model is P1P, please replug both ends of this FPC.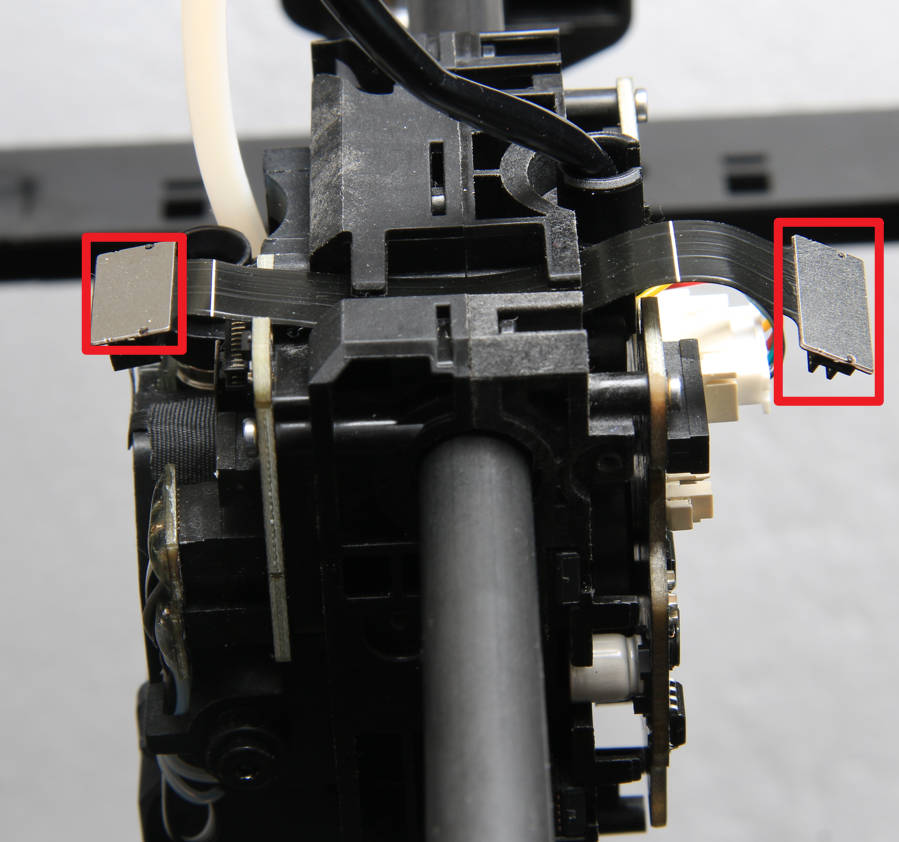 If the front cover does fall off (as shown below), please manually put the front cover back to the tool head first. If the front cover fells off during the printing, it is possible that the tool head hit something on the heat bed and the front cover was touched off. We suggest you turn on the video function before printing, and if the front cover comes off again, you can send the corresponding video and log files to our customer support team for analysis.