Printing with PA-CF has these common problems:
The material is prone to moisture, resulting in poor print quality (with the elephant foot effect)
It can easily cause clogs when printing
Can have poor bonding between layers when printing
¶ Solutions and Suggestions
Check if the package of the filament is intact. If not, please dry it before printing.
Dry the filament before printing as long as you are not sure if the filament is damp.
Store the filament in an airtight container/bag with effective desiccant. This will help keep the filament dry for about 2 weeks.
If storing it with AMS, ensure the desiccant is effective, and always remember to keep the AMS buckled. If the desiccant is found to be ineffective (turning from power-like to lumpy or pasty), please replace the desiccant and dry the filament before the next printing.
Drying condition for Bambu PACF: 80℃, at least 8 hours. A comparison of the print quality before and after drying: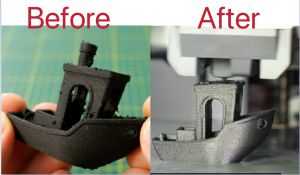 The state of AMS desiccant: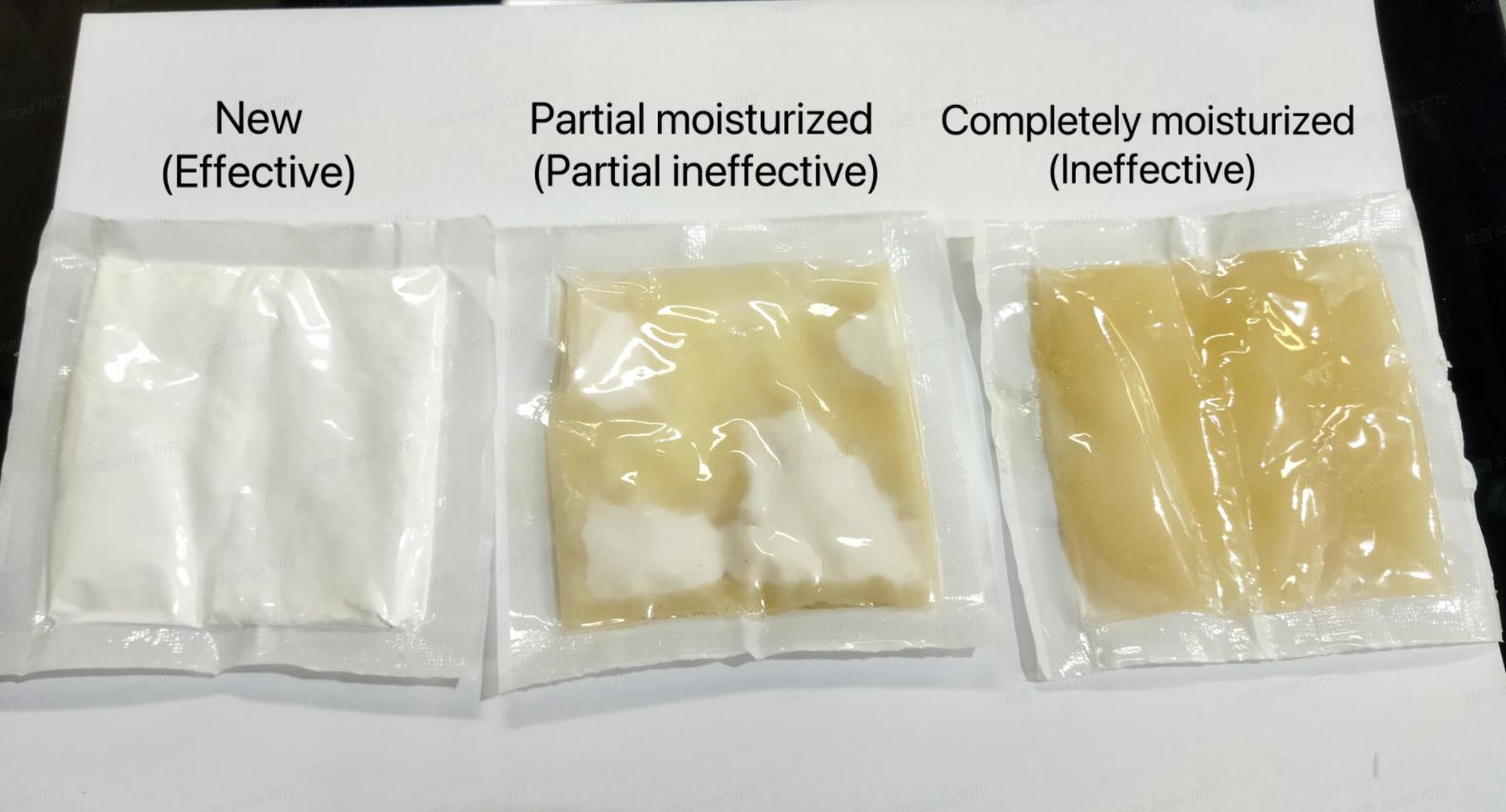 When printing PA - CF, do not use nozzles with a diameter of 0.2 mm, otherwise the probability of clogging will be very high. When the diameter is increased from 0.4 mm to 0.6 mm and then to 0.8 mm, the printing fineness decreases in turn, but the clogging probability also decreases in order, so the 0.6 mm nozzle is recommended as the first choice. Before using this material, it is recommended to set the nozzle temperature to 280 °C, and then use an Allen key and a needle to clean the inside of the nozzle to reduce the risk of clogging during the printing process.
Do the same if the nozzle gets clogged during printing, and make sure the inside of the nozzle is clean before the next printing. If the nozzle is clogged, please refer to this wiki to clean it.
When the time of printing each layer is too long, PA - CF's Z direction bonding will get weak and the small models will be no longer strong(the previous layer has been over-cooled). So, when you need to print many small models, you should assemble them into different groups and print by object(default setting is by layer), and maybe on different plates, rather than put them on the same plate and print by layer.