When you encounter problems with your printer, it is recommended that you first visit the official Wiki to find a solution. If you still can't find the answer to your problem, you can create a ticket and upload print logs. Professional after-sales service staff will help you analyze the problem and give you solutions and suggestions.
Methods of uploading logs:
First, export the printed log to the SD card. Please refer to the following documents:
Exporting failed print logs to micro SD card
Log in to the official website, and click "technical support"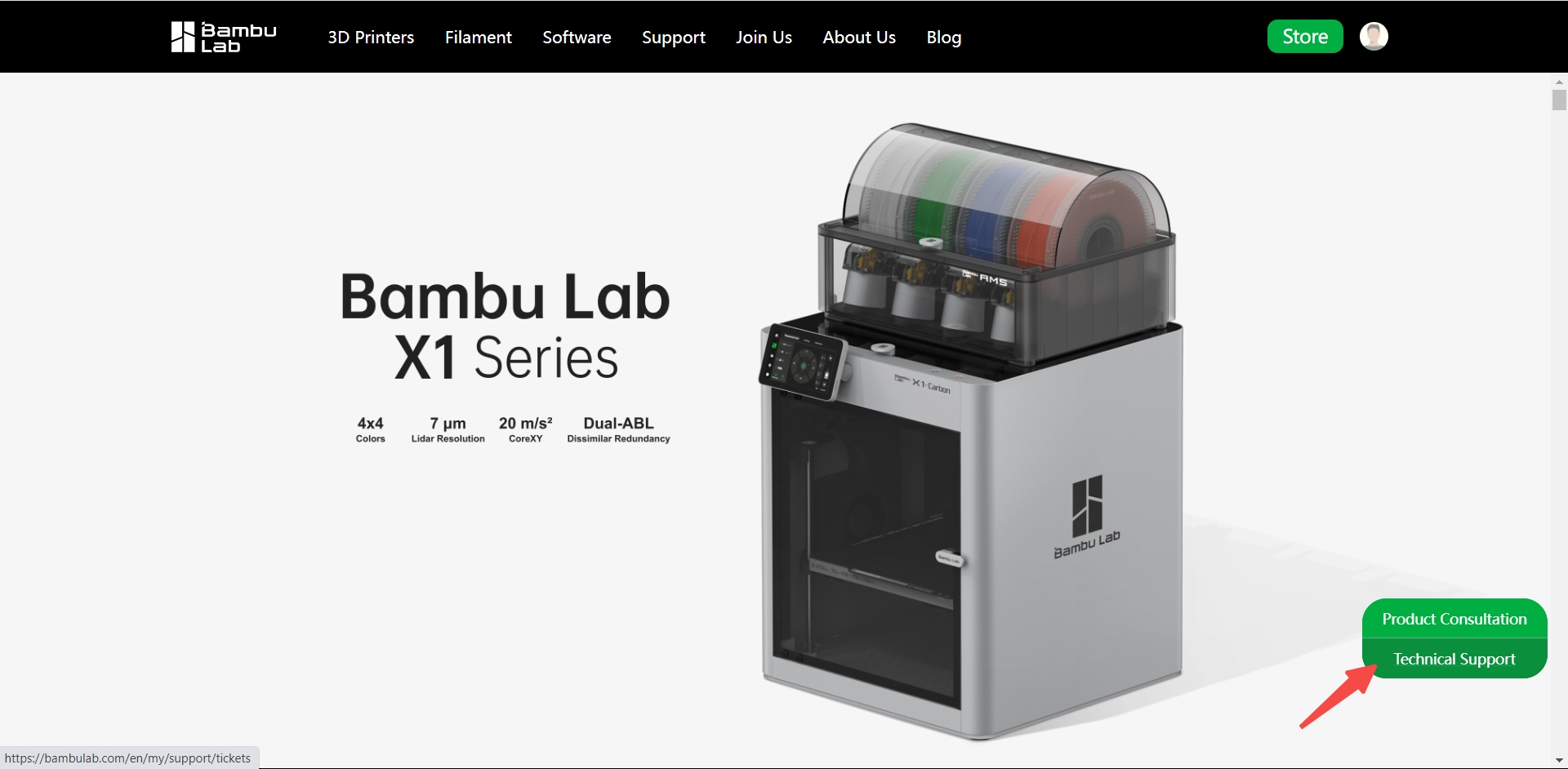 Here you can enter the tickets history list, click on the "+ New Ticket" button, and follow the prompts to upload important log information during the printing process.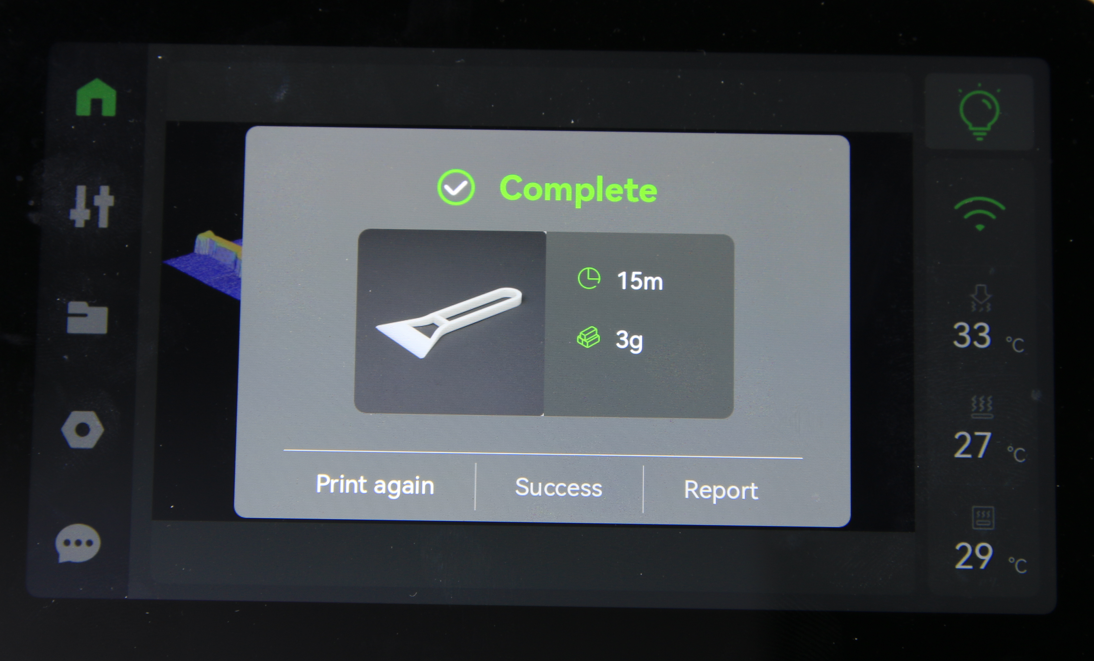 After the printing task is complete, click the "Report" button in the window that pops up on the screen. Scan the QR code with Bambu Handy App and upload the printed log and other information according to the instructions on the screen.
Open the the Bambu handy app, enter the "support tickets" menu and start creating a new ticket.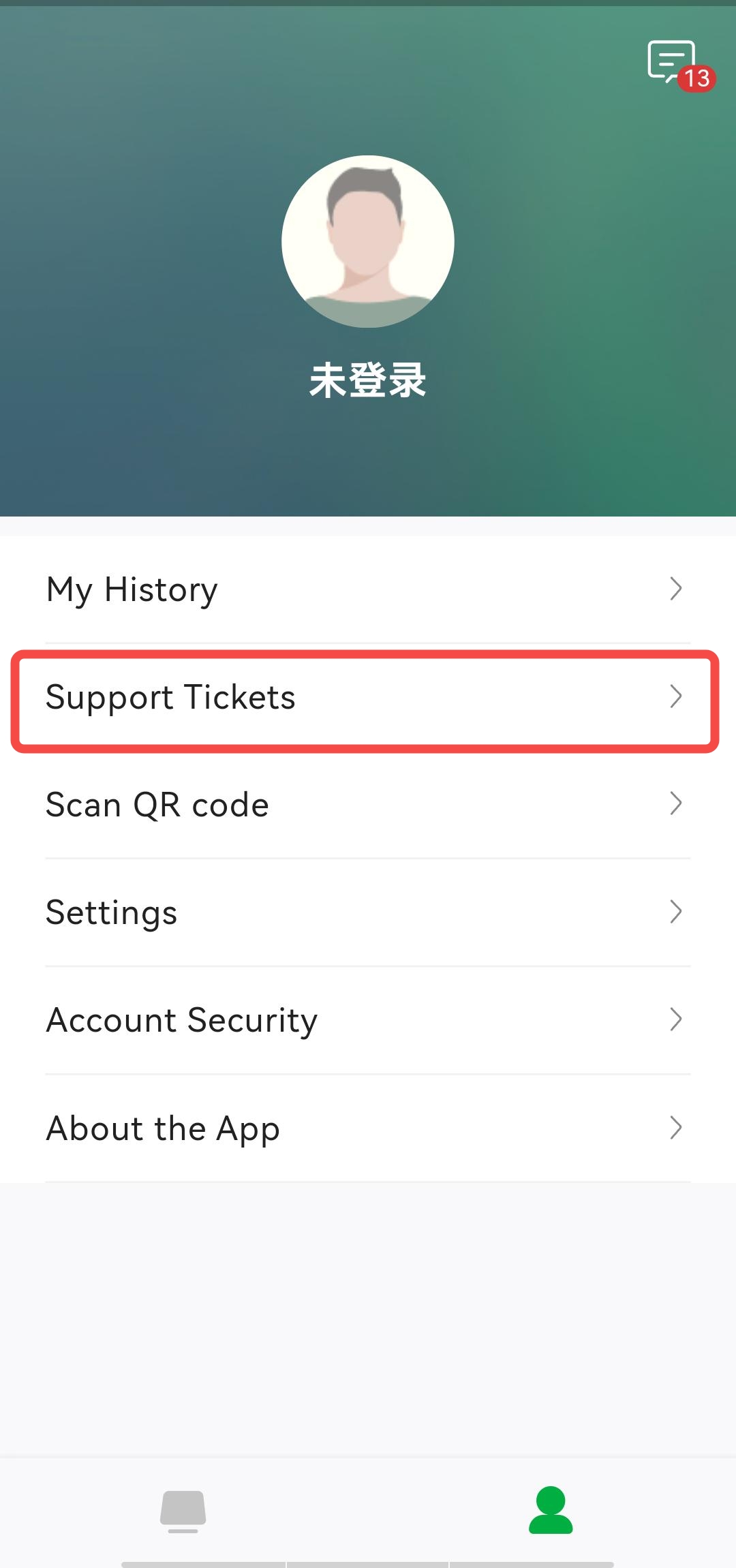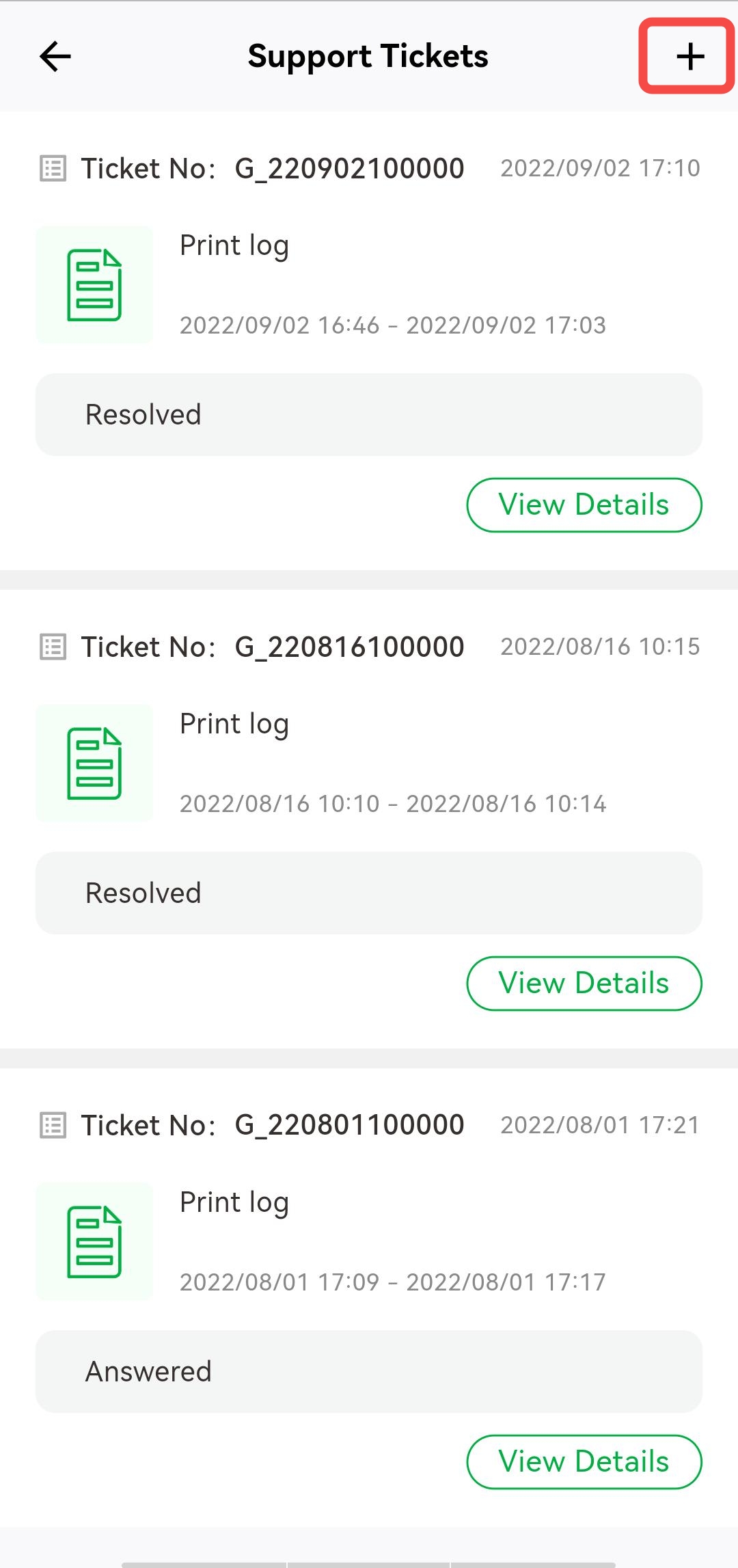 Select the printer and make sure the printer is online and idle.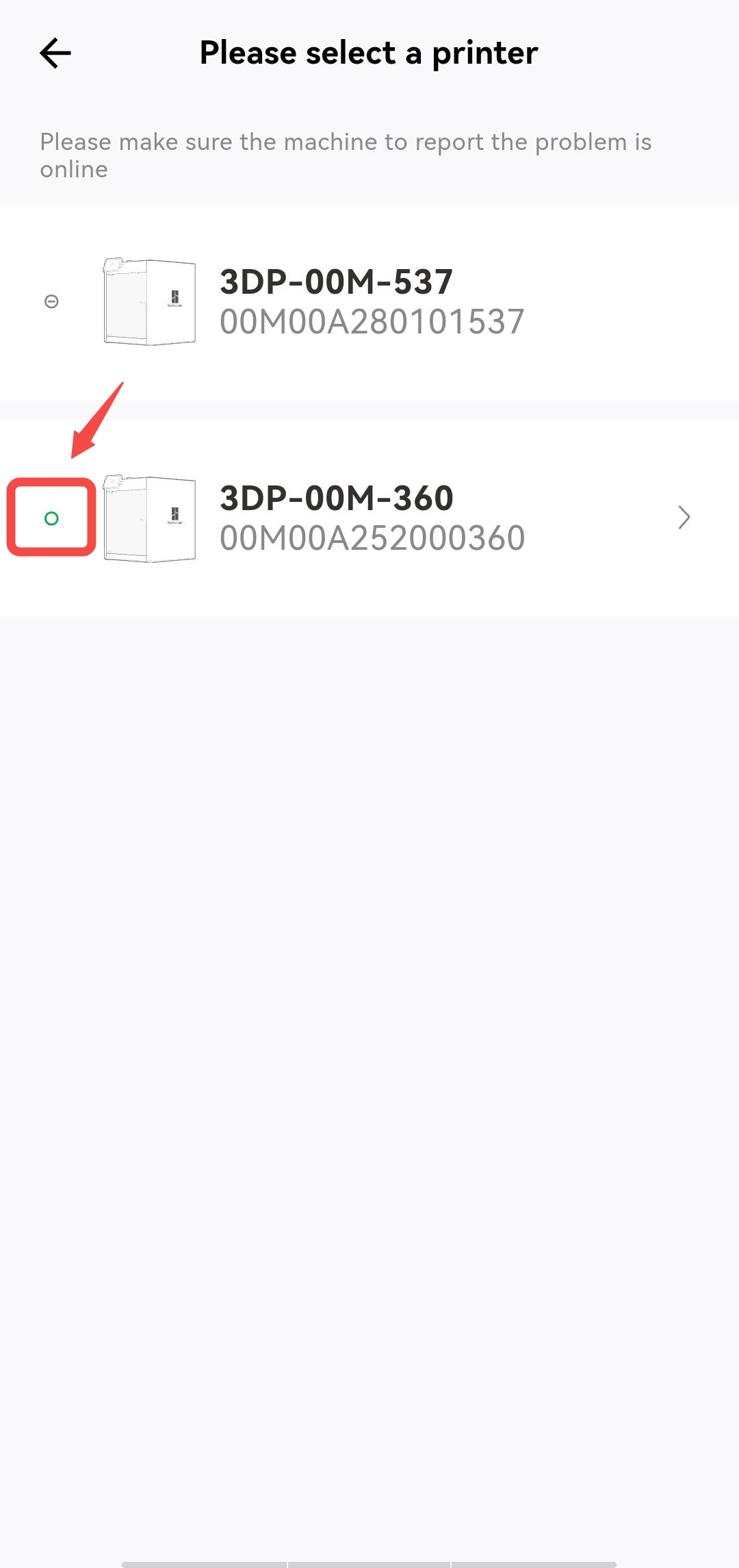 Select the time period when the problem occurs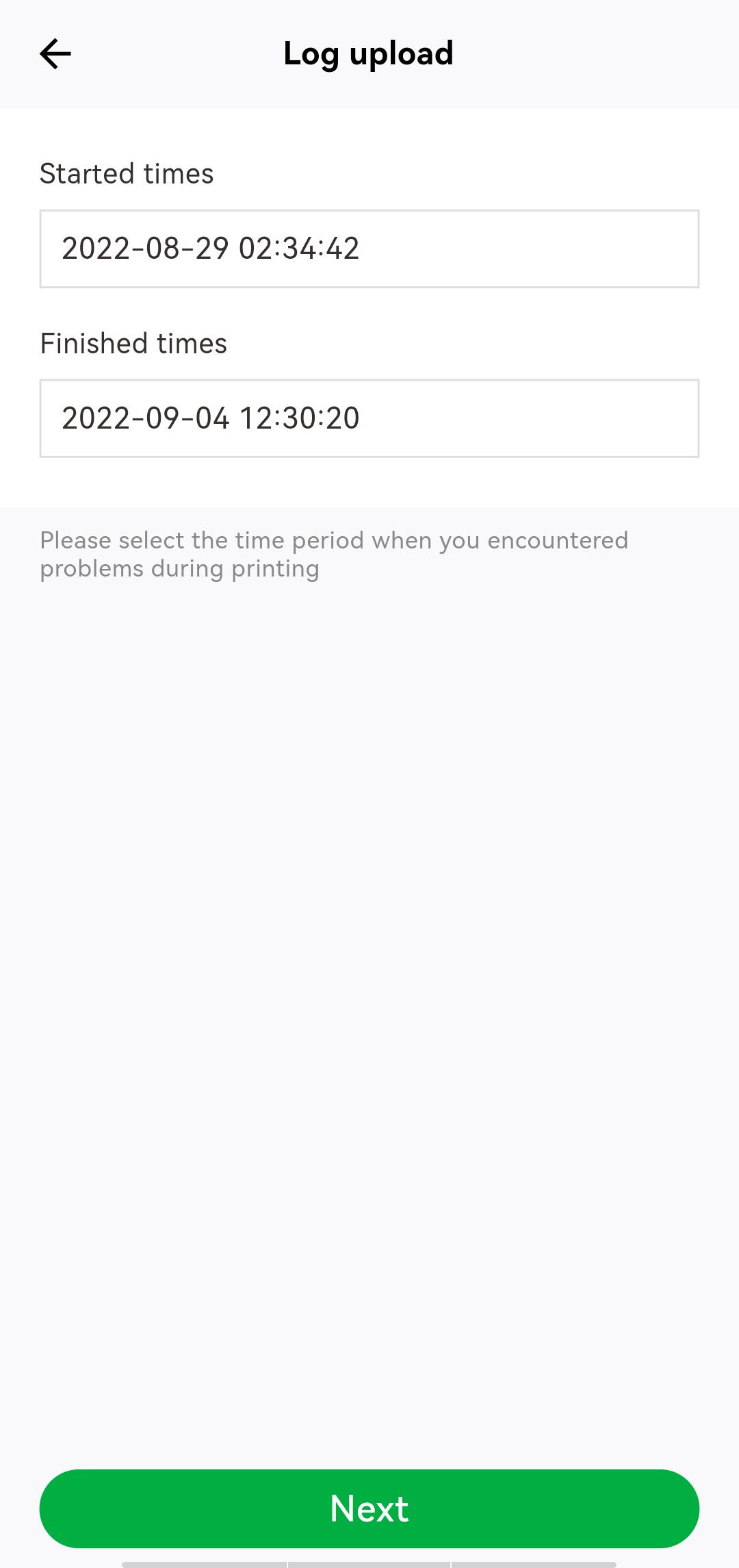 Follow the prompts to fill in additional information about the problem and click "Submit".