For P1P, all printer logs are saved to the micro SD card and placed in the "logger," "recorder," and "corelogger" folders under the root directory of the micro SD card. There is no need to worry about the log filling up the micro SD card because the total size of all files will be limited to 600-700 MB.
logger folder: the essential log which contains information about wifi/camera/communication with cloud/printer status
recorder folder: logs for locating problems such as print quality, and abnormal stops in printing
corelogger folder: logs for recovery of the AP board (may not exist).
¶ Upload log files through Bambu Handy
The P1P's log files can be automatically uploaded using Bambu Handy through the network, just like the X1 series. When the network conditions are favorable, the upload speed should be approximately 150 kbps. When logs are uploaded, you can choose a time frame. If necessary, you can select a specified time period for the logs to narrow the overall amount of logs sent and decrease upload time.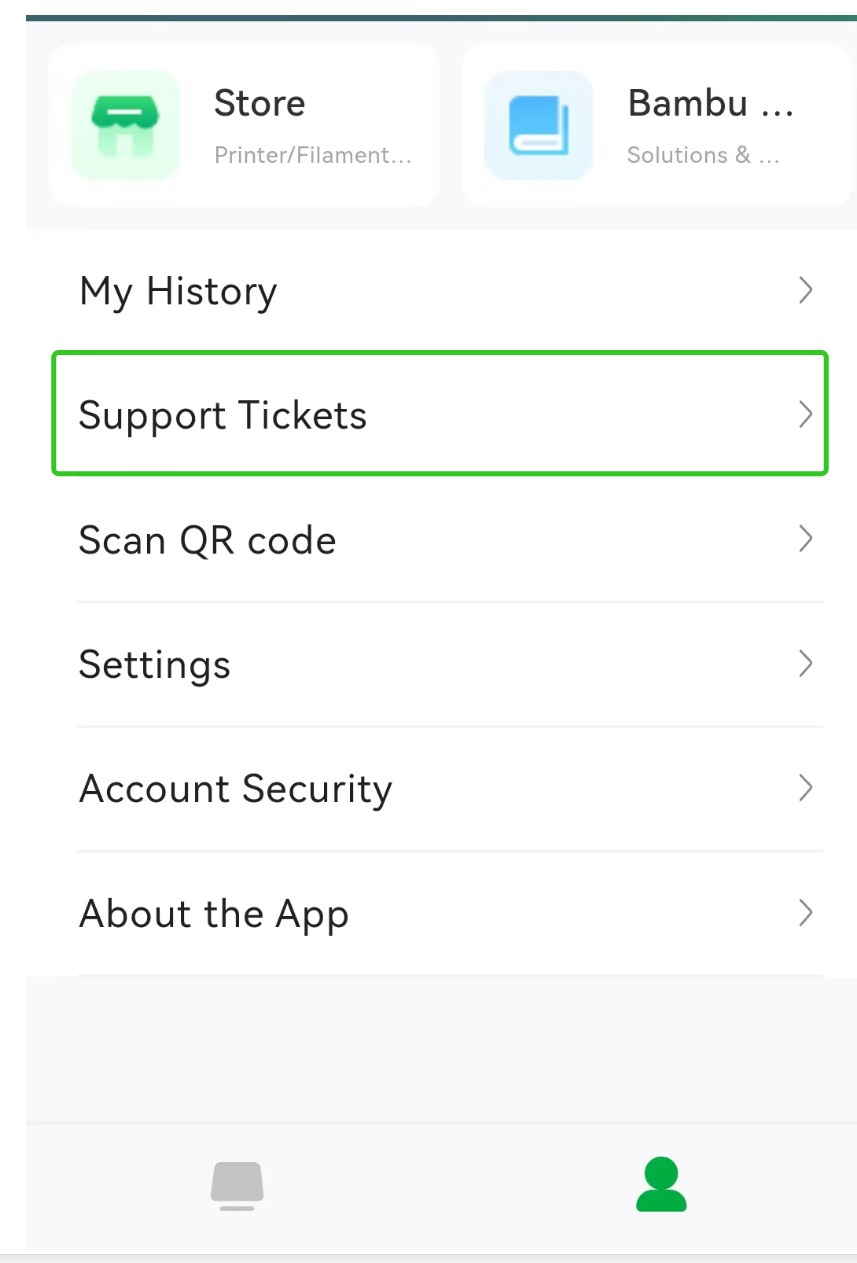 Take the micro SD card out of the printer; then use an micro SD card reader to connect it to the computer. Create a new folder in a different location on the PC, copy the logger, recorder, and corelogger folders there from the micro SD card, and then tar or zip the new folder.
Create a support ticket, describe the problem, and include the tar or zip file that was produced in the previous step.

This page focuses more on where and how to obtain the P1P log files. For more information on creating a ticket and uploading log files, please check the two articles that follow.
Create a ticket and upload log files