After unloading the filament, the filament has already been pulled back to AMS, but the detection switch of the extruder still detects the filament, then the printer determines that the filament is broken in the extruder.
The position of the extruder filament detection switch is shown in the figure below: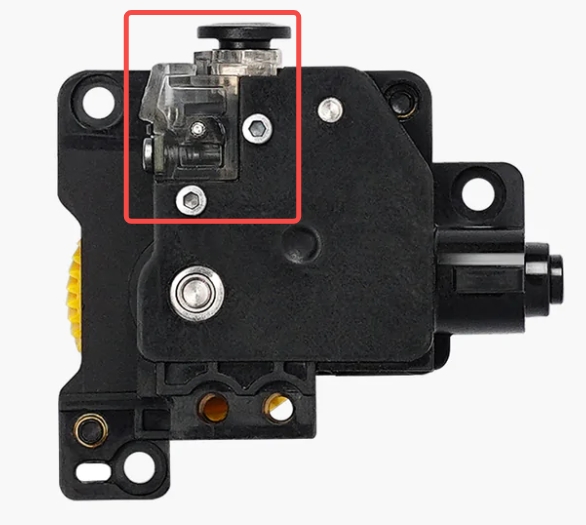 The filament detection switch consists of a magnet and a Hall sensor: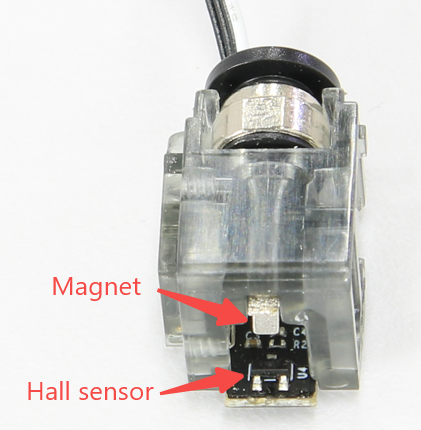 When the filament is inserted, the magnet will move closer to the Hall sensor and will automatically spring back when there is no filament. The printer determines whether the filament is inside the extruder based on the detected Hall value.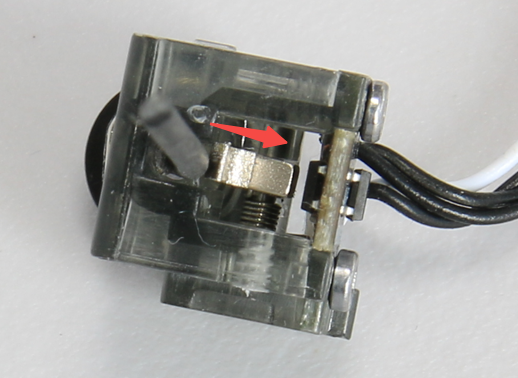 When the display screen shows a green dot as shown below, it indicates that the extruder has detected a filament inside. When there is no filament, it shows a white dot. So you can also judge whether there is filament broken in the extruder by the dot color.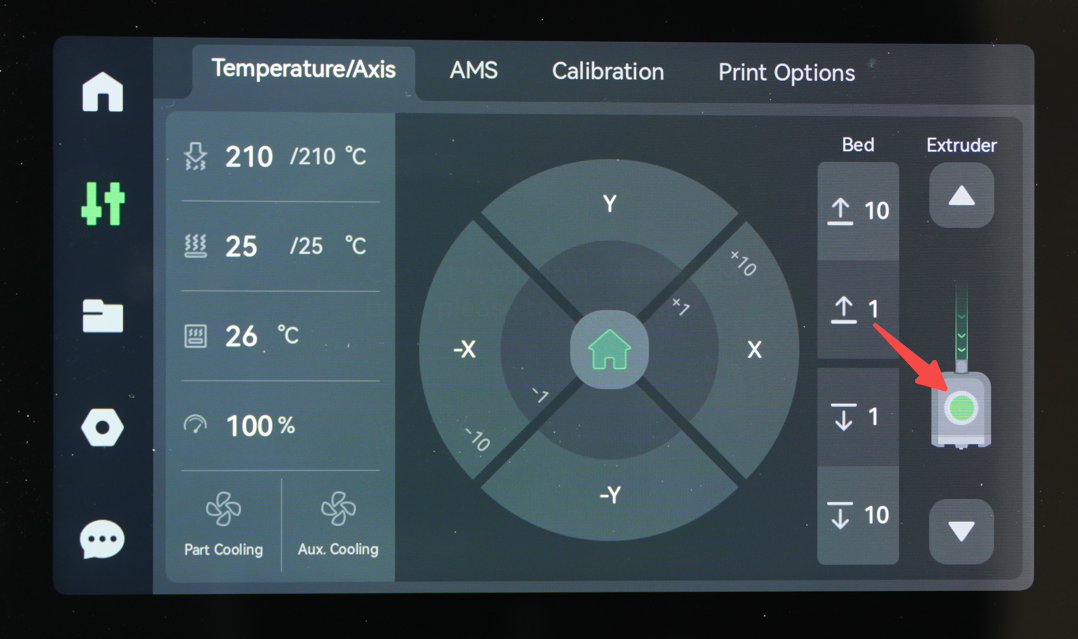 "The AMS slot[n] filament may be broken in the tool head."
The error codes below share the same issue as this one:
HMS_0700_2000_0002_0004
HMS_0700_2100_0002_0004
HMS_0700_2200_0002_0004
HMS_0700_2300_0002_0004
HMS_0701_2000_0002_0004
HMS_0701_2100_0002_0004
HMS_0701_2200_0002_0004
HMS_0701_2300_0002_0004
HMS_0702_2000_0002_0004
HMS_0702_2100_0002_0004
HMS_0702_2200_0002_0004
HMS_0702_2300_0002_0004
HMS_0703_2000_0002_0004
HMS_0703_2100_0002_0004
HMS_0703_2200_0002_0004
HMS_0703_2300_0002_0004
¶ Safety warning and Machine state before starting operation
1. Please refer to the pictures below to remove the Hall switch holder and check if there is a broken filament. If there is no broken filament inside, please check whether the magnet of the detection switch can spring back smoothly.
If there is something wrong with the detection switch, please contact the customer support team for further help.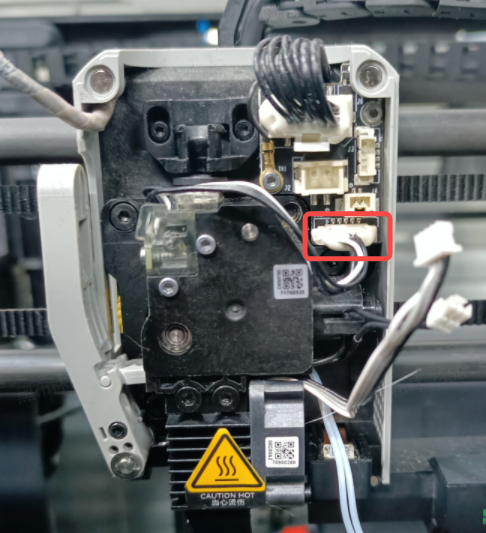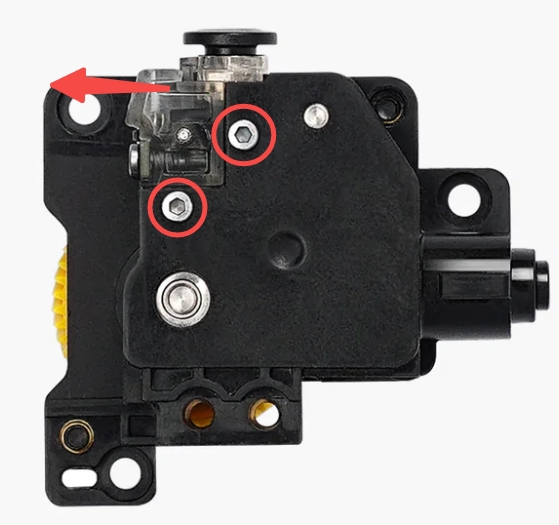 2. If you find the filament stuck inside the extruder, you need to remove the extruder for unclogging. You can refer to the videos in this wiki to check and unclog it: Extruder Clog | Bambu Lab Wiki