HMS_0500_0300_0001_0002: The toolhead is malfunctioning. Please restart the device.
The HMS message happens when AP detects the tool head module malfunctioning.
communication between the AP and the MC board is abnormal
communication between the MC and the TH board is abnormal
When this issue happens, all operations related to MC will malfunction, such as:
set the temperature of hot end
the extruder does not work
Check the communication between the AP and TH board, including AP→MC, MC→TH.
Replacing the toolhead TH board assembly | Bambu Lab Wiki
Replacing the AP board / Application Board | Bambu Lab Wiki
USB-C Cable Connection Issue | Bambu Lab Wiki
Toolhead cable | Bambu Lab Wiki
PCBs on the toolhead of P1P | Bambu Lab Wiki
MC-AP cable installation tutorial
AP board installation tutorial
For P1, please also check whether the seat of the tool head cable is soldered. Please contact our after-sales service if the seat is floating and falsely welded.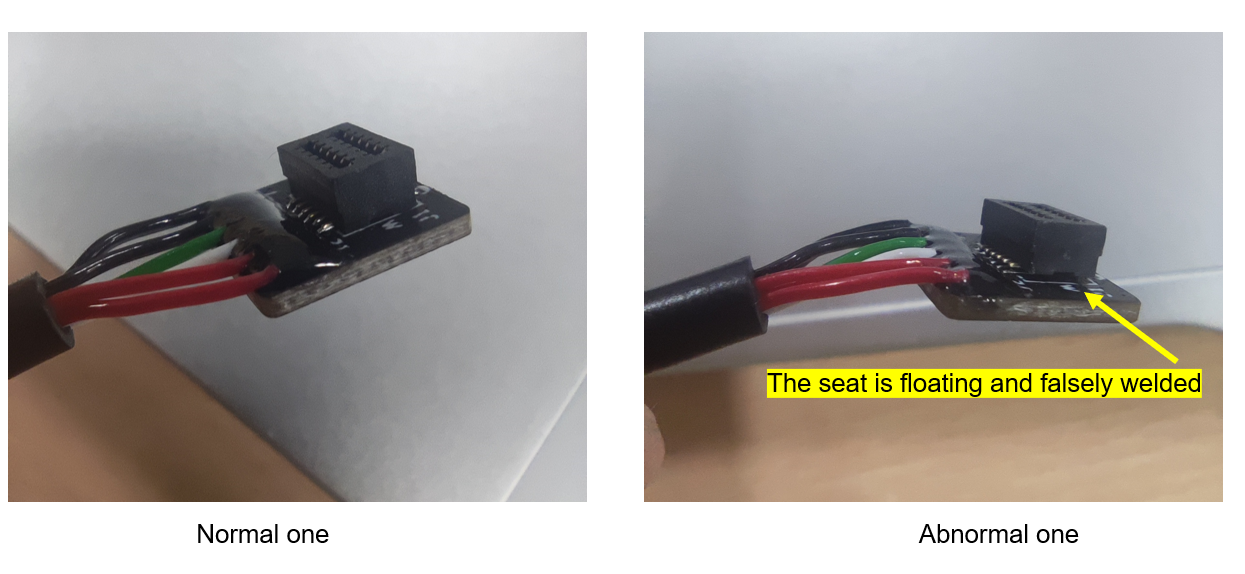 The MC-TH connector is directional, so please ensure the socket is inserted correctly. If inserted in reverse, it will cause a power short circuit, resulting in the printer reporting an HMS error or inability to power on properly.